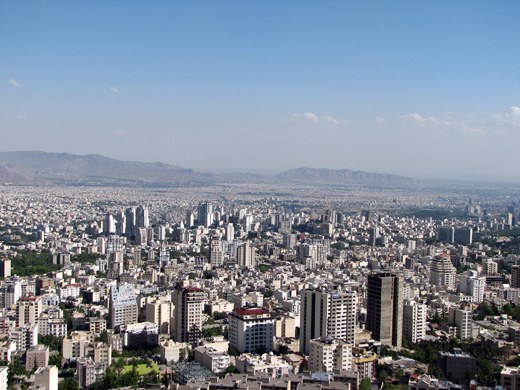 Tehran, the capital city of Iran has got plenty of interesting things to offer to culture-oriented travelers. It is highly recommended to visit Tehran at the beginning of your trip to Iran for several reasons. Everything happens in Tehran first!
Visit Tehran to See Its Modernization Process
When you take a tour to Iran, make sure you spend some time in Tehran. The very first observation of any traveler to Tehran is its size, number of cars, a crowd of people, etc. A city with an area of 750 square kilometers and a population of over 8,500,000 cannot continue its traditional life. It has to shift its nature into a modern one. This transition is an interesting one. If you visit Tehran, such an experience will provide an opportunity for you to explore its modern aspects.
Visit Tehran's Cultural Centers
There are lots of Culture Houses in Tehran in which various activities are performed. There are art classes, movie theaters, art exhibitions, book stores, etc.
There are several theater halls in Tehran where different plays are performed. Artists are supported by local enthusiasts who are keen fans.
The Iranian movie industry has gained a huge amount of global attention in the post-revolution era. There are good numbers of new movies made in Iran for their fervent fans. Most of these actors and actresses are from Tehran.
There are some music concerts from time to time in Tehran where pop, classical, traditional, etc musicians play and sing for the music lovers. The frequency and size of such events in Tehran are much larger than those of other cities of Iran.
Visit Tehran's Museums
Tehran's Iran Bastan museum is the best of its category among the national museums of Iran. The exquisite items on display at this museum can give you a thorough insight into what you will go through during your tour to Iran.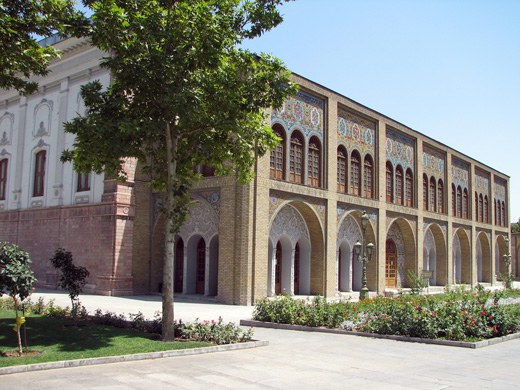 Royal palaces of Qajars in the Golestan palace compound are great examples of architecture at this period. Also, the items showcased at its galleries provide you with a view of Qajar kings' lifestyle. Sa'ad Abad palace compound as well as the Niavaran palace compound introduce the lifestyle of Pahlavi dynasty that ended in the revolution in 1979.
Museums of various arts like contemporary arts, Under-Glass Painting, calligraphies of Reza Abbasy, Glassware and Potteries of Abgineh, etc are the best in their genres. The unique Treasury of National Jewels leaves every visitor in great shock with nothing equally dazzling and ornate anywhere in the world.
Carpet Museum presents its visitors with an exclusive collection of the best examples of Iranians' art in one place. The items on display at this museum cannot be found anywhere else in any carpet galleries or stores across Iran.
Parks in Tehran
There are lots of parks and green areas in Tehran and a lot being planned to be opened to the public. In addition to the obvious use of fresh air and peaceful setting of parks, there are other activities going on in these places. Some parks are just for women. Some offer classes on various traditional and modern arts. Some are hangouts for certain groups who exercise on regular basis. And a lot more …
Shopping Malls
Bazaars are not the only centers of purchasing goods anymore. People need a different type of place for their shopping. Shopping malls in Tehran are not the largest ones in Iran, but the quality of the items offered there are some of the best. Entertainment areas for children, coffee shops, restaurants, etc are among the points of interest at such places. If you visit Tehran on foot, such an experience provides a good comparison point when you travel to the traditional cities of Iran.
Skiing Resorts
If you happen to arrive in Tehran in the skiing season, there are a couple of possibilities to go skiing around the city. The largest skiing field in the Middle East is in Dizin, close to Tehran. You may take a skiing tour to Iran in Winter as well.
Mountain Hiking
Every weekend in Iran, Thursdays and Fridays, lots of people go hiking and walking at the mountain paths located in the north of Tehran where the high mountains are. This sports activity happens during weekdays as well, but if you want to see a large number of people, make sure you choose weekends.
You can also check out some of the top tour packages of Iran here!