If you are looking for Iran visa services, we are here to help you. You can obtain your visa to Iran conveniently ONLY if you take a tour with us. Therefore, if you want to travel to Iran and a visa is the only thing you need, unfortunately, we cannot help.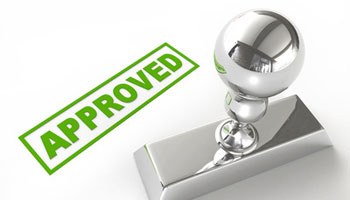 Tourist visas could be a no-charge part of our tour package services. Once you decide to travel with us to Iran, we provide Iran visa services without any charges. If you have decided to plan your own trip to Iran and leave Iran visa services to an Iranian tour operator, you're at the right place.
It's always more convenient to leave it to an Iranian tour operator who does this several times a week for its clients. We, as such party, could help you obtain your tourist visa to Iran in the most efficient and proficient fashion. Of course, you can independently go to any of the Iranian embassies all over the world and apply for an Iranian visa.
Iran Visa Services Process
When you approve the itinerary, price, and service details, we start processing your visa inquiry. You will be required to:
Scan the first page of your passport in JPG/JPEG format and submit it to us.
Complete the application form we'll provide to you and submit it to us.
Let us know where (which country, port of entry in Iran) you'd like to get your visas.
Note:
To ask for our Iran visa services, your passport should at least be valid for 6 months so that the Ministry of Foreign Affairs (MFA) grants you the visa.
Then, email the above documents to us. Upon receiving these files, we will apply for your Iran visas as your host. It will take between 7-10 working days to get the confirmation of your visa applications from the Iranian ministry of foreign affairs. An Iran visa authorization may take around 5 weeks for US citizens to obtain it.
When they authorize your visas to be issued, MFA will provide us with an authorization reference number. We send you this number so that you can go to your designated Iranian embassy or consulate to get an Iranian visa on your passport.
Such a visa authorization number is indicative of the fact that MFA has agreed to provide you with a visa to Iran. It's valid only at the embassy/consulate you've mentioned. You're supposed to go within three days to the chosen office and present the reference number so that you can get your visa on your passport. This could also be done by a reliable mailing service.
Important Tips on Iran Visa Services
If you're thinking about getting an Iranian visa to travel to Iran, you may find the following tips helpful before you take any action:
Your host in Iran could be an Iranian tour operator or any individual who accepts to become your host. Again, an Iranian tour operator can help the host to get the Iran visa for you in an experience-proven manner.
Most of the nationalities can get a tourist visa to Iran upon arrival for 15 days. To know if you are categorized as exceptions, please contact us and we will let you know if you can get such a visa upon arrival.
US citizens can get their visas at their passports in the Iranian interest section at Pakistan Embassy in Washington because due to the present diplomatic relations between Iran and the US, neither of the two governments have embassy or consulate in the other country.
To get an Iran visa for Americans, you need to have a tour itinerary to present to the Iranian interest section in Pakistan Embassy in Washington or other embassies in other countries. Therefore, US citizens are supposed to have a guided tour already mentioned during their stay in Iran.
You can ask for your Iranian visa to be issued for you upon arrival at designated ports of entry in Iran, but you have to first go through the above-mentioned Iran visa service process. You can present the authorization reference number and get your visa at your passport there.
Most of the foreign visitors to Iran will require a visa of Iran to be able to travel to our country.
The visa-issuing fee is an amount charged by the MFA to the individuals who get their visas in any embassies. We don't charge our clients who apply for our Iran visa services as part of their tour package services.
Your Iranian visa could be extended while you're in Iran under certain circumstances. It depends on your port of entry, the required extra days, time of applications, etc. Your tour operator can handle this part accordingly once it's needed.
Here at Destination Iran, we try to update the Iran visa services and the requirements referred to on this page, but we're not responsible for the changes that occurred in the process of visa issuing for foreign nationals. We do our best and utilize our utmost efforts to keep you updated with the latest developments about the Iran visa requirement.