Boost Online Tourism Advertising by 4 Proven Ways!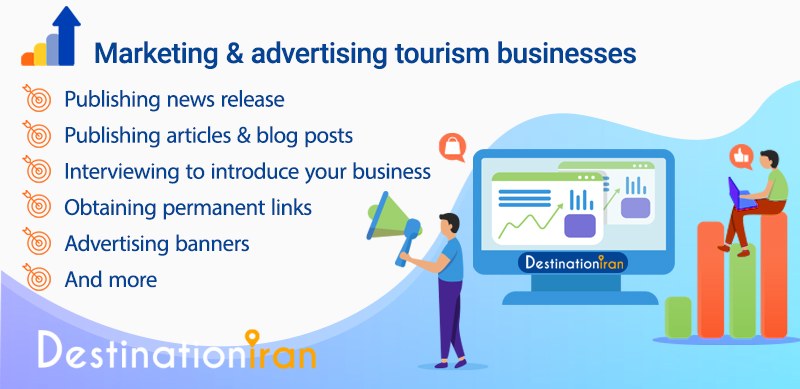 Destination Iran has provided an online tourism advertising opportunity for the tourism and hospitality industries in Iran and across the world. They can promote their products and services with us. Our intention is to help such businesses conduct their tourism marketing campaigns and spread their words on the web using our platform.
Destination Iran has started its online presence in 2002 supplying its readers with original well-researched content. Therefore, we are proudly presenting ourselves with a minimum spam score and reasonable domain authority as well as a high ranking for the content we publish. You can check this out here at MOZ website!
Destination Iran has created a specialized website that focuses on tourism, hospitality, and related topics. Therefore, we accept online tourism advertising content that helps our readers with relevant informative content. If you wish to promote your goods or services that are useful and informative for Iranian and non-Iranian clients, this is an opportunity for you.
If you are a travel blogger and wish to get backlinks from a relevant source, we can publish your posts as far as they focus on travel and tourism points helpful for international travelers to know.
Online Tourism Advertising for Travel and Hospitality Industries
We publish your advertisements on Destination Iran.com and link back to your website, social media page, account, etc. Meanwhile, to make sure search engines find your advertisement on our website, we will optimize them before publishing. So, you'd better write and optimize them with a specific keyphrase in mind.
Some examples of the businesses that can use Destination Iran as a platform for their advertisement are:
Hotels, Inns, Traditional House Hotels, Ecolodges, etc
Tour Operators
Travel Agencies
Museums
Art Galleries
Exhibitions showcasing Iranian artworks or handicrafts
Art Workshops
Handicraft Workshops
Restaurants
Coffee Shops
Traditional Tea Houses
Movie Theaters (Cinemas)
Theater Halls
Jet Ski Services
Cable Car Services
Entertainment Parks
Shopping Centers
Persian Language Teaching Institutes
etc
4 Ways of Online Tourism Advertising in Destination Iran
We can promote your business, services, products, etc on our website and in various forms:
Guest Post: A permanent textual content published on our website to provide information on a particular topic.
Interview: A permanent series of questions and answers to establish your presence as an active business owner.
Web Banner: A temporary form of the online advertisement published for the period you decide.
Iran Listing: A Temporary form of getting listed for the period you decide.
For more information about the above forms, please contact us!
Sizes & Formats of Online Advertisements
Each of the above categories should be created in particular sizes and formats. Here is a summary of how your online advertising methods could be:
Your guest posts should be written in a particular format with backlinks. The content could be a reportage, press release, blog post, article, etc.
Your interviews must be concise and to the point with backlinks. The answers should directly address each question in a crystal clear way leaving no ambiguous points for the readers.
Your web banners should be designed only in particular sizes and formats.
Your listing should be linked to your website's homepage.
If you ever decide to lead your online tourism advertising with us and need a more detailed explanation of the sizes and formats of your advertisements, please contact us!
Prices of our Online Tourism Advertising Services
The prices of the above four types of online tourism advertising opportunities are different.
For types 1 and 2, which are permanent, you will pay a one-time fee and the advertisement remains on DestinationIran.com as long as this website exists.
For types 3 and 4, which are temporary, you will only pay for the period you want your web banner or listing to show up on DestinationIran.com.
Depending on the extent of your advertising campaigns, duration of them, and other complementary services, the prices could vary.
For more accurate and detailed information about online tourism advertising prices, please contact us!
Why This Is a Unique Opportunity for You
You cannot find an Iranian website in English with such content that is unique, original, and high quality. Destination Iran is the only platform run by those who have been in tourism and hospitality businesses themselves. The language used, the optimization level for search engines, the reasonable price for what you get, etc are all the factors that make this a unique platform for boosting your business.
So, don't hesitate to send us an inquiry about this online tourism advertising opportunity. Contact us now!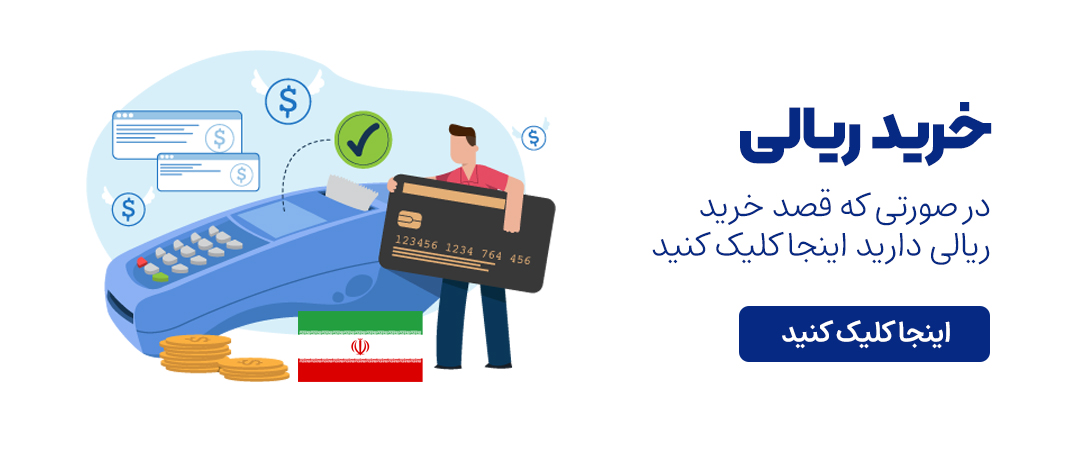 Single Services for English Section
English Guest Post
(Destination Iran)

Temporary display in homepage
Permanent display in related category
3 follow links
Up to 5 images (min width: 800 pixels)
1 Videos (embedded Code)
Post Written by you
Basic SEO
Alexa ranking: 1850
Domain Authority: 76
Spam Score: 1%
Textual Link
(Destination Iran)

1 Month display on homepage
Your designated word or phrase
(Publishing condition: different from our keywords)
One follow link
Basic SEO
Alexa ranking: 1850
Domain Authority: 76
Spam Score: 1%
+
Payment available for 6 & 12 months
Sidebar Banner
(Destination Iran)

Monthly display in sidebars
1 follow link
1 image (w:350 / h:250)
Banner provided by you
Basic SEO
Alexa ranking: 1850
Domain Authority: 76
Spam Score: 1%
+
Payment available for 6 & 12 months
Incoming Tours Banner
(Destination Iran)

Monthly display in related page
1 follow link
1 image (w:350 / h:250)
Banner provided by you
Basic SEO
Alexa ranking: 1850
Domain Authority: 76
Spam Score: 1%
+
Payment available for 6 & 12 months
Sidebar Banner

(Dastibariran)

Monthly display in sidebars
1 follow link
1 image (w:350 / h:250)
Banner provided by you
Basic SEO
Alexa ranking: 1850
Domain Authority: 76
Spam Score: 1%
Outgoing Tours Banner
(Dastibariran)

Monthly display in related page
1 follow link
1 image (w:350 / h:250)
Banner provided by you
Basic SEO
Alexa ranking: 1850
Domain Authority: 76
Spam Score: 1%
Domestic Tours Banner
(Dastibariran)

Monthly display in related page
1 follow link
1 image (w:350 / h:250)
Banner provided by you
Basic SEO
Alexa ranking: 1850
Domain Authority: 76
Spam Score: 1%
Persian Guest Post
(Dastibariran)
Temporary display in homepage
Permanent display in related category
3 follow links
Up to 5 images (min width: 800 pixels)
1 Videos (embedded Code)
Post written by you
Basic SEO
Alexa ranking: 1850
Domain Authority: 76
Spam Score: 1%
Textual Link
(Dastibrairan)
1 Month display on homepage
Your designated word or phrase
(Publishing condition: different from our keywords)
One follow link
Basic SEO
Alexa ranking: 1850
Domain Authority: 76
Spam Score: 1%
+
Payment available for 6 & 12 months
Package Services for Travel Agencies (Sponsorship)
Bronze Sponsorship
> Travel Agency <
(Dastibariran)

2 Guest posts / month
2 Banners in domestic or outgoing tours / month
Your business link in Top Tour Operators Page
Your logo before footer in all pages (branding)
Introducing you in Sponsors' page accessible from menu (branding)
Your dedicated page displaying your previous guest posts (branding)
Sharing your guest posts in LinkedIn (Special)
Alexa ranking: 1850
Domain Authority: 76
Spam Score: 1%
+
Payment available for 6 & 12 months
Silver Sponsorship
> Travel Agency <
(Dastibariran)

3 Guest posts / month
4 Banners in domestic or outgoing tours / month
Your business link in Top Tour Operators Page
Your logo before footer in all pages (branding)
Introducing you in Sponsors' page accessible from menu (branding)
Your dedicated page displaying your previous guest posts (branding)
Sharing your guest posts in LinkedIn (Special)
Alexa ranking: 1850
Domain Authority: 76
Spam Score: 1%
+
Payment available for 6 & 12 months
Gold Sponsorship
> Travel Agency <
(Dastibariran)

4 Guest posts / month
6 Banners in domestic or outgoing tours / month
Your business link in Top Tour Operators Page
Your logo before footer in all pages (branding)
Introducing you in Sponsors' page accessible from menu (branding)
Your dedicated page displaying your previous guest posts (branding)
Sharing your guest posts in LinkedIn (Special)
Alexa ranking: 1850
Domain Authority: 76
Spam Score: 1%
+
Payment available for 6 & 12 months
Bronze Sponsorship
> Travel Agency <
(Destination Iran)

2 Guest posts / month
1 Banners / month in Incoming Tours' Page
Your business link in Top Tour Operators' Page
Your logo before footer in all pages (branding)
Introducing you in Sponsors' page accessible from menu (branding)
Your dedicated page displaying your previous guest posts (branding)
Sharing your guest posts in LinkedIn (Special Service)
Alexa ranking: 1850
Domain Authority: 76
Spam Score: 1%
+
Payment available for 6 & 12 months
Silver Sponsorship
> Travel Agency <
(Destination Iran)

3 Guest posts / month
2 Banners / month in Incoming Tours' Page
Your business link in Top Tour Operators' Page
Your logo before footer in all pages (branding)
Introducing you in Sponsors' page accessible from menu (branding)
Your dedicated page displaying your previous guest posts (branding)
Sharing your guest posts in LinkedIn (Special Service)
Alexa ranking: 1850
Domain Authority: 76
Spam Score: 1%
+
Payment available for 6 & 12 months
Gold Sponsorship
> Travel Agency <
(Destination Iran)

4 Guest posts / month
3 Banners / month in Incoming Tours' Page
Your business link in Top Tour Operators' Page
Your logo before footer in all pages (branding)
Introducing you in Sponsors' page accessible from menu (branding)
Your dedicated page displaying your previous guest posts (branding)
Sharing your guest posts in LinkedIn (Special Service)
Alexa ranking: 1850
Domain Authority: 76
Spam Score: 1%
+
Payment available for 6 & 12 months

Package Services for Tourism Businesses (Sponsorship)
Bronze Sponsorship
> Tourism Businesses <
(Dastibariran)

2 Guest posts / month
1 Banner in sidebar / month
Your business link in Top Tour Operators Page
Your logo before footer in all pages (branding)
Introducing you in Sponsors' page accessible from menu (branding)
Your dedicated page displaying your previous guest posts (branding)
Sharing your guest posts in LinkedIn (Special)
Alexa ranking: 1850
Domain Authority: 76
Spam Score: 1%
+
Payment available for 6 & 12 months
Silver Sponsorship
> Tourism Businesses <
(Dastibariran)

3 Guest posts / month
1 Banner in sidebar / month
Your business link in Top Tour Operators Page
Your logo before footer in all pages (branding)
Introducing you in Sponsors' page accessible from menu (branding)
Your dedicated page displaying your previous guest posts (branding)
Sharing your guest posts in LinkedIn (Special)
Alexa ranking: 1850
Domain Authority: 76
Spam Score: 1%
+
Payment available for 6 & 12 months
Gold Sponsorship
> Tourism Businesses <
(Dastibariran)

4 Guest posts / month
1 Banner in sidebar / month
Your business link in Top Tour Operators Page
Your logo before footer in all pages (branding)
Introducing you in Sponsors' page accessible from menu (branding)
Your dedicated page displaying your previous guest posts (branding)
Sharing your guest posts in LinkedIn (Special)
Alexa ranking: 1850
Domain Authority: 76
Spam Score: 1%
+
Payment available for 6 & 12 months
Bronze Sponsorship
> Tourism Businesses <
(Destination Iran)

2 Guest posts / month
1 Banner in sidebar / month
Your business link in Top Tour Operators Page
Your logo before footer in all pages (branding)
Introducing you in Sponsors' page accessible from menu (branding)
Your dedicated page displaying your previous guest posts (branding)
Sharing your guest posts in LinkedIn (Special)
Alexa ranking: 1850
Domain Authority: 76
Spam Score: 1%
+
Payment available for 6 & 12 months
Silver Sponsorship
> Tourism Businesses <
(Destination Iran)

3 Guest posts / month
1 Banner in sidebar / month
Your business link in Top Tour Operators Page
Your logo before footer in all pages (branding)
Introducing you in Sponsors' page accessible from menu (branding)
Your dedicated page displaying your previous guest posts (branding)
Sharing your guest posts in LinkedIn (Special)
Alexa ranking: 1850
Domain Authority: 76
Spam Score: 1%
+
Payment available for 6 & 12 months
Gold Sponsorship
> Tourism Businesses <
(Destination Iran)

4 Guest posts / month
1 Banner in sidebar / month
Your business link in Top Tour Operators Page
Your logo before footer in all pages (branding)
Introducing you in Sponsors' page accessible from menu (branding)
Your dedicated page displaying your previous guest posts (branding)
Sharing your guest posts in LinkedIn (Special)
Alexa ranking: 1850
Domain Authority: 76
Spam Score: 1%
+
Payment available for 6 & 12 months