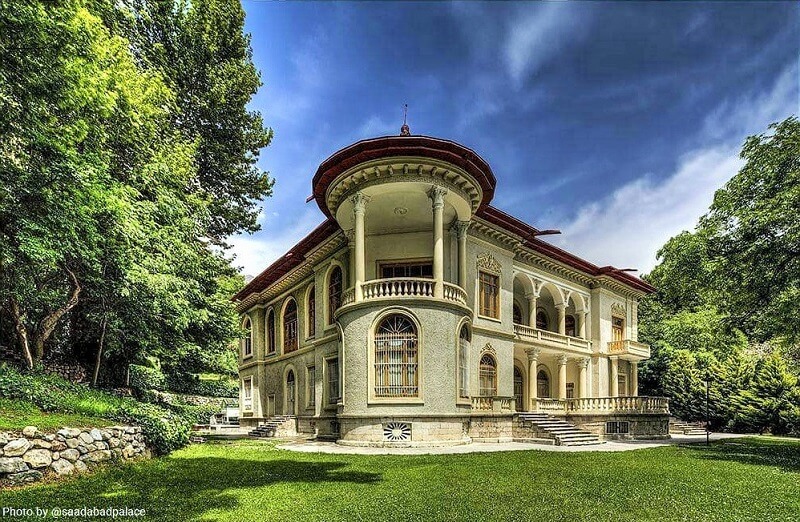 With an area of more than 110 hectares, there lays Sa'ad Abad Palace Complex at the foot of the Alborz ranges, north of Tehran, situated to the west of Golab Dareh and east of Velenjak quarters.
It was first the summer residence of Qajar kings and then turned into Reza Shah's summer residence following the expansion and annexation of some other quarters.
On various occasions, villa palaces and mansions were erected on the beautiful range among aged cypresses and aspens, in almost the vicinity of the remnants of aged and weather-beaten Qajar mansions the facades of which were constructed in bricks.
In the course of time, they numbered 18, each in a different architectural style and technique. After the Islamic Revolution, palaces were changed into museums in a suitable way to represent the finest works of art from Iranian and non-Iranian artists to a large number of visitors.
Museums in Sa'ad Abad Palace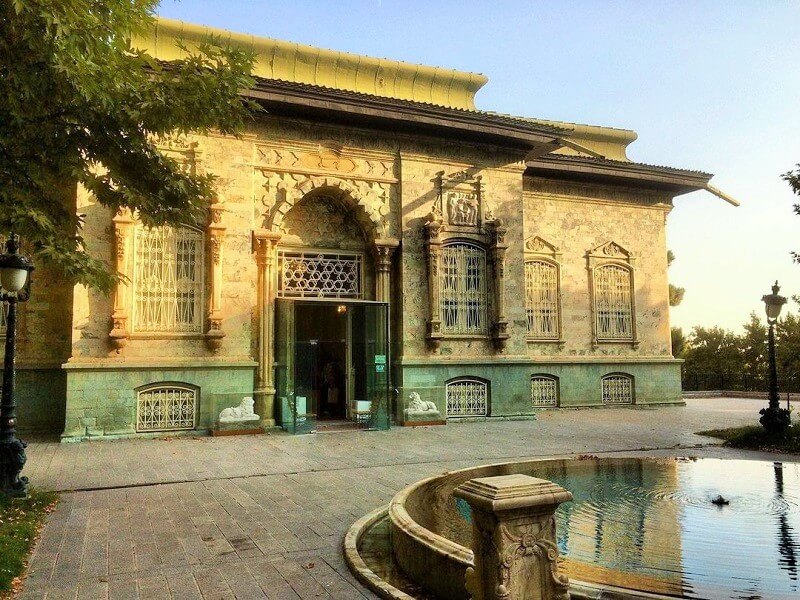 Today, there are 10 museums open to the public in Sa'ad Abad Palace Complex as follow:
1. Green palace:
It is the first palace built in the complex during the Pahlavi dynasty by Reza Shah's order. The building is called the green palace because of the color of its facade. The palace is a very nice museum of Persian arts like mirror marquetry, carpets, illumination, and plasterwork. It served as Mohammad Reza's private palace where some private meetings were held before the Islamic Revolution.
2. Nation's palace:
In two stories, different small and large rooms served as residences and offices of Reza Shah Pahlavi and his son. In this palace of the Sa'ad Abad Palace Complex, the rooms were used as a sitting room, waiting room, reception hall, dining hall, and bedroom. There are some works of art like figurines and chinaware that are kept in showcases. Furniture, chandeliers, and paintings are European-made. There is four big mural painting the subjects of which are Iranian myths.
3. Nations' museum:
This collection consists of various works of art purchased from other countries and represents the civilizations of pre-Islam Iranian, African, Indian, far east, Eskimos, Mayas, and contemporary arts of Iranian as well as non-Iranian artists.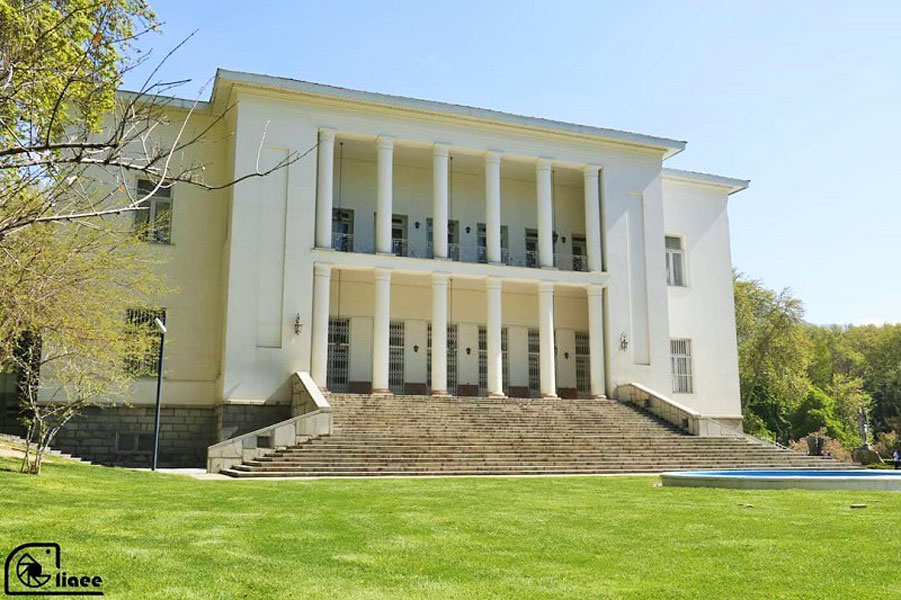 4. Fine arts museum:
The major part of the paintings in this collection are the oil paintings of the Safavid, Afshar, Zand, and Qajar periods collected by Mohammad Reza Pahlavi's last wife, Farah, from an English collector called Harold Emmer. The paintings have been arranged on 3 floors: 1) First floor, teahouse paintings by contemporary Iranian artists, 2) second floor, various historical periods paintings mentioned above, and 3) Third floor, European works presented to Farah or bought by her.
5. Behzad Museum:
This museum is devoted to the miniatures painted by Hossein Behzad (1895-1968) who made a revolution in Iranian painting. Studying European art and being inspired by Kamal-ed-din Behzad and Reza Abbasi, he introduced a new style of miniature on paper, hard paper, or fiberboard. This style is purely Iranian, but it has kept on with its contemporary paces and changes of art in universal art schools.
6. Abkar museum:
The miniatures in this museum of the Sa'ad Abad Palace Complex are works of a 20th-century artist called Klara Abkar who had a particular style in painting. Her source of inspiration was rich Iranian literature and mysticism. Her works take the visitors to a world of spirituality and a poem-like or light-music-like harmony that gives everyone's eyes peace and tranquility.
7. Mir Emad museum:
The main subject of this museum is the most prominent post-Islam Iranian art namely calligraphy. On paper and parchment, there are plenty of various calligraphic styles of writing belonging to the 10th to 19th centuries. Mir Emad, himself, the most well-known 18th-century calligrapher, has been introduced by his works. In some cases, calligraphy-related arts like illumination, painting, etc are exhibited.
8. Museum of anthropology:
The lifestyle and customs of Iranians throughout history are displayed from a cultural perspective. In a vast area of two floors, various objects are exhibited like tools for irrigation, agriculture, husbandry, fishing, and hunting as well as agricultural documents, clothes, lighting tools, and handicrafts.
9. Water museum:
This museum is an exhibition of ancient and traditional techniques and instruments for water supplement and distribution. Various water-related vernacular structures are introduced like water reservoirs and traditional icehouses. Some ancient water dams and royal orders concerning them are presented as well.
10. Military museum:
The objects of the museum are displayed on two floors. The military uniforms of Achaemenians up to the present time are exhibited. The weaponry on display consists of some unsophisticated ones used in ancient times until the firearms period. Part of the history of the Iraqi-imposed war against Iran (1980-1988) is also exposed to visitors.
Baradaran Ambarad Museum:
This museum, which was first set up as a gallery, was opened in a Qajar building with decorations of the same period and is open to the public. Isa and Abdallah Omidhar are two brothers who, due to their interest in tourism, set out on a journey within 10 years and with a small initial cost, and during this time they visited 90 countries of the world. This museum has objects from five continents of the world along with photos, videos, handicrafts from different places and a large number of articles and scientific research that have been exposed to the public.
Do Not Forget to Visit the Saadabad Collection
In different parts of this refreshing garden, you will find different attractions that make your visit to this Sa'ad Abad Palace Complex more enjoyable.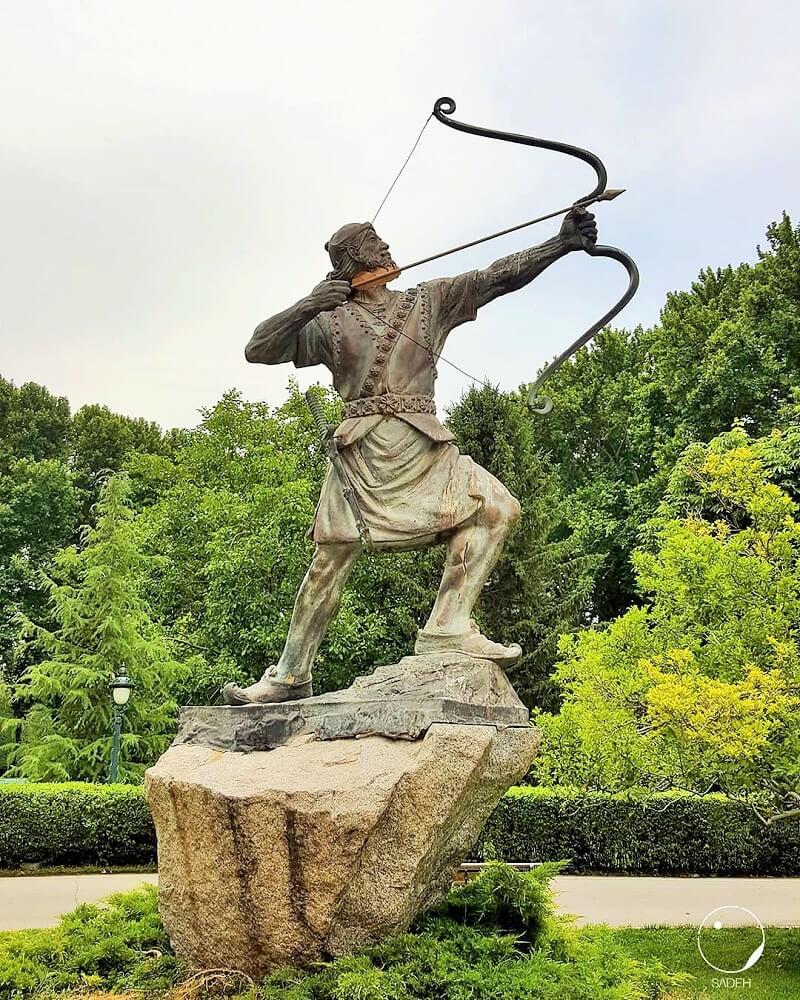 This collection is one of the special sights of Tehran, which can be very enjoyable to visit. Getting to know a part of Iran's history in these museums and visiting some palaces in the Saadabad complex is an effective step toward learning about the historical, cultural, and artistic aspects of Iran.
Whether you visit this collection personally or in the form of Iran tours, we recommend that you do not miss this collection. Sa'ad Abad Palace Complex is one of Pahlavi's main residences that can give you an idea about their lifestyle.