Iran Skiing Tour (5 days)
The best choice to go sjiing in the Middle East is to fly to Tehran to take "Iran Skiing Tour" and fly out of Tehran: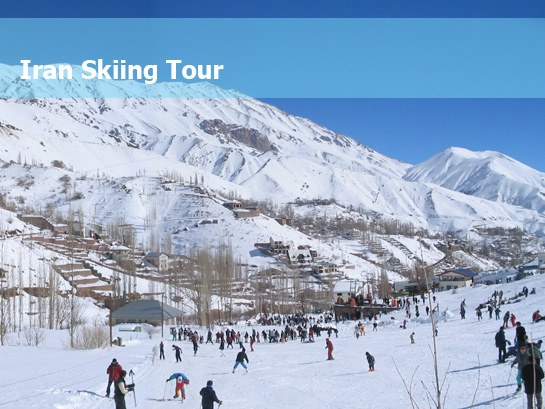 Dizin: 3 nights
Arrival in Imam Khomeini International Airport (IKIA). Meet with Guide.
Transfer to Dizin Skiing Resort in the north of Tehran.
Go skiing everyday.
Tehran: 1 night
Back to Tehran.
In Tehran, sightseeing at museums, palaces, bazaars, shopping centers, etc.
At the end of Iran Skiing Tour, transfer to Tehran International Airport to fly out.
Destination Iran offers some of the best Iran tour packages.