Back in 2002, there was an interesting travel program on TV called "Destination Germany". The founder of this website Rahman Mehraby, was watching this program regularly and enjoyed it very much. He was a tour guide in his early years of passionate working and wanted to do something useful to introduce his country to the people on the web. So, "Destination Iran" was born and the domain was bought and maintained until now.
Destination Iran Development
Over the years, he's learned more and more from you about what he must do to provide for those who plan to travel to Iran, the people who are looking for something genuine and real. They want to experience something unique that makes Iran the journey of their lifetime. He's put together all he could possibly compile to serve your thirst to know Iran.
About Destination Iran's early years, little is knows as the website had been built on Flash technology and no search engine optimization techniques were implemented. Later, other technologies were used and as the main goal was to reach out the people who needed it, a well-optimized technology was taken into action.
About the Founder of Destination Iran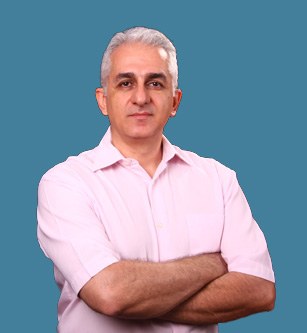 Rahman has been trained and involved in tourism business as a freelance national tour guide in Iran for over 16 years. Before that he worked as a professional translator and interpreter. This background has helped him a lot to understand the perception and expectation of the people outside Iran.
He's studied hard to find out about various aspects of his countries' rich culture and heritage to ensure you are particularly well informed of what Iran can offer you.
Actually, Destination Iran is about you.
We're here to "offer a unique experience to those who are different"!
Over the years, online marketing turned out to become his passion, and this website is the result of his own work. If you found it useful or have recommendations to make it more useful, please don't hesitate to let him know. He would also appreciate your comments and constructive suggestions.
He's gone from this server to the other, from this technology to the other, from this developer to the other, etc to make sure the best is provided to reach out to you and offer you what you need in the most convenient way. Therefore, your opinion matters to him most.
As a Tour Organizer
As a tour organizer and consultant, he can assure you the tour packages in this website have all been thoroughly tested and proved to be practically successful and richly rewarding. Everything is taken care of. Comfort, distances, a balance of the archaeological sites, etc. he's done them several times himself.
As a freelance tour guide, he's had the opportunity to contact and connect to several tour operators in Iran. He'd monitored them and reached a point where he could say which operated a out more efficiently and proficiently. Since then, he started teaming up with some of the top professionals of whom he approved.
He believes he's not condemned to stay with any company forever. This way, he can make sure his tours are always in his favorite hands. He monitors his tours and controls how they are operated. His constant contact with an Iran tour operator ensures all the details such as visa applications, hotel bookings, ground operations etc, are carried out professionally. In short, he will do his best to make his clients satisfied.
Destination Iran's Mission
Our mission at Destination Iran is to make Iranian culture, heritage and history best known to the people who read its content and visit Iran with them.
Destination Iran's Vision
Our vision is to make sure those who travel to Iran come to a realistic understanding of Iranian culture, heritage and history by taking the required steps. To achieve this goal, Destination Iran plans to provide quality relevant information, in any forms, to create the awareness in question online and offline. Online, it could be in form of blog posts, videos, slides, multimedia, etc. Offline, it could be by providing informative and knowledgeable tour guides, planning useful itinerary, balancing variety of the sites, etc.