Without Iran Travel Card, you arrive in Iran and find out there are various exchange rates, rumors about exchanging methods, absence of international credit cards, etc. Finally, when you exchange your currency, you will get a huge load of banknotes!
As a result, if you exchange less than what's needed for the entire trip, you might not find a reasonable place later during your trip. If you exchange more than required, you would have to carry lots of cash all during your trip!
Apply for a Prepaid Iran Travel Card
It's very simple. Just fill out the travel application form below: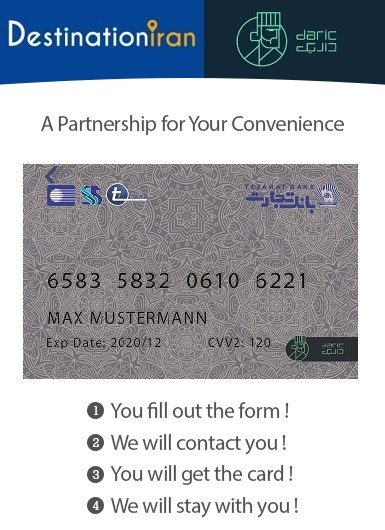 Great News for You!
with Iran Travel Card, your money exchange and money management issue while traveling in Iran are now completely and efficiently solved.
Destination Iran and Daric Pay Solutions have got into a partnership to help you with exchanging and managing huge cash loads, either you travel with us or without us! You don't have to buy a tour package from us to be able to order this prepaid card.
Here are some major benefits to this amazing service:
Exchange money at the best rate with us
Get your Iranian currency in a card
Don't pay any commission for money withdrawal, transactions, card recharge, etc.
In Iran, it's not possible to use your Visa Card, Master Card, American Express, Diners Club, etc. Here you won't be able to withdraw cash from ATM machines, swipe your cards to buy things, etc. They simply don't function while you're traveling inside Iran. Reason: Sanctions!
Iran Travel Card is a solution to help you skip carrying huge loads of Iranian currency with you during your trip in Iran. It's not easy to carry a lot of cash on you when you are here to enjoy your time. As you know, when you exchange your currency to IRR (Islamic Republic Currency), you will get a lot of banknotes. With our prepaid card, your money will be converted to a single card.
Iran Travel Card is a prepaid card into which you deposit some Iranian currency and carry it around with you to buy things, get cash from ATMs and banks, etc inside Iran. How do you get Iranian money? We have taken care of that too. You get the best rate for your money.
Money Exchange & Acceptable Foreign Currencies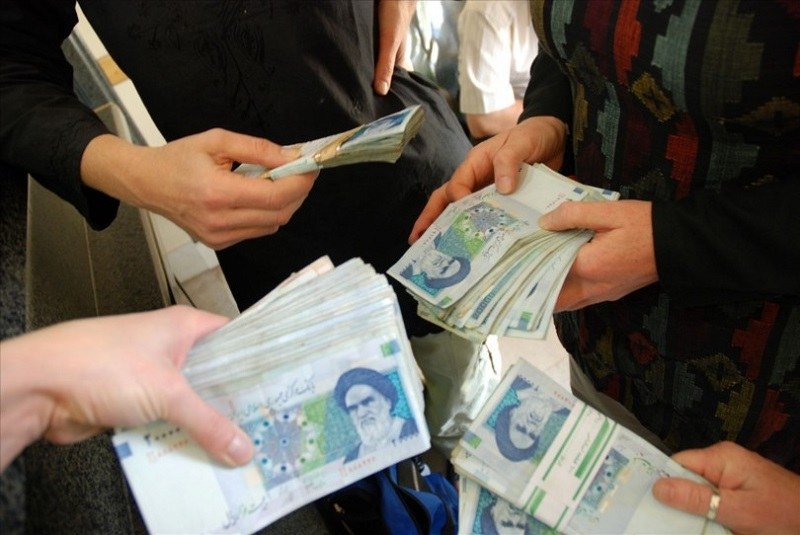 Generally, based on our partnership with Daric Pay Solutions, you can exchange your Euros or American Dollars to IRR. Then, you deposit it in your Iran Travel Card. If you need some part of your Iranian currency in cash, just go to an ATM machine and withdraw some from your card.
Important Note: At the end of your trip to Iran, you can exchange what's left at your card back to USD or Euros. So, your money won't be wasted.
How Iran Travel Card Works!
Destination Iran has taken this step to make sure you travel inside Iran with peace of mind and with higher quality. Now, you can take a trip in style.
Tejarat Bank of Iran has taken this initiative to issue the same type of prepaid card for international travelers as local people use. In other words, you deposit some amount of Iranian money to it and a card is issued with your full name on it as the cardholder. Then, you can use it while you travel in Iran.
Any tourist who has entered Iran legally and is above 18 years old is legible to apply for DaricPay Travel Card. It will be valid for six months. If your next trip is within 6 months, you can keep it and use it next time too.
Our Iranian Prepaid Card Comes with an App!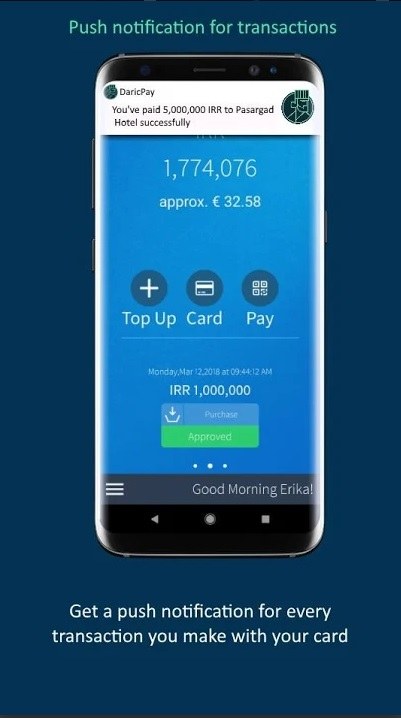 You will have access to an online account of your own. In addition, you will be able to install an application and check out your account anytime you want. Here are the free services for your account on the website or the application:
Check out your deposit amount,
Check out your money circulations, etc,
Check out everyday's currency conversion rate,
In case your card is lost, block it and request us for reissuing it,
Increase your deposit,
Manage your prepaid travel card,
Etc.
How is the Application Process?
It's as simple as this:
Fill out the form above. Make sure you provide accurate information and upload your passport copy.
Make an appointment to receive your card: Set your time and location for receiving the card. It will be provided within 48 (working) hours.
Daric Company will deliver you the card at your arrival airport or designated hotel.
Powerful & Reliable Support Team at Your Disposal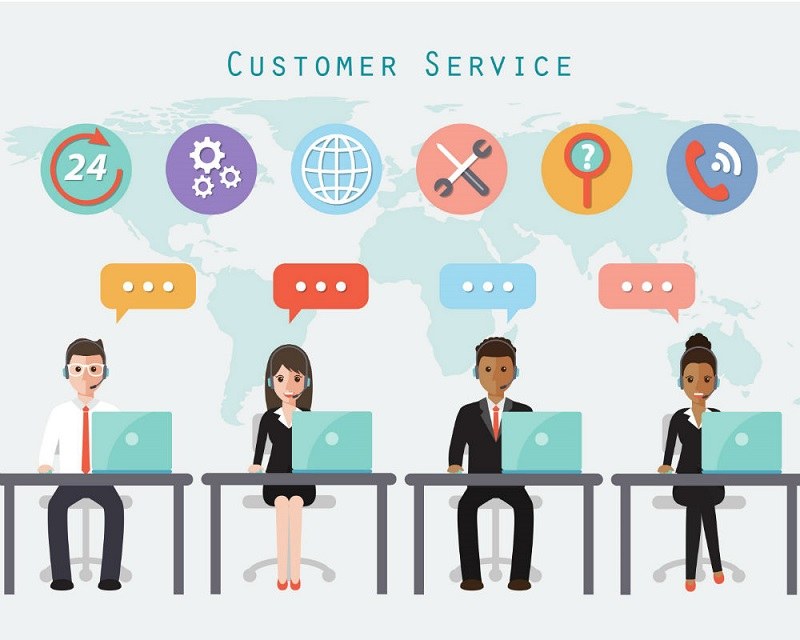 This won't be a solution to sell you some card and forget about you. Our team will be with you before you make your decision until you leave Iran. They will be present physically to bring you the Iranian prepaid card, train you on how to use it, top-up your card, help you with your online money management, application usage, etc.
This is a 24/7 service that will be with you all during your stay in Iran. So, you will not be left alone when you buy one of these cards. If you need DaricPay staff to be physically available in Imam Khomeini International Airport (IKA) of Tehran at the time of your arrival, you just ask them for such a service.
Service Fees & Currency Rates
The total service fee for issuing this prepaid travel card and supporting you until the end of your trip will be a one-time payment of 20 Euros or 23 USD. There won't be any extra or hidden charges.
Foreign currency exchange rates fluctuate a lot in Iran, several times a day. However, to help you with such a confusing process, the exchange rate of each day will be announced once every day – before noon. There will be a rate to buy and a rate to sell. There will not be any additional fees for exchanging your currencies.
Take Action Now!
Either you are prepared to travel to Iran without Destination Iran or you take a tour with us, take this crucial step now. Just fill out the form above and tick off one major issue of your trip. Enjoy our service!