10 Huge Benefits of Banner Advertising Online with Us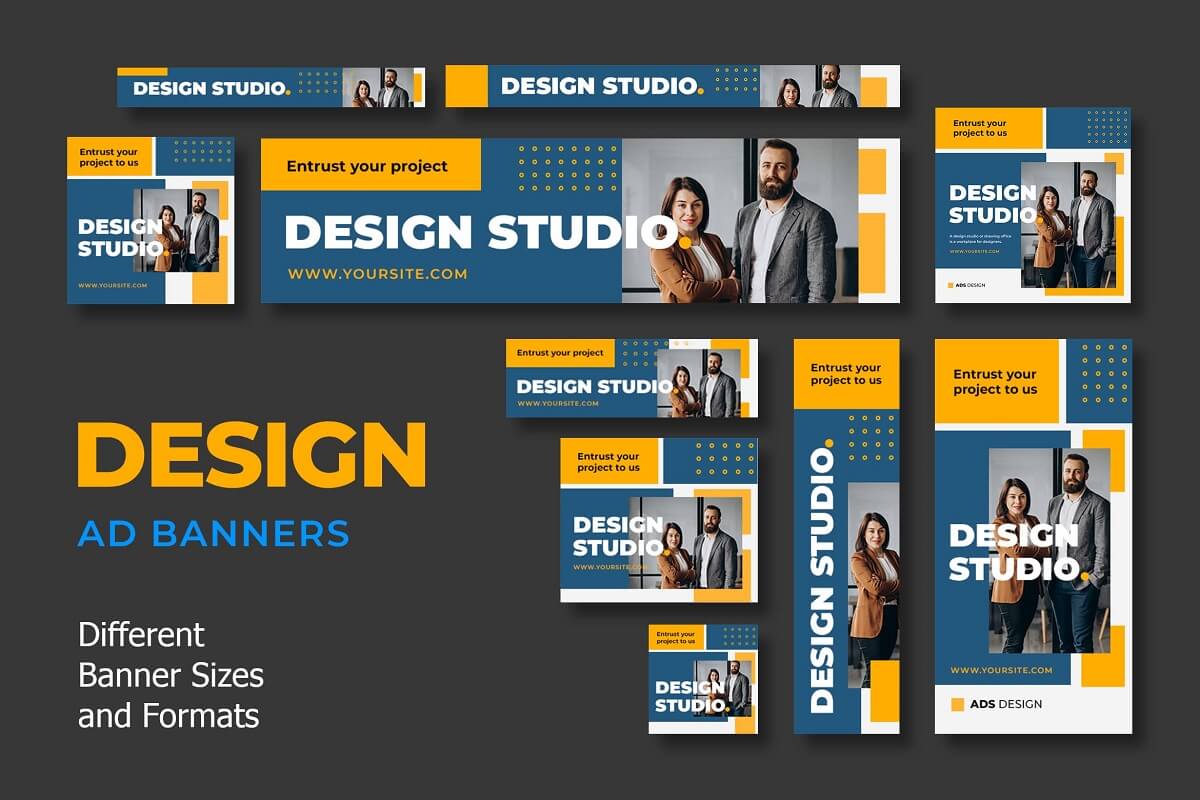 Destination Iran accepts banner ads of all businesses in the allocated spaces already planned on our website. You can conduct your banner advertising online with us and reap the results for your marketing, branding, and higher visibility on the web.
It is worth mentioning that all businesses can display banner advertisements on our website. It is not only for travel and tourism businesses.
There are several benefits to having your banner ads published with us. The banners on our website will appear on:
The header of our website in all pages site wide
The sidebar of almost all pages except for service pages
The tours page where incoming tours are introduced.
Price List Table for Banner Advertising Opportunities
You can find our banner advertising details and prices on the following table:
Features
Header Ads
Sidebar Ads
Tour Page Ads
Display Pages
All Pages
Pages with Sidebar
Iran Tour Page
Banner Format
jpg, png
jpg, png
jpg, png
Banner Size
728X90
350X250
350X250
Display Duration
One Month
Contact for more!
One Month
Contact for more!
One Month
Contact for more!
Banner Link Type
nofollow
nofollow
follow
Alt Tag for Banner Links
Optional
(provided by you)
Optional
(provided by you)
Optional
(provided by you)
Price for 1 Month
15,500,000/- Rials
8,750,000/- Rials
10,000,000/- Rials
Discount
10%
10%
10%
Payable Price/Month
13,950,000/- Rials


€ 47.00




Order

7,875,000/- Rials


€ 27.00




Order

9,000,000/- Rials


€ 30.00




Order
Please don't hesitate to contact us for clarifications if you need any!
Benefits of Banner Advertising Online on DestinationIran.com
Here is the list of these benefits:
Banner Ads Are the Most Appealing Form of Online Advertising
You know that you can advertise for your business online in various forms, but none of them catch web surfers' attention than banners. None of them could appeal to their eyes more effectively. So, you can take advantage of this feature and create ads that truly nail your audience.
You Can Lead Your Business Branding by Banner Advertising Online
Generally, the potential customers are those who are aware of your brand. Therefore, you need to make sure you have created brand awareness online before. Knowing of your existence and good reputation could persuade web visitors to listen to you (click on your ads). So, it is a very effective step to design professional ads and get them published on credible websites.
Banner Ads Are Targeted Ways of Advertising
Depending on the type of website you advertise on, your ads can target your potential clients. So, this is very important to know who visits your designated website. DestinatioIran.com is principally a travel and tourism website, but you know that travel fans are from all walks of life. They may have any career background. Generally, they are the people who are independent and decide to travel and pay for travel packages sold on such websites. They could be interested in your products and services too.
Banner Advertisements Are Inexpensive Methods of Marketing
Compared to other types of marketing, banner advertising online is an inexpensive method of marketing. All you need to do is to design a banner and ask a media to get it published for you on a website. Even if you outsource the designing part of this job, it is still one of the cheapest ways to promote your business on the web.
Banners Are Reusable
You pay someone to design your banner once. The same banner can be used on another website later. If you use that banner again somewhere else later or at the same time, your exposure will increase on the web. In addition, you help your branding this way. People get to see the same banner here and there. Several websites display the same banner. This will be good for your business and you pay nothing after the first time you pay for the designing job.
You Reach Customers on Mobile Platforms More Easily
These days most website visitors are using their mobile devices. Compared to other forms of marketing, you can reach such people by banner advertising online. When mobile users are on the go, when they can quickly scan through webpages of our website, …, it will be very easy to expose them to your banners.
Banner Ads Are Memorable
Another benefit of using banner advertising online is the fact that people will remember the design, colors, slogan, and message of your banners. This makes banner ads a very effective method for your marketing campaigns. So, pay ultimate attention to how you get them designed.
You Can Announce Promotions and Events by Displaying Ads
Such ads are the best means of attracting potential customers who are looking for discounts, promotions, events, festivals, etc. Banners are the best visual advertising methods to make sure you are seen. DestinationIran.com has allocated the best spots on its website for you to show your banners.
Banners on DestinationIran.com Help You with Your SEO Plan
You can ask for your alt tag to be attached to your banner's image file. This alt tag can be the anchor text containing your keyword. So, it will help your SEO. That is why we always remind our clients to include their alt tags in their links to their landing pages when they ask for banner advertising online with us.
Better Banner Ads Can Outbeat Your Competition
When you conduct professional banner advertising online, you literally out beat your competition easily. Your beautiful design, convincing slogan and message, and visual presence on the web are vital features that could increase your popularity on the web. Again, we recommend you use your best expertise to create eyecatching banners for such campaigns.
Try Banner Ads on DestinationIran.com Today
Whether you have used other marketing methods of our website or not, we recommend you conduct a banner advertising online with us for a period of three months. You will see how it will open new horizons in your online business.
We will also be here to help you with any questions you may have. You can contact us and get our free consultation for your banner campaigns.