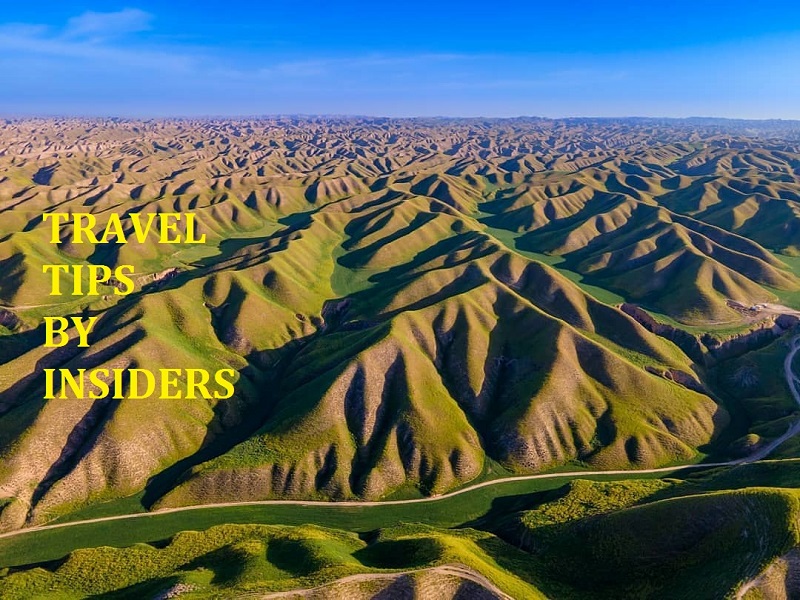 Before you travel to Iran, you need to study some practicable travel advice to get more prepared to make a trip to Iran. Destination Iran travel tips are helpful pieces of advice to make you prepared beforehand. No matter you make a journey on your own or you take a tour to Iran, you will find the following advice tips helpful.
Travel Advice & Tips for International Travelers
Former travelers have asked us several vital questions about certain things during my career as a tour guide. They are some of the most important issues helping you travel more comfortably and peacefully inside Iran. Below is a list of such questions and answers which make thorough Iran travel advice for you.
Please note that they will be updated as you add your feedback and comments to enrich them.
How are the variety and quality of foodstuff in Iran?
Those who have been to Iran have felt spoiled by the variety of high quality stews and kebabs among many other dishes. There are restaurants of various kinds. You will find a lot of herbs and spices, but Iranian dishes are not as hot and spicy as the Indian ones. A moderate amount of herbs and spices is generally added to Iranian dishes just to give them different tastes. Most of the foodstuff and vegetables taste the same old natural tastes everybody appreciates.
The meat usually served in the restaurants is chicken, veal, fish and lamb. Of course, you may find turkey, quail, lobster and shrimp too, but no pork, snake, frog, dog or other types of meat. They are prohibited to be eaten in Islam and this is observed everywhere.
The vegetarians can order raw or cooked vegetables in hotels as well as restaurants. If you're a vegetarian, it is also recommended to let your tour guide know about it beforehand so that he/she can arrange it for you, because in some restaurants people need to be already informed. That is because it is not so popular in Iran to be a vegetarian. Our Iran travel advice here for you is to feel free to tell your guides about it.
How are the health and hygiene observed in Iran?
In fact, cleanliness is part of the Iranians' belief system and it is evidently observed everywhere both in public and in private. There have been overwhelming campaigns, like vaccinations and trainings, to eliminate many diseases used to exist in remote settlements. They have been successful and today you see clean streets, restaurants, hotels, shops, supermarkets, parks, etc.
What kinds of drinks are possible to buy in Iran?
You can buy Any kinds of soft non-alcoholic drinks. There are Iranian-made drinks as well as international brands served everywhere. People drink tap water. It is filtrated and refined before supplied to them, but for the newcomers traveling to Iran, I do not recommend it. Instead, you'd better take Iranian bottled water. Of course, some brands are better than others. What we can offer as your Iran travel advice provider is to ask your guide about the best brand one can find in each city.
How is the quality of roads in Iran?
All the main roads are asphalted and the maintained on a regularly basis. There are highways in many routes and separate lanes to and from cities to safeguard transportation. As a matter of fact, contrary to many travelers' expectations, roads are of very good quality.
As Iran has got a huge number of interesting sites across its geographical locations, sometimes you have to reach out to some of the remote ones taking dirt roads too. Our travel tip here is to make sure you get a map of Iran roads in English.
How far are the distances between the attraction?
Usually there are not short distances between the major attractions compared to most of the distances between the European cities or towns. Instead, you can see a lot of landscape, meet the people in the intact rural areas and experience the real life situations.
In addition, you will not find some of the amazing sites inside cities. For instance, tour guides can take possible opportunities to arrange picnic meals for you. Iranians are picnic lovers and take every opportunity to arrange for it.
What is the usual clothing in Iran?
Women wear non-transparent, loose garments covering all their bodies except for the hands and face. Color is a free choice, but red, orange, pink or similar colors are not put on during national or private sad occasions. Black is not a must. Chador is not a must either, but when it comes to visit a holy mausoleum and you have the opportunity to experience wearing a chador for a few minutes, do not skip the opportunity to feel the atmosphere.
Men put on non-transparent garments too. They may wear short-sleeve shirts or T-shirts (unlike women), but not shorts in the public. The choice of color is the same for men as well. Due to the heat of the Sun and in order to protect your skin, I would not recommend wearing short sleeve shirts. If you do, do not forget to put on some Sun block cream on your skin. But, it is your choice!
Please keep these points in mind as they are some of the most important Iran travel advice you may get from us.
When are the high and low seasons of tourism in Iran?
Usually the majority of tourists visit Iran during two periods of time: 1) from the beginning of March to the end of May, and 2) from the beginning of September to the end of November. A couple of weeks before or after each Iranian New Year, there is another wonderful choice to visit Iran. Also, the very best time to visit the south of Iran (like Persian Gulf islands and shorelines) is during January and February.
The story is different for the lovers of nature who like trekking or skiing. They find an extraordinary variety in Iran four seasons a year. Our Iran travel advice for nature lovers is to go to a different part of Iran and you can always visit Iran.
What is the time difference with the rest of the world?
The formula to set your time is very simple: UTC+ 3.5 (UTC + 4.5 from March 20 to September 21).
What is the electricity voltage in Iran?
220 volts AC, 50Hz. Plugs are of the round two-pin type. If you have 110 volts appliance to use on your trip, like shaving machine, hair drier, etc, it is recommended to take a 110-to-220 plug with you while traveling. Of course, you can find it in Iran too, but it can be a waste of time in some situations.
The best travel tip we can give you is to bring your adapter if you have one.
What is the communications service?
IDD service is available. Country code is 98. Outgoing international code is 00. In case you need to make a short distance call in the street, the telephone booths are marked in English. There are also phone cards for domestic as well as international calls available.
What is the mobile service used in Iran?
It is GSM, 3G and 4G network. In other words, if you have a mobile phone from any part of the world, it will work in Iran if your phone company has made a contract with Iranian Telecommunication Company (ITC). There are three operators providing services: Hamrah-e-Aval, Irancell and Rightel. Mobile network is improving.
The best Iran travel advice we can provide is to buy a SIM card in Iran with internet in it. Find Iranian service providers here!
Are there any fax facilities in hotels?
Yes, you can find fax facilities in most of the hotels as well as at main post offices in Iran.
Are there any Internet facilities in Iran?
Yes, there are a growing number of Internet users in Iran. So, almost all the major hotels provide their guests with Internet facilities and the others are being equipped for the same purpose. Also, many Internet cafes are already opened to the public and many other ones are going to be opened due to the increasing need of the people. Most of coffee shops and restaurants have WIFI and mobile operators offer GPRS, and since 2014, 3G & 4G services.
How fast are mailing services done in Iran?
Airmail to Europe as well as Canada and the United States can take around two weeks. Of course, sharing photos via email or social media is much more popular these days.
What goods are regarded as forbidden postal items?
1) Narcotics and laxatives
2) Explosives, radioactive and inflammable materials or other dangerous materials
3) Items against Islamic moralities
4) Live animals except for honey bees, leeches, silkworms, parasites and bug-busting animals recognized by the institutes
5) Goods forbidden to enter the destination country
6) Items that might cause a danger for post company?s personnel or might hurt the other postal items or equipment, and
7) Private documents corresponded between parties other than the sender or the receiver or any of their family members.
Is it possible to mail postcards without envelopes?
Yes. If postcards are made up of hard paper or cardboard without any raised parts and both sender and receiver's names and addresses are written on the back of the cards, it will be possible.
Are there any local English newspapers available in Iran?
Yes, there are several dailies in English. Most of the times, you can find one in the lobby of the major hotels and newspaper selling stands.
What is Iranian Currency?
It is called Iranian Rial (IR). Notes are in denominations of IR 20,000, 10,000, 5000, 2000, 1000, 500, 200 and 100. Coins are in denominations of IR 500, 250, 100, 50, 20, 10, and 5. You may come across the word Toman there. 10 IR = 1 Toman. Everyone is using this word instead of Rials except for some special cases. The rate of exchange goes through very few fluctuations every day.
The best Iran travel advice we can offer here is to search the web and check out with an official exchange office when you're in Iran..
Are credit cards accepted in Iran?
Not exactly. There are not any official services for the internationally known credit cards in Iran. Also, some smart businessmen can accept credit cards. In some particular shops you can purchase some items like carpets, handicrafts, jewels, etc by credit cards like in some major hotels or some other shops outside hotels. Generally, it is recommended to take some cash with you while traveling in Iran.
We have come up with a solution for you: The best Iran travel advice for using a card in Iran is to try our Iran travel cards:
Is it safe to have cash while traveling in Iran?
Of course, it is. This doesn't mean that you don't have to be careful with the cash you have on you. Generally, you need to take the same precautionary measures that you take in other countries.
Are the prices high or low in Iran?
Fortunately, the price for the majority of the items that tourists are looking for are relatively low. Items like high quality books, souvenirs, meals, foodstuff and transportation are very tempting because of their relatively high quality yet low prices.
What are the prohibited items while traveling to Iran?
Alcoholic beverages, narcotics, guns and ammunition, all horticultural and agricultural goods including seeds and soil; aerial photo cameras, transmitter receiver apparatus, pornography, most films, cassettes, CDs and videos and any kind of fashion magazine. Of course, hunters who are visiting Iran on hunting tours can get necessary permits for carrying their guns and ammunition via their Iranian travel agents beforehand.
What are the restricted items while going out of Iran?
Antiques and a large amount of gold, silver, and jewelry. By definition, antiques are objects older than 100 years. The best Iran travel advice you can get from us on this subject is to keep away from trouble.
What are the working days and off days in Iran?
Iranian working days are from Saturday to Thursday and Fridays are the National off days. On Thursdays, some companies are totally off and some are working only half day.
Is it customary to do tipping in Iran? Where and when?
Yes. It is customary to tip porters, servants and janitors in hotels, porters in the airports, waiters or waitresses in restaurants, drivers giving services during tours as well as guides.
More Travel Advice
As Iran is quite unknown to you, you will need to read more than a list of questions and answers. Therefore, we recommend you to read various detailed Iran travel advice provided to you in our blog posts.
You can find more travel tips at the following blog posts: