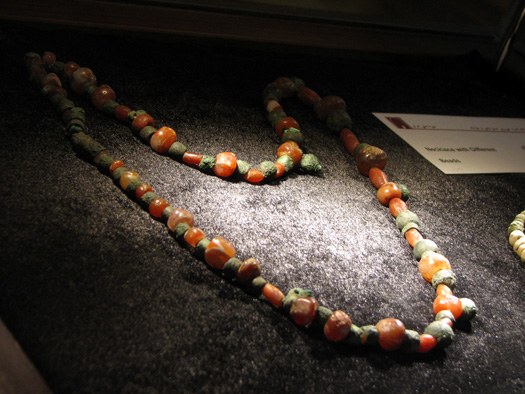 At the latest days of 2014, after more than 30 years of constant efforts by Iranian Cultural Heritage, Handicraft and Tourism Organization, the Belgian court of appeal eventually ruled in favor of the restitution of an ancient Iranian artifact collection.
Those were the archaeological findings unearthed at Khorvin, some 80 km away from Tehran, Iran. The findings of this site, grey potteries, earthenware and metal objects, date back to the late second and also first millennium BC, meaning around 3000 years ago. This is a source of pride for Iranians to see how Iran tries to return this and other artifacts to the country they belong to.
History of Khorvin Artifacts at Belgium
In 1965, a French lady, who had married to an Iranian professor and lived in Iran for 18 years, started smuggling a collection of more than 300 objects from Iran by the help of a Belgian diplomat. Iranian government has started a legal process since 1981 by filing a lawsuit to return these objects, but the court rejected the case several times saying the case was too old to be considered.
Realizing the importance of the objects and Iranians' persistence through legal channels in Belgium, the department of archaeology at Ghent university in Belgium took the objects and kept them in their museum. Later, the court ordered the objects to be taken to the Museum of Brussels University while the court was working toward releasing the final verdict, which ended up in favor of Iran.
Khorvin Objects were finally ordered by the Belgian court of appeal to be returned to Iran two months before the end of 2014 as a result of decades of valuable efforts by the Iranian cultural heritage organization. Now, they are back to Iran. Iranians are waiting for them to be displayed. The Cultural Heritage authorities have announced that they would be soon displayed at the National Museum of Iran in Tehran.
Similar Cases Underway
There are two other cases similar to this underway and even one close to be ended outside Iran. Iranian authorities are trying to get them back as they are considered national treasure and cultural heritage.
In general, it creates good feeling in one knowing that Iran is actively involved in such legal procedures to return ancient artifacts to their homeland, where they belong.
What Do You Think?
I believe all the countries should pursue the legal channels to return the smuggled ancient artifacts to their original places. There are large number of similar artifacts in the world that have been smuggled outside their homelands. They constitute part of the identity of a nation and must go back to their country of origin.
I will be happy to read your ideas about this at the comments below this page.