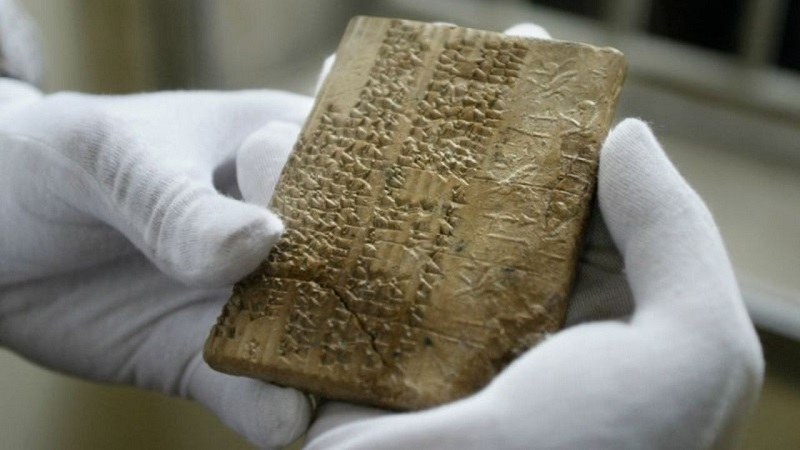 The fourth package of the Achaemenian clay tablets, the inscribed clay objects, composed of 1783 clay tablets, returned to Iran on 30 September after 84 years of legal battles between Iran and the United States. They are just a small part of thousands of clay tablets and related objects kept at Chicago's Field Museum of Natural History and the University of Chicago's Oriental Institute.
Iranian and American archeologists found the tablets in 1933 during an excavation mission in Persepolis, the ceremonial palace compound of the Persian Empire. In 1935, Iranians gave over 30,000 pieces of Achaemenian clay tablets to the Oriental Institute of the University for deciphering and further academic studies, but they were never returned back to Iran.
"These valuable documents decrypt an important part of the history of Achaemenids during the reign of Darius I" said Jebrael Nokandeh, director of the National Museum of Iran.
Destination Iran had explained about these historic tablets in another news story!
Only Small Parts of Achaemenian Clay Tablets Returned to Iran
So far, three batches of the clay tablets have been returned to Iran over the years. Iran keeps on its hard work to get all of them back to the country.
The return of the fourth batch was a great legal battle between Iran and the US and it became the subject of a ruling in 2004. In February 2018, and following years of ups and downs, a US Supreme Court order allowed the return of Persian antiquities to Iran. Iran regained the historic objects with plenty of efforts by the Iranian Ministry of Cultural Heritage, Tourism and Handicrafts.
Some Achaemenid Tablets Still in the US
"There are still about 17,000 intact tablets and related fragments of the Achaemenid period in the US kept at the University of Chicago's Oriental Institute," said Ali Asghar Mounesan, the minister of the Iranian Ministry of Cultural Heritage, Tourism and Handicrafts. "Iran requires an effort of Oriental Institute to obtain OFAC (Office of Foreign Assets Control of the US) authorization for transferring the remained objects to the country".
Historic Value of the Tablets
These Achaemenian clay tablets of Persepolis are in fact the administrative documents from Darius I era. They contain valuable information on the management of resources and roads, social relations and wages and the economy of the Achaemenid society.
In Addition, these tablets explain the judicial and legal system of ancient Iran under the Achaemenians. You can read extensively about it here!
Darius I, also known as Darius the Great, (born 550 BC—died 486), was king of Persia from 522 to 486 BC. He was one of the greatest rulers of the Achaemenid dynasty noted for his administrative genius and for his great building projects. These clay tablets are a series of incredible historical evidence to this claim. Moreover, they prove his emphasis on observing human rights and also his payment-for-work policy instead of slavery.