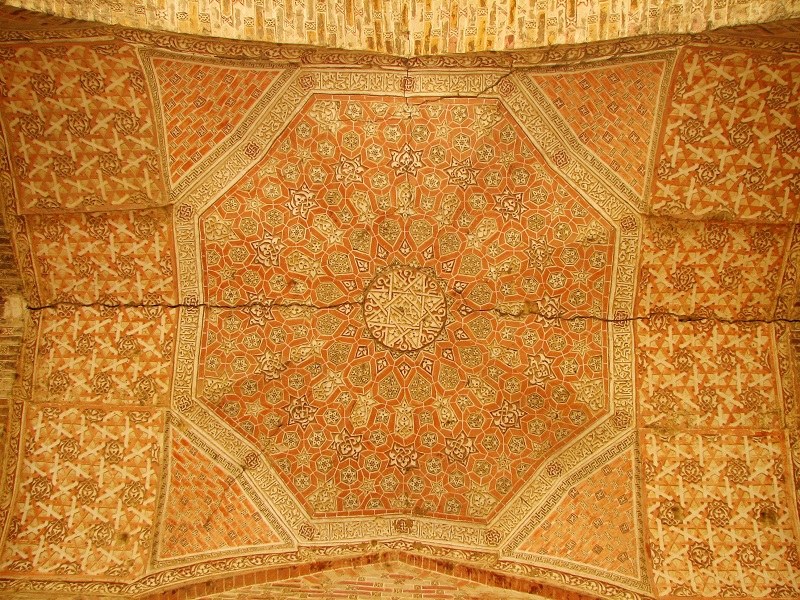 Visit Zanjan tourist attractions around the city center and enjoy the chance of walking around the central Mosque complexes and Qeysariye Bazaar. Also, keep in mind to check out the famous knives of Zanjan. The archaeological museum of the city and the Saltman Museum would be interesting experiences for all visitors.
While traveling to Zanjan, you can visit the laundromat edifice, known as Rakhtshoy Khaneh Edifice, Gavazang Dam, El Dagi complex and enjoy the delicious pastries of this city and handicrafts such as Charooq (a traditional sandal) and delicate filigree works. And lots of other cultural attractions are there waiting to be explored.
Needless to say, nature around this city is fantastic. The beautiful natural attractions of Zanjan are amazing and must-see.
Geography of Zanjan
This city is the center of a province by the same name in the northwestern part of Iran. It is inhabited mainly by Azeri-speaking Iranians. The province has a joint border with Ardebil and East Azarbaijan provinces at the north, with Gilan province at the northeast, with West Azarbaijan province at the northwest, with Hamedan province at the south, with Kurdistan province at the west and southwest, and with Qazvin province at the east.
Zanjan province is 1638 meters above sea level. The climatic conditions of this city vary according to altitude. In general, this province heights have cold mountainous weather with snowy winters, but summers are mild and dry.
However, Qizil Uzan valleys have a temperate climate, the winters are moderate and the summers relatively warm. The plains located between the highlands, such as Sojas plain, Qeshlaqat-e Afshar rural district, and the lower part of the Zanjan River, are of more temperate climate.
According to the statistics of the meteorological organization of Iran, in the last 10 years, the average annual maximum and minimum temperatures were respectively +37 ° C and -19.5 ° C.
In addition, this province has two mountainous and plain areas. Most of the cities of the Province are located in the foothills and plains among mountainous areas.
Approximately 70% of the climate of Zanjan province is predominantly semi-arid ultra-cold (52%) and cold (18%). The dominant climatic type, which is semi-arid ultra-cold, has an average monthly temperature of less than -7°C in the coldest month of the year. The highest temperature in the warmest month varies from 8 to 14°C.
The number of frosty days in Zanjan province is about 100 days that the highest frequency is in February, about 25 days. In total, we can say that, in this province, six months of the year are sub-zero. The average rainfall in Zanjan province is 304 mm a year.
How to Get to Zanjan?
If you are interested in visiting Zanjan tourist attractions, you can easily reach this city in various ways:
By airplane
Zanjan has an international airport, which only runs direct flights to Mecca and Medina in the Muslim pilgrimage travel season. At other times of the year, the only flight of the airport is to Mashhad City.
By train
The Tehran-Tabriz railway runs via this city. Of course, you can travel to Zanjan by railroad from most cities in Iran. A train is a great option for travel.
By bus
You can travel directly from many cities of Iran to Zanjan by bus. In addition, all buses traveling from Tehran to the northwestern cities pass through this city. The buses are also available from Zanjan to other cities such as Tehran, Tabriz, Qom, Rasht, etc at various hours 24/7.
By taxi
You can also travel from Tehran to Zanjan in your car or taxi by highway. It takes about 3 hours to drive the distance (about 290 kilometers). This route passes by Karaj and Qazvin.
Population and Economy of Zanjan
According to the 2016 Iranian census, the total population of this city province is 1,057,461.
Geographic conditions, including climate diversity, water availability and soil fertility, have made the province a suitable agricultural region. Some of the agricultural and gardening products of Zanjan, including grapes, have the highest ranking in Iran as far as the extension of cultivation and production goes.
Dry farming and irrigation are the agricultural techniques used in this city. About 65% of the farming lands of Zanjan are cultivated in dry farming fashion, mostly located in mountainous regions and foothills.
Currently, Zanjan province is one of the major agricultural and animal husbandry centers in western Iran. Farmers carry out their activities in these sectors both in industrial and traditional ways. Factory farming is another industry here. The province has a significant status in the field of industrial-level animal husbandry producing meat and milk. This city is also one of the main poultry producing centers in Iran.
Due to its close proximity to Tehran and Gilan provinces, Zanjan has achieved industrial development in both industry and mining sectors. This is because Tehran and Gilan provinces have faced some restrictions in expanding their industrial units.
There are many active mines around this city. Furthermore, many industries are active in the industrial sectors such as in metallurgical, chemical, pharmaceutical, food, spinning and Knitting, construction, electrical, wood, and cellulose fields. The province's handicrafts are also of considerable importance throughout the country.
What people do to make a living and how their economy thrives is part of Today's cultural attractions of Zanjan that you should explore to learn more about this city.
History of Zanjan
Hamdullah Mostofi, a famous Iranian historian, believes that Ardashir I, the founder of the Sassanian Empire, founded Zanjan city. He also speculates that the ancient name of the city was Shahin.
Different Turkic speaking tribes have inhabited in Zanjan in different periods of time. Zanjan has experienced the peak of prosperity in the Seljuk Era. During that period, many ministers and scientists appeared in this city. Meanwhile, during the Mongols' invasion, the Seljuk Turks of the city showed resistance. Tughu, the famous commander of the city, also lived in Seljuk era.
Up until the late 15th century, Zanjan was uninhabited and ruined. During the Safavid dynasty, when there was relative stability in Iran, the people restored the city and the life restarted.
According to the recent archaeological surveys and historical text, it has turned out that the history of Zanjan dates back to three thousand years ago. However, the invasion of enemies in various periods had destroyed the city and the people reconstructed a new city on the old ruins.
Historical Attractions inside the City
There are interesting places to visit inside Zanjan:
(Qeysariyeh) Bazaar of Zanjan
The Qeysariyeh bazaar in this city is an interesting covered bazaar to stroll around. The Qajar era builders have constructed it. The architects added mosques, palaces, and hammams (bathhouses) to it in 1945. The old bazaar is located in a straight line and has two parts: west and east.
Mirzaei Mosque
The old structure of Mirzaei Mosque dates back to the early Safavid era and is located in the historical bazaar of Zanjan. This mosque includes two sections: the old shabestan (prayer hall) and the new one. The latter is an imperfect imitation of the mosques with four-eyvan style.
Friday Mosque of Zanjan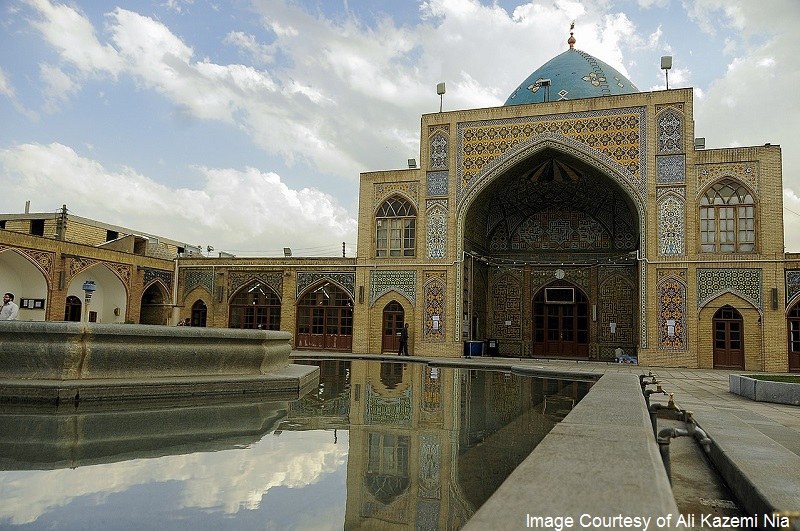 One of the sons of Fath Ali Shah Qajar built the Zanjan's Friday Mosque and School in 1826, known as the Seyed Mosque. The purpose of building this edifice was to create a center of teaching and praying so that people could meet with their religious leaders.
Laundromat Edifice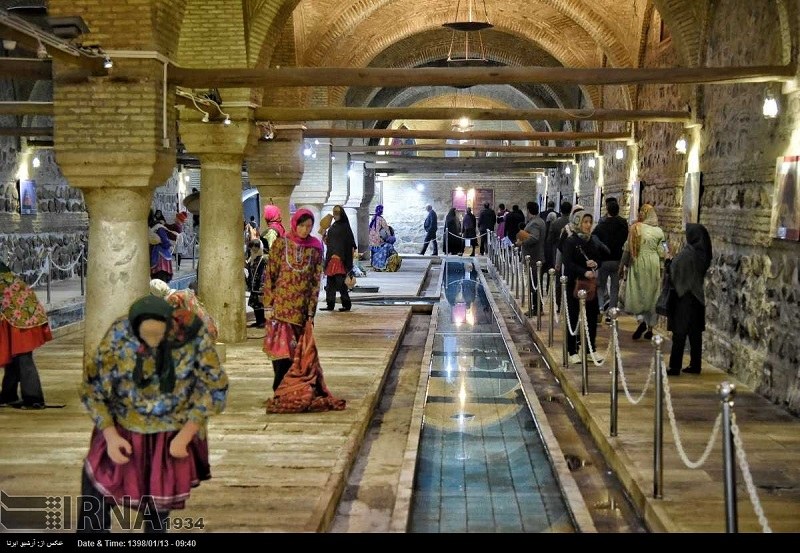 Rakhtshuy Khaneh Edifice or the historical complex of the laundromat belongs to the late Qajar era and early Pahlavi period. What makes this public building unique is its function: once, the local people washed their clothes using traditional methods and without electrical machines in this laundromat because it was difficult for women to wash them in the cold weather of winter.
Rakhtshu Khaneh Edifice is one of the main cultural attractions of Zanjan making you familiar with people's lifestyle in approximately 100 years ago.
Haj Dadash Bathhouse
This public bathhouse is located in front of the old bazaar of Zanjan and Mirzaei Mosque. It is 100 years old. Today, the local people have converted it to a traditional restaurant.
Haj Ibrahim Bathhouse
This traditional bath is located in Zanjan bazaar. In the central part of this bath, there is a large dome with an opening creating a light well in the center.
Zolfaghari House
The historical house of Zolfaghari dates back to 100 years ago. This house symbolizes the traditional houses of this city.
Stone (Sangy) Caravansary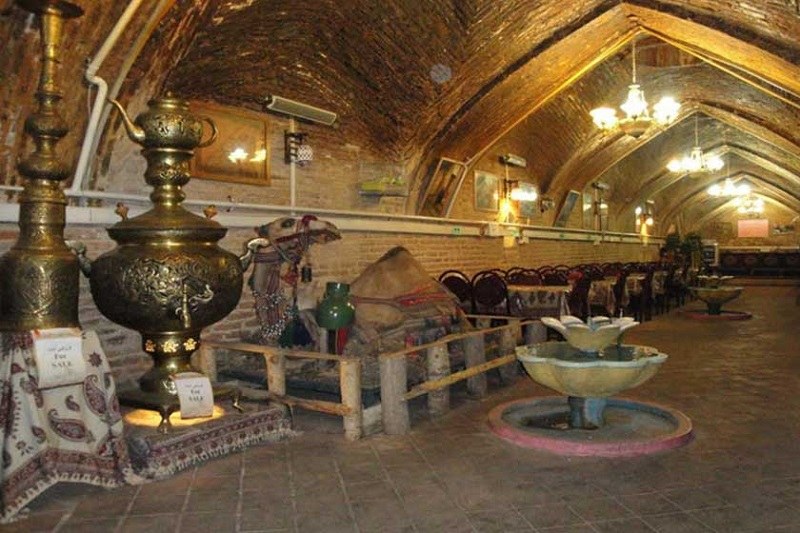 In Azeri, they also call it Dash (Stone) Caravansary. It is the only remaining building of this type in Zanjan. It is located on Zanjan-Miyaneh Road. It dates back to the Safavid period. Today, local people have converted it to a traditional restaurant.
Sardar Bridge
The old Sardar Bridge, known also as Qeltooq Bridge, was built on the Zanjan-rud River in 1914.
Other Historical Attractions of Zanjan
Here are the other monuments in Zanjan, most of which belong to the Qajar era:
Chehelsotun Mosque of Zanjan
Jamileh Khanum Mosque
Ishak Mirza Mosque
Abasgholi Mosque
Damyrieh Mosque
Mirza Abu al-Qasim Zanjani Mosque
Mojtahedi Monastery
Tomb of Mirza Mehdi Zanjani
House and Garden of Moein ol-Tojar
House of Sheikholeslami
Bahmani House
Tofiqi House and Moqadam House
Khadivi House and Match Company also date back to Pahlavi era. Zanjan Municipality has reopened the Match Company as a museum. Dokhan Caravansary, Haj Seyyed Mohammad Bridge and Mir Baha Al-Din Bridge also belong to the Qajar period. We recommend you not to miss the visit to these tourist attractions of Zanjan.
Other remarkable and protected houses in Zanjan:
Sheikh ol-Eslami House
Ziaei House
Mozafari House or Asim al-Saltanah House
Moeini House
Bahmani House
Tofiqi House
Moqadam House
Major museums of Zanjan are:
Zanjan Museum of Grain in the old building of Bojari
The Museum of Finance Department
Museum of Epigraphy
Museum of Manuscripts
Museum of Iran-Iraq War Martyrs' Works
Ta'zieh Museum in the Traditional Bath of Hoseinieh Azam
Natural History Museum of Zanjan
Private Museum
Historical Attractions outside the City
Here's a list of interesting places outside Zanjan:
Dome of Soltaniyeh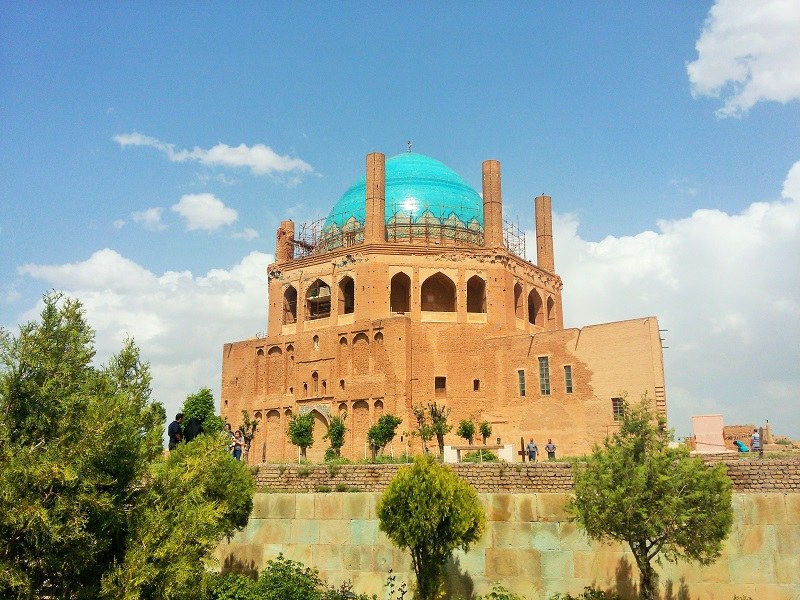 The monument known as Dome of Soltaniyeh, located in Soltaniyeh City, is the tomb of Uljaitu, the eighth Ilkhanid ruler. The construction of this mausoleum with its huge dome dates back to 1302 and it lasted until 1312. It is one of the important Iranian and Islamic works of Azeri architectural style. UNESCO has registered Soltaniyeh Dome on the World Heritage List.
Dome of Soltaniyeh is one of the main cultural attractions of Zanjan, which makes your trip to this city complete.
Tomb of Chalabi Oghlu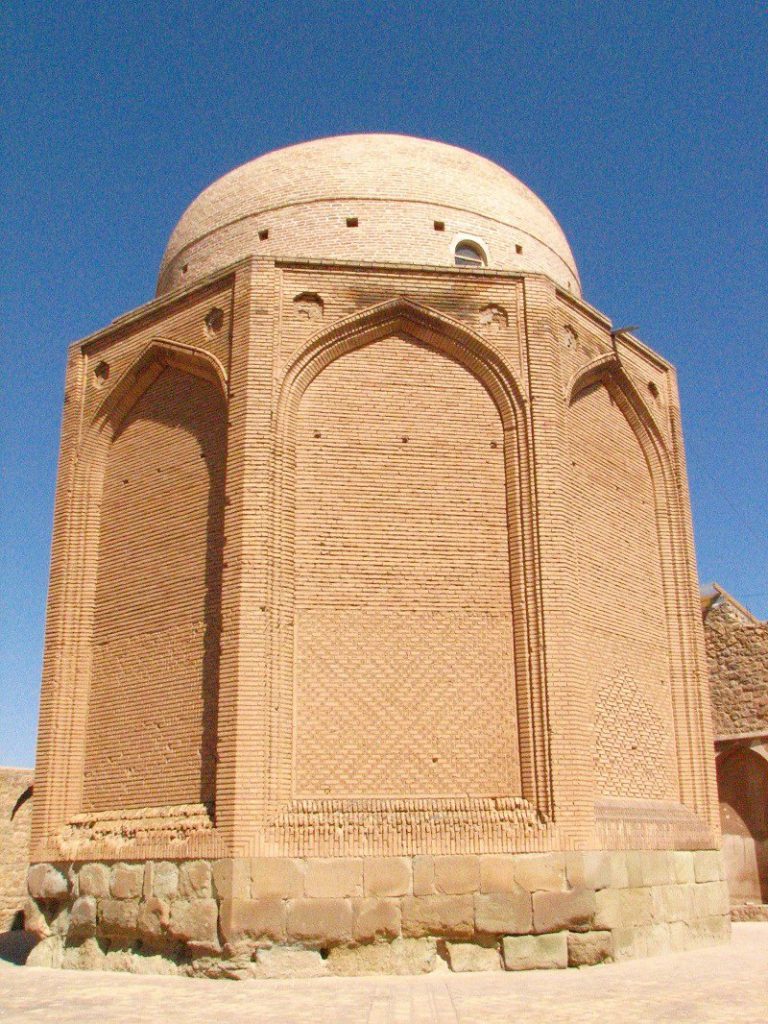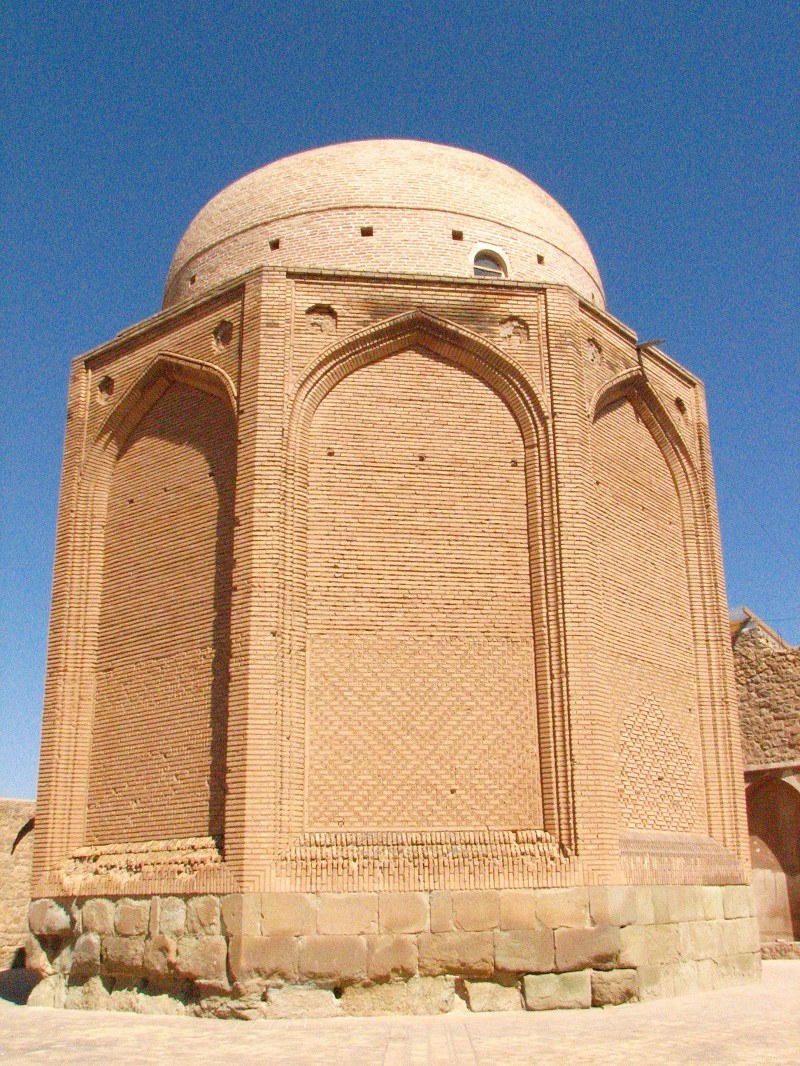 This is another burial structure of the 14th century in Soltaniyeh. The tomb of Chalabi Oghlu, which includes a domed polygonal building, is the burial of Mullah Hasan Kashi. The khanqah of Hessam al-Din Hassan Chalabi, known as Chalabu Oghlu, is also located near the burial.
Natural Attractions of Zanjan
Here's a list of natural wonders around the city:
Katale Khor Cave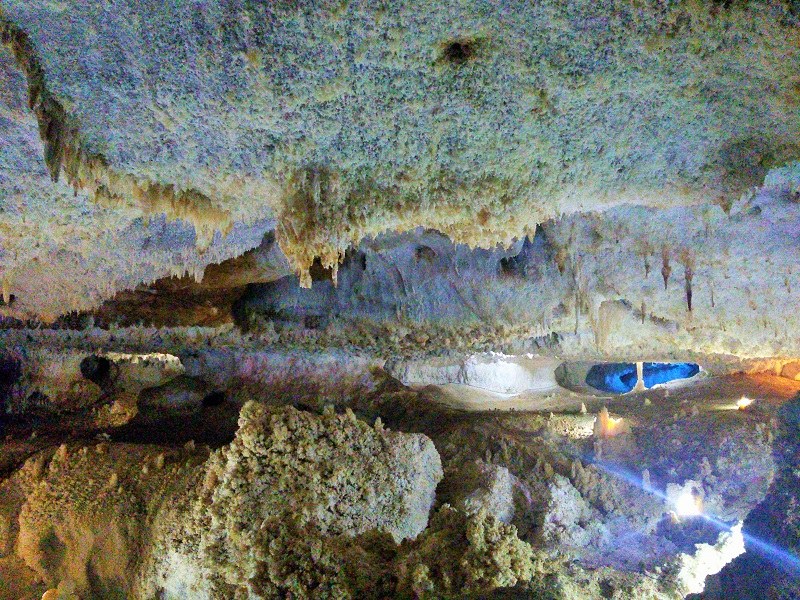 This prehistoric cave is located in Khodabandeh County. It has three cultural, recreational and sports divisions:
Sports section: cavers and climbers use this section. It is about 4 km deep, though no one has yet discovered its end.
Recreation section: The public can visit this section. It is about 2 km, estimated to be just one-third of the entire cave.
Cultural section: it is a natural hallway used to hold various ceremonies.
Other Natural attractions outside Zanjan
Protected areas and wildlife shelter of Iranian deer in Soharin, Anguran wildlife shelter, protected areas of Sorkhabad Tarom and natural springs are the natural attractions of Zanjan.
Vananq Spring is 30 km from Zanjan city, near the Armenian village of Vananq. It is one of the natural springs of Zanjan.
The colorful mountains at Mahneshan area and Behestan Fortress in it are Zanajn natural attractions worth a visit outside the city.