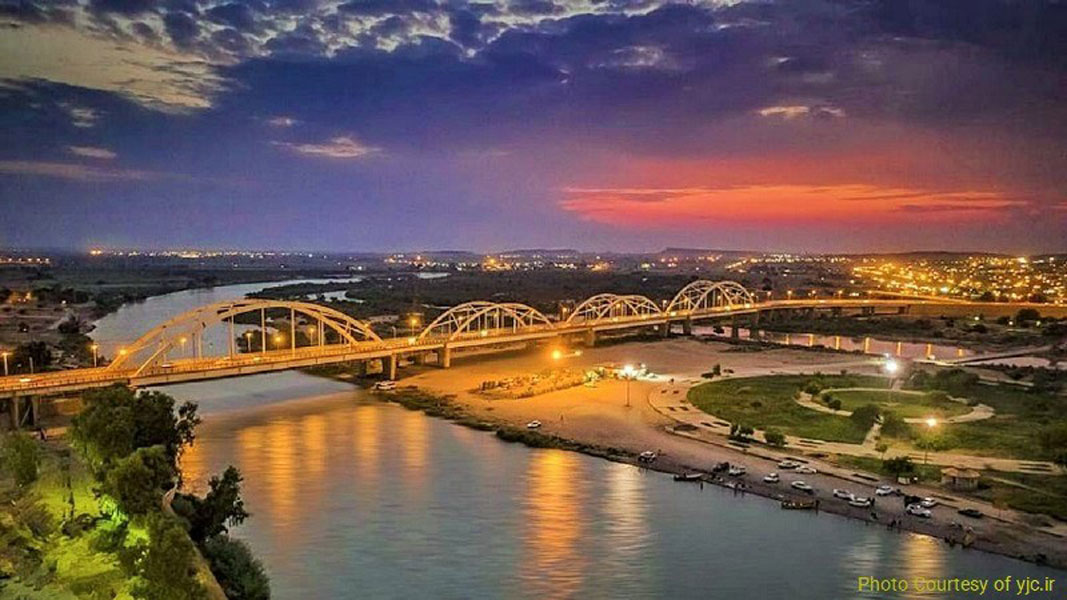 Karun River is the largest, deepest, and widest river in Iran. This river has unique characteristics that have made it one of the most important natural heritages of Iran. This river originates from Zardkuh in Chaharmahal and Bakhtiari province and flows into the Persian Gulf at the end of its course.
It is interesting to know that the Karun River is the only river in Iran that is navigable due to its connection with open and international waters. Of course, in addition to its suitable conditions for transportation, this river is also considered one of the tourist attractions of Khuzestan province.
Numerous bridges and dams have been built on the Karun River, each of which alone is an impressive attraction for domestic tours and sightseeing in Iran. For example, we can mention Black Bridge, Ahvaz Bridge, Karun Dam, and Masjid Suleiman Dam, which are some examples of these structures. To learn more about some of these bridges, Check out Ahvaz tourist attractions!
History of Karun River
In various texts, several ancient names have been considered for the Karun River – names such as Kohrang, Karang, and Kern. But these days, they have given the name Karun to this river, which is derived from the word Karan or Qaran. These words mean the continuation of generation and son, respectively. The length of this river must have had a role in naming it.
In the Qajar period, detailed maps of this natural heritage were drawn, which are still considered one of the best historical maps. Unfortunately, the author of this map and the year it was drawn are unknown, but this issue does not reduce its historical value.
This river was registered as a natural heritage of Iran by the Cultural Heritage Organization in 2009.
Geography of the Karun River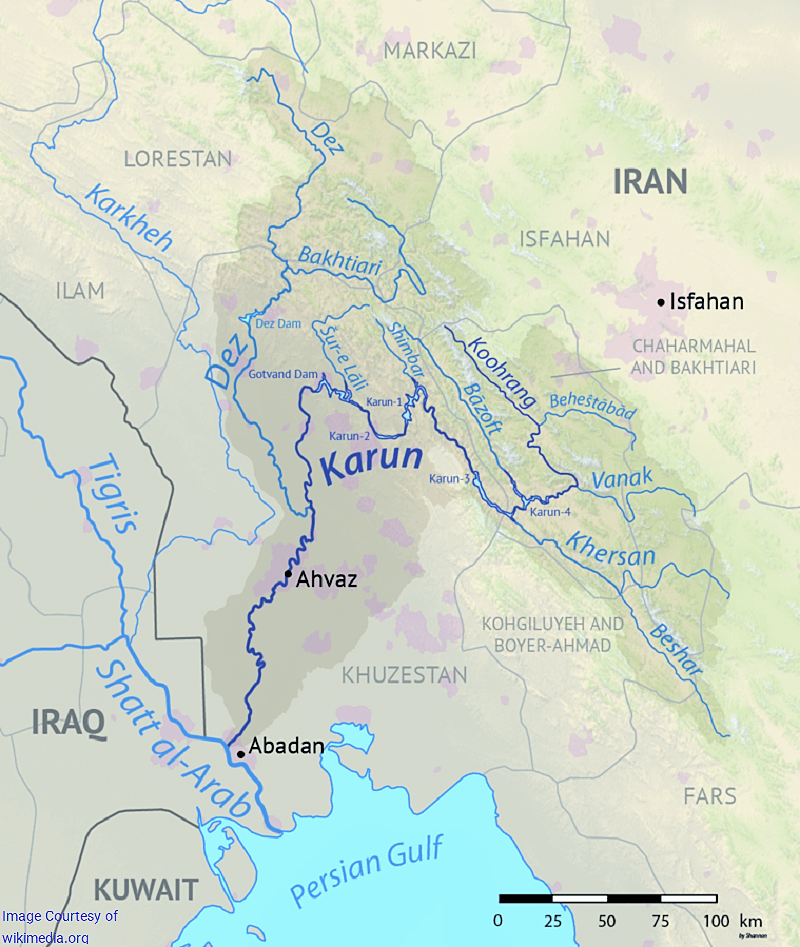 This famous Iranian river has a length of about 950 km and its exact starting point is Armand, Kuhrang, and Bazoft. Of course, this river has many other sources and branches that eventually join this river. For example, Golrud and Absardeh rivers in Borujerd are among the tributaries of this river.
Also, many cities are located on the path of this great river, such as Shahr-e kord, Borujen, Lordegan, Izeh, Masjed Suleiman, Shushtar, Ahvaz, Khorramshahr, and Karun districts.
One of the most well-known rivers in Iran, which has good shipping conditions, is the Dez River, which joins the Karun River's stem. This part of the Karun is called the Great Karun. The great Karun is geographically located in the northern part of Ahvaz and is about 190 km long.
Make Sure You Visit This Attraction
Since the Karun River is the longest river in Iran, most of the top Iranian tour operators include visiting this tourist attraction in their Iran tours for Iranian and international clients. Also, every year many residents of these areas spend their free time near this beautiful river. We also suggest you learn more about this freshwater river and visit this Iranian natural heritage.