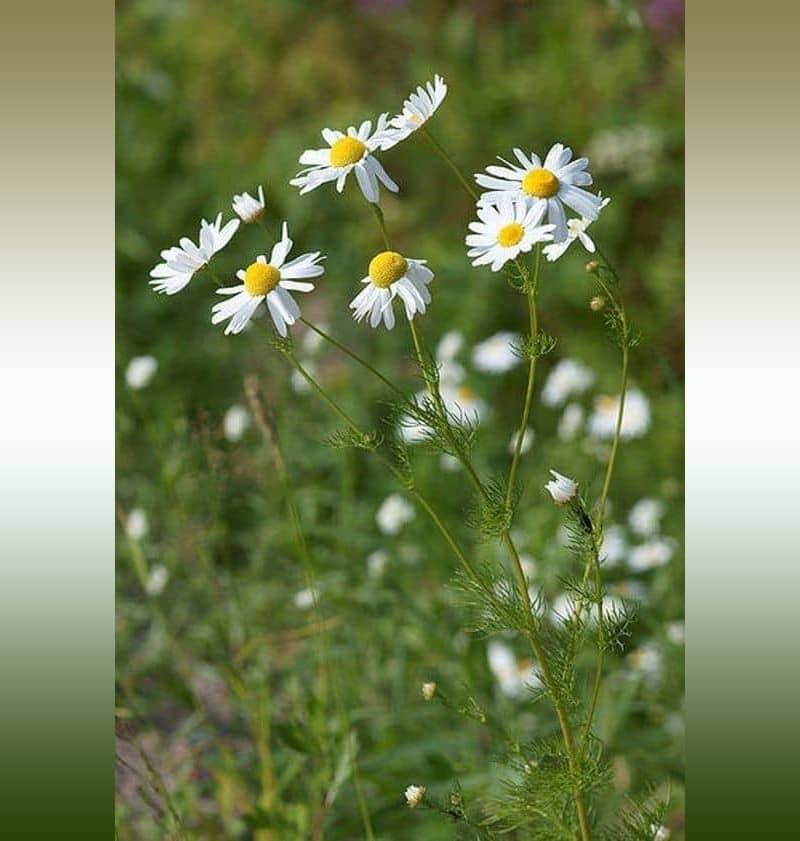 Chamomile (Babooneh in Persian) is a traditional medicinal herb in Iran with a warm and dry temperament. This plant is known for its various medicinal properties and is recommended in traditional Iranian medicine for the treatment of many diseases. Chamomile is a famous medicinal herb and is used in many traditional medicinal recipes in the form of concoction, oil, incense, infusion and essence.
Chamomile Healing Properties
Here we will introduce ten main uses and properties of chamomile in traditional Iranian medicine:
Treatment of Gastrointestinal and Digestive Problems
In traditional medicine, this herb is known as a remedy for stomach ulcers and gastritis (stomach bloating). Eliminating intestinal parasites and anti-inflammation are also among its properties. Chamomile tea, if taken on an empty stomach, can boost digestion and removes gastrointestinal bloating. This amazing plant increases the secretion of hydrochloric acid, leading enhanced digestion of food.
Boosting Nervous System Function
One of the important properties of chamomile is boosting the nervous system. This plant can improve brain and nervous function. Those suffering from migraines and headache can drink chamomile tea for pain relief. Chamomile tea helps eliminate and reduce pain at the time of migraine attacks.
In addition to these, chamomile is a natural sleep-inducing medicine that has anti-depressant properties. Therefore, it is better not to consume this plant before driving.
Cancer Growth Inhibitor and Antioxidant Properties
There has been substantial research that focus on fighting cancer. This herb is one of the plants examined for cancer treatment. According to research, chamomile has the antioxidant apigenin; Therefore, it is suitable for dealing with prostate, skin, ovarian and breast cancers.
Strengthening Skin and Hair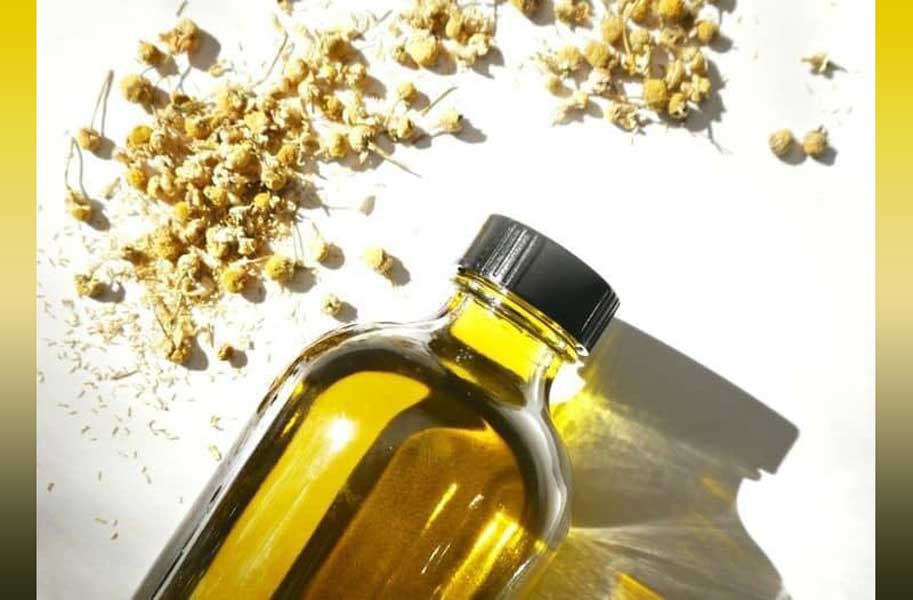 Chamomile has antibacterial and anti-inflammatory effects. Chamomile oil is absorbed through the skin and can be used to treat skin issues such as scarring, eczema, irritation and burns. Also, it has anti-wrinkle effects. You can use chamomile tea to wash your hair, which prevents hair loss and dandruff, and have brighter and shinier hair.
Enhancing Gum Health and Prevention of Tooth Decay
Due to the antibacterial properties of chamomile, it is a great traditional remedy for dealing with gum infection and mouth ulcers or gingivitis. This plant can reduce toothache and is considered a natural pain relief remedy.
Boosting Cardiovascular Health
Chamomile is a traditional herb with many benefits that expand beyond what we explained so far. This plant can improve cardiovascular function (heart health). Chamomile is rich in flavonoid, making it effective in reducing the risk of heart diseases. In an experiment conducted on a group of elderly test subjects, researchers found that consuming chamomile improved their cardiovascular function and was effective in maintaining their health.
Improving Immune System
Chamomile, like many other herbs in traditional Iranian medicine, plays an effective role in improving the body's defense mechanism and increasing the number of white blood cells. In addition, it reduces the symptoms of the common cold and flu. Chamomile infusions can also relieve sore throat.
Chamomile contains terpenoid antioxidants. These antioxidants boost the immune system.
Menstrual Pain Relief
With its hot and dry temperament, chamomile is a great remedy for reducing menstrual pain. This herb has properties that make it one of the most effective traditional medicines for relieving menstrual cycle pain. These properties are:
anti-inflammatory
anti-flatulence
anti-anxiety
Antispasmodic
Pain Relief Remedy
As mentioned, chamomile is a natural pain reliever. This plant can also be used as pain relief remedy for children, especially teething ache. Chamomile tea has a significant effect in relieving muscle pain.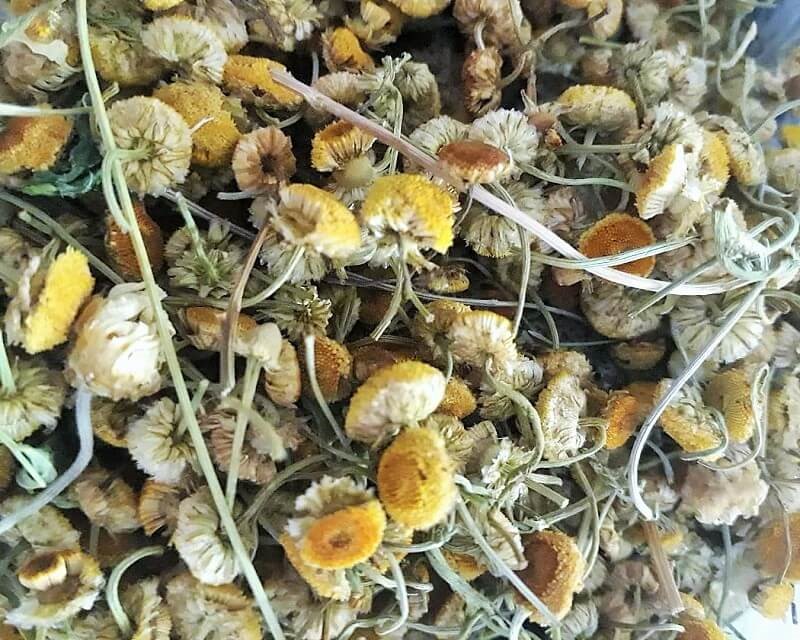 In addition, chamomile is antipyretic, and mixing it with other ingredients can increase its effects. Chamomile essential oil can be used to treat joint pain and ear infections and bone fractures.
A Natural Supplement for Weight Loss
Chamomile alone does not possess significant weight loss properties, but chamomile infusion or tea along with proper diet and exercise can improve fat burning and weight loss.
The following effects make chamomile a great natural supplement for weight loss
Increasing metabolism
Boosting urinary tract function
Aiding digestion
Relieving constipation
Like any other medicinal herb, chamomile should be consumed in moderation. It is recommended to avoid arbitrary and excessive use of this medicinal plant. Make sure you are not allergic to chamomile before consuming a large amount of the herb. It is better not to drink chamomile tea if you are using chemical pain relief medication.
Hakims (traditional medical experts) recommend that expecting mothers in the first months of pregnancy should avoid chamomile. But consuming chamomile in the last months of pregnancy can be a great immune system booster for both the fetus and the mother.
Get to Know Traditional Iranian Medicine
Destination Iran hopes to introduce you to different aspects of Iranian cultural heritage and identity. Learning about traditional Iranian medicine is an important step in knowing your cultural and national identity. Iranian traditional medicine is also part of our culture.
While traveling in Iran, you will notice that the indigenous people use specific medicinal herbs native to their region to maintain their health and as remedies. You can also help the small economies of by buying natural herbal products from the host community while traveling in Iran and benefit from their knowledge about the medicinal herbs in their region.