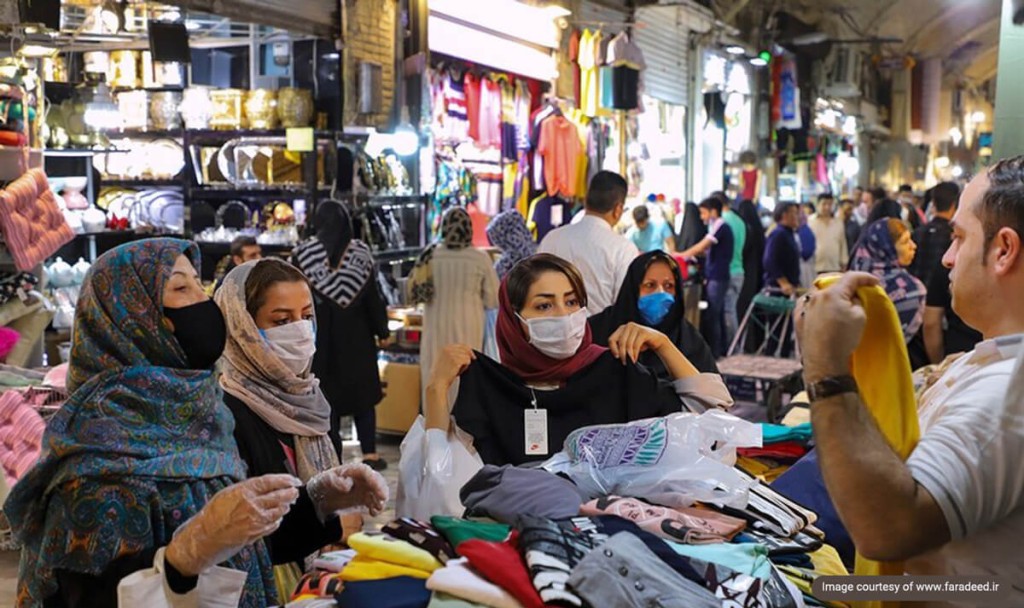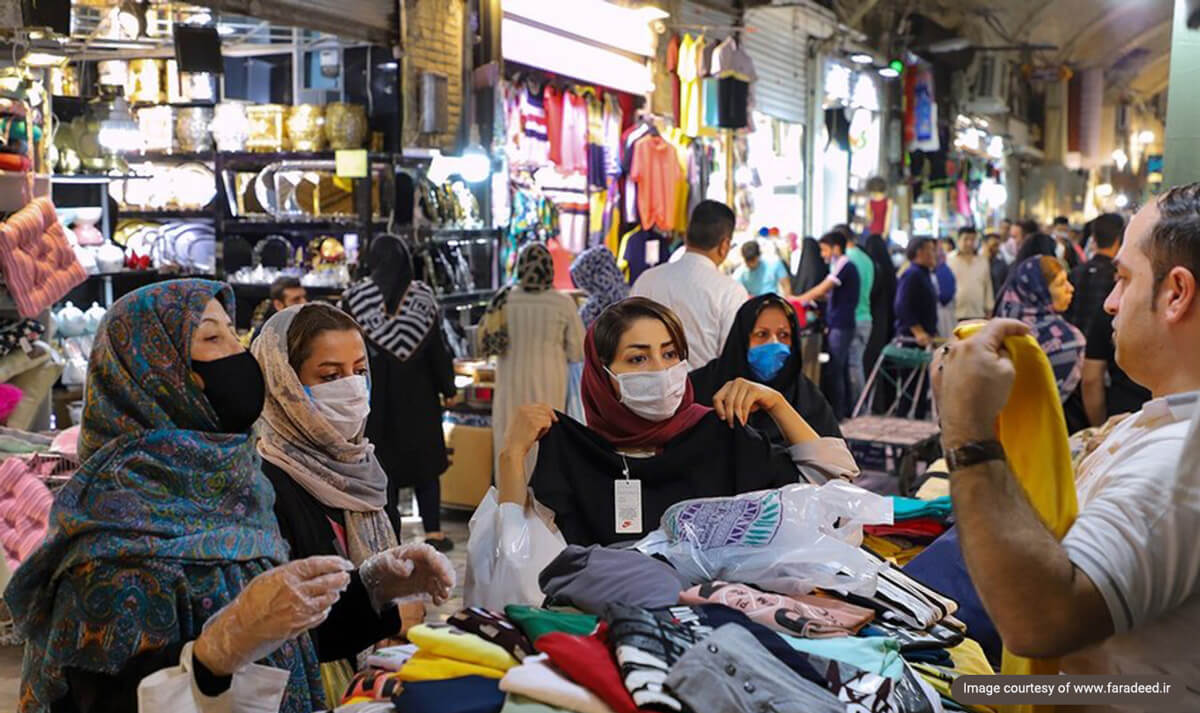 While planning to visit Iran, it's absolutely recommended to learn more about this country beforehand to make sure you make the most of it. The reason is the fact that Iran is a bit different in many respects while its people are so similar to the people in other parts of the world.
Iranians share similar concerns, interests, visions, etc with most of the people anywhere in the world. Iran is a vast country with diverse ethnic, artistic, and cultural differences. It's got several surprises for you and will leave a strong impact on you for years. There are, however, certain differences that you need to observe while you're traveling in Iran like the way people get dressed in public.
Iranians' Dress Code in Public
When you travel as a culture-enthusiast traveler to destinations like Iran, you have certainly prepared yourself to assimilate and even tolerate particular things that are not completely in accordance with your preferences. Dress code is one of them. As a Muslim country, both men and women are supposed to get dressed differently in public places. So, both male and female travelers are to be aware that certain codes of dressing are not acceptable in Iran.
Also, one general piece of advice could be not to wear anything with Foreign, particularly English, words on it. It can create quite some misunderstanding if there's a slogan or statement on it too. Officials don't like it in Iran. Some Iranians may wear like that, but it doesn't mean you can do it as a foreign traveler who wants to travel inside Iran safely and enjoy his/her experience.
Dress Code in Iran for Men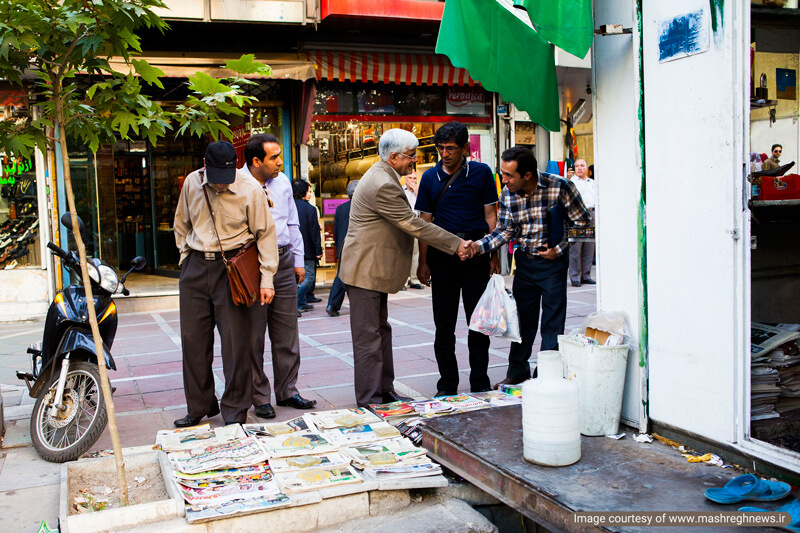 Men are not supposed to wear shorts, tank tops, etc showing complete arms or legs. Short sleeves are not problematic, but once you go through extremely hot sunshine in some parts of Iran during particular times of the year, you may prefer to cover your arms with long sleeves. Then, it becomes a matter of protecting your skin.
Dress Code in Iran for Women
Women are supposed to cover all their bodies from head to toe except for the face and hands. The clothing they choose must not be tight or see-through. As long as they are loose and cover-up body curves, they are acceptable. There's no restriction on the choice of colors. Working-class women wear manteau (long coats), trousers, and headscarves in dark colors like black, navy blue, dark brown, etc.
As travelers, you could choose to wear this way or light colors such as white, cream, pale pink, khaki, etc that suits the relatively warm climate of Iran in warm seasons. The headscarves come in colorful varieties, floral patterns, etc.
One more point: It's not appropriate to wear clothes having images of international pop singers, movie stars, etc that are not seen in Iranian media. Certain texts like political slogans, derogatory words, etc are not recommended at all either.
In short, why not wearing as Iranians wear? This gives you the experience you want to go through to feel like a soul who is living in Iran. It gives you the impression of the living conditions of Iranians. Isn't it one of the goals of culture-oriented travelers?
Formal Dress Code in Iran for Eating out
This is not explicitly mentioned anywhere about dressing especially for dinners or formal settings. However, Iranians follow certain courtesy to be dressed more formally for having dinner particularly in fancy restaurants, hotel restaurants, and alike.
The definition of wearing formally could be varied from country to country. If you ask me whether Iranian men wear suits and tie on such occasions, I must say that this isn't an unknown style in such places. Is every man dressed like that for dinner? Not necessarily! If you ask me whether Iranian women wear expensive clothing for having dinner in such restaurants, I would say Iranian women love to do so and I've seen this all my life.
So, you may want to have an extra set of clothes for certain formal restaurant settings too although wearing neatly and properly doesn't always mean to think of bringing very a la mode clothes. It's a matter of personal preference. I've tried to introduce you to the Iranians' dress code in Iran.
More information about Iran Travel Advice & Tips!
Also, you can check out some of the top tour packages of Iran here!