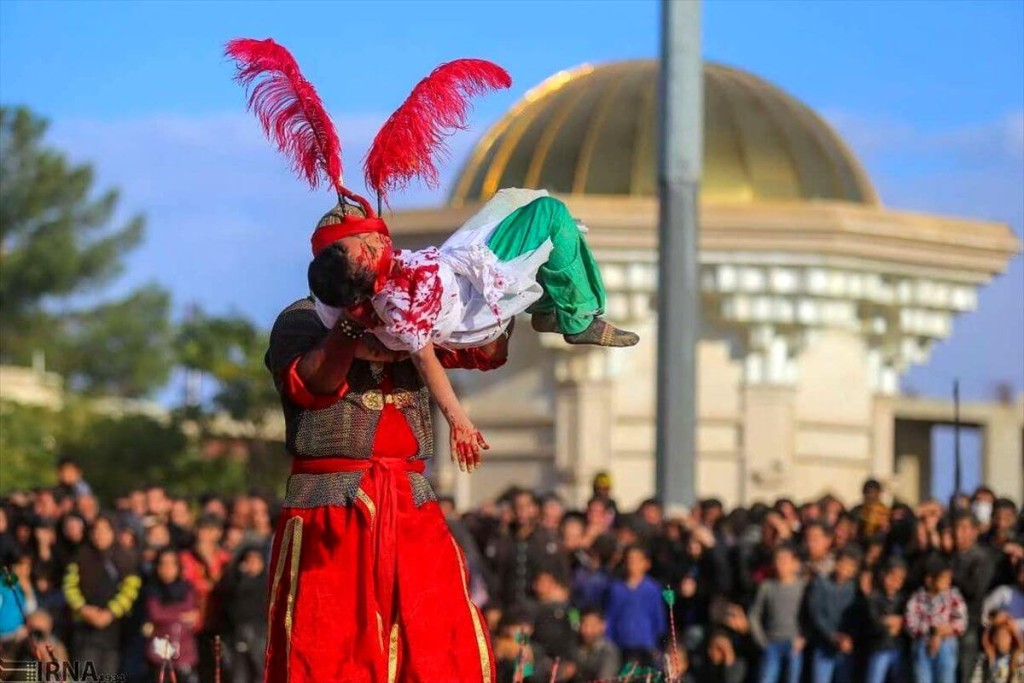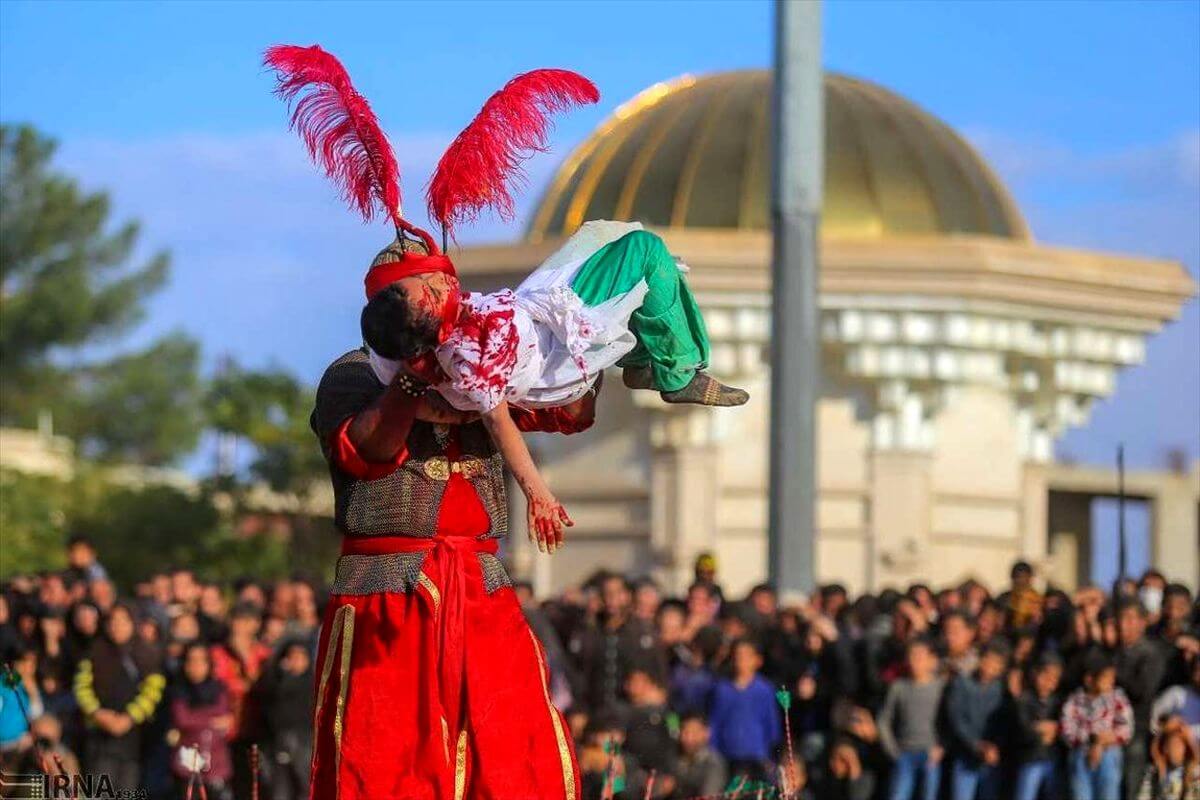 The ritual dramatic art of Taziye is an intangible cultural heritage of Iranians on UNESCO's List. It's a traditional type of Iranian –Shiite drama often performing the sad stories related to the Passion of Prophet Mohammad's Ahl al-Bayt (close relatives) and martyrdom of Shiites' third Imam, Hossein. In fact, Taziye is the outcome and legacy of traditional religious minor performances that evolved as a mourning ceremony ritual in Iran.
There are several mourning ceremony rituals in Iran. Some of them are:
Pardeh khany
Nakhl Gardany
Rozeh Khany
Taboot Gardan
Moharram-Month Mourning
Mourning Carnivals
Of course, there are always small and large mourning performances, but Taziye is very popular. Year after year, more tourists show interest in watching this historical event.
Unique Ritual Dramatic Art of Taziye, from "Siavash to Nietzsche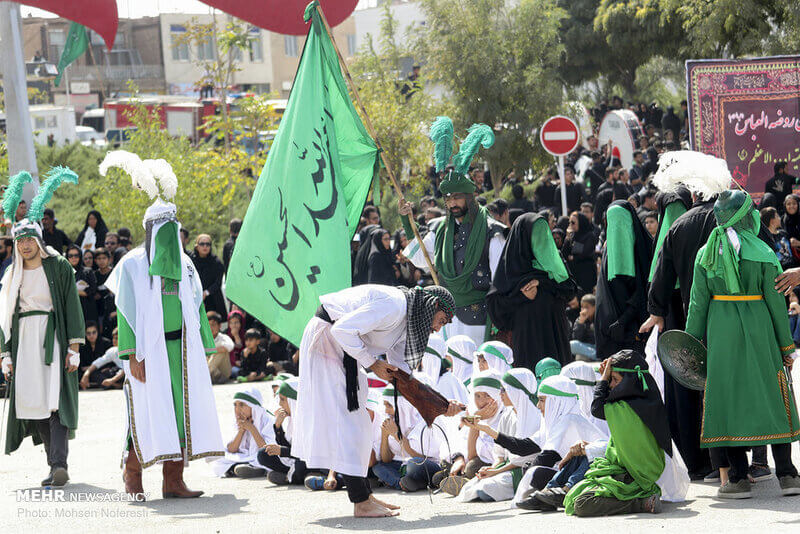 Although the precise start date of the "Ritual dramatic art of Taziye" isn't clear, some believe this intangible cultural heritage of Iranians goes back to the pre-Islam era rooted in Sivash mourning, suggesting 3000 years of history. Others are of the opinion that the history of this ritual dates back to the Passion of Mithra, Anatolia's and Egypt's mythical elements as well as historical Semites and Indo-European legends.
There are some other scholars who hold a different belief that this ritual dramatic art is a non-Islamic performance, which Shiites have introduced to the Islamic world. In supporting their ideas, the followers of this group refer to the first five Caliphs of Islam and Prophet Mohammad crying over the loss of their beloved ones. Of course, it's a natural human reaction to cry after some beloved one dies and this is absolutely different from the ritual of Taziye and "Iranian Taziye Khany".
There is another group of people who believe it is derived from "ressentiment", which some translate into "grudge". "Ressentiment" is a French word meaning "profound and lasting hatred". It's also one of the fundamental terms used by Nietzsche.
Although this ritual is similar to some ancient mourning traditions, one can say in particular that it's an evolved form of mourning for the third Imam of Shiites. "Shabih Khany" (another type of dramatic art in Iran) flourished under the Safavids while Shiism was promoted. It reached its zenith during king Naser-e-Din when mourners erected 300 Tekieh (structures built particularly for mourning ceremonies) in specific locations.
Names of Taziye Roles
Reciting Taziye usually begins with "pre-reading of the main passion play" in which individuals are referred to with particular names:
Bany: Taziye initiator
Taziye Gardan, Moin Ol-Boka, Nazem Ol-Boka: Taziye Manager
Shabih Khan, Taziye Khan: Taziye actors
Amaleh-ye Taziye: Others who cooperate with actors and manager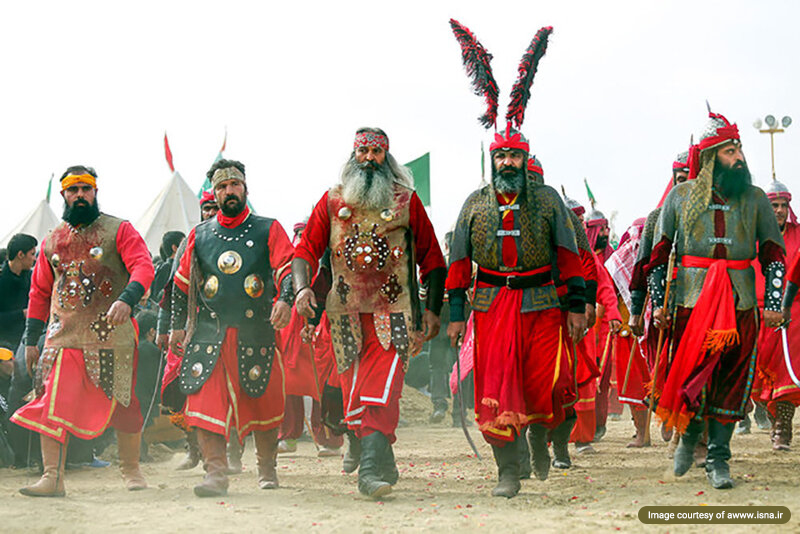 The actors of this traditional ceremony are of two groups known as "Olia Khan" and "Ashqia Khan". Olia Khan refers to the group dressed in green or black, who play the roles of God's people and the devout. They speak elegantly and like preachers. Ashqia Khan refers to the group dressed in red. They don't speak eloquently. Even worse, they speak in a mocking way sometimes.
Symbols in This Dramatic Art
Signs and symbols are abundantly used in Taziye. Some of them are:
Water basin: Symbol of Euphrates River
Palanquin riding: Symbol of slavery
Straw hurling: Symbol of mourning
Palm branch: Symbol of the palm garden
White Dove: Symbol of receiving news
Ensign: Symbol of the flag of Imam Hossein's army
Green, red and black flags: Symbols of Ahl al-Bayt
Shroud wearing: Symbol of putting one's life on the line and reaching the time of death
Turning around a circle or oneself: Symbol of passing time and journey
A white horse without a rider: Symbol of Zol-Jenah, Imam Hossein's horse
Bloody cradle: Symbol of Ali Asghar's (6-months-old child of Imam Hossein) martyrdom
From the Caribbean to Indonesia
The inhabitants of the Trinidad in the Caribbean perform the ritual dramatic art of Taziye, this Iranian intangible cultural heritage, as a symbolic performance known as "Taja" or Hussie" derived from "Hossein". The most significant part of this symbolic ceremony is "Taboot (coffin) ritual". Taja or Taboot is made during Moharram month (mourning month in the Islamic calendar) and is thrown into the water to sink at the end of the play. Indonesians perform a similar ceremony, known as "Taboot".
The Location of the Dramatic Art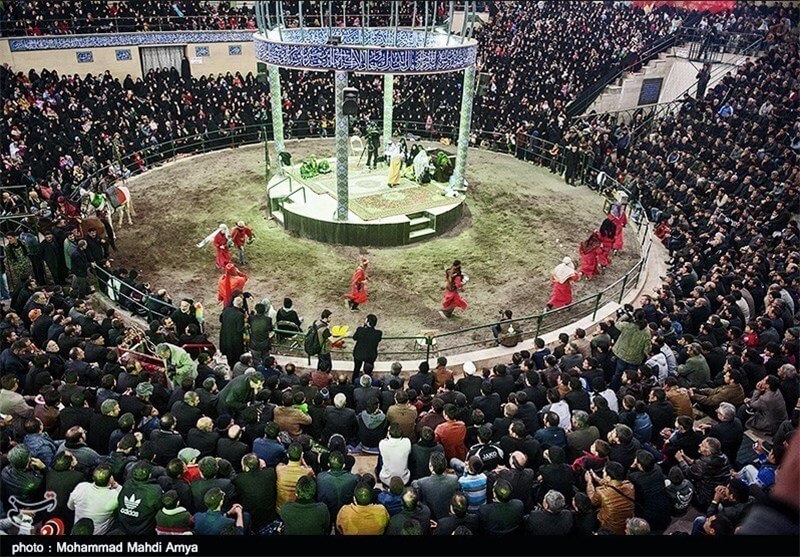 Under Naser-e-Din, the Qajar king, one of the most famous and glorious Tekieh buildings was built – "Tekieh-ye Dowlat". It was an imitation of England's "Opera House". At first, the goal was to build a theater hall, but it turned into a Tekieh because of some opposition.
Originally, this Iranian ritual was performed in the open spaces of caravansaries, bazaars, and private houses. Today, this intangible cultural heritage of Iranians is performed in roofed places like Hosseinieh and Tekieh buildings and sometimes at public spaces and streets during special occasions like Moharram mourning month.
Iranians perform Taziye ceremonies in most of the provinces of Iran like Tehran, Esfahan, Razavi Khorasan, Qazvin, Kerman, Yazd, Khuzestan, Fars, and the other provinces. Such geographical locations are the best spots where international travelers can see this ritual in action at particular times of the year.
For more articles on Iranian culture inscribed in UNESCO, go to: