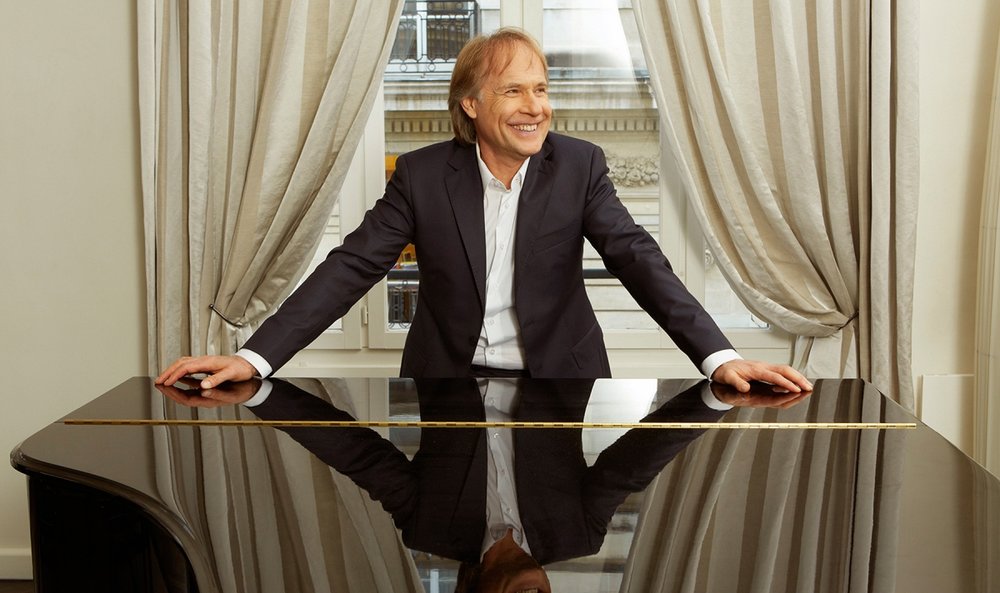 Richard Clayderman is a very well-known artist in Iran. He arrived in Iran yesterday, June 22nd, 2018, for a series of live concerts. His performances are going to be held in an Interior Ministry's Grand Hall, downtown Tehran.
Richard Clayderman's Concert Tickets Sold out Quickly
People buy his concerts' tickets online and offline. The first few days are quickly sold out and the other days are being booked quite fast. His works aren't unknown to Iranians. From the time when cassettes were around until CDs came to the market and later Internet websites for following his works, many Iranians have been his fans.
In general, the majority of Iranians listen to pop, traditional, classical Iranian, etc types of music. His genre of music has got its own fans, although not in the majority in Iran too. However, due to the beauty of his piano pieces, even fans of other types of music appreciate his works a lot.
He's mentioned that he'd perform "Ey Iran" anthem, an all-time nationalistic piece based on a composition by Iranian musician Ruhollah Khaleqi. This relates very much to the feelings of a large number of Iranians.
According to local media, Iranian Istgah Orchestra by conductor Mehdi Noruzi will accompany him in his performances.
Richard Clayderman's Views on Iran
When he was asked about his views about performing live in Iran, he's answered:
"I would like to say that I am so happy to visit your great and beautiful country for the first time … It was my wish for over 20 years to perform for you and finally this wish will come true."
Somewhere else in his comments, he's added,
"I have traveled to all over the world with my music for about 40 years and my major goal is to represent happiness, beauty, and beautiful feelings especially peace and love. This is all I want to give in your country."
His noble ideas are certainly welcomed by most of Iranians who are peace lovers and appreciate to connect in arts to the rest of the world artists.