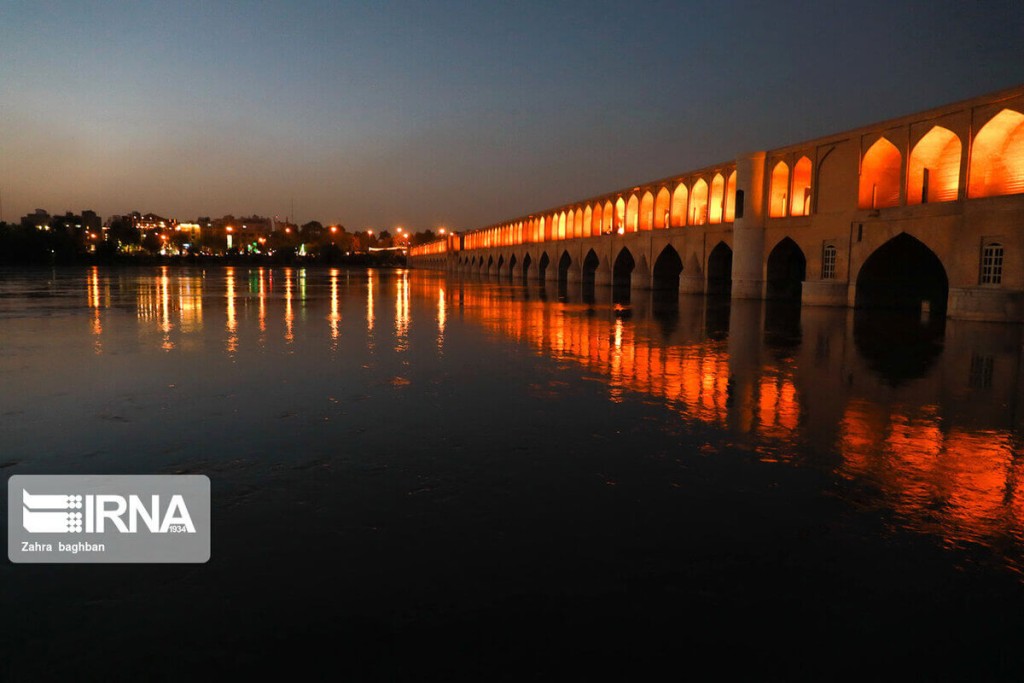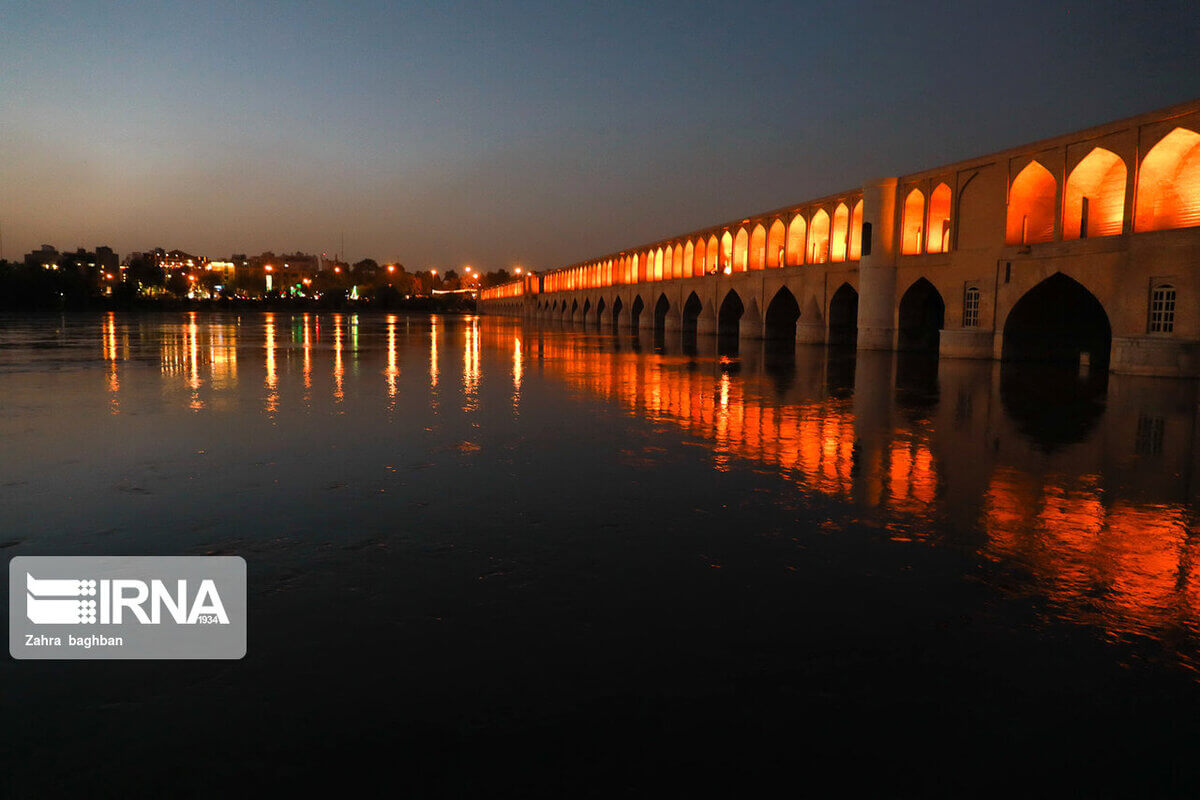 When you visit Esfehan, then you will consider it the most charming and attractive city in Iran. It seems that there's something in the air that makes the city so likable. As it's got some of the highlights of a trip to Iran, the absolute majority of tour operators plan the itineraries in a way that Esfehan is the last stop before getting back to the capital city, Tehran.
Visit Esfehan and Its Zayandeh Rud
As the name explains it, the reproductive river gives life to the farms all along with it for 400 km, creates a perfect living conditions for people, etc. There are parks on both banks of the river for kilometers and this lets the people from Isfahan and the environs spend some time relaxing in the shade of the trees, strolling with friends and family and revitalizing themselves and enjoying their time.
This river has been redirected in form of narrow streams of water snaking through residential areas and irrigating trees on both sides of it thus creating shady neighborhoods and stunning ambiance. Some of the royal gardens of Safavids (16th to 18th centuries) were irrigated this way.
Visit Esfehan to Explore Its City Planning
A lot can be said about the city planning in this beautiful city, but I suffice to what can be seen immediately. First of all, it's green. You see several fully-shaded streets with pleasant sidewalks for pedestrians. There are some major boulevards like Chahar Bagh that split the city into eastern and western halves. There's such a broad shaded space in the middle of the street that city hall has placed benches for the people to sit down and relax.
Like I've mentioned before, there are parks all along the river on both Northern and Southern banks. You can go jogging, walking, etc for hours. You can go on a picnic like the majority of Iranians do. You can hire a boat and go paddling. There are fabulous bridges with traditional tea houses attached to them where you can sip your tea while enjoying the sound of water and watching the life going on around you.
There is also a good highway system that helps you make your inner-city trips shorter at the outskirt of the city. A lot of overpasses and underpasses have been constructed to help you visit Esfehan more conveniently.
The way the city hall is working, like in most of the cities in Iran, the streets and alleys are all very clean. The street sweepers are working around the clock and people care very much about the cleanliness and attractiveness of their cities.
Historical Monuments of Esfehan
Needless to say, when you visit Isfahan at the end of your tour to Iran, you leave the ultimate beauty of Islamic architecture to be seen during the last days of your stay in this country. Iranian architecture of each historical era has got its own charm, but when it comes to the structural techniques, tile glazing, and decorating skills, there are no other old monuments in Iran that could match the buildings in Esfehan.
The famous Naqsh-e-Jahan Square (Emam Khomeini Square) is the heart of the historical city. The early 17th century square with its monuments and set of shops all around it has created a unique setting you won't see anywhere else in Iran. The royal mosques, palace, and the famous Qeysarieh bazaar have all contributed to making this place an unforgettable one.
There are other mosques like the old Friday mosque of Esfehan that are astonishing and worth visiting. There are other palaces like Chehel Sotun and Hasht Behesht that couldn't be ignored while you're in Esfehan. The old bridges and the arches on which the bridges are built together with their illumination at night are the attractions you cannot simply cross out of your list.
Handicrafts of Esfehan and Its Artists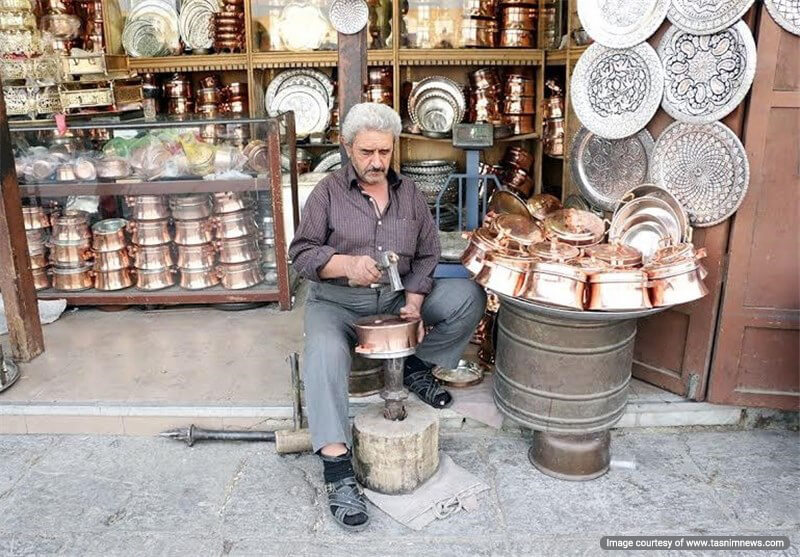 There are several workshops and art galleries where you can see the actual artists and craftsmen who are creating beautiful works of art. Out of approximately 150 different handicrafts produced in Iran, almost half of them are made in this city. Great collections of artistic works, carpets, miniature paintings, etc make Esfehan the city to do the shopping during your stay in Iran.
The globally recognized Iranian miniaturists who are working in their galleries in Esfehan are open to welcoming travelers in their shops. These people are keeping this Iranian art alive by following the traditional styles of centuries of miniature painting in Iran.
Armenian Quarter of Jolfa
When you visit Esfehan on the southern bank of the river, where the community of Armenians has settled since the 17th century, the time of Shah Abbas the first, Jolfa is the quarter worth visiting for both its fascinating churches as well as culture. There are lots of good coffee shops here that you can enjoy spending time in and having something to drink. Coffee is part of Armenians' culture. So, if you want some good ones in some interesting ambiance, Jolfa is the place.
People
Last but not least is the hospitable local people, who are so proud of their city and happy to welcome foreign travelers. Even among Iranians, this is an attractive destination, and every Noruz, Iranian New Year,  as well as summer holidays, there are millions of Iranians who visit Isfahan and explore its beauty. So, the local people have got a reason to feel proud of their legacy.
Esfehan, because of what you've read so far, is the place where people have been exposed to tourists very much. Tourism has brought business and employment to the city. The local people are happy to see tourists and are helpful to them.
In general, if there's a reason why some travelers come back to visit Iran again and again, it's the people who are kind, generous and welcoming. You have to see it for yourselves to enjoy it.
You can also check out our top tour packages of Iran!