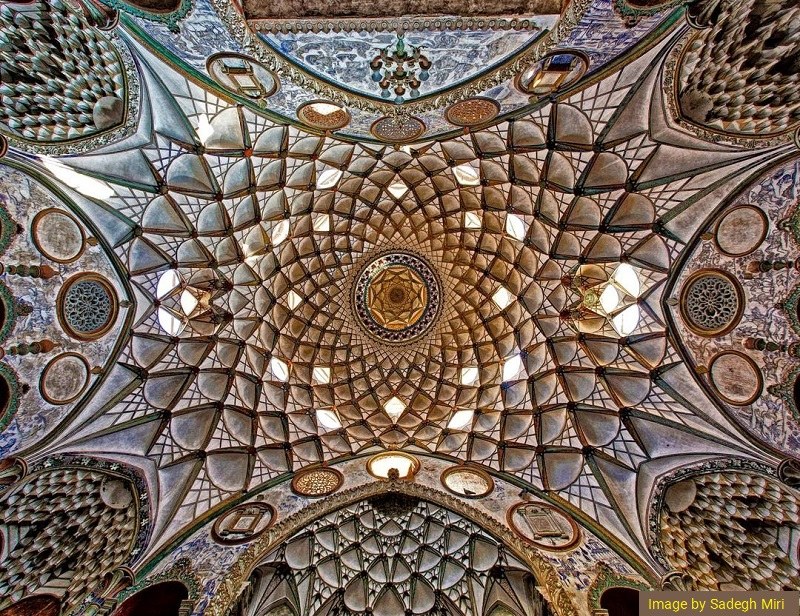 The best city in Iran to visit is:
Tehran if you love to go to museums and galleries,
Shiraz if you prefer to explore Persian literature,
Esfahan if you like to see the dazzling world of Islamic architecture,
Yazd if you love desert cities' mysteries,
Mashhad if you travel for pilgrimage,
Qeshm if you are a fan of natural attractions,
Rasht if you are a food lover,
Hamedan if you enjoy checking out potteries,
Sanandaj if you are a mysticism explorer,
Tabriz if you like a city with Middle Eastern bazaars,
Ahvaz, if you like to scrutinize ancient Iran,
Kashan if you like to relax in a city with traditional houses,
Kerman if you look for high mountains and hot deserts,
Gorgan if you want to see mountains, forests, deserts, sea, … in one place,
Chabahar if you look for a city with coastline wonders,
Semirom if you love to see Zagros mountains and high lands,
Tabas if you long for an oasis to calm you down,
Ardabil if you like to tour beautiful landscapes,
Jiroft if you look for unknown ancient lands,
Meymand if you want to sleep in ancient houses,
and so on!
No, Really, Where's the Best City in Iran to Visit?
It's not easy to answer this question. As you've seen in the list above, there are so many fantastic places in Iran that one cannot make up his/her mind easily. You need to know what it is you are looking for.
You can find historical sites almost everywhere in Iran. It's possible to see the fascinating landscape of different shapes here and there. You can find deserts, mountains, forests, etc.
To some, the best city in Iran to visit is where they have had a touching heart-to-heart interaction. Tell me where it doesn't! You may have such experience anywhere in Iran as people love to see world travelers come to their places and interact with them.
Just have a cup of tea with them and have a memorable conversation. Local people like to show you to their city, town or village. They are proud of what they have. Also, they are very hospitable and this is part of their identity. It's not for the sake of selling something to you.
Therefore, it is actually up to you. You should decide what you want to see and experience in our country and then ask a local tour consultant to plan an Iran tour package for you or customize one.
Combination May Do Best for You!
A combination of culture and nature where people could be met and hang out with is the answer. The best city in Iran to visit is a place where
people welcome you with a big smile on their faces (it could be anywhere in Iran),
several historical monuments and relics can be visited,
local food, rituals, customs, skills, etc can be found,
the mountains, plains, valleys, deserts, lakes, etc are laid in the landscape,
etc.
Don't worry, it's not hard to find such a place in Iran. In fact, it's easy to go to one of the major cities of Iran and start exploring its environs. To make the best of your Iran tourism time, which is a large country with long distances, the best will be to rely on your tour operator, ask them what you want and study before you travel.
The best city in Iran to visit is where you can find what you love in abundance and in a short time. I'm sure you will find it easily!