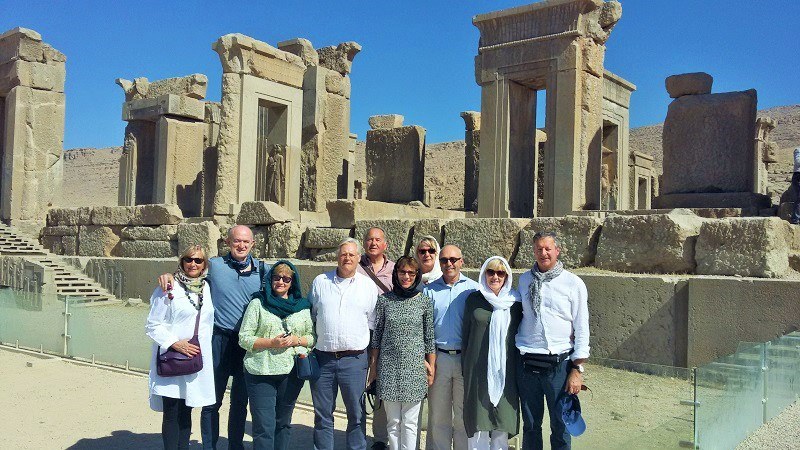 Everyone will respond the best time to visit Iran is from March to early May and from mid-September to early November. However, I will respond at any time you like! How come? It's up to what you would like to see and do in Iran. This is a country with various climates in different parts of it. So, you may visit any time you like.
The Best Time to Visit for General Travelers
Most of the international travelers who visit Iran, plan for the time duration mentioned above. They feel comfortable with the weather and temperature during early Spring and early Fall. They also love to see Tehran, Shiraz, Esfahan, Yazd, and similar destinations in central Iran.
As the temperature is favorable during this time, you will love to make a trip to Iran. If you can leave your work for a journey of one or two weeks, like many other travelers, you will be able to travel to central Iran and have the fun and pleasure of visiting many amazing places.
If you are looking for ancient Persian monuments as well as Islamic architecture in addition to exploring some desert architecture and lifestyle, you can visit Iran during early Spring and early Fall.
The Best Time to Visit Iran for Particular Travelers
Who are particular travelers? Well, those who cannot travel during March-May or September-November. They will have to visit Iran during Summer or Winter. There's no problem with this journey time if you know where to go. Some may think it's too hot or too cold, but it's not true about all areas of Iran.
Additionally, there are some people who have only some particular time of the year to travel a particular distance and fly to this part of the world. Therefore, they visit Iran during Summer and Winter. They will definitely be able to have a great time if they know where to go and have to plan for it.
If you check out the Geography of Iran, you will find out that climatically, the south of Iran is closer to the equator line. So, it is warmer than other areas. Obviously, it's not as cold as central or north Iran during the Winter. You may find February a very good time to visit this area of Iran. Why?
Because the temperature isn't very low in Khuzestan and other southern provinces. It will be mild and moderate. It's not so cold to feel you need to wear a jacket in the sunlight. It's not so warm you rush to the air-conditioned buildings or vehicles. You would just love to get out and breathe, explore, and enjoy your time.
What would you think if I tell you mid-Summer time is the best time to visit Iran? Don't be surprised! There is even some snow on some mountaintops of Iran even during the Summer. If you go to the northwest of Iran during the Summer, there are fantastic ancient monuments, exquisite museums, and fabulous scenery to enjoy visiting.
Times & Places to Avoid because of Temperature
It isn't recommended to visit the south of Iran in the mid-Summer time. We wouldn't recommend visiting Iran's northwest or northeast during mid-Winter time either. The temperature will be extremely hot or cold in these places for most people.
There's another important point to remember. It goes without saying that wise people don't visit deserts in Summer. You may want to know how hot will it be? Generally, it's above 45 degrees Celcius in the sunlight. Some may want to know how hot it would be in the shade! Well, I'm sorry there's no shade there!
Depending on the year of visit, sometimes it reaches easily above 60 degrees Celcius in the middle of the Summer in Lut Desert. It has the hottest spot on the planet in it. So, keep away from it. Summer isn't the best time to visit Iran deserts. If you want to know the top 10 hottest places in the world and find Iranian locations among them, check it out at the Independent Website!
If you would like to know how cold it may get in Iran, I must say very much! If you happen to visit Ardebil in Winter, generally, it goes down some 10s of degrees below zero. I remember some years ago, it went down to -35 degrees Celcius the same day when Moscow was -35! So, you better keep away from Ardebil, northwest of Iran, during Winter. You can visit the south of Iran during this time instead.
So, When Is the Appropriate Time?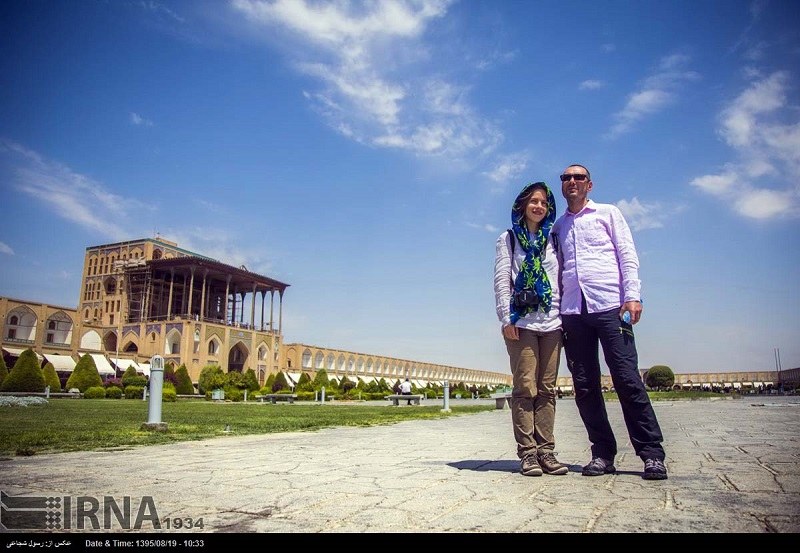 Well said! I like the adjective "appropriate". The answer is: Whenever it's appropriate for you!
I've explained to you how people choose their time and place of a visit to Iran. Accordingly, I would advise you to check out your possible time of travel and ask a local tour consultant about where to go and what to see. Certainly, there are very interesting Iran tour packages to pick from!
Iran has got plenty to offer. It's up to you to decide when is the best time to start your Iran tourism experience.
You can also check out some of the top tour packages of Iran here!