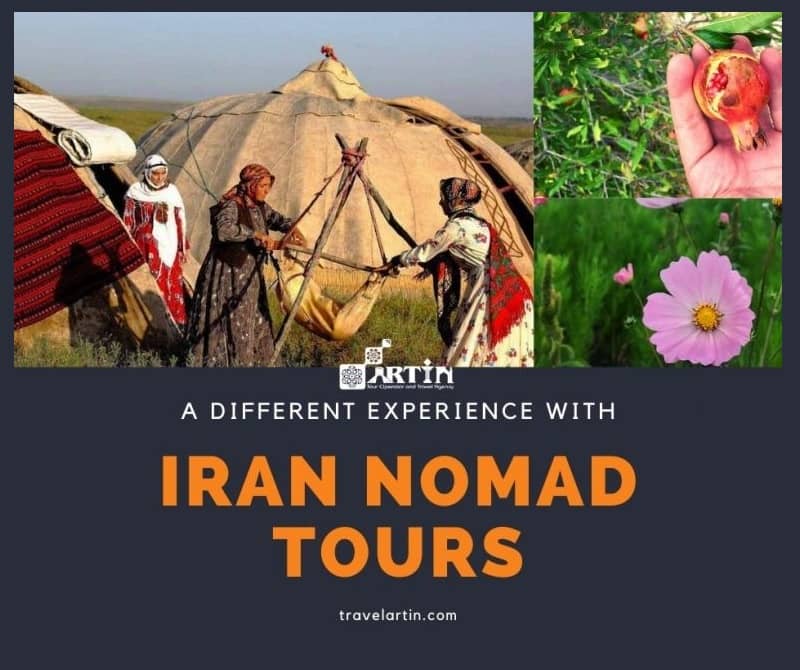 Despite having a diverse range of traditional, active, ecological, and recreational attractions, Iran remains a relatively mysterious destination for many people. Still, many tourists like to travel to Iran for this country's very mysterious nature and hidden treasures!
This is, of course, one of the reasons Iran travel has drawn a lot of fascination from travelers looking for uncharted touristy areas and undiscovered attractions in recent years. Certainly, not the only reason, however. There are many other interesting points one can spend ages and ages exploring in Iran, and still not have enough.
Visit Persia's Historical Attractions in Iran Tours
Thanks to the country's more than 7000-year historical background, Iran's visitors can tour a large selection of historical landmarks in only one Iran tour. What's more, is that 22 of Iran's 24 UNESCO world heritage sites are spectacular attractions that have been included on this list because of their cultural value.
A cultural Iran tour will allow you to visit historic Persian landmarks such as the ruins of King Darius' palace. Persepolis and the Zoroastrian "Towers of Silence" in Yazd, all are remains of the Persian Empire's grandeur and legacy.
Shiraz, Yazd, Isfahan, Kashan, and Tabriz are 4 Iran cities, most famous for their cultural attractions and the flock of tourists that flood them every year. You can explore the historical sites of Iran which also shine brightest in these beautiful cities. Historical bathhouses like that of Sultan Amir Ahmad, or the famous Fin bathhouse in Kashan are two historical Persian sites that make it worth every tourist's while to travel to Iran.
Why not have a cup of chai at Shiraz city's excellent atmospheric teahouse, where you may sit on a cushioned bench and socialize with locals? Or perhaps, see Hasht Behesht palace, a majestic and lovely garden-palace in Isfahan city? Surely, one of many Iran tours will have your favorite Persian tourist attractions packed together. Also, don't forget that you can always have your own Iran tour tailor-made and handed to you on a silver platter!
Explore the Natural Beauties of Persia through Iran Travel
Another reason why you should put Iran travel on your to-do list this coming summer is the country's inherent beauty. Of course, Iran is vastly renowned for its numerous cultural attractions and historical tourist spots. However, Iran's natural beauty is in a league of its own.
While the country is often thought of as a huge desert country, it is home to a variety of natural wonders. The country's terrain is as diverse as its cultural diversity, with lush green forests, pristine waterfalls, ageless canyons, and gorgeous hot springs.
Travel to Iran and explore the beauty of Iran's nature by visiting Caspian Hyrcanian forests, one of the lushest montane forests on earth. Or perhaps, Maharloo pink lake would be your favorite to see on your Iran travel, for its rosy hue and dreamy atmosphere. Some tourists have even claimed to love the hottest spot on earth the most: The Lut desert!
Visa Policy of Iranian Ministry of Foreign Affairs
The good news for those who want to travel to Iran is that now, it's easier than ever! In fact, the Iranian ministry of foreign affairs now grants Iran visas on paper to set travelers' and tourists' minds at ease about the US government's travel restrictions. Tourists who want to travel to Iran feel much more comfortable, as the passengers' passports will not be stamped after their journey to Iran either.
This visa policy for Iran was implemented in the year 2019 and since then, numerous travelers from all over the world have gotten their Iran visa and booked and traveled to Iran. But of course, not all travelers need to get a visa to enter Iran.
There are countries whose passport holders can travel to Iran without obtaining a visa (visa-free), while others can receive a visa on arrival with ease. However, several nationalities can't do either of those and they must acquire their Iran visa before their planes land in the country.
Not only you can easily find out if you are eligible for an Iran visa on arrival or a visa-free visit to Iran, but you can get your visa in the shortest time if you apply through an accredited local travel agency. All you need to do is fill in an Iran visa application form, and let us handle the rest.