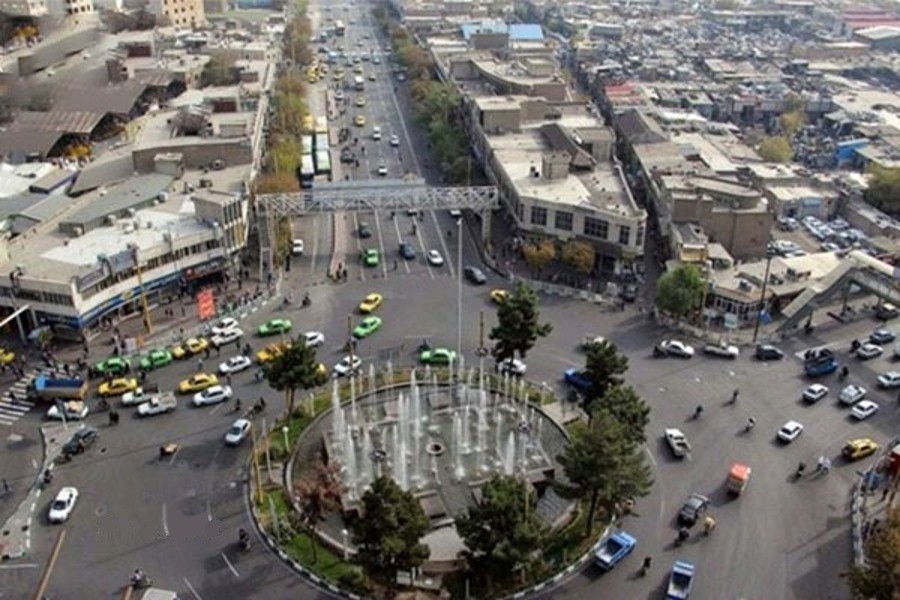 According to "Destination Iran" and following the "Baba Omdeh" website, Tehran's Shush market is a great place to explore and go shopping. You may find the items you need and while looking around, you may visit fabulous attractions.
Maybe shopping for men is only from a financial point of view, but women also look at shopping as a form of tourism. In general, shopping or visiting colorful and diverse shop windows is like a journey of several hours that can affect our mood. If you want to have a short trip to one of the most attractive markets in Iran, join us in this short travelogue to the Shush market. We plan to board the train of words and visit Tehran's Shush market and see what exactly is going on there.
Why Shush Market?
One of the best markets in Tehran where you can go to buy marbles, kitchen trinkets, or crystal dishes is Tehran's Shush Bazaar. One of the things that have made Shush market attractive and lovely for many women and even men is the existence of shops that can be seen in this market.
The number of shops and stores in this market is so large that if you want to visit all of them, you will need at least a few days. If you go to the Shush market on weekends, you can see many interesting and tasty things in the stalls of the vendors who are in this market.
Another thing that makes this market seem attractive and lovely to many people is its oldness. Most people have a strange interest in old and nostalgic spaces. Usually, old places and spaces can make us feel good.
It is impossible to go to Shush market and not buy at least one chinaware or crystal set and take it home with you. On the whole, it's a pity to go all the way to Shush area and come back empty-handed at the end!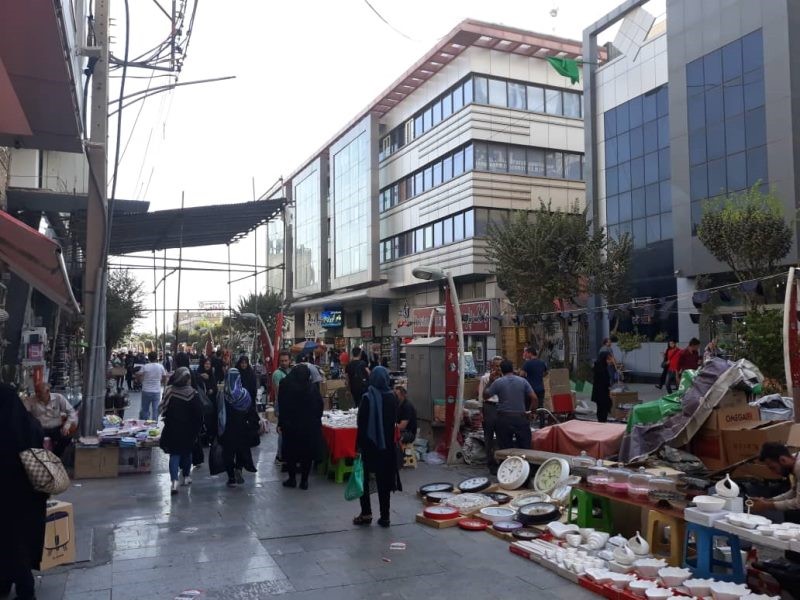 Where is the Shush Market?
If, after all the things we have said about Tehran's Shush Bazaar, you are tempted to go there at least once and find out how this market works, we recommend you go to the south of Tehran. This market is located all along Shush Street.
Indeed, if you want to go to Shush Bazaar in your own car, be sure to pay attention to the restricted traffic zone. This market is within the scope of the traffic plan and the police may fine you for not complying with it. If you want to go to this market on the days of the traffic plan, take public transportation.
Working Hours of Shops and Arcades in Shush
The working hours of the shops and arcades have not been set precisely, but they are mainly active on Saturdays to Wednesdays from 9 am to 7 pm, and on Thursdays, they are active until 3 pm.
Peddlers are also allowed to sell their products from 15:00 onwards.
Did you know that there are many tourist attractions near Shush Bazaar?
If after shopping at Shush bazaar, you decide to take a tour in the same area, it is good to visit the ancient and old places below: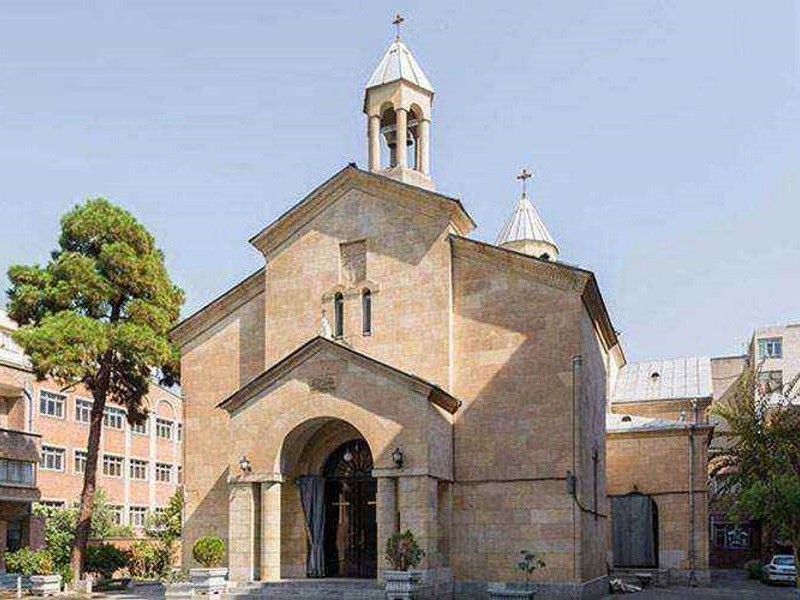 1- Saint Thaddeus and Bartolomeu's Church
One of the most beautiful and attractive places that you can see near Tehran's Shush market is the church of Thaddeus and Bartolomeu. This church is located in the center of the city. You do not need to pay an entrance fee to visit it. You can visit this church every day from 10 am to 7 pm. It takes about an hour to visit all parts of this religious place.
This church is located in Tehran, Molavi Street, Mousavi Street, and Jarchibashi Alley. It is good to know that this church has remained since the time of Shah Abbas I and was built by Armenians.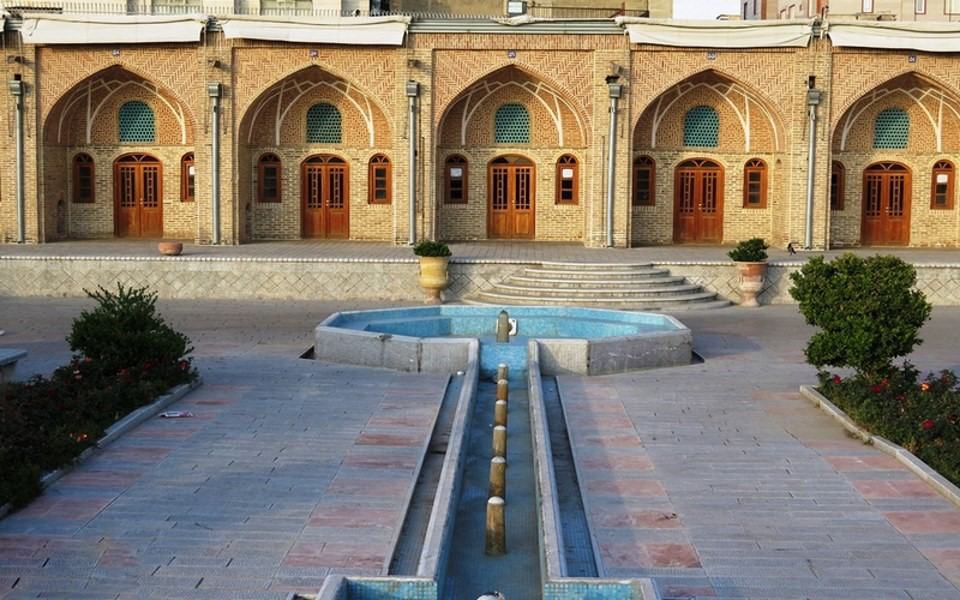 2- Khanat Caravanserai
Another beautiful and tourist attraction located near Tehran's Shush Bazaar is Khanat Caravanserai. This caravanserai is located on Maulavi Street, Sahib Jam Street, and was built during the time of Naser-al Din Shah in 1261.
One of the things that have made this caravanserai seem praiseworthy in the eyes of many viewers is the beautiful brickwork that can be seen in it. At the entrance of this caravanserai, the first thing that attracts your attention is a vestibule that was used as a stable in the past. Inside the courtyard of this place, 54 cells have been built, all of which are arranged in a circle. You can visit this caravanserai from 6 am to 8 pm.
3- Tomb at the Grave of Agha
Among other places of interest in Tehran's Shush bazaar is Agha's tomb. This mausoleum is located at Molavi intersection, at the end of Mustafa Khomeini Street, and has an area of about 30 thousand square meters. This place is the tomb of Mirza Abu al-Qasim, the Imam Jomeh (leader of prayer) during the reign of Fath Ali Shah, Muhammad Shah and Naser-al Din Shah Qajar. It is not considered a holy place for pilgrimage.
This monument is a family mausoleum. The door of this building has been closed to the public for years. Due to the popularity of Mirza Abul Qasim with the Qajar kings, they ordered to build a beautiful mausoleum on top of this person's burial place after his death.
How to Go to the Shush Market?
Now that we have understood where the Shush market is located and what tourist attractions can be visited around it, it is worth mentioning some points about the access routes to this place. Shush market is located in the 15th district of Tehran and you can reach it from the following routes:
One of the routes that you can take to get to the Shush market is the Baath highway. When you reach this highway, take the exit towards Fadaeian Islam Street and continue until Saboonian Street.
The next route that you can use to get to Tehran's Shush market is Ghafari Street toward Bokharai Street. When you reach the end of Zarei, move toward Saboonian Street.
In the third route, you should also go to Qiyam Shamshiri Boulevard. When you reach Shush Square, enter Saboonian Street.
Access to this market is possible in different ways. You can go to Shush by any of the following methods:
If you want to go to Shush Bazaar by subway, there are several ways ahead of you. One of these ways is to take the metro from Kahrizak to Shush. When you arrive at Shush station, get off the subway and take a taxi to Shush market. Another way you can get to Sush area is to take the Azadegan ringway to Ghaem metro line. Get off the subway at the railway station and then go to Shush market.
BRT buses can also take you to this market from any part of the city.
Taxis are also a good option for those who don't have a car or don't like to use their car on busy days.
Source: https://babaomdeh.com