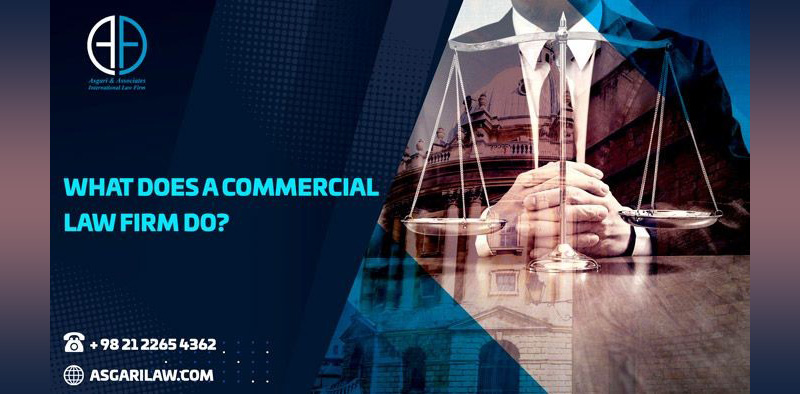 According to "Destination Iran" and following "Asgari Law" firm, any business that operates domestically or internationally needs the consultation and services of a commercial law firm. To learn about such services and different types of commercial laws, read the following.
A frequent question raised by the international traders and commercial entities is how a commercial law firm in Iran can assist us in running our business activities as smoothly as possible. To answer this fundamental question of the nature of commercial law firms, first, you need to think about the two aspects it covers, namely, commerce and law. Knowing the significance of their services, you then realize how an Iranian commercial law firm can be of great use to you in many different ways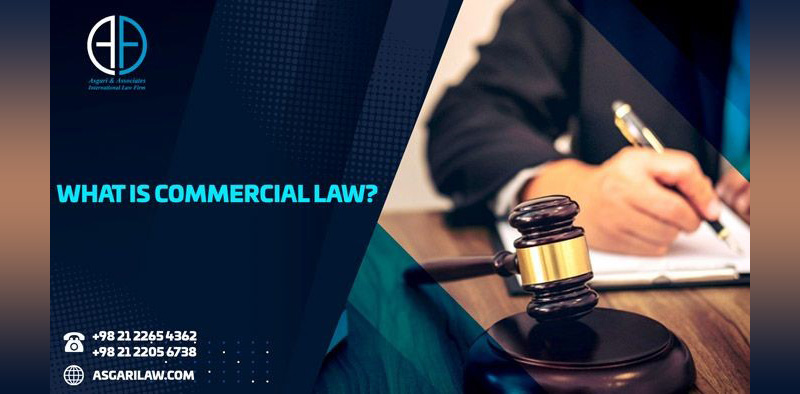 What is Commercial Law?
Commerce is the transaction process that makes goods and services available to us. You engage in a commercial activity whenever you buy or sell a service or product. Even advertising itself is a commercial "service" for which one party pays and another gets paid.
On the other hand, the law is the set of conditions and directions that we humans have developed to manage our social behavior. Law is what tells us what the appropriate, acceptable way of conduct is under different circumstances and what penalties await those who misbehave.
Thus, commercial law is a set of conditions and directions that shows those involved in business transactions the proper way of doing their business, i.e., providing goods and services and their obligations or penalties under certain circumstances.
Further, a commercial law firm is a company that specializes in this very subject matter. Commercial Lawyers are pretty familiar with commerce and business and its governing rules and regulations. They are willing to advise you on how to do things so you can either solve the legal problems you have encountered while doing business or, even better, avoid these problems in the first place.
Such problems may include tax and duties, import or export regulations, forming or termination of contracts, the frustration of contracts, claims of bankruptcy, public or personal liabilities, insurance claims, liabilities and policies, and so much more.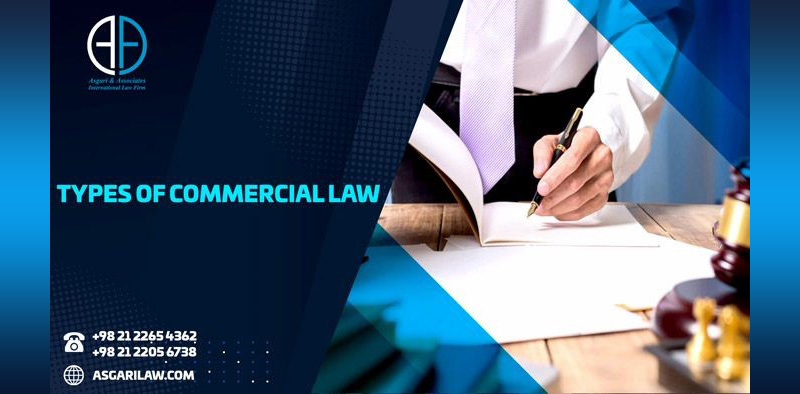 Types of Commercial Law
Commerce is a vast field of activity with various forms of conducting business transactions and many different skills and knowledge required. For this reason, in a relatively simple classification, commercial law can be broken into the following branches:
Corporate law
Property law
Contract law
Tax law
and Intellectual property law
You might already know about the above categories; However, let us concisely explain some of them for better clarification.
Corporate Law
When more than two persons form an organization in which they cooperate toward a business goal, that entity is legally known as a company or a corporation. Corporations are pretty diverse in kind, scope, and extent. Nevertheless, the corporate legal framework regulates corporations, such as how they are supposed to conduct their business transactions, the importance of their responsibilities and liabilities toward the general public, shareholders, and clients, and how they are penalized when they violate a particular requirement, etc.
Intellectual Property Law
"Intellectual property" refers to not necessarily physical and tangible ownership. If a car is a physical property or asset, then the designs and schematics for that car are the manufacturer's intellectual property. A book is a physical property, while its content is the author's intellectual property. Same as tangible, actual properties, laws govern intellectual property rights for natural and legal persons (think of copyright laws as an example).
Contract law
A contract is an agreement that binds two or more persons or organizations to do/not do certain things as provided in the document. However, in each nation or jurisdiction, there are specific clauses you can or cannot write in a contract (otherwise, it may be legally invalid or non-binding even if signed by all parties). Moreover, when one of the contract parties fails to uphold their obligations, what happens next is determined mainly by contract law. Contract laws also differ between nations and jurisdictions like intellectual property laws or corporate laws.
So, What Does a Commercial Law Firm Do?
Now that we know more about commercial law and its following extent, we realize how a firm may specialize in this matter. During or after forming a partnership or contract, you may have questions and concerns about its contents and obligations to yourself or the other party. When you engage in imports or exports, you need to be familiar with the imports/exports laws of the origin, route, and destination jurisdictions, e.g., illegal items, tolls, duties and taxes, international laws governing the shipping and trading of products, etc.
When it is time to pay your businesses' taxes, you may need advice about filling out the tax report forms or what kind of tax liabilities you may incur due to recent activities. Commerce being an extensive field, it is hard to define a limit for the services a commercial law firm can provide for you and your business.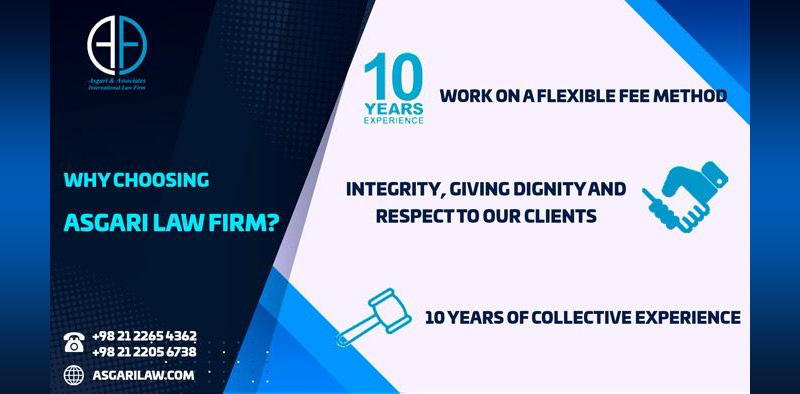 Conclusion
To summarize, whether you are only a client or a provider of goods and services (as the manufacturer or supplier), you will significantly benefit from the advice and solutions a commercial law firm can provide. Suppose you intend to do business with partners from Iran or within Iranian jurisdiction or are already engaged in this business relationship.
In that case, an Iranian law firm can help you with the commercial aspects of the matter and other concerns and recommendations related to general laws and norms of behavior in meetings or when dealing with legal or administrative authorities. When working between different cultures, especially in east-west relationships, misunderstandings and misinterpretations occur too quickly. They occasionally may be severe enough to ruin the best of marketing opportunities, business plans, and feasibility studies. Such issues are another matter a good commercial advisor can assist you with.
Asgari Law is a commercial and business law firm in Iran. We help family-owned businesses, start-ups, emerging companies, and multinational corporations and understand the importance of commercial advice to your business. Therefore, our lawyers provide strategic advice relevant to our client's business plans and always consider the commercial implications of every transaction. We always deliver advice with a commercial edge tailored appropriately to your requirements.
Contact us today by using our contact form or by [email protected] / +98 21 2265 4362. Our e-commerce lawyers in Iran look forward to responding to your questions.