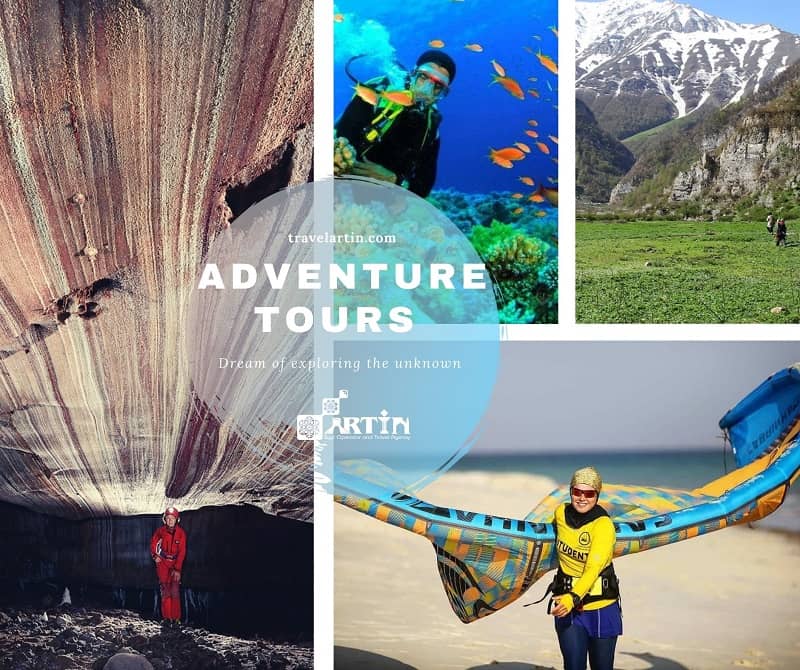 Iran's popularity as a tourist destination is no mystery to anyone. Of course, this popularity is not as vast as its depth, but it says a lot about Iran tourism that most people who visit this country come back for a second and third visit.
The greatest of everything is frequently found in the most unexpected places. Whether you're looking for the best Iran tours of the greatest destinations to visit in 2022 or not, you'll most likely discover the answer to your question in the most unexpected locations. Iran's unknown routes, hidden secrets, and unsolved mysteries have all contributed to the growing popularity of Iran tourism in the world.
Best Iran Tours
Iran is a thriving nation with beautiful scenery and diverse culture, and that's why so hard to choose the best Iran tours! Take cheerful and unique events found exclusively within Persia's boundaries, such as the Yalda night party. Or perhaps Persian impactful cultural traditions, such as the Nowruz event!
Traveling has more value than simply taking a vacation because it is the best method to experience the authentic culture of people whom you have never met and may not ever meet again. This makes the Persian traditions and customs a great part of the country's identity.
Iran tourism is greatly influenced by these national traditions, the ones tourists can't seem to stop talking about after experiencing. Each region of Iran offers something to astonish onlookers, and a local tradition to make the region stand out. This exceptionality is only revealed after tourists pack their bags and embark on a journey to Iran with one of the best Iran tours.
The dreamy Iran tour is only a couple of steps away from you, and it may surprise you to learn that Australian travelers are among the biggest enthusiasts of these tours. In fact, Australian passport holders who want to get a taste of Iran tourism can travel to this country with the least amount of trouble. But first, the most important thing Australians must plan for before traveling to Iran is Iran Visa.
Iran Visa Australia
the process of acquiring Iran visa for Australians can be overwhelming, and you may or may not have questions regarding acquiring your Iran visa as an Australian citizen. Questions like:
"How long would it take for my Iran visa grant notice to arrive?"
" What is the cost of an Iranian visa for an Australian citizen?"
"Is it possible for Australians to obtain an Iran visa during the COVID outbreak?"
You can of course find sufficient answers for all your questions, but the first step in getting to touch the authentic side of Iran tourism is learning HOW you can get your visa.
Australian citizens can obtain their Iran visas in 3 different ways. Australian passport holders can always get their Iran visa from the Iranian embassy in Canberra, but the easiest way for them is to get an Iran visa on arrival. Australian passport holders are among those who don't have to get their Iran visa in advance and can easily obtain their visa at the airport.
To save time and skip all the paperwork you can apply for your Iran visa through an accredited travel agency and get your visa in less than 72 hours. Still, it would do you well to learn the basic principles of getting an Iran visa on arrival (VOA).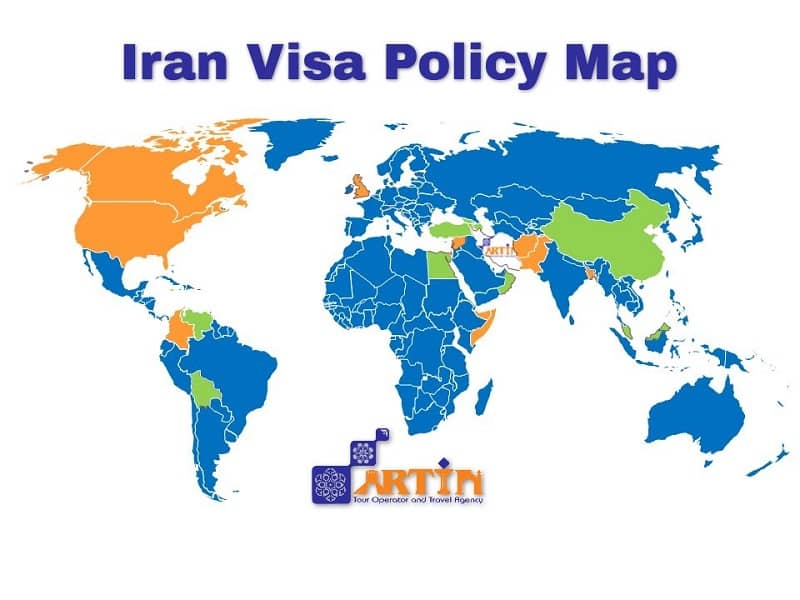 Iran Visa on Arrival
Getting an Iran visa on arrival (Iran VOA) is one of the most straightforward ways of obtaining a visa and traveling to Iran. Citizens of qualifying countries, like Australia, can apply for an Iran visa on arrival at one of the country's international airports.
They can also get their visa at an Iran embassy or consulate general in their preferred state. Iran visa on arrival prices vary by nationality and visa type. Depending on how you apply for your Iran VOA, you may be required to supply additional papers, too.
Citizens of most countries can obtain an Iran visa on arrival without issue, and get a taste of Iran tourism at their own pace. You can reach the officials who normally stand outside the passport checking stations in the queue of entry into Iran's territory. You'll be questioned about your nationality and whether or not you already have a visa or not. In the case of VOA, you must fill out an application form, which you are advised to find and fill online for your convenience.
The matter of visa is one of much complexity on the surface but, really, it's much simpler than it seems. The perfect trip to Iran is only a few steps away from you! Not only you can get your visa without hardships and tour Iran in your own style, but you can also do this with prices much more convenient compared to other destinations.