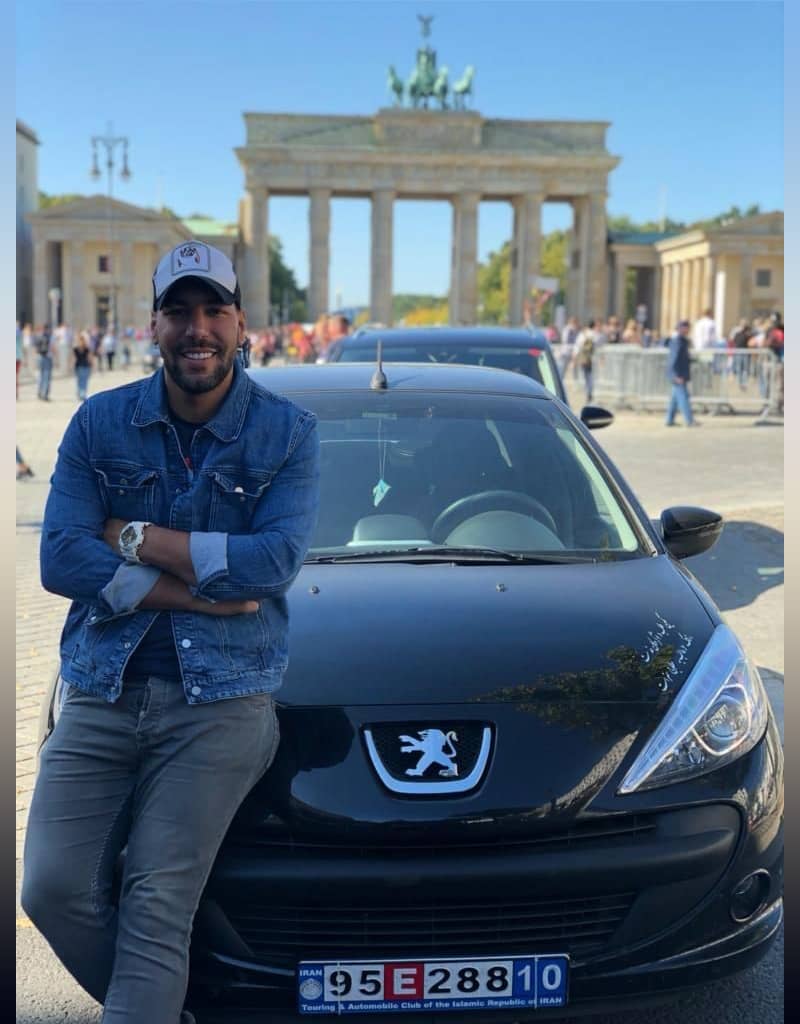 According to "Destination Iran" and following the "Bentrips" website, Benyamin Rezaei, a young Iranian world traveler has set a remarkable record among Iranian travel fans. He has published his experiences too. Read more about him below:
From ancient times to the present, travel has been an important part of human life, business trips, pilgrimages, recreation, etc., trips rooted in human dynamism and movement, and sometimes lead to the elimination of his curiosity.
Discovering an unknown world and getting to know people from different lands is one of the reasons that many tourists travel the way. Let's get to know Benyamin Rezaei, a tourist from Iran whose travels are readable and audible, and then we intend to talk more about this travel blogger.
Who is Benyamin Rezaei?
Benyamin Rezaei, known in the virtual world as Benyamin Marco, world traveler, and travel writer and documentary maker, was born in Karaj, Alborz, on 7th July 1984. He studied tourism in university and traveled a lot with his knowledge and interest.
Benyamin has traveled to more than 60 countries on four continents and published what he saw in the form of travelogues and several books. The young tourist's work includes books such as Yedoneh Vali Mardaneh, Tehran to Vancouver, Eighty Days around Europe, Migration to Istanbul, and his last book eight years around the world.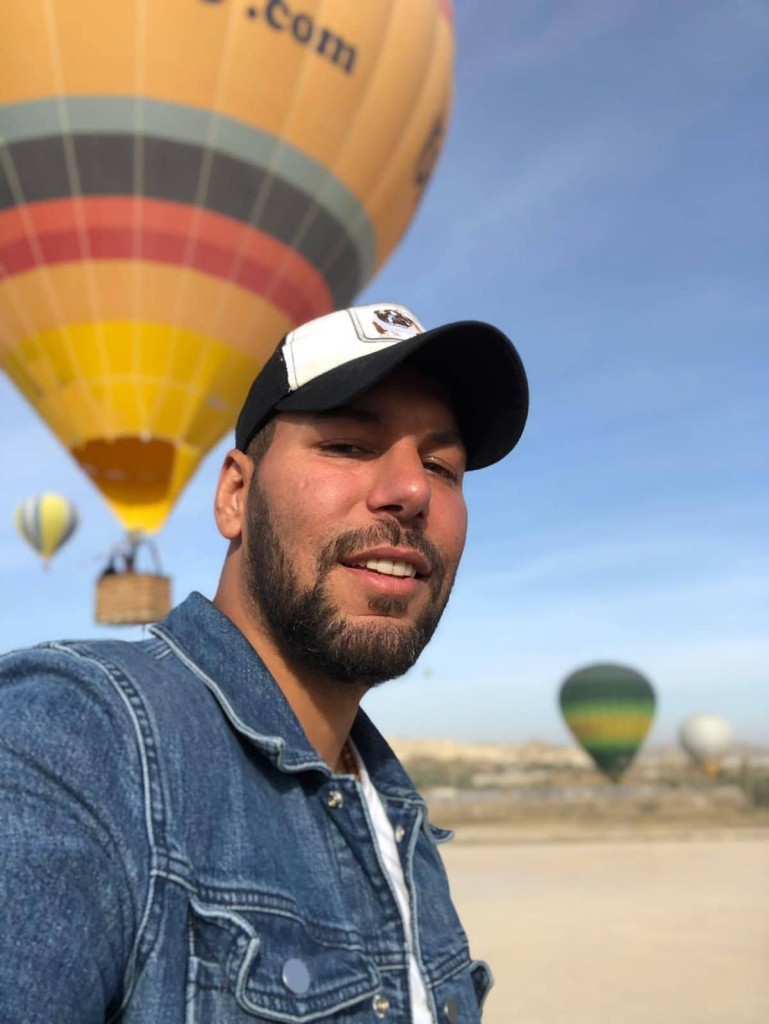 After moving to Turkey as a young man, Benyamin spent about four years in different cities of the country as a tour guide, and since 2010, he has traveled to destinations from Asia such as China, Malaysia, Azerbaijan, India, Cyprus, Dubai, and Georgia.
From 2013 to 2017, he traveled to some European countries, such as France, Paris, Germany Frankfurt, Holland Amsterdam, Greece Thessaloniki. In 2017, Benjamin's trips to Africa, including Kenya, Nairobi, Tanzania, Uganda, and Zanzibar, went ahead. After that, he traveled to cities such as Vancouver, Toronto, Whistler, Montreal, Canada. What makes Benyamin Rezaei's travels different was his recent trip around Europe in his private car, which we will say in more detail.
Travel around Europe with Peugeot 207
As a rule, traveling overland, especially in a private car, will be accompanied by problems that simply cannot be ignored, but this type of trip, which in English literature is called slow tourism, comes with benefits and sweets.
In 2019, Benyamin embarked on a Europe round itinerary with the Peugeot 207. He traveled the European route from Tehran to Turkey and then Greece, from where he took a ferry to Italy. Benjamin Marco's journey route is as follows:
Tehran to Ankara-Istanbul, Greece (Alexander Police, Thessaloniki), Italy (Bari, Rome, Napoli, Florence, Venice), Austria (Ginsburg), Liechtenstein (Fados), Germany (Munich), Switzerland (Zurich, Bern, Geneva), France (Annecy, Monaco, Marseille, Montpelier, Spain (Barcelona, Granada, Valencia, Malaga, Sevilla), Joins Gibraltar set a record, Orange (Lisbon), Re Spain (Madrid, Pamplona), France (Bordeaux, Paris), Luxembourg (Luxembourg,), Belgium (Brussels), Netherlands (Amsterdam, Leiden, The Hague), Germany (Hamburg, Berlin), Czech Republic (Prague), Austria (Vienna), Slovenia (Bratislava, Hungary (Budapest), Serbia (Belgrade), Bulgaria (Sofia, Stara, Zagora), Turkey (Chanak Calais, Konya, Cappadocia, Van), finally arrived in Iran in October after 110 days of adventurous travel.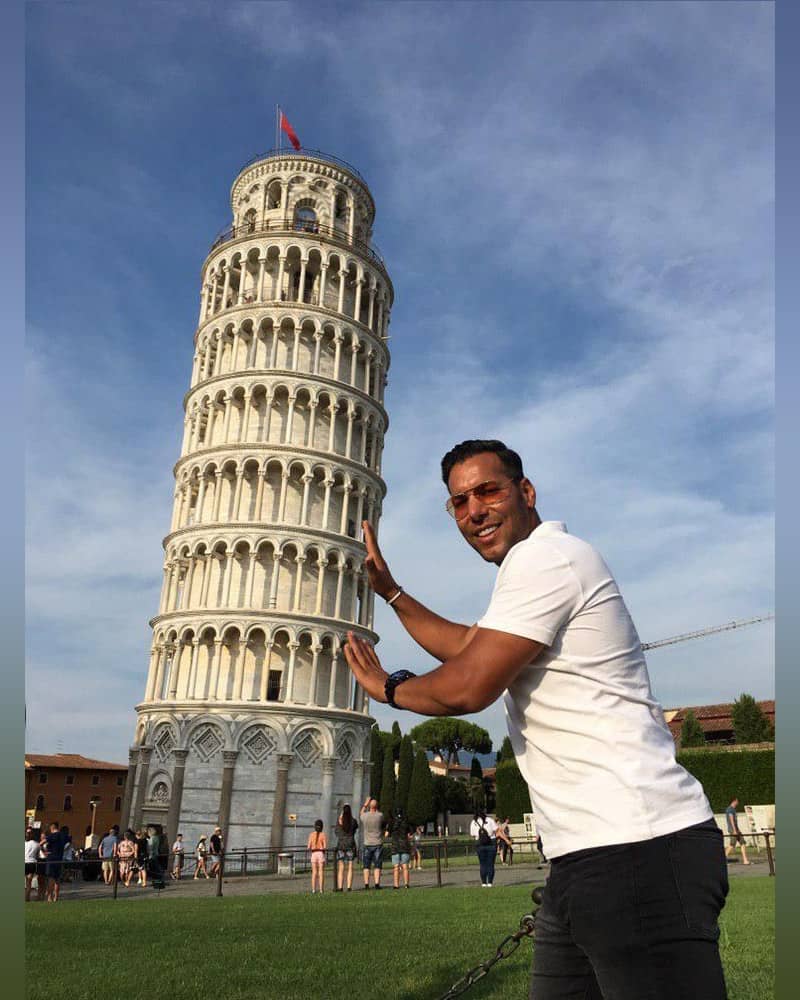 Travel experiences around Europe
Benyamin Rezaei shared his Instagram experiences from the very beginning of his trip and added to his travel fans day by day. Bittersweet events, all of which shaped a different experience. By reaching Gibraltar, Benjamin was able to set the record for travel to the farthest reaches of Europe, in an Iranian-made car in his own name, and in a video, he said, "Don't tell me what your car is, tell me how far you went in your car!"
And that became a positive flow for travel boys who are interested in traveling in a private car. His fascinating experiences were visiting the Benz factory and making documentaries of the famous brand.
It may be interesting to you that Benyamin wrote a piece of a poem of Rumi, an Iranian poet, on his car because of his passion and respect for him. When he returned from Europe and reached his tomb, he said in a report, "It is a great pleasure to go around Europe with Rumi's poetry and come to the tomb of this poet at the end of the journey to pay homage to the tomb of this poet!"
Benyamin experienced a bitter incident in Barcelona. Some Barcelona thieves broke his car glass and stole his personal belongings, such as phones, cameras, and other things. Also, the police fined him €200 for carrying the car to the parking lot.
In addition to all these tragedies, the Iranian tourist became involved in issues to find the Peugeot 207 glass, all of which went hand in hand so that he would have an unpleasant experience of the city.
Last Word:
As noted at the beginning of the text, people experience different journeys based on their taste, personality type, cultural geography, financial issues, and dozens of other subjects, which can have a special reason for it.
Adventurers like Benjamin Marco, one day decide to fulfill their dream and travel in their own vehicles like other great tourists from Iran and the world. Travel, especially land and quiet trips, may be associated with more problems than a planned tour trip, but tourists and tourists who choose these types of trips are more prepared to face sudden problems.
These people usually believe that travel strengthens their morale in life, especially problems, and passing through every city and country and getting to know different cultures eliminates their curiosity. Of course, it should be noted that every tourist learns a lot to travel by studying and observing the experiences of others, which minimizes unforeseen issues.
Read his books, follow him on virtual networks, personal sites, travel blogs, and buy these experiences at a small cost. To get more acquainted with this promising tourist, enter the following link: bentrips.com