World Tourism Services
Boston's Top Attractions: Exploring the City's Rich Heritage, Exceptional Cuisine, and Never-Ending Fascination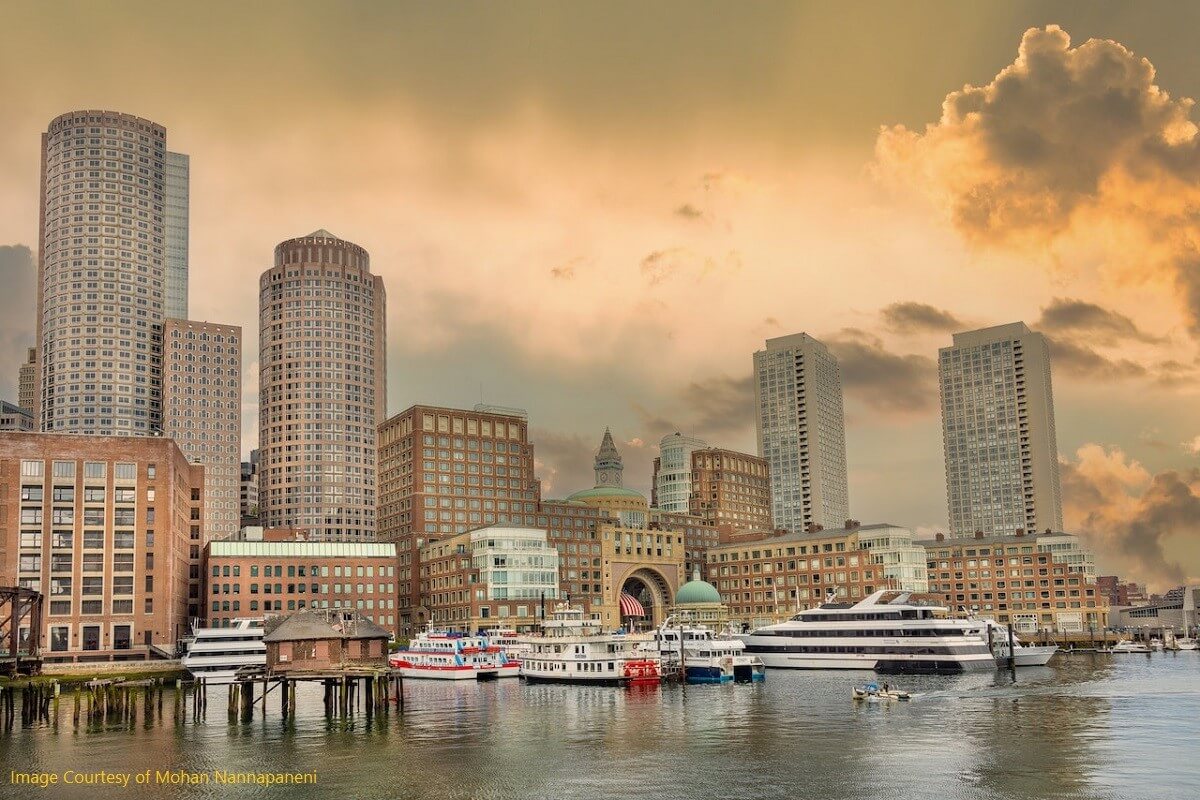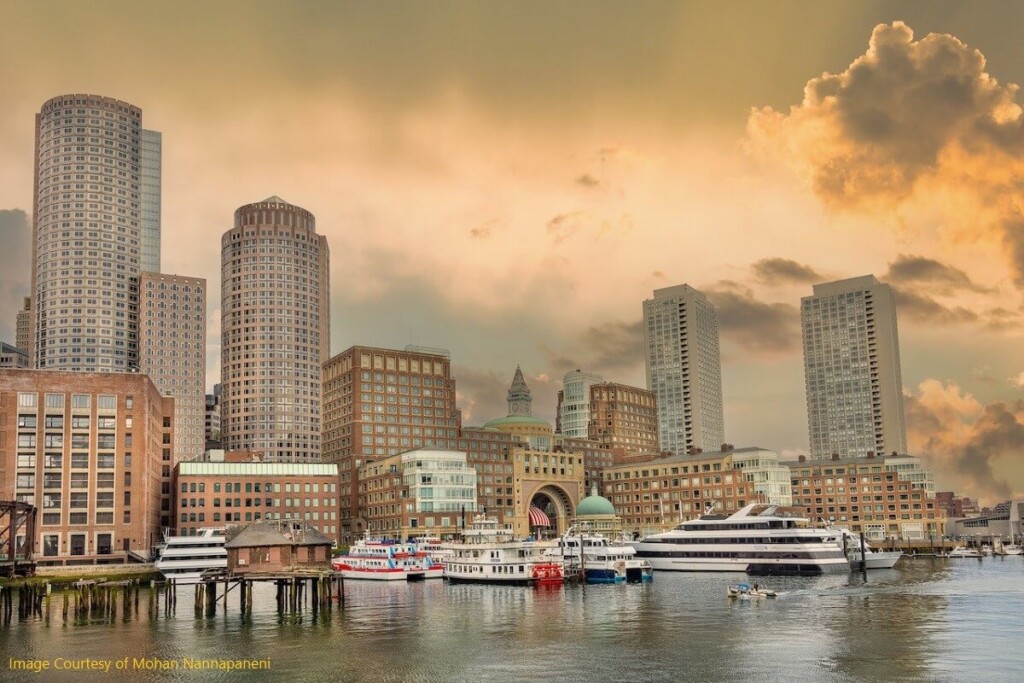 On a visit to Boston, you will be overwhelmed by the variety of historical and natural attractions this city offers. According to "Destination Iran", the "Sonesta" website has offered some very helpful information on top things to see and do in Boston.
Introduction
There's no denying that Boston holds a distinctive allure for travelers from far and wide. Whether you're captivated by the city's storied past or its illustrious seafood cuisine, there's always something new to discover in this timeless and endlessly fascinating destination.
Step right into the mesmerizing tapestry of Boston's cobblestone streets, red brick buildings, and stunning harbor vistas. Join us on a journey through the most enchanting experiences "Beantown" has to offer.
A Historic Walk: Following Boston's Freedom Trail
Trace the footsteps of Boston's revolutionary heroes as you stroll along The Freedom Trail, a route that lures over 4 million visitors each year. This 2.5-mile-long expedition typically begins at Boston Common and culminates at the towering Bunker Hill Monument.
Along the way, adventurers are presented with 16 unaltered sites, such as Faneuil Hall, the Boston Massacre Site, the Old North Church, and the Paul Revere House. As you meander through the heart of the city, you will witness a fascinating medley of old-world charm interspersed with contemporary gems – quaint local markets, and delectable Italian-American eateries.
Fenway Park: Where the Heart of Boston Beats
Few experiences capture the quintessence of Boston quite like a trip to Fenway Park. Nestled in the heart of Boston lie the hallowed grounds of the proud Boston Red Sox.
This iconic ballpark is a lasting tribute to America's beloved pastime, having stood the test of time as the oldest of its kind in the country. While the game is in full swing, take a moment to appreciate the historic appeal of Fenway Park's original manually operated scoreboard and wooden grandstand seats dating back to 1912.
As you tune in to the electrifying atmosphere and the chants, you'll quickly understand why even those new to sports can't help but fall in love with "The Fens".
Unveiling Masterpieces: A Visit to Boston's Museum of Fine Arts
Did you know that a rare masterpiece from the dawn of civilization is hiding right here in Boston? The Museum of Fine Arts houses the magnificent ancient Egyptian statue of Pharaoh Menkaura and his Queen – a captivating work of art that dates back over 4,000 years.
This priceless artifact is just one of the many marvels awaiting discovery at this venerable institution, which has been shaping the art world since 1870. Art connoisseurs will be enthralled by the famed Art of the Americas wing showcasing a treasure trove of masterworks from indigenous cultures and contemporary artists like Edward Hopper.
Moreover, the museum features an impressive collection of Asian art, alongside extraordinary works by some of the most influential artists in history, including Monet, Renoir, Manet, and Rembrandt.
Boston Common: Where History Meets Nature
No trip to Boston would be truly complete without a visit to Boston Common, the oldest public park in the country and an essential component of the city's scenic landscape.
Exuding serenity with its lush, verdant lawns that stretch as far as the eye can see, it beckons tourists and locals alike. Whether you're seeking to revel in its rich history or lose yourself in nature's embrace away from the hustle and bustle, Boston Common is an enchanting oasis that caters to all desires. And the best part? It's a pet-friendly haven, so you can bring your furry friends along for the adventure.
When traveling to Boston with your four-legged pal, be sure to check out these Boston pet-friendly hotels for a comfortable and enjoyable stay.
New England Aquarium: An Underwater Wonderland
Picture yourself immersed in a sea of hypnotic jellyfish, gazing into the eyes of a menacing shark, or creating art alongside lovable Atlantic Harbor seals.
These are just a few of the unforgettable experiences waiting for you at the New England Aquarium, a world-class attraction for marine enthusiasts and families alike. Welcoming over a million visitors every year, the aquarium provides an immersive experience showcasing an array of different environments, from tide pools to reefs and rocky coastlines.
But wait, there's more – the aquarium's exclusive marine tours are an absolute must-see! Take a thrilling journey 30 miles east of Boston to Stellwagen Bank and witness the splendor of marine life in its natural habitat. Marvel at the majesty of whales, the playful nature of dolphins, and the grace of seabirds as they glide through crystal-clear waters.
Boston's Iconic Dishes: A Culinary Journey through the City's Rich Food Culture
Boston's food scene is a mosaic of tantalizing tastes that draws in foodies from all over the world. It seems as if each dish tells a unique story about the city's cultural heritage. For a true taste of Boston, start with a hearty serving of clam chowder. This beloved creamy and savory soup has been a staple of New England since colonial times.
Another sensory delight is the lobster roll, a buttery toasted bun filled with fresh, succulent lobster meat. If you're feeling daring, indulge in some perfectly fried clams or oysters, served with zesty tartar sauce on the side. And to conclude your culinary journey in style, don't forget to savor a slice of Boston's iconic cream pie, a true testament to the city's sweet side.
To fully appreciate Boston's diverse and dynamic food culture, make sure to visit some of the city's most celebrated and time-honored restaurants, like Union Oyster House, Neptune Oyster, and Parker's Restaurant.
Exploring Boston's Charm and Excitement Along the Magical Charles River
For those seeking a fresh and enchanting perspective of Boston, there is no better place to turn to than the magical Charles River. In the warmer seasons, the Charles brims with excitement, as kayaks, paddleboats, and sailboats glide gracefully along the water.
To get in on the action, you can rent your own watercraft or take advantage of the many guided tours and lessons available. The riverfront boasts serene green spaces like the Esplanade, inviting you to enjoy a sun-kissed picnic or lose yourself in one of the many summer concerts.
And for a quintessential Boston experience, don't miss the Head of the Charles, a thrilling two-day regatta held every October, where rowing teams from around the world compete on the picturesque Charles River.
Conclusion
Boston is a city that truly has it all, from fascinating history and vibrant culture to delectable cuisine and unending charm.
Whether you're retracing the steps of the American Revolution on the Freedom Trail, savoring the city's famous seafood, or catching a Red Sox game at Fenway Park, a visit to Boston spells an unforgettable adventure that caters to every type of traveler.