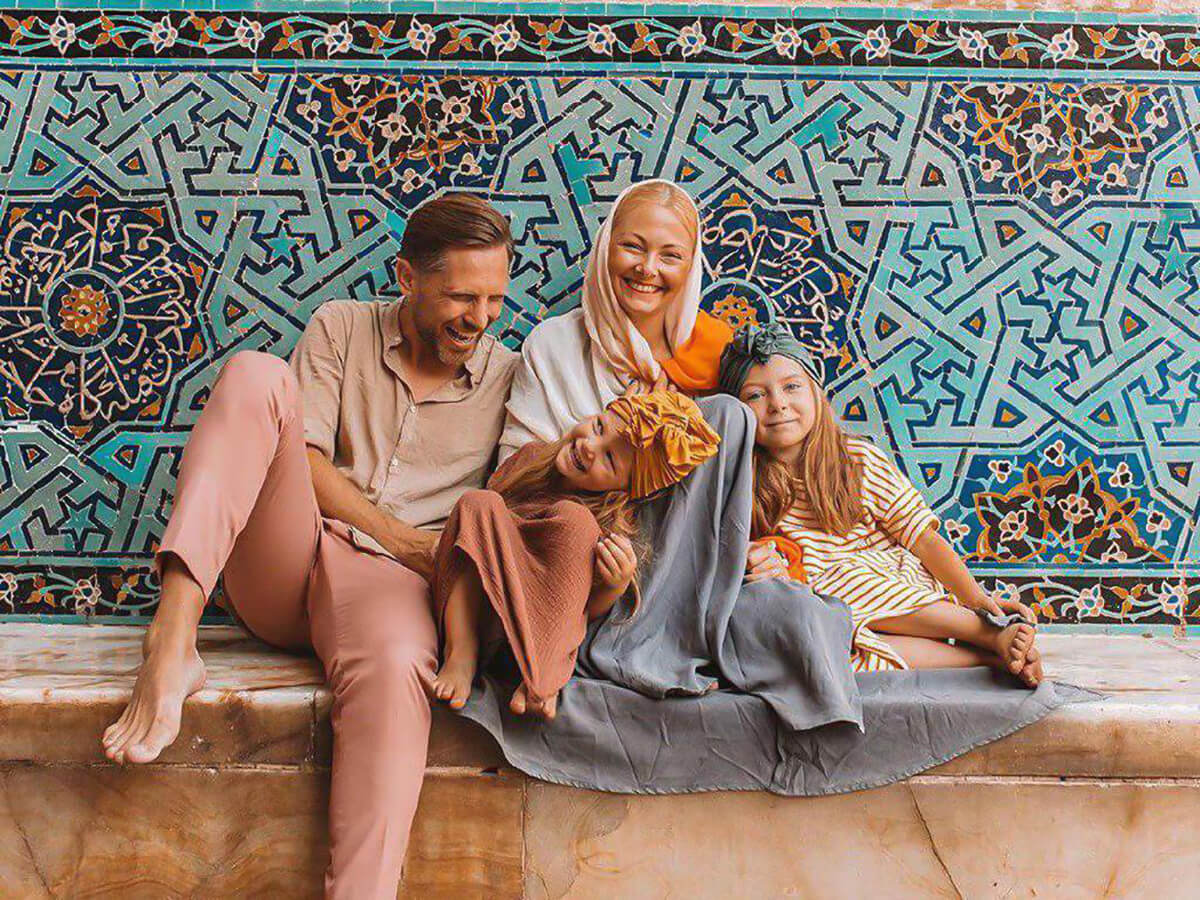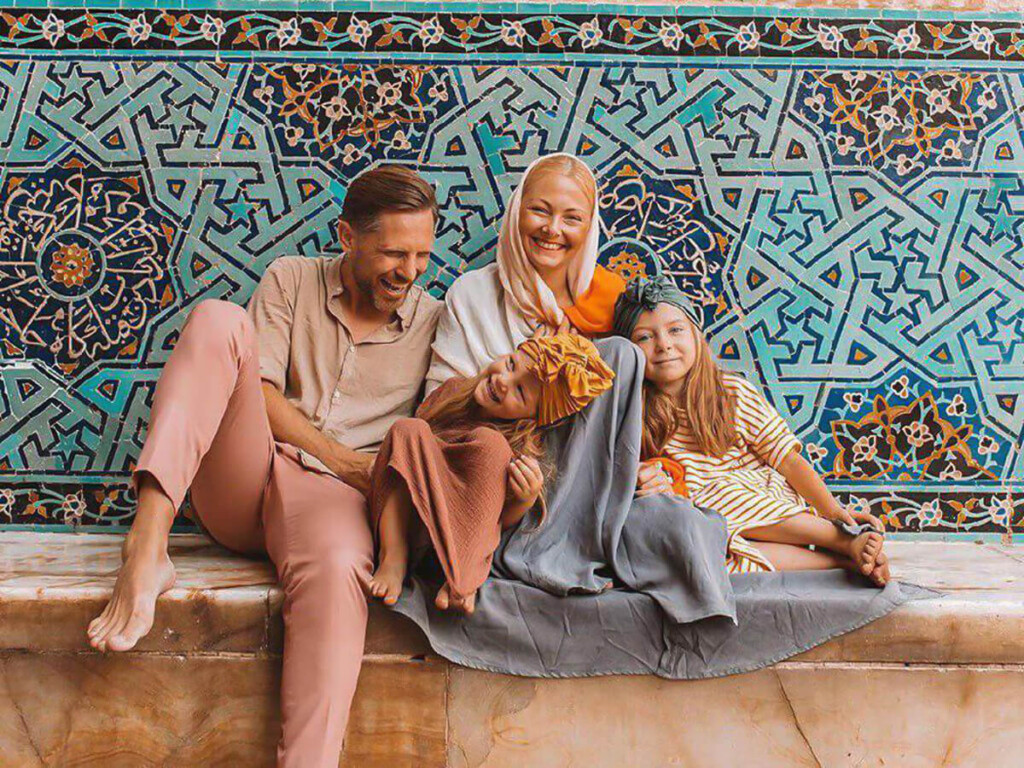 According to "Destination Iran" and following the TAP Persia website, Iranians have got a lot to offer to international travelers. You travel to Iran and the country overwhems you with lots of rich positive impression.
Some people believe that Iran is a poor country, deserted, with poor culture, and it is super dangerous, just as the news media suggests. However, with a simple search on Instagram or our beloved Google, you can see that Iran is full of surprises and everyone falls in love with it when they see it by themselves. Just take a few Iran tours and experience Iran in a whole different way.
When it comes to tours, many people are looking for pristine and beautiful places at affordable prices. Iran tours are in a wide range such as nomadic tours, nature tours, adventure tours, cultural tours, and other attractive tours. Click here for more information on different types of Iran tours in TAP Persia. Safe travel, unique experiences, and a lifetime of memories are our goal and the mission. In this article, we will explain why Iran can be a good travel choice.
Wild, Eye-Catching, and Unique Nature
Many people travel to Iran in order to see the historical places of Iran, but the unique nature of Iran is what makes you want to return to Iran again and again and again. Many consider Iran a desert country, however, you should know that Iran embraces blue seas, awe-standing deserts, lush lands you can't take your eyes off, and tall mountains, all at the same time.
There is hot sun, snow, and ice in Iran in all seasons. Even in one season, you can experience different weather in different locations in Iran. For instance, if you are traveling through Iran in winter, you can see snow in the beautiful Tabriz, rain in the capital Tehran, and warm sun in the breathtaking Hormoz island.
If you are in love with nature, trekking, and camping, make sure to book a nature Iran tour with a reliable tour guide who can show you the most pristine spots of the mesmerizing nature of Iran.
Iranians Hospitality – You Are not Going to Feel Like a Tourist
Ask every tourist who has traveled to Iran, "what did/do you like the most about Iran?", and I guarantee the answer would be "the people". Almost all Iranians consider travelers as their guests, and making the best memories for their visitors is of paramount importance to all of them.
People may invite you to their homes, or to a cafe. It may seem a little scary at first, but they unconditionally want you to be their guest with a small cup of tea to entertain you and speak with you more.
You Should know more about People and Iranian Culture
You quickly become friends with Iranians
Iranians are waiting for the opportunity to talk to you. They talk about everything. Sometimes they raise the most private issues of their lives in the most public places, such as the park, with the person sitting next to them. You will get used to this habit very soon. They are very friendly and you can be sure that you will find some good friends during your trip to Iran. Iranians love making new friends, especially when it comes to speaking English. Feel free to ask for their Instagram account if you'd like to stay in touch with your Iranian friends.
Iranians are Generous, Just Accept it!
They are very sincere in giving what they have. They may not have what they give you anymore, but they will gladly give it to you. What you will encounter is their bargaining over billing. They usually do not let you count. The more you go with the Iranians, the more you will be surprised by how generous they are.
Iran, the Paradise of Food Lovers – Foods Will Never Taste the Same
Eating in Iran is like going to a big party. There are no restrictions on flavors and recipes. Cooking in Iran is a tradition that is preserved in families. Iranians are amazing cooks and they all love food. That's why all the Iranian foods are so beautiful and super delicious.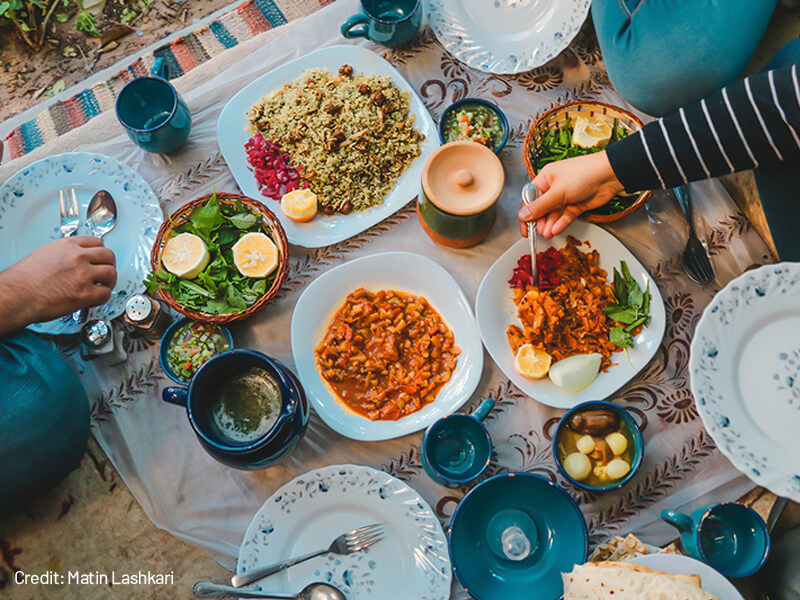 Food awaits you like a warm motherly embrace. If you are a vegan, do not worry. There is a world of new foods to try. You can see eggplant in most of the Iranian recipes but with a simple search, you can find vegan restaurants in almost every big city.
An Amazing Affordable Trip
With the money you have planned for a normal trip, you can travel to Iran luxuriously!
The devaluation of the Iranian Rial is not bad news for foreign tourists. Here you can get the best food in the best restaurants for about $10, book a 5-star hotel for about $100, and you can guess how much the rest of your expenses will be. You can literally have a first-class trip and try different Iran tour packages with TAP Persia to see what Iran really is like.
If you are not into luxury, or you are saving money, you can enjoy Iran even more. You can save a lot of money while traveling in Iran. You wouldn't need to spend a lot of money on food, the places you stay, or even the Iran tour prices, they are super convenient.
Walking in Ancient Times
Traditional and tourist cities of Iran still have old areas where people live. Thatched villages, bazaars, and narrow brick alleys make you feel like you have traveled back hundreds of years. One of these places is Abyaneh, an amazing village near Isfahan and Kashan, known for its red brick walls and its old ladies with colorful dresses selling sour snacks.
Another historical attraction that lures tourists from everywhere is Persepolis, the remains of the Achaemenid empire. Even though you get to see brick columns and stairs, the moment you step into Takht-e Jamshid in Shiraz, you will feel different, knowing the amazing history of Achaemenid.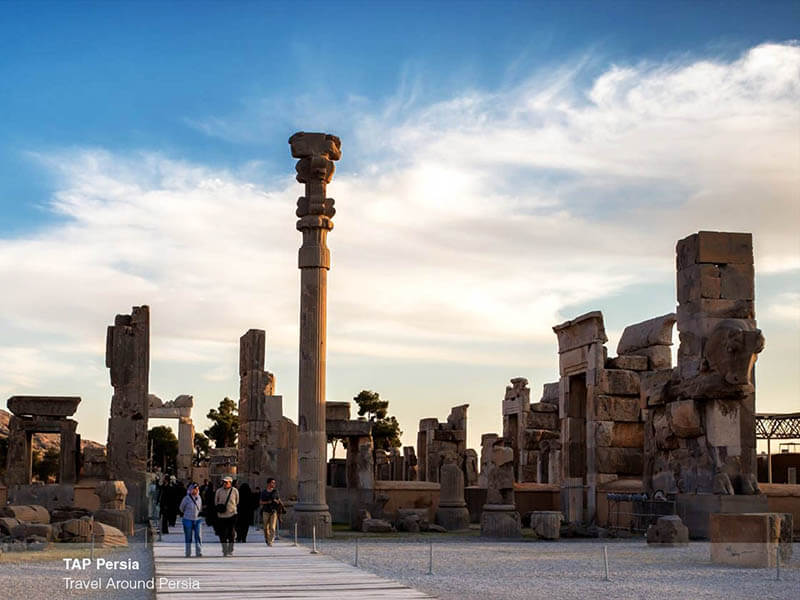 The Stunning Architecture of Iranian Buildings
The amazing architecture of Iranians is not hidden from anyone. High arches, turquoise domes, colorful tiles, and shining mirrors are things you will definitely remember from Iran. Iran has had an active architecture since 7,000 years ago. One of the greatest examples of this unique architecture is Isfahan. There are a lot of historical sites with remarkable architecture such as Ali Qapu Palace and Shah Mosque, both located in the Half of the World, the glorious Naqsh-e Jahan Square which is full of amazing architecture itself.
Iran is one of the Safest Places
You may think under the influence of the media that Iran is an insecure country, and super dangerous. Let us clarify this for you honestly; there are some security concerns near some of Iran's borders, but in general, Iran is safe and what you hear and see in the media is not the real picture of Iran. Like every other country in the world, just follow the rules and take the relevant warnings seriously. Iranian tourist cities are completely safe. Ask those who have come to Iran how safe Iran is.