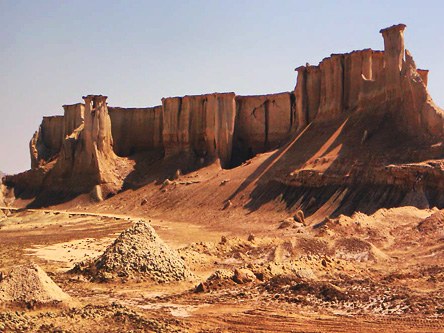 The Qeshm Island Tour is an extended tour to the Iranian island of Qeshm at the Persian Gulf and Strait of Hormoz. There you will spend some time exploring natural attractions and learn about the traditional and modern life of Iranians on this island. The Kish Island Tour is an exploration in the South of Iran and a unique opportunity to see a totally different aspect of life in our country.
People have been living here since antiquity. Ancient religions and cultures have left traces that indicated what they had believed in and how they had lived their lives.
Detailed Itinerary of Qeshm Island Tour
Here is the route of this tour:
Tehran, flight to Qeshm Island, and flight back to Tehran.
Day 01: Overnight in Qeshm.
Fly to Qeshm. Visit:
Portuguese Castle
Khourbas Caves
Naz Islands
Stars Valley
Borka Khalaf
Transfer to the hotel.
Day 02: Overnight in Qeshm.
Visit:
Chahkooh Canyon
Mangrove Forest
Laft Port (water reservoirs, wells, windcatchers, etc)
Crocodile Park
Transfer to the hotel.
Day 03: Overnight in Tehran.
Inside Qeshm Town, visit:
Transfer to the airport. Fly to Tehran.
Transfer to the hotel.
Other Tour Packages
The Qeshm Island Tour of Iran will take you to a large island in the Persian Gulf. This is going to be your extended tours of Iran if you have ordered an Iran tour package and want to explore our country more. Some people may be living in the close countries in the south of the Persian Gulf and Oman Sea and would like to spend some short time in Iran. This could be the main tour for them as well.
"Destination Iran" has planned other tour packages to other parts of Iran too. They could be to central Iran or extended tours to various corners of our country. You can choose your ideal tour from among them.
Therefore, it is highly recommended to take an extended tour like the Qeshm Island Tour to enrich your experience in Iran.
---
More about Iran Tours!