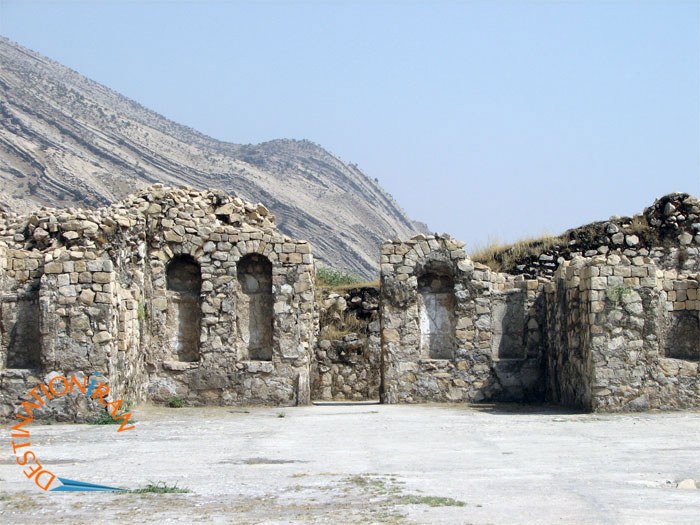 Fars is one of the most beautiful provinces in Iran, which has several monuments and tourist attractions. The province has several cities and villages which used to look different in ancient times. Sassanid archaeological landscape of Fars region in Iran are the tangible cultural heritage sites registered in UNESCO's list.
Throughout the history of Fars province, many powerful dynasties have ruled in central Iran including Elamites, Parthians, Achaemenids, Sassanids, etc and made it an important part of Iran's history. However, Achaemenids and Sassanids were the main rulers of this region. During the reign of these dynasties, many historic structures were built which are considered as the most impressive attractions in Iran now.
Sassanid Archaeological Landscape of Fars Region, 400-Year-Old Capitals
Archaeologists, researchers, and historians' studies have shown the extraordinary position of this region in the history of Iran. Fars province has countless status in culture and history and was used as the capital of the Sassanid Empire for around 400 years. Sassanids have constructed the most magnificent buildings in this region, and the global statistics have shown that most historical places are recorded in this region.
The Sassanid Empire is one of the most prominent periods of the history of Iran. During this period, Iranian civilization had reached its climax. The Sassanid Empire was simultaneous with the Byzantine Empire in Rome. Therefore, because of the interaction between these two civilizations, where the architecture and culture of both nations dating back to that era bear several similarities.
Sassanid Historical Cities: Bishapur, Firoozabad, Sarvestan
According to archaeological findings in Fars province, about 3,000 valuable relics date back to the period when the Sassanid archaeological landscape was taking shape. This indicates the presence of a powerful government ruling in this region.
The best-known relics in this region belong to the historical Sassanids cities of Bishapur, Firoozabad, and Sarvestan. About 30 historical rock reliefs, as well as several connecting roads found in modern Fars province, had been constructed during the Sassanid period.
Bishapur, Firoozabad, and Sarvestan, along with Darab and Fasa, have a common arterial road and are connected to each other by the roads made during the Sassanid period. Bishapur is 60 kilometers northwest of Firoozabad. Sarvestan is at the northeast of Firouzabad and the east of Fasa.
Bishapur, the Remnant of the Sassanid Archaeological Landscape of Fars region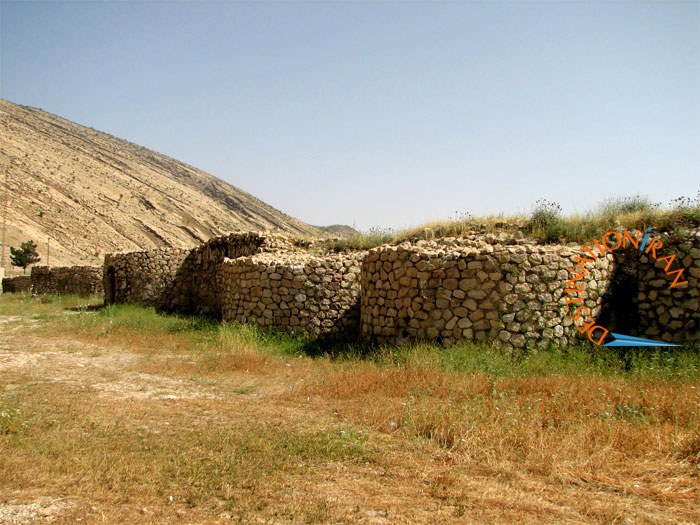 Bishapur, one of the most valuable historical cities remained from the Sassanid period, is now situated near Kazeroon in Fars province. Shapur I ordered to build the city in a region with a good climate. Iranians and Roman prisoners constructed the city together. As Roman art and architecture had inspired the architecture of Bishapur, one can see the similarities between the two nations' styles.
The most outstanding historical relics in Bishapur are Eyvan-e Mosaic, Temple of Anahita, Royal Palace, Ceremonial Hall, Old Persian bath, and Caravansery. Tang-e chogan reliefs and many other enthralling historical monuments in the city will undoubtedly attract the attention of innumerable tourists.
Shapur Cave, one of the tourist attractions of Fars province, is the vicinity of the ancient city of Bishapur. Once you enter the cave, you notice the huge statue in it. The beauty of this cave has created a captivating opportunity to attract international tourists in terms of history, nature, and tourism.
Firoozabad Offers a Symbol of Sassanid's Glory in Fars Province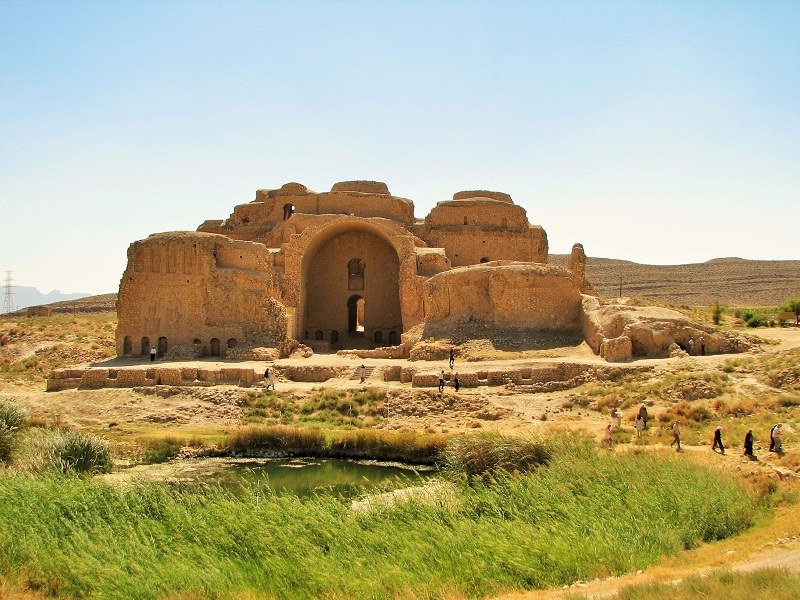 Firoozabad, the first capital of the Sassanid, has fantastic attractions. The Sassanid archaeological landscape here is located 110 kilometers south of Shiraz. The Palace of Ardashir Bābakan in Firoozabad is the most substantial historic site in this ancient city.
There are many spectacular monuments near the ancient city of Firoozabad. The most significant tourist attractions in Firoozabad are Dokhtar Fortress which is located 6 kilometers north of Firoozabad, Gur Ancient City, the observatory and Sassanid Chahar-Shahzadeh (Four-Princes) rock relief.
Sarvestan Offers a Symbol of Ancient History of Fars Province
Sarvestan is one of the oldest historical cities with many impressive monuments in Fars province which date back to the Sassanid period. The ancient city of Sarvestan has also many historical monuments including Sarvestan (Sassan) palace, Gabri Castle, Borzoo Castle, Sheikh Yusuf Sarvestani Mausoleum and many ancient inscriptions.
Sarvestan Palace is a sizeable old monument built as a hunting lodge during the Sassanid period for kings' recreation, hunting and rest. The palace consists of some eyvans, a room, and a central hall. The unique architecture of the Sasan palace is a symbol of implementing ancient Iranian art in dome building and applying exquisite techniques.
The Importance of Sassanid Archaeological Landscape in Fars Region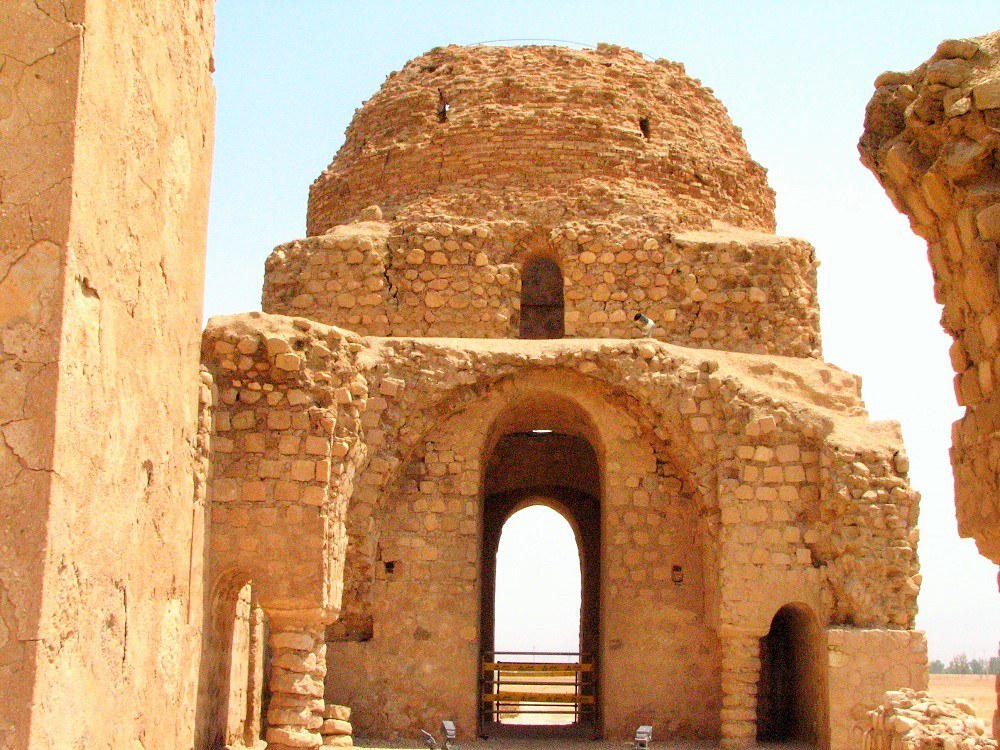 Sassanids strengthened the basis of ancient Iranian culture and civilization in this region. They constructed Impressive and fascinating monuments, modern culture and civilization, magnificent buildings, etc. The Palace of Ardashir Bābakan, Temple of Anahita, Gur Ancient City, Sasan Palace, and stone inscriptions represent the flourishing Sasanid archaeological landscape in Fars region.
In addition to Bishapur, Firoozabad, Sarvestan, other cities of Fars have also quite powerful places to attract international tourists. Some of the ancient remnants of this area belong to the Sassanid period while others belong to other eras in the antiquity. The followings are some of these attractions:
Izad Khast Castle in Abadeh,
Boraq Gorge and Qadamgah-e Sedeh near the Sedeh Village in Eqlid,
Karyan Fire Temple in Larestan and Jamasb Tomb in Jahrom,
Kioomars Palace and Azarjoo Fire Temples in Darab,
Tizab Gorge and Bostanak Gorge in Sepidan,
Zahak Castle in Fasa,
The statue and cave of Shapur and Rock Relief King Bahram II in Kazeroon,
Ejdeha Peikar Castle in Larestan,
Persepolis, Naqsh-e Rustam and Naqsh-e-Rajab in Marvdasht,
Sarab-e Bahram Rock Relief, and
Mile Ezhdeha in Noor Abad Mamasani.
Although the historic sites of different cities of Fars province are quite valuable, they, unfortunately, have not achieved global recognition and reputation yet. In fact, only some of them are recorded as World Heritage Sites. One of the main goals of the tourism industry is to familiarize foreign tourists with the ancient monuments of this region.
Today, few nations may care less about gaining high status in terms of history, culture, and civilization for their countries. Therefore, it is essential to better introduce Iranian tourist attractions like the Sassanid archaeological landscape of the Fars region: Bishapur, Firoozabad, and Sarvestan.