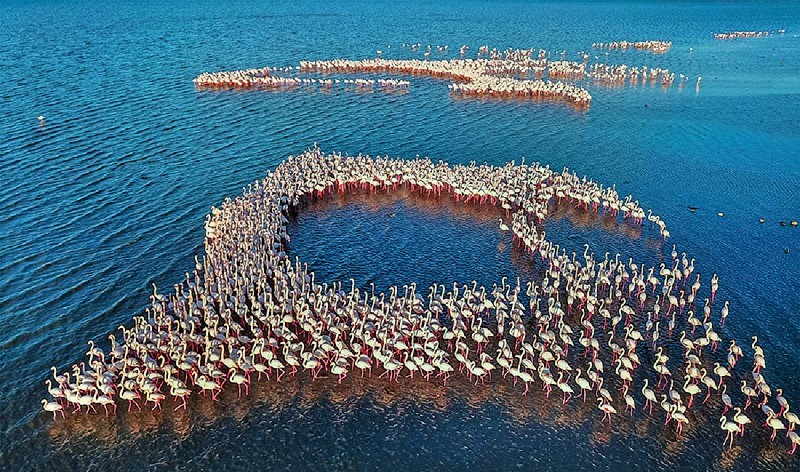 Miankaleh Biosphere Reserve is the first wetland of Iran inscribed by UNESCO. Its area is more than 68,000 hectares and its height is between 15 and 28 meters below the international sea level.
One of the reasons for the importance of this area is that there is no such clean and untouched area like that on all the southern coasts of the Caspian Sea. There is a wide variety of fauna and flora in this biosphere reserve, so visitors should request authorization prior to exploring the area.
Department of Environment of Behshahr or Mazandaran issues an authorization to visit Miankaleh Biosphere Reserve. It is a winter shelter for birds in the Siberian lands.
For visiting Miankaleh Biosphere Reserve, you should travel to Sari City. There are two main routes from Sari to Miankaleh Biosphere Reserve:
Route 1: Travel to Sari, Neka, Behshahr, Bandar Amirabad and reach to Miankaleh.
Route 2: Travel to Surak (road to Sari Airport), Dasht-e Naz, Goharbaran, Bandar-e Amirabad, and reach Miankaleh.
On the second route, you can see the beautiful farms of northern Iran, Dasht-e-Naz Park, and Zaqmarz Wetland.
Historical Background of Miankaleh Biosphere Reserve
The name "Miankaleh" is the transformed version of "Mian Qaleh". During the Qajar era, Miankaleh and Ashuradeh had become the headquarters of Turkmen bandits and pirates who were attacking ships, boats, and villages by land and sea.
After 1838, the king of Qajar sought help from the Russians to suppress them. The Russians agreed to help Iranian governments against thieves and bandits and. Furthermore, they built military barracks, hospitals, and houses. Over time, they resided in this area.
Ashuradeh had great commercial importance at that time. The Turkmens had 300 commercial ships in this peninsula.
In the past, people called this peninsula Enjileh, and at another time, they called it Nim Mardan. UNESCO approved Mian Kaleh Biosphere Reserve as a protected area in 1969.
In 1974, the area was promoted to a wildlife refuge. As it conformed to the criteria of the Ramsar Convention, It was also inscribed, with the adjacent wetlands, as one of the sites of the Ramsar Convention in 1975 with an area of 100,000 hectares.
Subsequently, UNESCO introduced Miankaleh with an area of approximately 68,000 hectares to the committee of Man and the Biosphere Programme (MAB) and selected it as a biosphere reserve in 1976. The reason for this choice was the existence of cultural heritages, historical and natural aesthetic monuments such as its fauna and flora.
Geographical and Natural Position of Miankaleh Biosphere Reserve
This area is located at the southeastern extreme of the Caspian Sea, 12 kilometers north of Behshahr City in Mazandaran Province, Iran. Human-made structures such as roads, towns, villages, and factories have transformed extensively all other beaches. However, Miankaleh Biosphere Reserve is an exception.
Thus, the state of health of this region is very important in maintaining the overall health of the Caspian Sea. The relative health of Miankaleh Biosphere Reserves has led the wetlands and beaches of this region to be the main habitat and laying place of much Caspian fish in addition to the migratory birds. In particular, the fish in there are common carp, mullet, and sturgeon.
Miankaleh Biosphere Reserve consists of two environments:
The aquatic environment with an area of 45,000 hectares, including Miankaleh bay and wetland, and the 23,800 hectares onshore environment. Miankaleh Biosphere Reserves accounted for 8.2% of the total area of Mazandaran Province.
The land of Miankaleh, with a plain landscape, is a narrow strip bounded from the north to the southeastern shores of the Caspian Sea and from the south to the bay and wetland of Miankaleh.
In fact, it is a narrow peninsula neighboring in the north with the Caspian Sea, in the south with the narrow and shallow Gorgan Bay, and in the west with the Zaqmerz Wetland and Lapo Lagoon in Behshahr. At the east of this peninsula, there is Ashuradeh making it the neighbor of Bandar Torkaman with a narrow strait less than a kilometer.
Throughout history, the area of Miankaleh has been sometimes lesser and greater than its current area due to the advances and regressions of the Caspian Sea. Sometimes, some parts of it have also transformed into an island or even islands. The average annual rainfall of the Miankaleh Biosphere Reserve is 717 mm and it is located in humid and warm to temperate climates.
Socioeconomic Characteristics of Miankaleh Biosphere Reserve
There are no permanent villages and settlements in Miankaleh Peninsula. However, ranchers come to this area in some seasons to graze their livestock. Former farms and villages in the area are Mashouradeh, Mian Qaleh, Qezel-e Shomali, Qezel Mehdi, and Qavasatl. In Ashuradeh, only the staff of the port reside.
Flora of Miankaleh Biosphere Reserve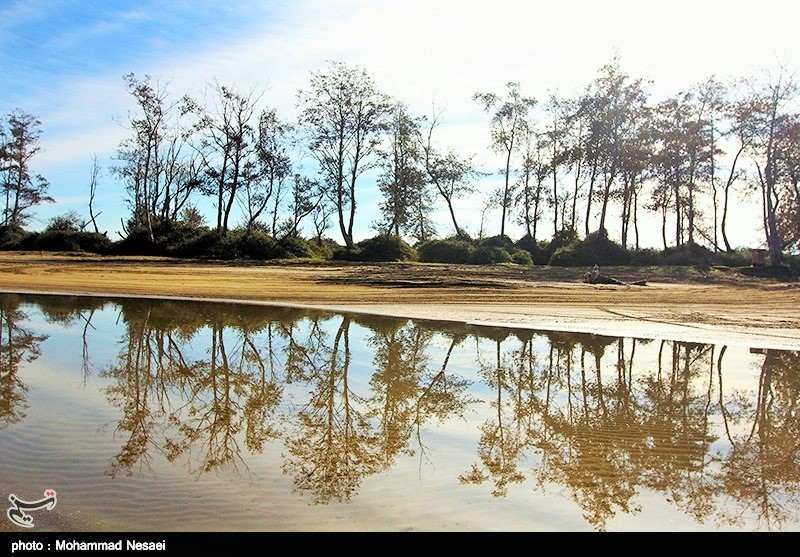 In total, researchers have identified 207 plant species of 46 families in Miankaleh. Seventeen plant species are trees and shrubs. Due to the soil conditions of the area, most of its aquatic plants grow on sandy and saline soil.
There is a large forest of wild pomegranates and raspberry bushes in the area. This forest provides food and shelter for birds in the area. Sazil (a kind of plant with acerate leaves), common medlar, European nettle, Paliurus, white poplar, salsola, sedges, and knotweed are other plants of the Miankaleh Biosphere Reserve.
Fauna of Miankaleh Biosphere Reserve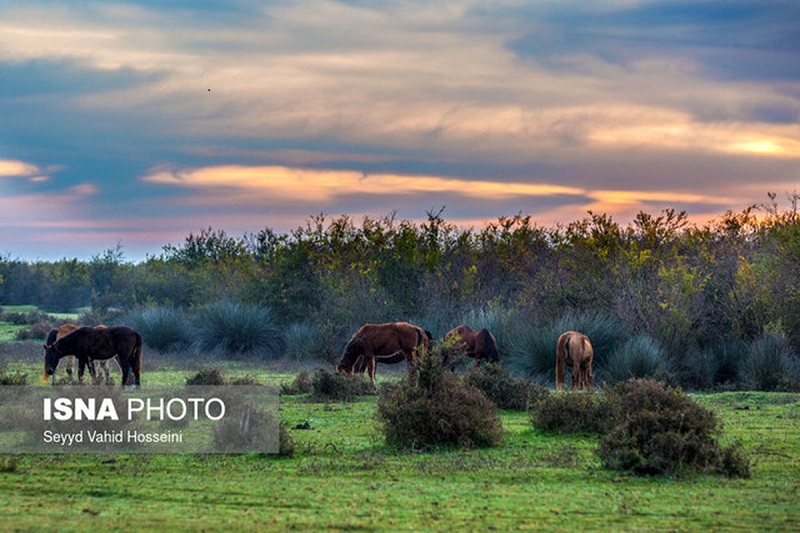 Fishers harvest about half of Iran's caviar from this area. Miankaleh Biosphere Reserve is home to about 100 species of aquatic birds and curlews.
In addition, the arid part of Miankaleh is the major habitat for native species of Caspian pheasants and francolins. The aquatic part of Miankaleh is also the place of laying and breeding native and commercial Caspian fish such as carp, mullet, common roach, Caspian kutum, etc. Thus, it has particular importance to maintain and conserve the Caspian fish reserves.
Miankaleh is home to a wide range of migratory, hatching and protected aquatic birds, including the following birds:
• Flamingo, white pelican, gray pelican, tundra swan, mute swan, whooper swan, White-headed duck, lesser white-fronted goose, common merganser, western marsh harrier, white-tailed eagle and terrestrial birds such as Caspian pheasant, francolinus and bee-eater.
This biosphere reserve is also a permanent habitat for Caspian pheasants and francolinus because of shrubs and adequate security.
In the past, Miankaleh was much more magnificent and richer than it is today, and was one of the best habitats for large mammals, including the Caspian tiger, in addition to numerous birds.
Zel ol-Soltan, the oldest son of Nasser al-Din Shah, in just one of his military campaign in Miankaleh, when he wanted to suppress thieves and bandits taking refuge in the area and Ashuradeh islands, he hunted 35 tigers, 18 leopards, 150 red deer (great deer), 1,000 pheasants, 62 bulls and wild water buffalos, and many roe deer (small deer). In this report, he did not consider the injured animals who had escaped.
Miankaleh is also the land of the red-hair horse. The Russians brought these semi-wild horses to the area about 150 years ago.
Threats against Miankaleh Biosphere Reserve
Today, the generation of some of local animals in this region is extinct. One of the reasons was the bizarre killing and hunting of animals by Zel ol-Soltan and his troops. Of course, the main reason for the extinction of large mammals in Miankaleh is disconnection of the area from Mazandaran coasts due to the construction of cities and roads.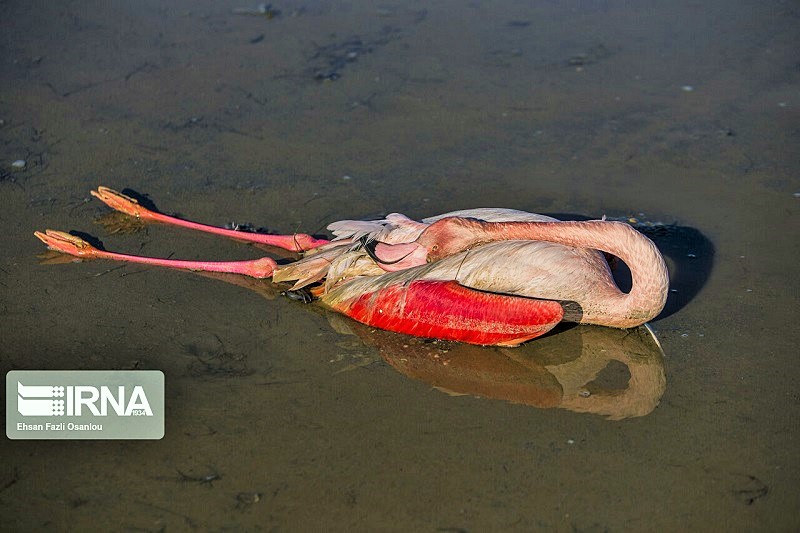 It should also be noted that this small peninsula cannot keep a sustainable population of large mammals such as deer and leopards.
On the other hand, every year we observe the death of thousands of migratory birds in Miankaleh. What causes such a sad catastrophe is Botulinum toxin. So far, no effective step has been taken to tackle this threat.
Some believe sewage penetrating this area is the reason to create such this toxin. Others are of the belief that a bacteria generates it.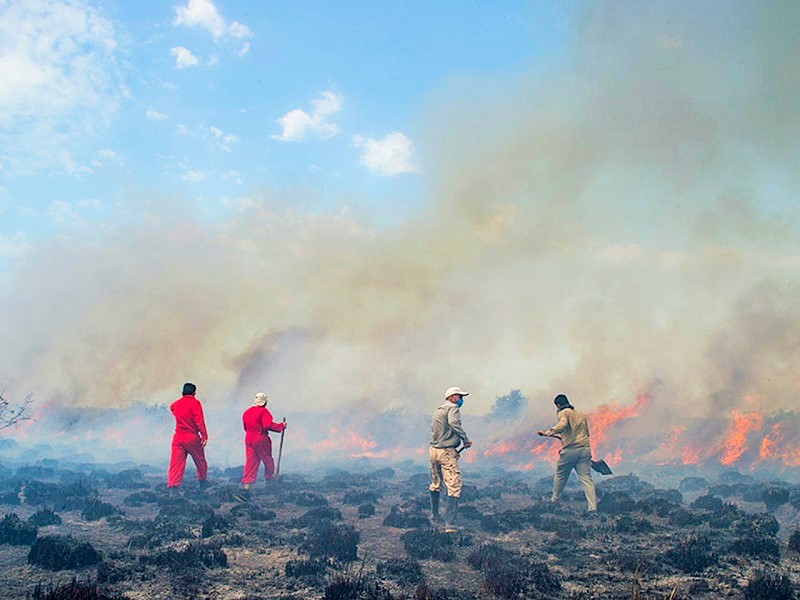 What threatens Miankaleh biosphere reserve is human factor. It also creates fire from time to time that engulfs vegetation and animals of this area once out of control.
On the other hand, the construction of service facilities in this area can damage the environment of this habitat. Therefore, the locations selected for ecotourism services should be according to accurate studies.