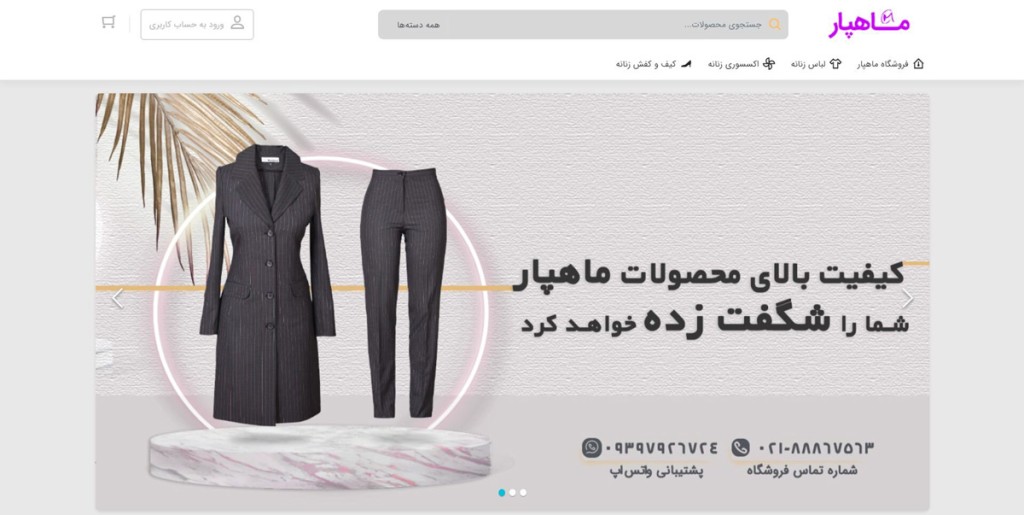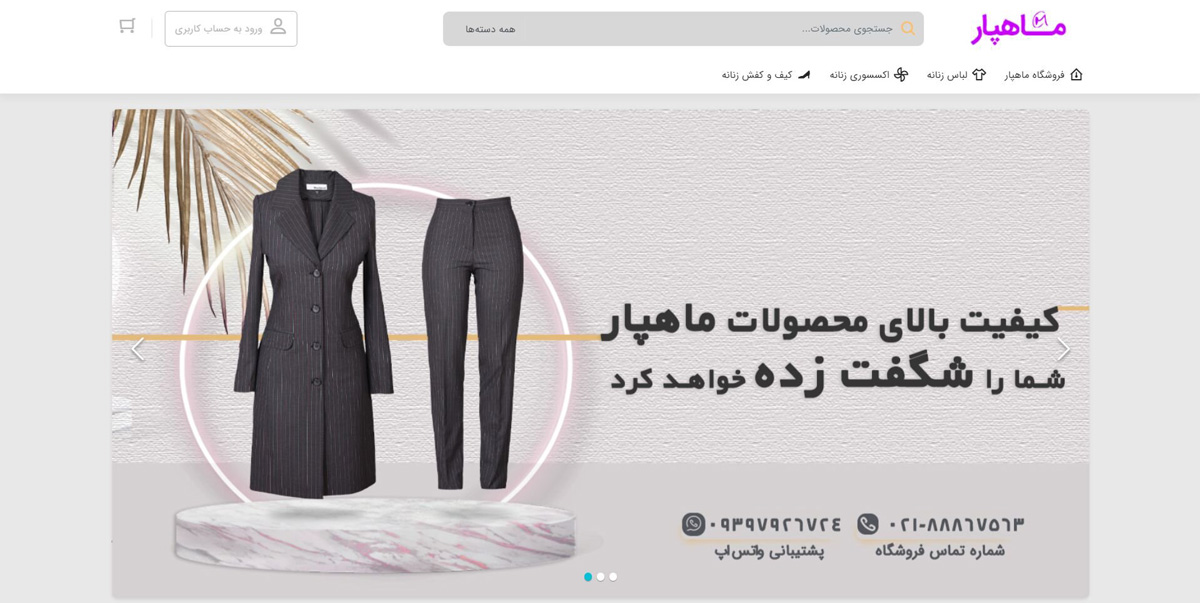 According to "Destination Iran" and based on "Mahpar online shop", this internet retailer shop has established itself as an online shop for modern, high-quality clothing items for women. It also has served a large number of happy and satisfied customers all around the country. Read on below to find out more.
After almost three years of quarantine due to Covid, we now have adequate online shopping and branding infrastructures. On the other hand, we have also gotten used to online shopping, and, since mastery comes with practice, we are more confident and maybe more satisfied with buying our clothes online. During this time, many globally well-known brands have established their perfectly functioning online branches, and Mahpar is no exception. Mahpar is an Iranian brand specialized in women's fashion that provides high-quality, modern, and durable clothes.
Why Shop Online?
During the covid pandemic, most of the stores and shops were closed. People were afraid to go out of their houses, and they were explicitly ordered to avoid unnecessary shopping. It could be the end for many of the local or global brands, particularly in fashion. However, the internet saved many businesses. Many brands started to focus on infrastructures needed for establishing functioning online sales during the pandemic. As a result, now online shopping is more efficient and less risky or time-consuming than before. Nowadays, you can buy any products from any brands you desire, and within a few working days, you receive them at your door.
Online shopping, particularly for clothes, is very efficient. You can save a lot of time and resources, such as money or petrol, by ordering your goods online. All you need to do is to find a trustworthy platform, and while you are monitoring your kids or relaxing on your sofa, safe and sound at home, order your favorite pair of shoes or the ever-wanted dress.
Another benefit of online shopping is the unlimited time that you have to do it. To get your favorite dress, you can log on to the online website at any time of the day and even on weekends or holidays and make your purchase. You would not be worried about the closing hours or feel any rush in such situations. Evidently, the benefits of online shopping are not comparable with all the traffic and crowded places you would face if you go out shopping in person.
Buying from Online Shops: Choose Wisely!
Online shopping can be tempting, as it is easy, fast, and provides more variety. However, our world is not white and black, and so is not online shopping. Therefore, choosing a credible online shop is what you need to take care of before making any purchases.
Keep in mind that you are always exposed to the risk of fraud with online shopping. Through this procedure, you may not receive your purchases, or you may not be able to return damaged goods. You may receive goods that are not similar to what you have been presented at the time of purchase. Last but not least, you may get stuck on poorly designed, scammy, unfriendly, or complicated websites and lose a lot of time, possibly along with the money.
Evidently, choosing a reliable brand with a functioning and friendly website matters. If you know a brand from its physical shop, then shopping online would be much easier. Make sure that your trusted brands provide contact information on their websites so you can track your orders or troubleshoot your purchases whenever needed.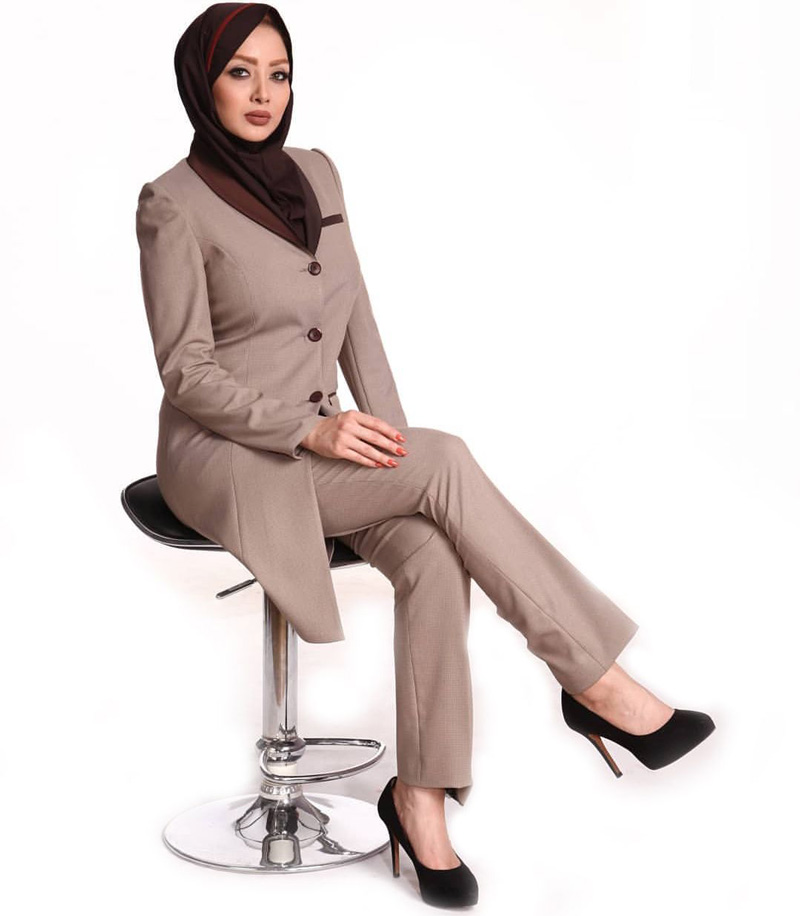 Mahpar Online Shop: A Name You Can Trust
Mahpar is an Iranian brand specialized in women's fashion and particularly women's workwear. Like any other fashion enterprise during the last years, Mahpar has also established its online shop and has served a large number of happy and satisfied customers all around the country. You can find different types of clothes and accessories in this brand's online shop. To enhance the customer experience, this website provides a detailed and accurate explanation of size determination. Hence, using these guidelines, any customer can measure her own size accurately and place a successful order on the website. It will only take a few working days for the Mahpar brand to deliver purchases.
Providing durable, high-quality, modern, and practical clothes is what Mahpar is focused on. On their online website, you can find large collections of maternity clothes, sports clothes, formal dresses, and workwear. Mahpar brand is popular since it combines the latest fashion elements with Iranian cultural elements. The final product of such a delicate mixture along with artistic touches is exceptional and exclusive clothes that are presented only with durable and high-quality fabrics.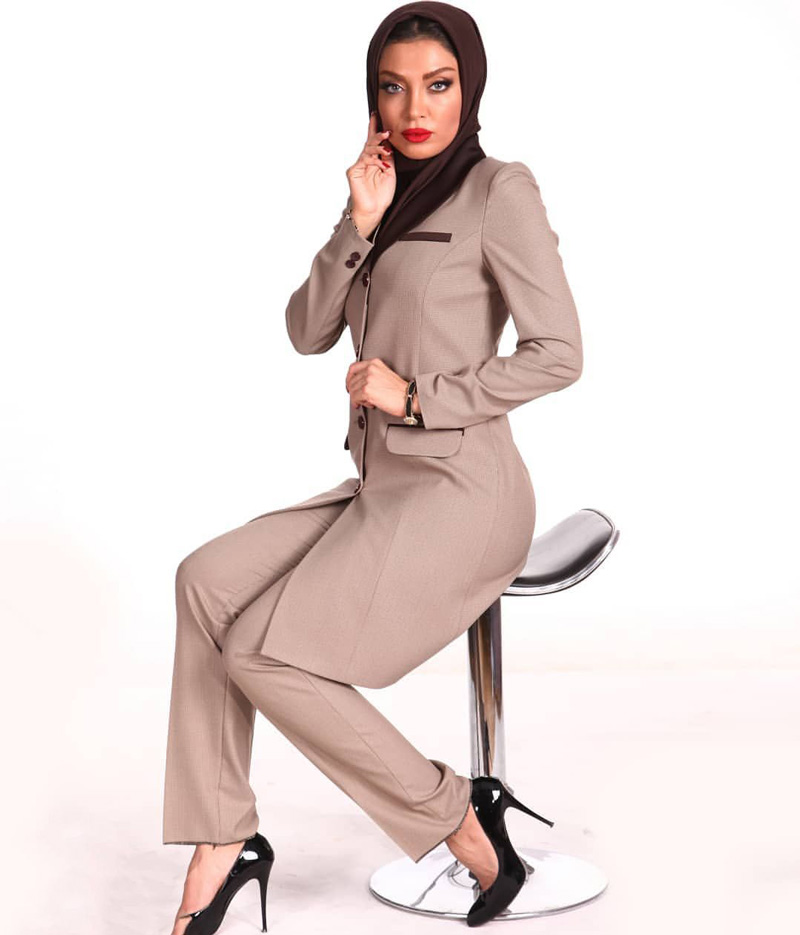 The Mahpar Brand is Online Now!
As stated before, Mahpar brand's main focus is women's workwear. For a long time, finding proper workwear has been one of the challenges for professional women in Iran. This branch of fashion was not particularly developed in this country, and due to cultural limitations, Iranian women could not adapt existing western fashion to their wardrobes. The Mahpar brand changed the game. By introducing various models and using state-of-art fashion techniques in professional workwear production, this brand became the main reference for women's workwear in Iran.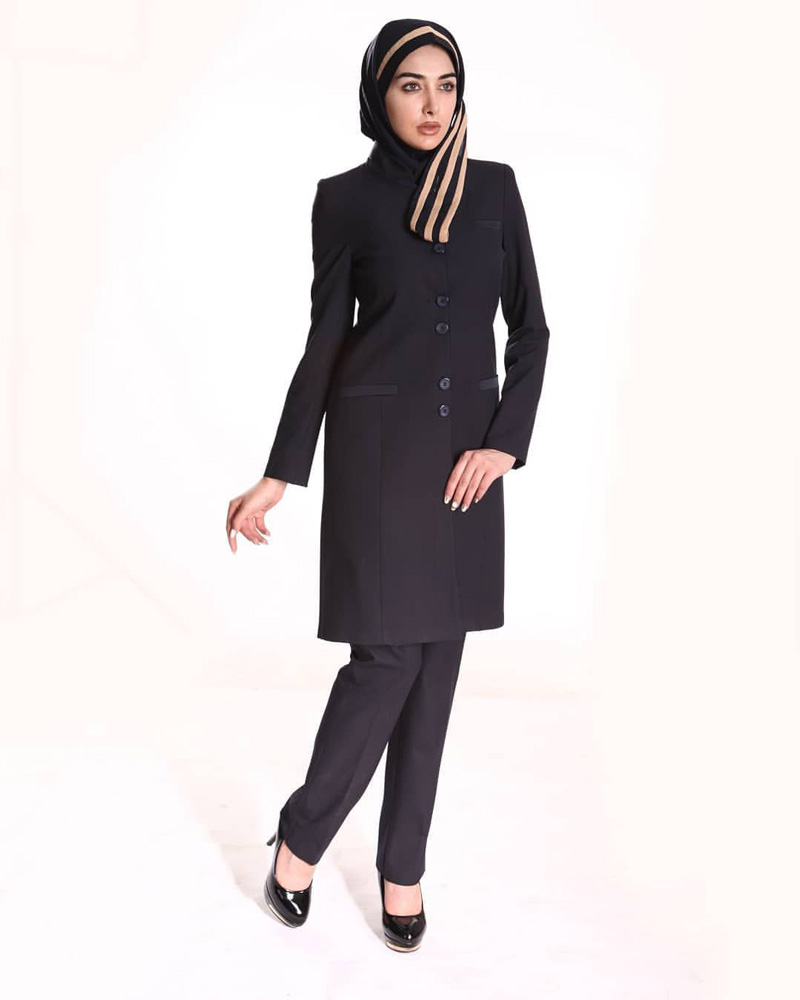 Mahpar Online Shop
Professional women and working mothers are often too busy to afford in-person shopping. Imagine yourself after a long working day. You need to spend a good amount of time in traffic on your way home, where your family and kids and motherhood tasks are waiting for you impatiently. Would you have the energy and time needed to shop for new workwear?
Mahpar online shop would thus be a blessing to you. All you need to do is find a quiet corner of the sofa and a tablet, laptop, or phone to scroll through various models of workwear available on our site. The Mahpar online shop provides high-quality, durable, chic, and functional workwear. This brand is not only about workwear, but also you can rely upon it for any other elements of your wardrobe. You can get your purchases at exceptionally fair prices and within a very short waiting time. Hence, with Mahpar online shop, you can dedicate your leisure time to your family, yourself, and other daily tasks, meanwhile keep your workwear wardrobe updated and chic.