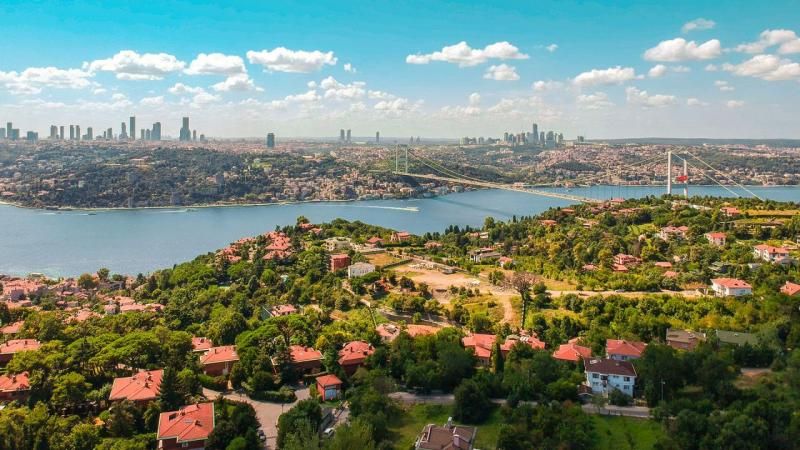 According to "Destination Iran" a d based on "Antalya Estate" website, a lot of people from various country love to buy property in Turkey and spend some or most of their time there. To find out more about investing in Antalya, Istanbul, Alanya, … and other cities of Turkey, read the following post.
In addition to luring millions of people annually for vacations and affordable vacation houses, Turkey has become a favorite destination for British citizens seeking retirement homes (or at least long winters away). It is less expensive to live in than some of our old favorites, and some believe the Turkish people are kinder than those in the western Mediterranean.
Turkey's 700-kilometer Aegean/Mediterranean coastline is dotted with unique coastal cities and resorts from Esme in the north to Alanya in the south. This is the most popular purchasing location; who wouldn't be enticed by a place named the Turquoise Coast? Olu Deniz, probably the most stunning stretch of sand in all of the Mediterranean, is one of the region's most breathtaking attractions.
Turkey is not only known for its beaches, however. Ski resorts and adventure activities near Fethiye such as white-water rafting, hiking, and paragliding. Turkey takes a more restrained approach to holiday enjoyment as a Muslim nation, with less hedonism than some other nations.
The British are Turkey's largest foreign purchasers of real estate, and substantial communities are forming. For instance, more than 5,000 Britons call Fethiye home, attracted by the lovely apartments available for less than £50,000. Russians were once significant consumers in Turkey, but tensions between the two nations have significantly reduced this.
In recent years, both the expenses of doing business and the prices of real estate have decreased in Turkey due to an economic downturn in the real estate and new home construction industries. However, this circumstance presents an excellent opportunity for investors to purchase property in Istanbul and Turkey. Additionally, this is the finest time to invest in Istanbul real estate.
Istanbul is one of the best places in the world to invest, whether you are searching for a primary residence, a mansion, a secondary home, an apartment, a flat, a vacation home, or a rental property.
Where to Find Property for Sale in Istanbul
Istanbul is such an intriguing, fascinating, and vibrant city that you will never become bored if you come here to buy a property, apartment, or vacation home, or to live. The city's beautiful and exclusive neighborhoods offer a wonderful way of life.
The most valuable properties, luxury residences, and homes are located in the central city districts, European and Asian coastline districts, and European and Asian coastline districts.
Investors in Turkey are attracted by various new developments, the majority of which are high-rise tower complexes with shopping malls, restaurants, and several other amenities.
Istanbul's most expensive neighborhoods are Besiktas, Bakirkoy, Kadikoy, Beykoz, Sariyer, Adalar, Uskudar, Sisli, Zeytinburnu, and Beyoglu (in that order).
Bebek, Etiler, Ulus, Fenerbahce, Caddebostan, Suadiye, and Atasehir are the most prestigious districts in Istanbul, and they provide luxury new-construction residences, houses, and apartments at costs significantly lower than those in Europe or elsewhere.
The least expensive neighborhoods in Istanbul are Beylikduzu, Avcilar, Sancaktepe, Silivri, Catalca, Sultangazi, and Basaksehir.
When purchasing property in Antalya, be prepared to enter one of the most dynamic real estate markets in Turkey. Every month, thousands of properties change hands, making it the second most popular location for home buying in the country. The property market in Antalya has exploded in the last five years, as foreign investors have turned their backs on Istanbul after recognizing the region's future potential. For clarity, the name Antalya refers to the greater region extending from Alanya in the east to Kalkan and Kas in the west. However, in this piece, we shall discuss the city's central center.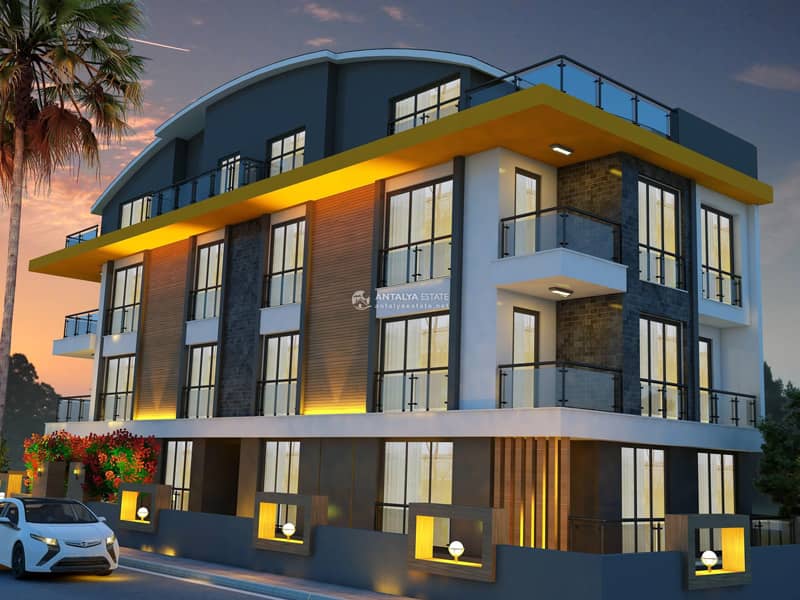 Where to Buy in the City Centre
Located on the outskirts of the city center, Konyaalti is a comprehensive neighborhood with an abundance of restaurants, pubs, cafes, and shops. It is a popular destination for beach vacations because of its 7-kilometer-long beach, bordering one Side by the Beydaglari Mountains.
The beach provides everything necessary for a sun, sea, and sand lifestyle, but locals eagerly anticipate the Konyaalti project, including a state-of-the-art marina. Numerous apartments and penthouses in Konyaalti feature a breathtaking view of the Mediterranean Sea, making them the most popular housing option. The majority of homes are in inclusive lifestyle communities with shared amenities, such as swimming pools and on-site gyms. Given Konyaalti's prominence, you may assume that costs per square meter are expensive, but they are shockingly low.
Locals are delighted about the Konyaalti project, including a state-of-the-art marina. Konyaalti apartments and penthouses feature amazing Mediterranean Sea views. Most homes are lifestyle residences with pools and gyms. Despite Konyaalti's popularity, pricing per square meter is cheap.
Lara Beach, the city center's other popular beach, is nicknamed Turkey's Las Vegas because of its all-inclusive hotels. Given its popularity with tourists, this neighborhood is a good buy-to-let investment.
Locals enjoy a wide choice of facilities on their doorstep, including a long stretch of sand. Many flats and penthouses have sea views, making it a popular summer vacation for Turks from Istanbul. Compared to coastal holiday properties in Spain or Portugal, Konyaalti property prices are low.
Congratulations on choosing to buy property in Alanya, Turkey. As one of Turkey's rising stars, the town's future is bright in real estate, tourism, infrastructure, transport, commerce, and nightlife. Antalya, its larger neighbor, has traditionally overshadowed it. Alanya's five-year marketing campaign has paid off, and the city may finally revel in its splendor.
Alanya Property: a Good Investment?
Alanya's real estate market has exploded in the recent decade. Every month, hundreds of houses are sold to Turkish and foreign purchasers. Therefore, liquidity is high. To maximize capital appreciation, consider an 8- to 10-year investment.
So, Alanya checks all the boxes for buying a dream property in Turkey, but purchasers must decide where to buy. Alanya's 100 designated neighborhoods range from seaside resorts to mountain towns, but let's look at the most popular.
Where to Find Property for Sale in Alanya
Mahmutlar is Alanya's golden child, offering the greatest pricing per square meter and a coastal lifestyle. It attracts those who seek a holiday home and holiday let investors because the population triples in summer. Buyers will find everything they need. Nearby Gazipasa Airport gives residents another travel alternative, while local council incentives to clean up and modernize infrastructure are applauded.
Avsallar, 24 km from Alanya and on the road to Side, focuses on tourism and citrus production. Off the grid, it features one of the area's most excellent beaches and isn't crowded. Avsallar isn't a seasonal resort; residents live there year-round.
Kargicak is 15 km from the city center, before Mahmutlar. It has fewer restaurants and pubs than Mahmutlar, but it's a great site to invest in residential property. Gazipasa Airport is a 30-minute drive from Antalya's airport. Despite its low profile, Kargicak has a beautiful beach with water activities.
Conclusion
Buying a house in Turkey is straightforward if you do your research and have a decent real estate agency.