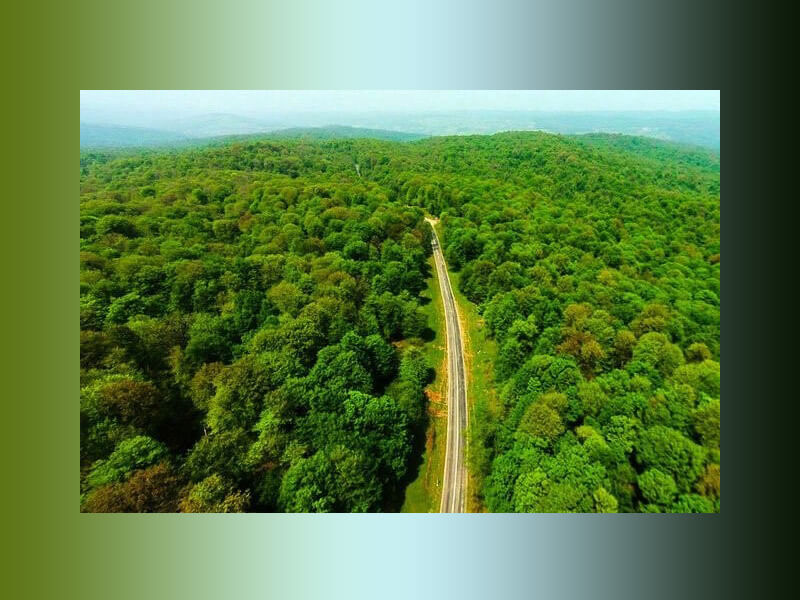 According to "Destination Iran" and following the "Iran Adventure" website, there is plenty of potentials to take adventurous activities in Iran. All you need to do is to leave the planning and booking part to an Iranian tour operator and enjoy your time in this amazing country.
Iran is a big country full of wonders, and there are lots of adrenaline-pumping activities that you can do while visiting Iran for the first time. Without further ado, here are six adventurous activities that you can do in Iran to get you started planning your own trip.
Climbing and Trekking Tours
Without a doubt, Iran is one of the best places to visit historical and cultural sites, but there are many mountains, deserts, and evergreen forests that you can travel to and visit. Climbing and hiking are very common among the natives. People from different cities and ages come to these sites frequently to relax and appreciate nature's wonders.
Iran climbing tours are an ideal experience for nature lovers and hikers eager for thrilling adventures. Mount Damavand, the highest peak in the Middle East and the highest volcano in Asia, is just minutes from the capital, Tehran, and is a top-rated destination for mountain climbers.
Enjoying the Green Nature of Northern Iran
The nature in the northern part of Iran starkly contrasts with the south because of its geographical location. It is included between the Alborz mountain range and the Caspian Sea. There are fantastic forest hiking areas, and you can enjoy the scenery, fresh air, and green nature. Golestan national park, one of Iran's most significant national parks, is located in this region. You can witness many different climatic zones and ecosystems in this national park. You can also visit the Caspian Sea shores and swim in protected areas designed for tourists and travelers.
Skiing in Alborz and Zagros Ranges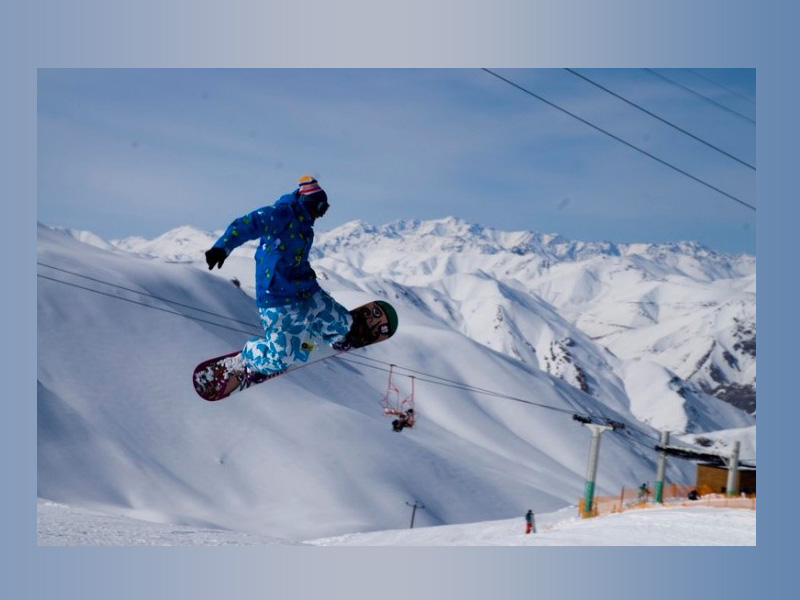 Iran is the best destination for skiing in the Middle East, with breathtaking altitudes and many available ski resorts with excellent snow conditions, long slopes, and off-piste trails. Nearly a third of the country is covered in snow during winter. It is generally best to go for Iran ski tours from mid-winter to mid-spring (November to mid-May).
The two main mountain ranges in Iran are Zagros (From North-West to South-West) and Alborz (North). Iran's top ski resorts are gathered mainly around the capital, Tehran. The biggest and most popular ski resort in Iran is Dizin. Shemshak is also one of the oldest ski resorts available to you. Darbandsar is another destination for snow enthusiasts who prefer a modern ski resort. And finally, the Tochal ski resort is the closest one to access from Tehran, with a panoramic view of the city at its summit.
All of these ski resorts are located in less than 70km distance to the North of Tehran. There are also much smaller but still good, modern, and exciting ski resorts in Zagros mountain ranges that you can visit.
Desert Activities in Iran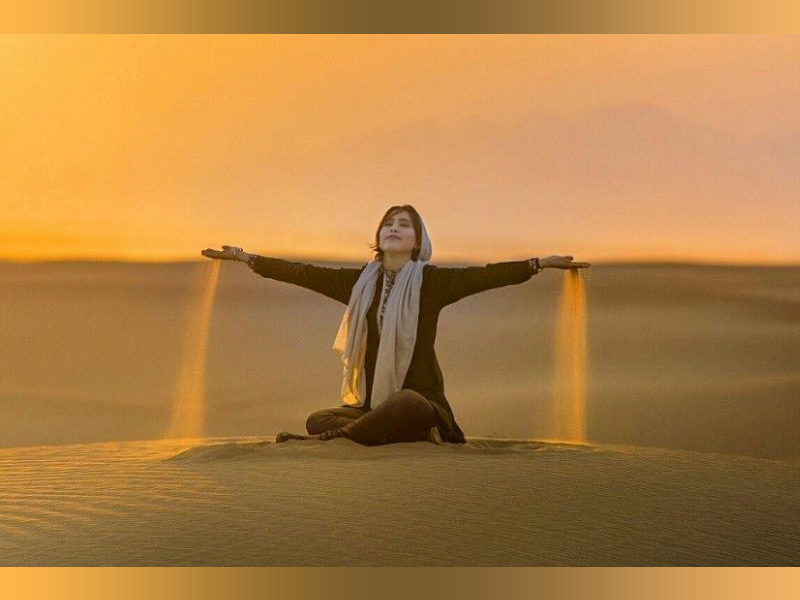 Iran is famous for its arid climate, and almost half of the country consists of deserts. Iran has two significant deserts: the Dasht-e Kavir and the Lut desert. The dasht-e Kavir is the most expansive desert in Iran that covers several provinces. On the other hand, the Lut desert is the 27th greatest desert in the world, which covers 10% of the area of Iran and is known to be one of the hottest places on Earth.
There are tons of things you can do in Iran's deserts. You can go motorcycling or camel riding. You can ride sand rovers if you desire the need for speed. You can also have a barefoot walk on soft sand to cherish the warm and tender feeling of the barren grounds. And do not forget the breathtaking night sky in the desert that will inspire and calm your mind. Astro-photographers are very fond of the dunes of Iran to take impressive pictures of the sky full of stars and galaxies.
Activities such as Jeep riding, paragliding, and camping are also among the activities that you can do in the deserts. Withal, resting and eating wouldn't be a problem because there are villages located in the deserts for your pleasurable accommodation.
Biking through Deserts, Mountains, and Villages of Iran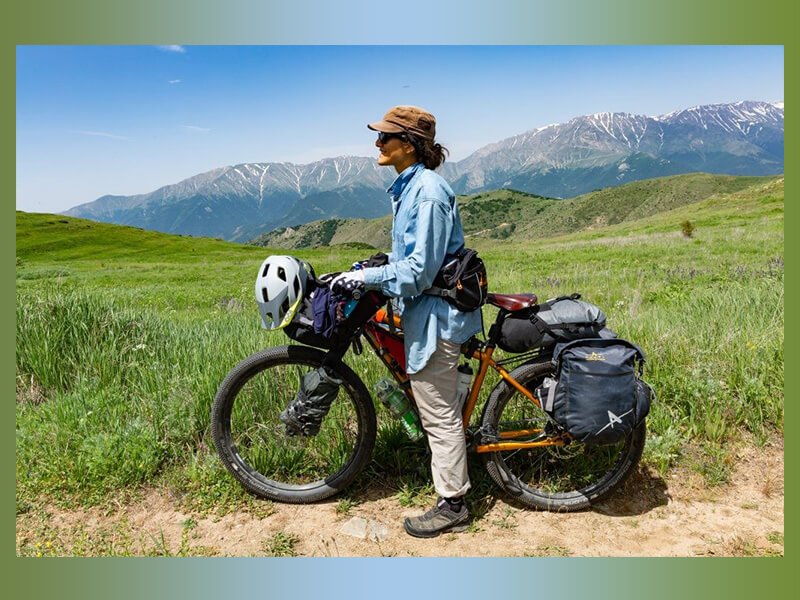 Iran is a destination with excellent, amazing trails and hosts various incredible routes for cyclers. There are many exciting routes and off-road trails you could take and experience in Iran biking tours. You can have opportunities for historical exploration and immersion in local culture with your bike!
You can participate in backroad cycling tours with the company of a guide. Planning and preparation can reduce the risk of peril and make the most of this authentic experience. Biking tours are adjusted according to your fitness, and a support vehicle will always follow.
Cycling through the desert is challenging but exceedingly rewarding. You can also cycle in the northern parts of the Alborz mountain ranges, which include forests and picturesque villages in narrow valleys. The South islands on the Persian Gulf provide routes for cycling trips too.
Self-Driving through the Stunning Landscapes of Iran
Tourists who drive a car or motorcycle can travel through Iran's magical countryside and roads. Ride a quadbike and stroll on the soft brown sand while watching the dazzling sunset. The North of Iran contains breathtaking forests like the Hyrcanian, Masal, Alimestan, etc. Get down your vehicle, set up your cozy tent, or stay at a local house anytime you wish.
Have you ever wanted to book a trip and drive in your own car? Look no further because Iran Adventure Tours offers you the perfect Iran Self-Drive Tours for a fantastic journey. Without hesitation, exploring the hidden gems of Iran for yourself is a truly unique experience.
In a self-drive tour to Iran, you will have the freedom to have an insight into the beautiful nature and ancient remnants of castles and cities of Persia, along with your friends and family on your own. Another privilege is that it's a planned trip with your hotels already booked, and you have the option to bring your own car or rent a car.
A "Carnet de passage" is a necessary certificate that you must have with you. It's a document that permits travelers to cross international borders with their vehicle to circumvent customs charges payment. You can effortlessly apply for a CPD for Iran online. Moreover, driving any vehicle is allowed in Iran, be it a van, a camper, or just an average car.
The best thing about these self-driving tours, apart from professional support and local knowledge, is that you can have the advantage of freedom and independence. Stopping by a restaurant to taste the delicious traditional Persian cuisine or taking pictures with your friends in the enchanting northern forests, standing on your own to observe the night sky and the fantastic colorful landscapes, and even traversing the magnificent roads of Iran like "The Silk Road." Overlanding on your own can be more fun than you might think!