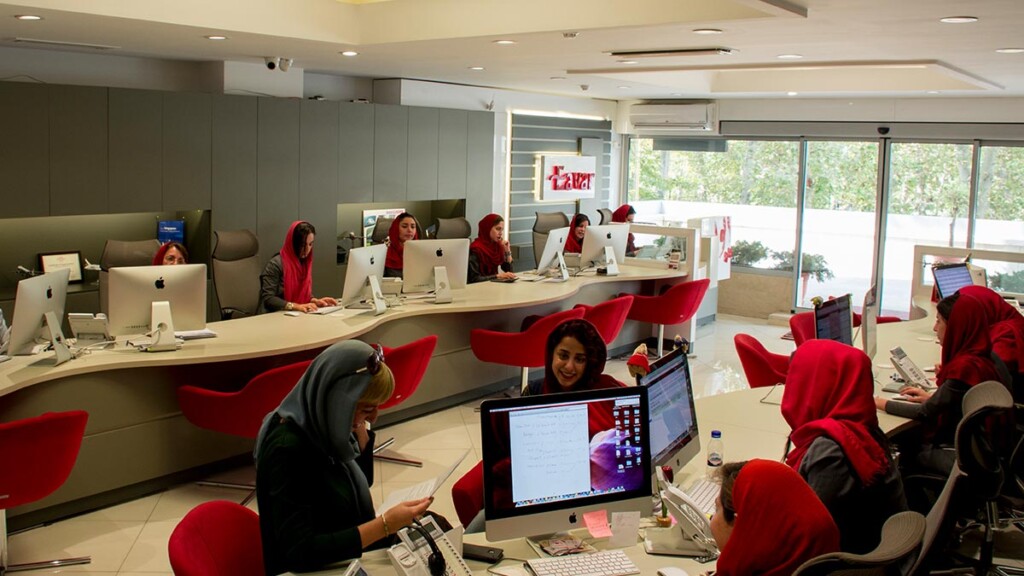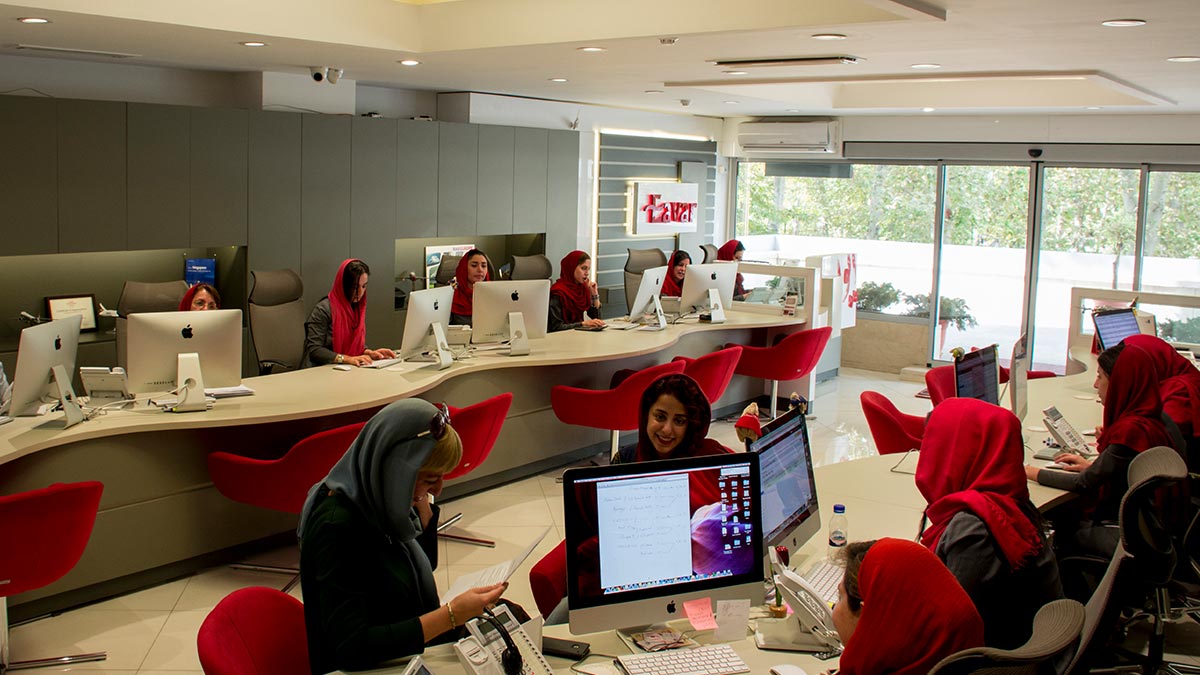 If you already know the benefits of a travel agency in planning your trip to Iran, you will never miss it. According to "Destination Iran", the "Eavar Travel Agency" is a good example of companies that can offer you vital services. Learn more below here.
Traveling to Iran is an incredible experience for those who want to explore this fascinating country's history, culture, and natural beauty. However, planning a trip to Iran can also be challenging, especially if you need to become more familiar with the country's customs, language, and local regulations. That is why choosing the right travel planning method is crucial for ensuring a smooth and enjoyable trip.
One option is to independently plan your trip to Iran by booking your flights, accommodation, and tours. However, this can be time-consuming and risky, especially if you need to become more familiar with the local market and the quality of your booking services.
Another option is to use a reliable travel agency that can provide you with all the necessary support and guidance for a hassle-free trip to Iran. In this sponsored blog post, You will be able to compare the pros and cons of both travel planning methods below. Here is an explanation why travel agencies can be excellent choices for those who prefer using a travel agency.
Why Use a Travel Agency to Travel to Iran?
Traveling to a new country can be exciting, but it can also be overwhelming, especially for first-time travelers. Here are some reasons why using a travel agency can be beneficial for travel to Iran:
Expertise and Local Knowledge: Travel agencies have staff with years of experience and intimate knowledge of their destinations, including Iran. They can provide insider information about the best places to visit, eat, and stay and help you navigate cultural differences and language barriers.
Time-Saving: Planning a trip to Iran can be overwhelming, especially for first-time visitors. Travel agencies can save you time by organizing everything, including flights, accommodations, transportation, and tours, so you don't have to spend countless hours researching and booking.
Visa Application Success Rate: Applying for a visa to Iran can be complicated, and there is a higher chance of rejection if done personally. However, reputable travel agencies have established relationships with the Iranian government and have a significantly high success rate in obtaining client visas. This is because the government trusts these agencies to provide accurate information and ensures that the visitors comply with the rules and regulations during their stay. When opting for a travel agency to plan your trip, you can rest assured that your visa application will be handled smoothly and efficiently, allowing you to focus on enjoying your trip to Iran.
Access to Domestic Flights and Accommodation: International travelers often need help booking domestic flights and hotels in Iran due to language barriers and payment methods. Travel agencies have the necessary international connections to access and book domestic flights and hotels, ensuring travelers' seamless and hassle-free experience. With a travel agency's help, you can easily find suitable accommodations and transportation options that fit your preferences and budget, allowing you to focus on exploring the beauty of Iran.
Personalized Itineraries: Travel agencies can create custom itineraries based on your interests and preferences, ensuring a personalized and tailored experience that suits your needs. This means you can focus on what you want to see and do rather than following a pre-packaged itinerary.
Exclusive Experiences: Travel agencies can provide you with access to exclusive experiences that you might need help with, such as connecting you with local communities and artisans or arranging private tours of historical sites.
Safety and Security: Travel agencies prioritize your safety and security by providing you with up-to-date information about potential risks and ensuring that all aspects of your trip are safe and secure. They can also assist in emergencies, giving you peace of mind during your travels.
Using a travel agency like Eavar can offer numerous benefits for those planning a trip to Iran. Whether you are looking for a hassle-free and personalized travel experience, local expertise and knowledge, or cost-effective and reliable services, Eavar has everything you need to make your trip to Iran an unforgettable experience.
Experience Iran Like Never before with Eavar Travel Agency
Eavar Travel Agency is a leading travel company based in Iran, founded in 2006. For over 18 years, Eavar has been providing travelers with unforgettable experiences in Iran. The company's mission is to provide exceptional quality, good value for money, and a vibrant experience by giving travelers a genuine understanding of Iranian culture.
Eavar Travel Agency values professionalism, innovation, creativity, and customer satisfaction. With more than 80 passionate employees, has received a 98% positive rating from its clients, making it a reliable and trusted partner for anyone planning a trip to Iran.
What sets Eavar Travel Agency apart from other travel companies is its expertise in organizing tours and travel experiences in Iran. The company's specialists are knowledgeable about Iran's tourist sector and have firsthand experience with the areas they specialize in, from Tabriz to Isfahan, Mashhad, Shiraz, Kashan, and Yazd. Eavar offers Iran tailor-made tours, including Iran nomad tours, cultural tours, adventure tours, and desert tours, and its highly qualified multilingual tour leaders can provide invaluable insights into the local culture and history.
Unique and Personalized Iran Travel Packages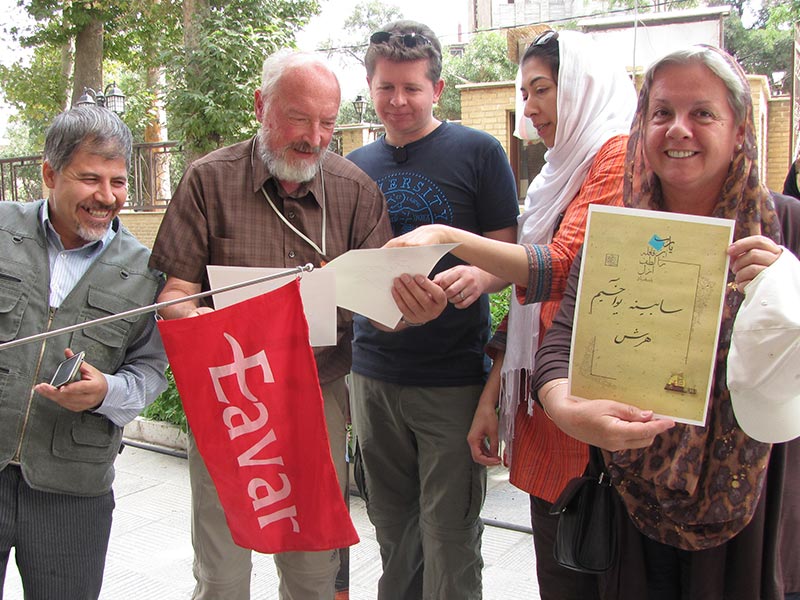 Eavar Travel Agency offers a range of services for travelers to Iran. These include flights, accommodations, transportation, and tours. The agency focuses on customized itineraries based on clients' interests and preferences. Their expert knowledge of Iran's culture, history, and attractions can help you design a unique and authentic travel experience that matches your interests and budget.
One of the advantages of using Eavar Travel Agency is its ability to connect travelers with local communities and artisans, providing opportunities for cultural exchange and hands-on learning experiences. This allows travelers to understand better and appreciate Iran's rich cultural heritage.
Eavar Travel Agency's highly qualified multilingual tour leaders ensure travelers have a smooth and stress-free experience in Iran. The agency also offers services such as Iran visa assistance, train tickets, car rental, and travel insurance.
Whether travelers are interested in a cultural tour, adventure tour, desert tour, or nomad tour, Eavar Travel Agency can provide a tailor-made itinerary to suit their needs. The agency's years of experience in the travel industry and in-depth knowledge of Iran's tourist sector ensure an unforgettable experience.
Are you ready to embark on a unique adventure to Iran?
Using a travel agency lets you make the most of your trip without worrying about the details. And if you're looking for a reliable and personalized service to travel to Iran, Eavar Travel Agency is your go-to choice. Take advantage of the opportunity to explore Iran's rich culture, stunning landscapes, and warm hospitality.
Contact Eavar at [email protected] or (+98) 21-9100 9100 Ext: 550 & 551 and book your unforgettable journey today.