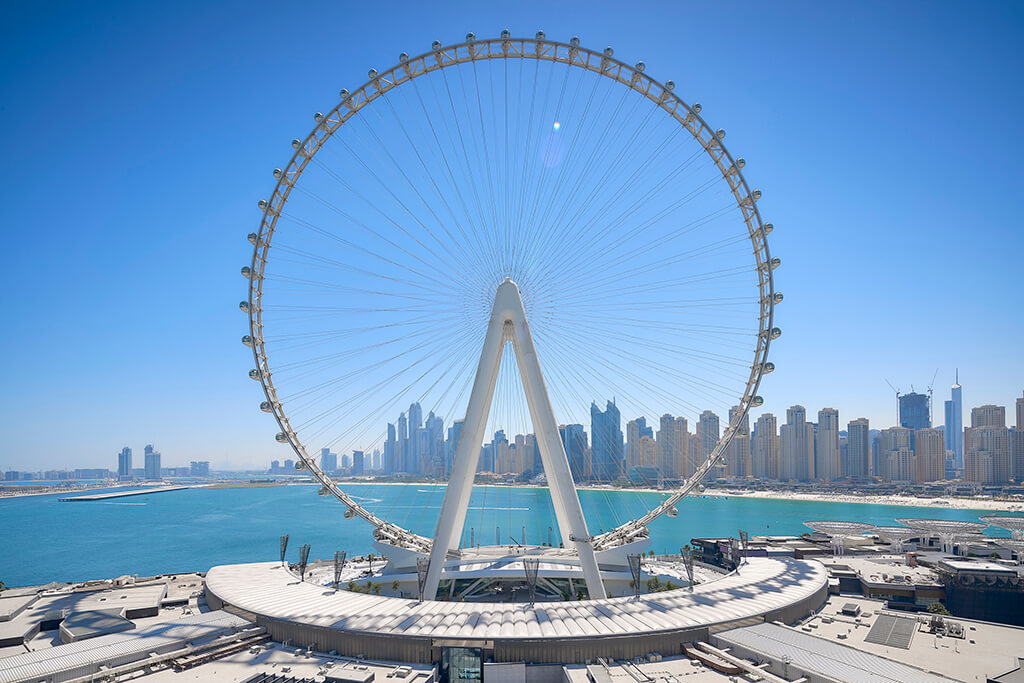 According to "Destination Iran" and following the "Rayan Tours" website, several holiday makers look for spending 4 days in Dubai to explore the wonders of this vibrant city. Below you will find an itinerary that helps you discover what possibilities are available there to discover.
Planning a Middle Eastern holiday and Dubai doesn't pop up in your mind? The odds of that happening are next to none. Dubai is one of the most preferred destinations to visit for a Middle Eastern holiday. A seamless combination of modern and luxury living, cultural heritage, and natural beauty make it so appealing. So, if you have zeroed in on a Dubai vacation, make sure you make the most of it by giving it ample time. A 4-day vacation is an ideal choice to get the best experiences in Dubai.
But what exactly should you include in a 4-day Dubai holiday? Dubai is well known for both its traditional and modern charms, hence a short Dubai trip needs to combine the best of both worlds. Dubai also offers some of the world's finest recreational and adventure thrills, so it seems unfair not to include them in the list of things to do in Dubai. Here's what we think your ideal Dubai itinerary should consist of if you only have 4 days to spend in Dubai.
List of things to do – 4-days on Dubai holiday
Day 1: Explore Dubai's modern marvels
Your first day in Dubai ought to be filled with enchanting sights. Throughout the day, you will be wide-eyed and your jaw will drop at the sight of Dubai's architectural wonders. On Day 1, pick and choose your options from:
Burj Khalifa and Dubai Fountain – The world's tallest tower – Burj Khalifa along with the majestic Dubai Fountain are landmarks that should not be missed by any visitors. A Dubai city tour is never complete if you miss the opportunity to view the most iconic wonder of the emirate. Viewing the city from the 124th level of Burj Khalifa is a moment you will never forget in your lifetime!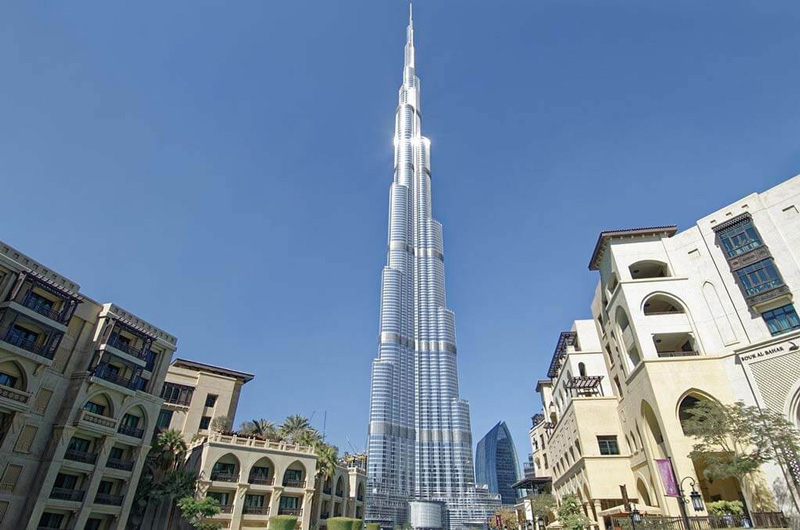 Museum of the Future – Unveiled recently, this futuristic museum is a stunning add-on to Dubai's ever-evolving city skyline. Described as an exemplar of next-generation architecture, the museum showcases space research and futuristic ideas geared toward a better future.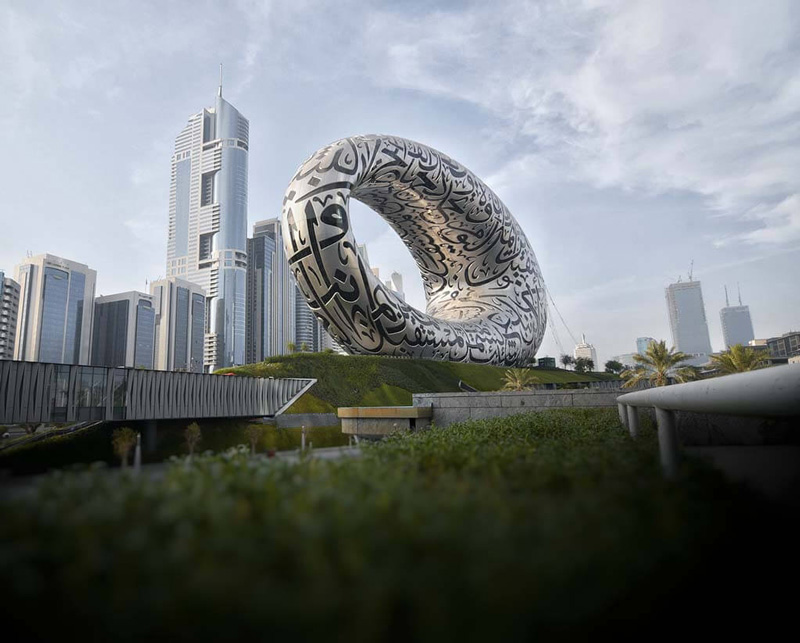 Dubai Miracle Garden – Dubai, though being a desert city, conjures up an oasis of millions of vibrant floral hues at Dubai Miracle Garden during the cooler months. If you are visiting Dubai in winter, don't miss the chance to visit this stellar seasonal attraction. Once you visit this attraction, ask yourself – Is there anywhere else in the world where you can find a natural flower garden of this size?
Dubai Marina – You can explore ultra-modern skyscrapers and enjoy chic, upscale dining venues and restaurants at Dubai Marina. Craving for some adrenaline rush? Check out the Xline Dubai Marina – the longest urban zipline experience in the world. Likewise, enjoy a dhow cruise to enjoy gorgeous scenic views of Dubai Marina.
Ain Dubai – The world's largest Ferris Wheel welcomes you to enjoy unrivaled panoramic views of Dubai. This is the perfect spot to enjoy Dubai's views from various perspectives.
Day 2: Experience the Bedouin culture
On your second day, get a glimpse of the contrasting ambiance of Dubai – the Dubai Creek section of the emirate which preserves tales of the bygone era of Dubai's past. Your plans for today are:
Al Fahidi Historical Neighbourhood – Here's where you can catch a glimpse of what Dubai looked like before it became a global megacity. It is still awe-inspiring to visit this monochromatic setting with its simple architecture that displays a unique way to keep the houses cooler in the desert heat. This neighborhood gives you a sense of how far Dubai has come since its humble beginnings as a fishing settlement.
Dhow Cruise on Dubai Creek- Take in the scenery of historical Old Dubai with majestic metallic towers looming in the background as you meander on the Dubai Creek onboard a traditional dhow cruise Dubai experience.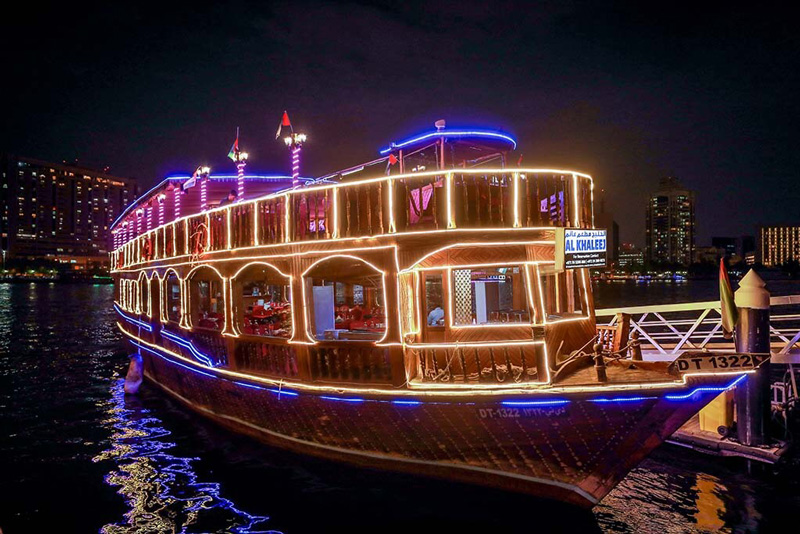 Dubai Souks and Al Seef – Take a stroll through traditional Arabian bazaars, known as 'Souks', which offer a variety of merchandise, including textiles, perfumes, spices, and gold. Also, you can shop here for reasonable prices and even score great bargains if you are an expert in haggling. Al Seef is a newly created waterfront arena that includes traditional souks along with some modern comforts and dining venues to hang out after a long day of sightseeing.
Dubai Frame – A great way to end a day of contrast. Dubai Frame is a supersized frame located near Zabeel Park. It is strategically erected in such a way that you get a glimpse of Dubai's past and its present from the top observatory deck. The panoramic view is an absolute not-to-miss experience.
Day 3: Venture beyond Dubai's city borders
This third day of your trip will take you away from Dubai's city vibes to discover the splendors that lie beyond. Today you spend your time amid the dunes or mountains. Choose your adventure!
Dubai desert experience – Experiencing the desert is a tranquil escape from Dubai's hustle and bustle. You may choose to do this expedition on the golden sand dunes in your own way, by either opting for a hot air balloon ride, or a full-fledged Dubai desert safari that includes dune bashing and other desert activities. Likewise, you can opt for an overnight tour with a desert sunset experience, traditional BBQ dinner, and Arabian folklore.
Hatta Wadi Hub – Take a long drive to the edge of UAE and get surrounded by the wonders of Hatta Wadi – an enclave of Dubai emirate. Among the rugged terrains at Hatta Wadi Hub, you can explore a variety of adventure thrills and nature hikes and even spend the night camping or glamping.
Day 4: Check out the shopping and food scene before heading home
Make sure you leave Dubai on a high note! Now that you know what Dubai is all about, you're ready to fully embrace the city's dining and shopping scene. Depending on what time you have your departure flight, you can include the following experiences on your last day in Dubai.
Explore Dubai's shopping scene – Dubai offers an array of malls and souks where shopaholics can indulge in some retail therapy. Be sure to stop by The Dubai Mall, Mall of the Emirates, Ibn Battuta Mall, and Dubai Festival City Mall. You can easily spend the remainder of your time at Dubai Mall as it is colossal and teeming with extraordinary recreational experiences such as VR Park and Dubai Aquarium and Underwater Zoo.
Enjoy an afternoon brunch – Check out the elegant food scene of Dubai with an afternoon brunch experience in Dubai. Brunch is a huge trend in Dubai and the city is home to some amazing restaurants serving mouthwatering menus representing cuisine from around the world. Try some sumptuous meals at chic restaurants like Bubbalicious, Toro Toro, and Nobu, to name a few.
Where to stay in Dubai
There is no shortage of options when it comes to accommodations in Dubai. Various accommodation options are available to suit all types of travelers and their budgets. The best ones to consider are as follows:
Ultimate in opulent stays – Atlantis the Palm, Burj Al Arab Jumeirah, Armani Burj Khalifa, One & Only Palm Dubai, Taj Dubai, Palazzo Versace Dubai
Luxury at its best – Hyatt Regency Dubai, Park Regis Kris Kin, Carlton Plaza Deira, Hilton Dubai Al Habtoor City, W Dubai – The Palm
Mid-range hotels – Majestic City Retreat Hotel, Grand Excelsior Hotel, Revier Dubai, LEVA Hotel and suites, Regent Palace Hotel
Budget hotels – Fortune Pearl Hotel Deira, Ibis Deira City Centre Hotel, Novotel Suites Dubai Mall of the Emirates, Landmark Plaza Hotel, Fortune Karama Hotel.
Conclusion
The first thing one notices in Dubai is the city's passion for ultra-modern architecture. It would be impossible to ignore iconic landmarks like Burj Khalifa and Dubai Frame. Dubai radiates contemporary style and a futuristic vision without a doubt. However, you will soon find them fading into the background as you explore Dubai deeper and come across some of the most extraordinary attractions and experiences.
The above-mentioned places are great choices for a 4-day Dubai vacation as they offer a wide variety of experiences to give you an overall impression of the city. Don't wait up! Dubai is calling for you to have the most wonderful journey of your life!