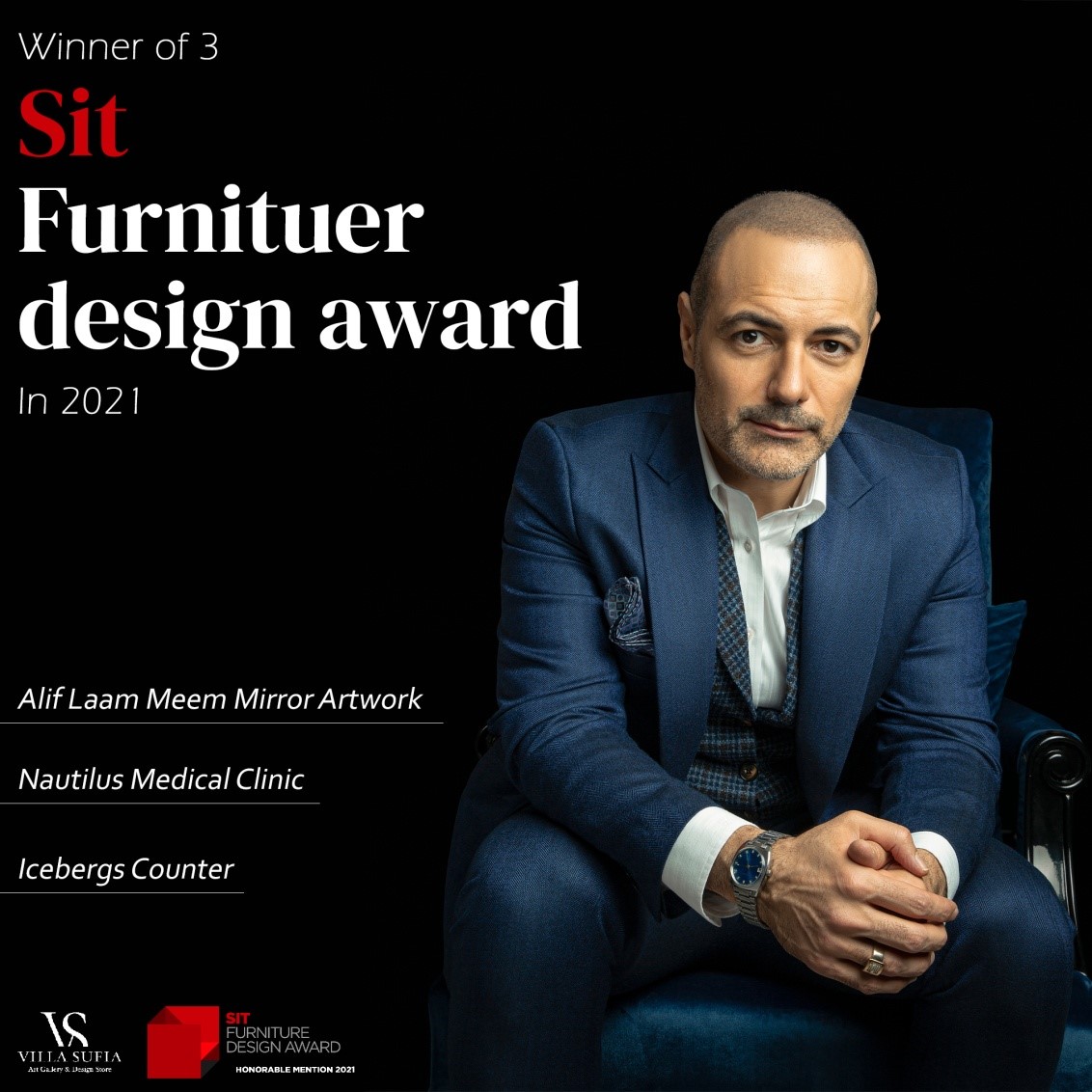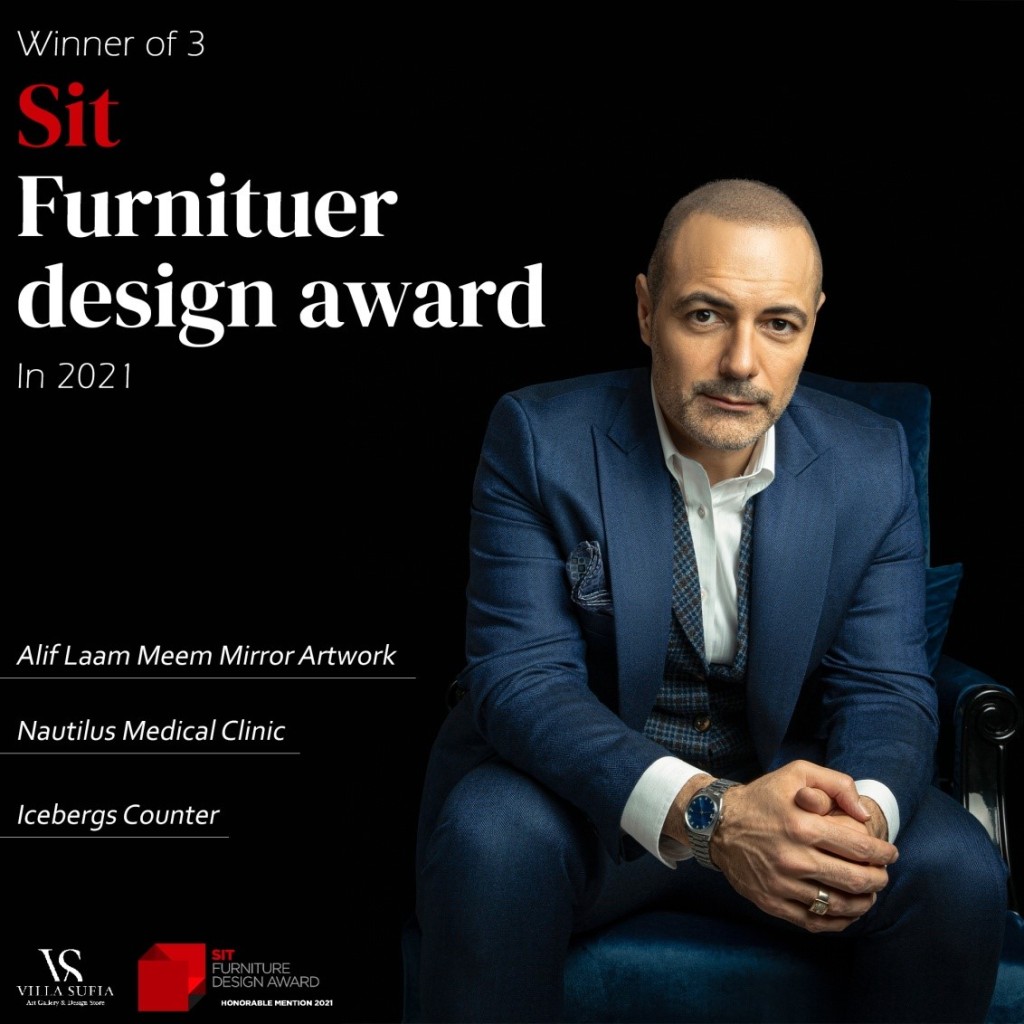 According to "Destination Iran" and following the website of "Siavash Sufinejad", this artist has created several innovative designs to express various concepts. For his works, he has received 3 awards with which you will be acquainted below:
Siavash Sufinejad: "At the beginning of the Persian New Year and the end of the year 2021, winning 3 awards at Sit Furniture Design Award, in 3 different areas-the art of sculpture, Interior design, and object design- has helped me with my goal which is introducing Iran at the international level. I will do my best to keep up with the good work to make Iran an honor, worthy of its great name. And I appreciate the collaboration of the supportive team of Villasufia which has been by my side through all this process".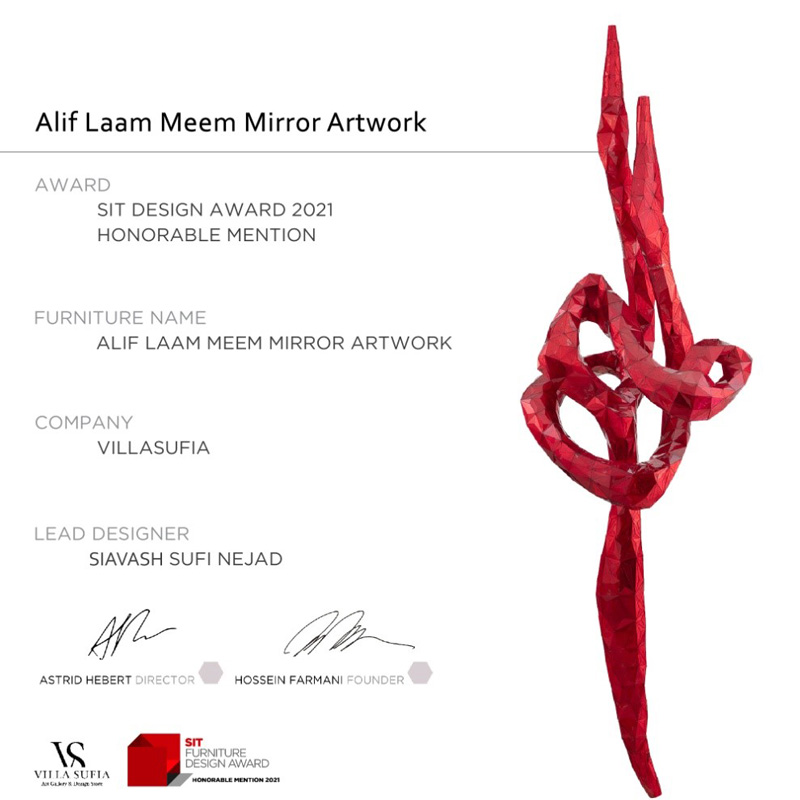 1-Alif Laam Meem is an opportunity after which you believe in the beliefs you questioned. The Qur'an is the sacred book of Muslims whose words are miracles, but what strange enchantment lies within the words once it says do not doubt this book, and the literal meaning with which it started to talk is still numinously preserved.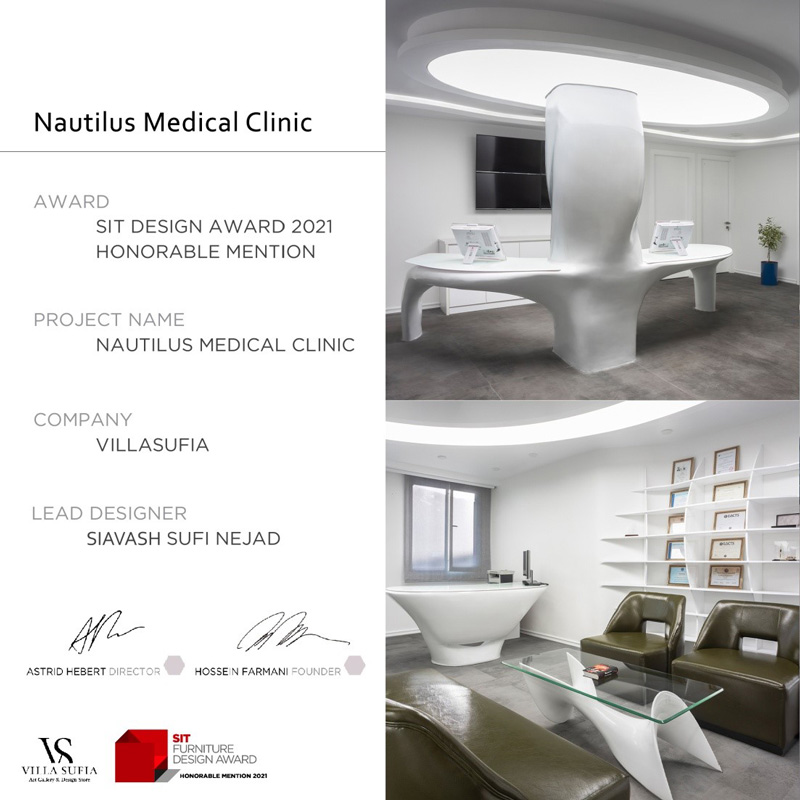 2-Medical Clinic Interior Design based on the concept of Fluid forms and running water (river).
This concept is completely obvious in the forms and monuments designed in different spaces in the clinic. With neutral spaces by using the list colors and materials, efforts have been made to provide a peaceful ambiance for the patients and make them mentally ready for the surgery. Practically all objects are designed based on human ergonomics using Fiberglass with 3D print technology.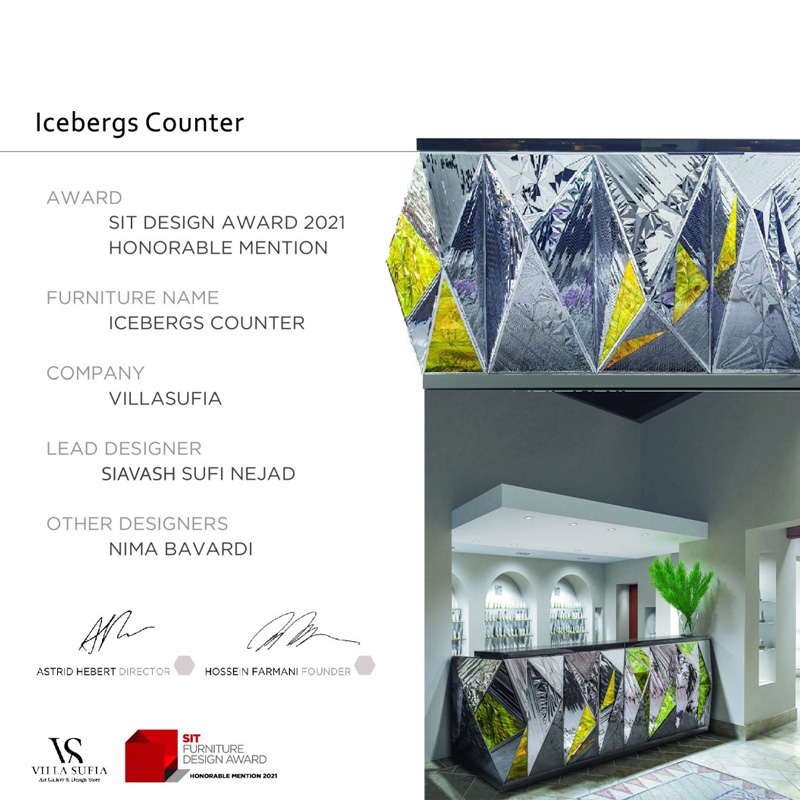 3-The mirror work counter has been designed by Siavash Sufinejad. Its main structure is made of wood and metal, and its surface has been decorated with the art of mirrorwork. The designer has tried to create a lasting effect by combining the geometry of the Mogharnas used on the ceilings of mosques in Islamic architecture, with the mirror work, which is one of the most famous handicrafts in Iran. This piece is produced in limited editions with the artist's signature and gallery's certificate.
Other Works of Siavash Sufinejad
Find out more on Siavash Sufinejad's Instagram page!