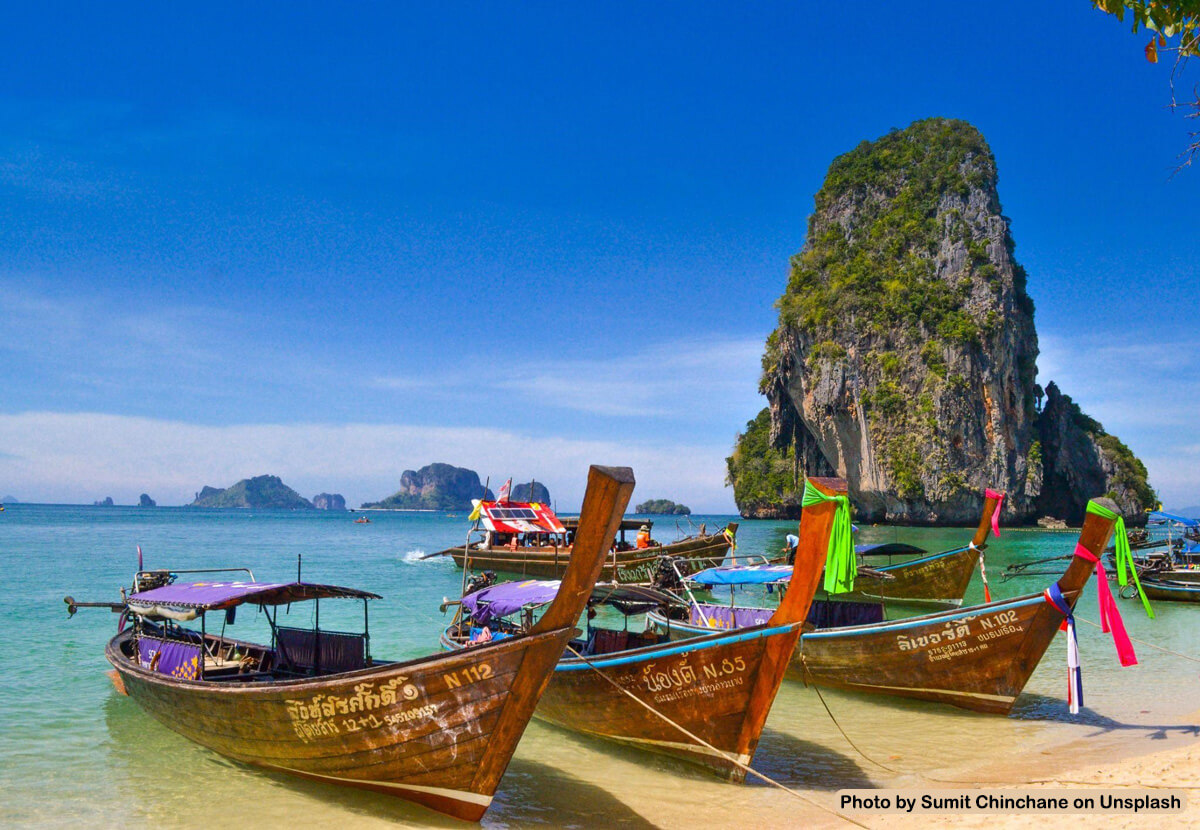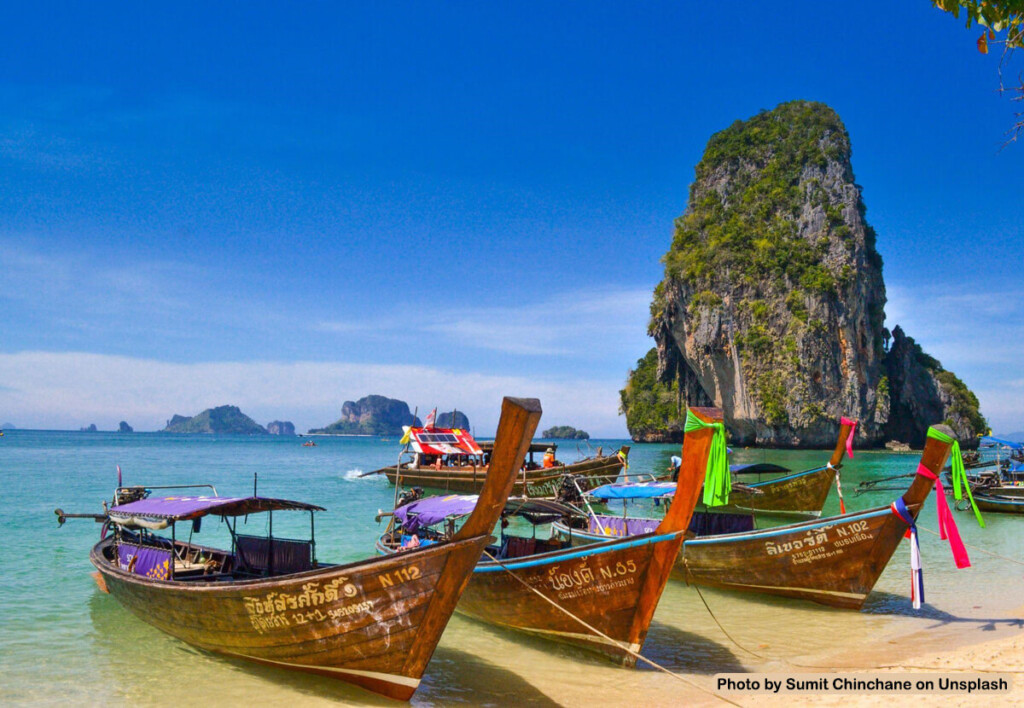 Before visiting Thailand, you need to know the popular attractions there and obtain a visa before traveling there. According to "Destination Iran", the "Bon Voyage Thailand", this country offers you lots of activities and experiences to enjoy.
Traveling to Thailand as an Iranian is a great way to experience a new country, experience its rich culture, and try some delicious food. But there are some things you need to know if you plan on visiting Thailand.
Cultural differences are a challenge for anyone who is visiting a country that has a different culture and traditions than its own, so it's always wise to familiarize yourself with local customs.
Visa Requirements for Iranian Tourists in Thailand
Before visiting Thailand, Iranian citizens must obtain a visa. The visa is valid for 90 days and can be obtained in advance from the embassy or consulate of Thailand. The application process is relatively simple, but can be tedious if you do not have experience with travel visas.
To obtain your visa, you will need to submit several documents and a fee. The fee can change at anytime and without prior notice, so it is a good idea to contact your local embassy before arranging your application.
If you plan to visit more than one country during your trip, you may want to consider applying for a multi-country visa, which allows you to enter multiple countries on a single passport. It costs more than a standard visa, but it is worth the cost for peace of mind.
You can also apply for a visa on arrival (VOA). This option is available at many international airports and is much faster than the traditional visa process.
In addition to a valid passport, you will need to provide proof of health insurance. Your policy should cover all medical expenses during your trip, including emergency evacuation and repatriation.
Popular Attractions to Visit in Thailand
The country is home to many popular tourist attractions, ranging from ancient temples and beautiful beaches to cultural landmarks and historical sites.
Phuket
Phuket, the stunning 'pearl of the Andaman Sea', boasts a wealth of attractions that keep visitors coming back year after year. The main draw of Phuket is its natural beauty. The island has long been famous for its stunning beaches and crystal-clear waters, which make it a popular spot for swimming and snorkeling. The seas are also dotted with interesting rock formations, making it a great place for explorers.
Phuket is also home to some amazing cultural attractions. The Old Town of Phuket is full of colonial-era buildings and charming streets that are perfect for exploring. Plus, there are plenty of temples, shrines and markets to explore in the area.
Krabi
Located in the southern part of Thailand, Krabi is a popular destination among tourists and locals alike. It boasts a variety of attractions, including pristine beaches and islands, limestone formations, and coral reefs.
This island is known for its scuba diving and snorkeling experiences. It also offers visitors a chance to see dolphins, turtles and other marine life. It is a protected archipelago in the Gulf of Thailand, comprising 42 islands. The island is popular for its untouched beaches and coral reefs, which are teeming with wildlife.
The Ang Thong National Marine Park
This is an exotic tropical paradise with unusually spectacular scenery. It has a unique mix of limestone mountains, thick jungles, white-sand beaches, waterfalls, surreal lakes and unexplored caves.
Ayutthaya
Formerly known as Krung Kao, it is a historic city in Thailand that contains many archaeological sites. It is a great place to visit for a day trip from Bangkok. It is located just 80 km from Bangkok and it offers a glimpse of the history of Thailand. It is also a good starting point for exploring the nearby areas.
Experiences and Activities Unique to Thailand
Long regarded as the hub of Asia's tourism industry, Thailand is no slouch when it comes to providing its visitors with a taste of the good stuff. The best part about it is that you don't have to trudge to the far flung reaches of the country to experience its plethora of attractions and offerings. For the savvy traveler, the key to a successful Thailand based trip is to have a flexible itinerary that allows you to mix and match destinations if you so choose.
Culinary Delights of Thailand
Besides its stunning architecture and spectacular temples, Thailand is also home to some of the most delicious food in the world. Its cuisine has something to please the palate of everyone, including the fussiest diner, thanks to its multiple climate regions and long-standing traditions.
There are many dishes that should be on your list of must-try meals while you're in the country, from classics like pho and curry to the tastiest Thai desserts. While there is no particular region in Thailand that produces the best Thai food, it's worth visiting Isaan for the famous som tampaya salad and other local delicacies that will make you drool with delight.
A round, flat bread called nan is a popular choice for breakfast or as a snack. It's either baked or fried in hot oil over a bed of stones and is served with a variety of traditional meals.
The most notable feature of this type of bread is its ability to keep fresh, ensuring that you have a constant supply for your next meal.
If you're looking for the most memorable experience during your stay in Thailand, then you'll be happy to know that there are a few restaurants in Bangkok that can provide you with all the culinary delights of this magnificent country.
These establishments will not only provide you with some of the most authentic and exciting Thai food, but also a glimpse into the ancient history of the country that has shaped the culture of the people here today.
Safety Tips for Iranian Tourists in Thailand
There are a number of things that Iranian tourists should be aware of before they visit Thailand. These include health, political tensions, weather, earthquakes and safe transport.
If you are unsure about your safety, you should always contact an expert travel agency. They will be able to provide you with tips and advice on how to stay safe during your trip.
Check your travel documents before you leave. It is important that your passport, visa and travel insurance are valid for at least six months from your date of entry into Thailand.
You should also check if you need any vaccinations before you go. Vaccinations can help to protect you from many diseases, but they cannot prevent everything.
Final Words
Visiting Thailand as an Iranian tourist can be a very exciting experience. Cultural differences will enrich both the host country and the guests. Thailand is a very popular tourist destination from people all over the world, so Iranian tourists will experience not only the domestic culture of Thailand but also meet people from around the globe.