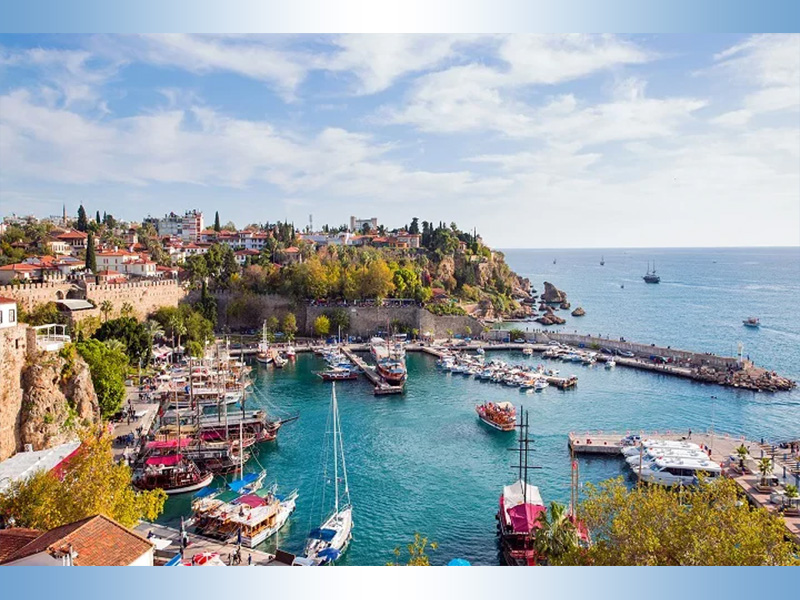 Visit Antalya to explore the natural beauty, history, and culture in this beautiful Mediterranean city of Turkey. According to "Destination Iran", the "Manolya Tours" travel agency has presented helpful information for such a trip that can help you make a more amazing trip to Antalya.
Antalya Tour: Discover the Beauty of the Mediterranean
If you are looking for a dream vacation that combines natural beauty, history and adventure, Antalya is the perfect destination for you. Located on the Mediterranean coast of Turkey. Antalya offers a breathtaking mix of sun-kissed beaches, majestic mountains, ancient ruins and vibrant culture. Whether you are traveling solo, with family or friends, Antalya has something for everyone. In this article, we will explore some of the must-visit places and experiences that Antalya has to offer.
Explore the Old Town of Antalya
The Old Town of Antalya, also known as Kaleici, is a maze of narrow streets, ancient houses, and charming restaurants and shops. This historic quarter is surrounded by fortified walls and offers a glimpse into the city's rich past. Some of the top attractions of the Old Town include Hadrian's Gate, the Clock Tower, and the ancient harbor. You can also wander through the colorful bazaars and pick up some unique souvenirs.
Relax on the Beaches
Antalya is blessed with some of the most beautiful beaches in the Mediterranean. Whether you prefer quiet coves or lively resorts, Antalya has a beach to suit your taste. Lara Beach, Konyaalti Beach, and Olympos Beach are some of the most popular spots, where you can soak up the sun, swim in crystal clear waters, and enjoy a variety of water sports.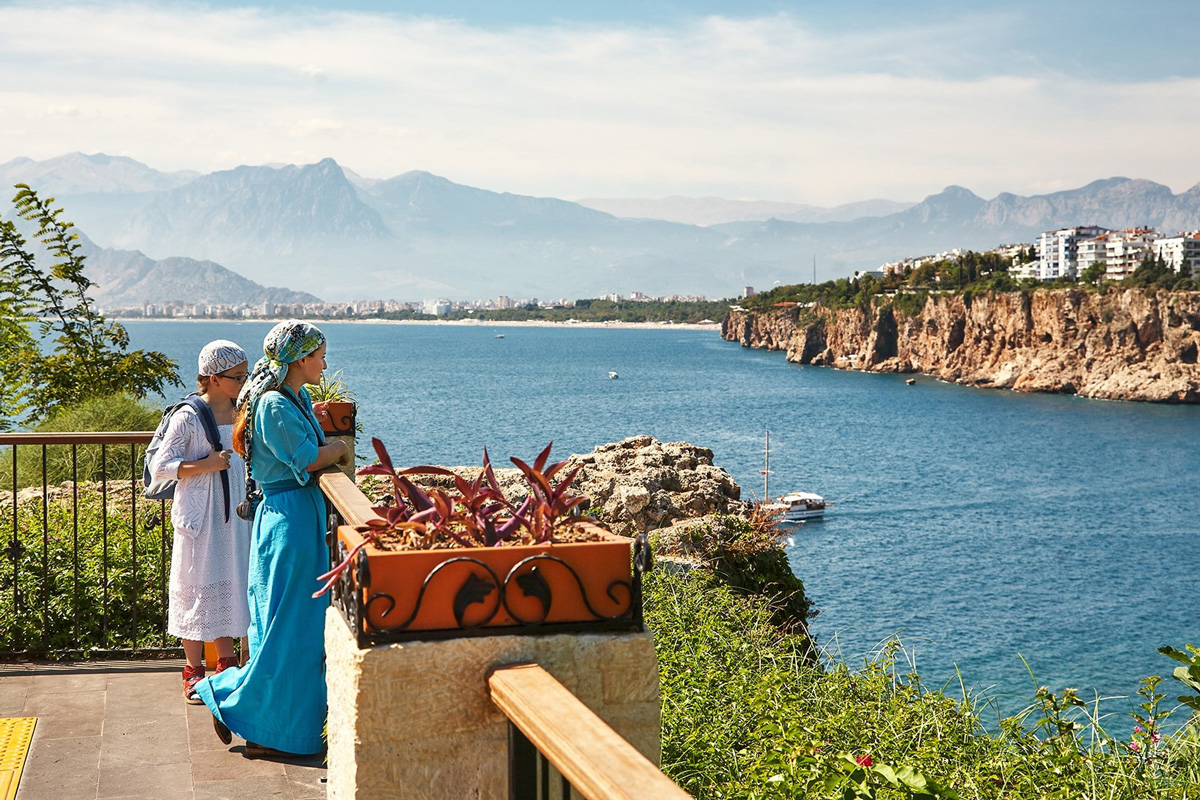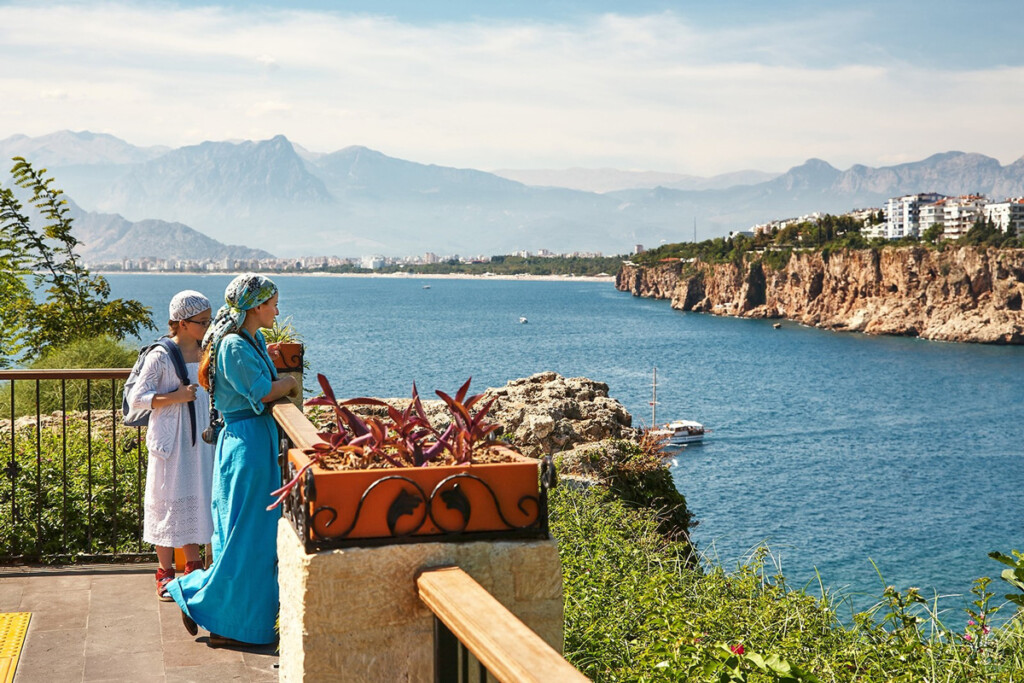 Discover the Natural Wonders
Antalya is also a paradise for nature lovers. The Taurus Mountains, which run parallel to the coast, offer stunning views, hiking trails, and adventure sports like paragliding and rafting. The Duden Waterfalls, located just outside the city, are another must-visit attraction. You can take a boat ride to see the waterfalls up close or enjoy a picnic in the lush green surroundings.
Experience the Local Cuisine
No trip to Antalya is complete without trying the local cuisine. Turkish food is known for its delicious flavors and generous portions. Some of the must-try dishes include kebabs, meze (a selection of small dishes), and baklava (a sweet pastry). You can also sip on traditional Turkish tea or coffee at one of the many cafes in the city.
Visit the Ancient Ruins
Antalya has a rich history that dates back to Roman times. The city and its surroundings are home to many ancient ruins that offer a glimpse into the past. The most famous of these is the ancient city of Perge, located just outside the city. You can also visit the ruins of Aspendos, which include a well-preserved theater, and the ancient city of Termessos, which is perched on a mountain and offers breathtaking views.
Where to Stay in Antalya
Antalya offers a wide range of accommodations, from luxury hotels to budget-friendly options. The most popular areas to stay in Antalya are Lara Beach and Konyaalti Beach. These areas offer a variety of hotels, restaurants, and entertainment options, as well as easy access to the beaches.
If you prefer to stay in the city center, Kaleici is the best option. This historic quarter offers a range of boutique hotels, guesthouses, and apartments, with easy access to the Old Town attractions.
For a more peaceful and secluded experience, you can stay in one of the many resorts located in the surrounding mountains or countryside. These resorts offer stunning views, luxury amenities, and a peaceful retreat from the city.
Getting Around Antalya
Antalya is a relatively small city, and most of the main attractions are located within walking distance of each other. However, if you want to explore the surrounding areas or visit the beaches, you may need to use public transportation or rent a car.
The public transportation system in Antalya consists of buses, trams, and minibuses (dolmus). The buses and trams run on a fixed schedule and offer affordable fares. The minibuses are more flexible and can take you to remote areas of the city.
If you prefer to drive, you can rent a car from one of the many rental companies located in the city. However, driving in Antalya can be challenging, especially during peak tourist season when the roads are crowded.
Best Time to Visit Antalya
Antalya enjoys a Mediterranean climate, with hot summers and mild winters. The best time to visit Antalya depends on your preferences and interests.
If you want to enjoy the beaches and water sports, the best time to visit is between May and October when the weather is warm and sunny. The peak tourist season is between July and August when the beaches and attractions are crowded.
If you prefer a more peaceful and less crowded experience, you can visit Antalya in the shoulder seasons (April-May and September-October). During these months, the weather is still pleasant, and the prices are more affordable.
If you are interested in cultural events, you can visit Antalya during the Antalya International Film Festival, which takes place in October.
Tips for Traveling to Antalya
Here are some tips to help you make the most of your trip to Antalya:
Learn some basic Turkish phrases to help you communicate with the locals
Dress modestly when visiting religious sites
Always carry sunscreen and a hat to protect yourself from the sun
Be careful when using public transportation or walking on the streets at night
Try to negotiate prices when shopping at bazaars or markets
Be respectful of the local culture and customs
Final Thoughts
Antalya is a destination that offers a unique blend of natural beauty, history, and culture. Whether you want to relax on the beaches, explore ancient ruins, or indulge in local cuisine, Antalya has something for everyone. By following these tips and recommendations, you can make the most of your trip to this beautiful city and create unforgettable memories.
Antalya is a gem of the Mediterranean that offers a perfect blend of natural beauty, history, and culture. Whether you want to relax on the beaches, explore the ancient ruins, or indulge in local cuisine, Antalya has something to offer for every type of traveler. So, pack your bags and get ready to discover the beauty of Antalya.
When planning your trip to Antalya, be sure to take advantage of the many tours and activities available. Whether you want to explore the city on foot, go on a boat tour, or try your hand at water sports, there's something for everyone.
During Antalya Tour and Pamukkale Tour, Manolya Tour offers a wide range of tours and activities to help you make the most of your trip. Experienced guides will show you the best sights and help you discover the hidden gems of the city.