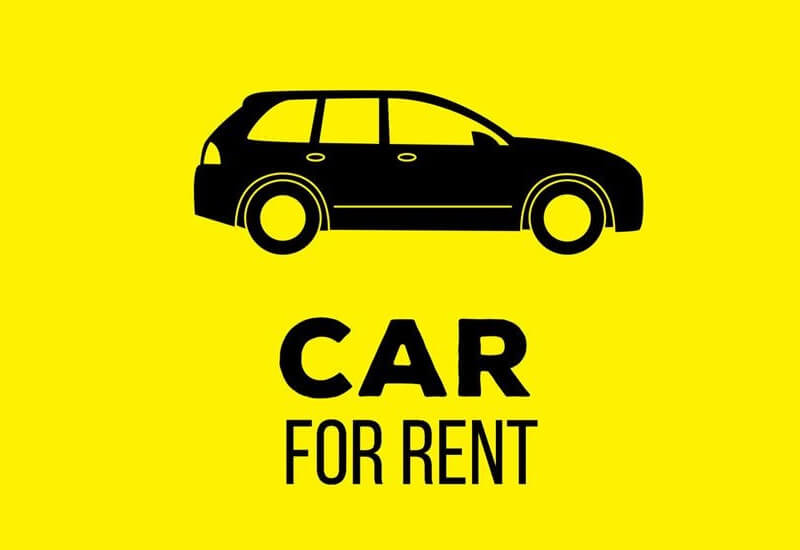 According to "Destination Iran" and following "Sweech Iran" website, people choose to apply for a car rental in Iran for various reasons. This company offers a wide range of services for such applicants. Please read on.
Today, Car rental in Iran is a great opportunity for those who want to travel and go sightseeing for a short time, but do not have a car to travel or do not intend to travel by car. Daily and repetitive schedules, crowded cities, work-related fatigue and stress, gaining experience and much more make us think of packing our bags and going on the road with family or friends.
Meeting new people, seeing new sights and places, and being with family will take all the tiredness out of our bodies and bring us a happier spirit and a calmer mind. You may ask why not use public transportation or private cars.
In this article, we are going to talk about the benefits of Car rental in Iran and compare it to other vehicles. Ultimately, it is you who will decide which method to use by examining the various aspects.
First of all, we must say that the bridge between renters and car renters is Car rental in Iran companies, which make it possible for the guest (renter) to temporarily own the car for a short period of time by paying the rent and providing the necessary documents.
Be someone else who has willingly given his car to him in order to earn money. Some of these companies have several branches in the country to meet the needs of people in this field. The Sweech Car Rental is an Iranian web site with more than 22 stations in 15 provinces. It is one of the active and reputable centers that provides online booking for renting a variety of cheap and luxury cars for people.
The purpose of renting a car is not just to travel, but people use this type of service for different purposes, such as renting a car for the bride, welcoming guests or high-class people, experience driving luxury cars, doing medical or administrative work in another city.
Therefore, a wide range of different models of Iranian and foreign cars are placed on the web site so that each person can use this service according to their needs and budget.
Car Rental in Iran Benefits
It is not always possible for everyone who owns a car to go on a business or leisure trip on their own. As a result, they are forced to travel by public transport, such as planes, trains, ships, and buses. Therefore, they need another vehicle to continue their journey and move from one point to another.
Taking taxis in and out of the city can be cheaper, but keep in mind that you will always have to wait a while to access a taxi and you will have to bring your luggage and accessories with you. It will make your trip tiring. But by renting a rain car or renting a car without a driver, the quality of your trip will increase because the car is at your disposal whenever and wherever you are and you do not have to carry your belongings. You can also pause and rest wherever you like and continue on your way again.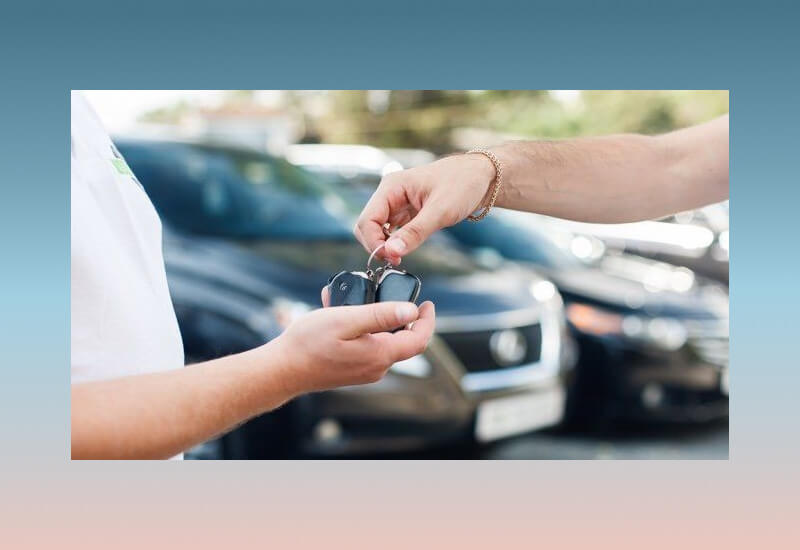 Lack of personal car due to lack of facilities can also be one of the reasons for using the benefits of renting a car. When you want to use this service, you will be able to choose from a variety of cars.
For example, when your work has a ceremonial aspect or the number of your guests is more than 4 people, private car or rented taxis cannot meet your needs or you want to use a different car and a higher model for a special event, so you go for rent.
The car with the desired facilities, experience driving luxury cars on the road for fun, or deciding to buy it can be other motivations for people to get these services.
Car rental in Iran, regardless of the car model, is provided by the institutions in two forms: rental car and driverless Car rental in Iran, which the users of these services use according to their situation and expectations.
For example, a person may not be well acquainted with the routes or may not want to take responsibility for driving while traveling so that he or she can enjoy his or her trip better, and other reasons that motivate the person to use a rain Car rental in Iran service. But renting a car without a driver can give you more comfort with your family or friends. Also, if you have 5 people, using these services will be more economical for you.
Terms and Conditions of Car Rental in Iran
When applying for a Car rental in Iran, you should be familiar with the terms and conditions in advance. One of the rules that companies have for renting a car is to buy insurance, or in other words, to offer rented cars with insurance, which includes full body insurance and third party insurance, so that in case of accidents, you have coverage for compensation.
It may seem like an extra expense to some people, but by insuring the car you will avoid paying heavier costs in the event of accidents such as theft, fire, accident and more. Of course, insurance companies do not cover damages that are intentionally caused to the car by the insurer or accidents that occur to the rental car due to the consumption of alcohol and drugs.
But what documents and conditions are needed to rent a car? These conditions vary depending on which Car rental service in Iran you want to use.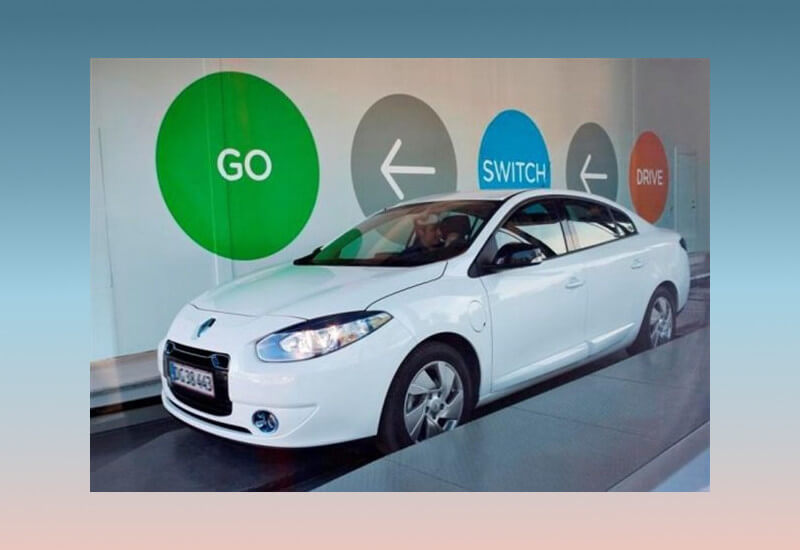 If you want to get a rainy Car rental in Iran service, you will have to pay according to the rental period and provide identification. But renting a car without a driver is a little different, in which case you are required to provide:
identification, a valid driver's license, have the minimum age required by the car owner, a valid job certificate, pay a cash deposit for possible driving violations, original or photocopy of the lease document of the place of residence you are staying and presenting a check or promissory note for the amount of the car, which may vary slightly from company to company.
Also, when the car is delivered to you, it has been technically inspected and serviced, so if damage is done to the car that was not present at the time of delivery, the car will fall in price, which the landlords are required to pay. However, in the Car Sweech rental company, you do not need to pay the cost of dropping the car in case of an accident.
In case of car breakdown that occurred due to a technical or mechanical defect, take it to the side of the road and contact the relevant company and explain the problem to them to be present at the scene of the breakdown or if another car is not repaired, to replace.
Also, if it is not possible for the company's repairmen to be present at the site, the landlord can get help from the car and then receive his fee by presenting an invoice. Another is that at the time of renting the car, before handing over of the car by the lessor, they take it to the car wash to be cleaned, fill the gas tank, and then deliver it to the customer.
Rules and rental rules are required for both parties to the transaction, so if you take responsibility for driving, follow the rules of driving, avoid speeding, do not leave the car unlocked on the road, and like a personal car or even more, take the necessary precautions.
rent a car in iran has many fans not only in Iran but also outside Iran. If you are one of those people who like to experience the tourist attractions of other countries with your car, try Car rental in Iran because when you rent a car without a driver, you will temporarily own the car and you will feel as comfortable in it as in a private car you have yourself.
Fortunately, some companies have made it possible for applicants to rent the car of their choice. You can experience a good trip in the destination country by completing the profile form and providing the necessary documents, such as a passport photo and paying the fees.
The price of renting a car depends on various factors such as the renting company, car model, year of car construction, number of rental days, extra kilometers, driving fines, etc. You can get more comprehensive information on prices and conditions by visiting the relevant sites.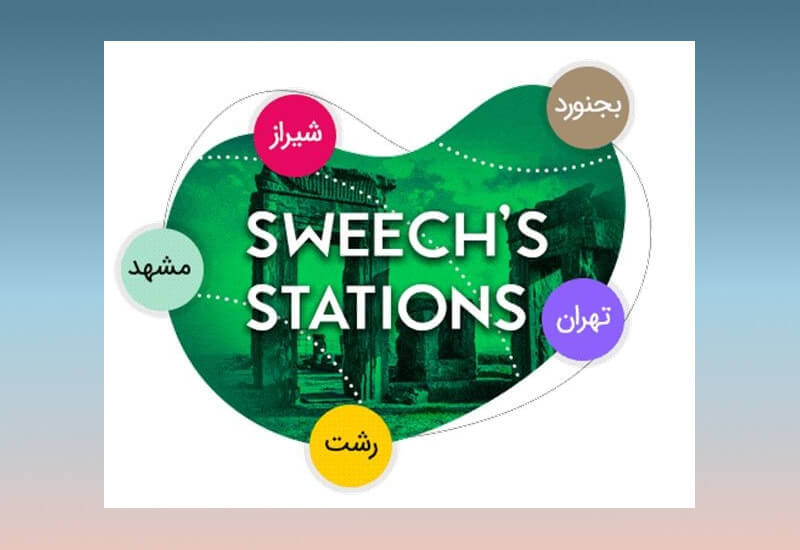 Sweech Car Rental in Iran Company, which has started its activity since 2011 in the field of renting different types of rain and driverless cars, is one of the most reputable active companies in the country. This company offers its services in Iran and in other countries such as France, Spain, Italy, etc without the need for a credit card.
You can communicate with this company online, by phone and email, and book your favorite car on any date. You can also visit https://sweechiran.com to learn more about the rules and how to rent a car. The company has earned an electronic trust symbol and responds to users' needs 24 hours a day, seven days a week.