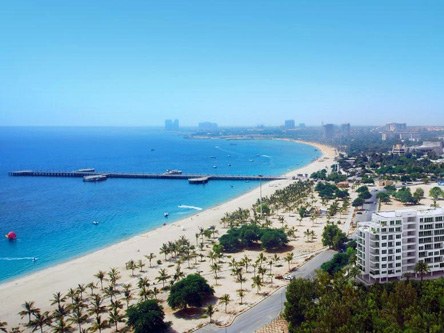 The Kish Island Tour is an extended tour to the Iranian island at the Persian Gulf. This tour is for you to spend some time there and learn a bit more about ancient history in this part of Iran. Also, you will see some aspects of modern life there as well.
Although you will find some vernacular architecture and Qanat (water supplement system) of the antiquity in Persia, the setting, climate, and culture are quite different from central Iran.
Detailed Itinerary of Kish Island Tour
The route of the Kish Island tour is as follows:
Tehran, flight to Kish Island, and flight back to Tehran.
Day 01: Overnight in Kish.
Fly to Kish. Visit:
Harireh ancient city
Water reservoir
Greek Ship wreck
Shopping malls (modern life)
Transfer to the hotel.
Day 02: Overnight in Kish.
Visit:
Dolphins' park
Birds garden
The underground city of Kariz
Optional activities (snorkeling, jet skiing, cable skiing, cycling, etc)
Transfer to the hotel.
Day 03: Overnight in Tehran.
Transfer to airport. Fly to Tehran.
Transfer to hotel.
Other Tour Packages
The Kish Island Tour of Iran will take you to an island in the Persian Gulf. This is going to be your extended tours of Iran if you have ordered an Iran tour package and want to explore our country a bit more. Some people may be living in the close countries in the south of the Persian Gulf and Oman Sea and would like to spend some short time in Iran. This could be for them as well.
"Destination Iran has planned other tour packages to other parts of Iran too. They could be to central Iran or extended tours to various corners of our country. You can choose your ideal tour from among them.
Therefore, it is highly recommended to take an extended tour like this to enrich your experience in Iran.
---
More about Iran Tours!