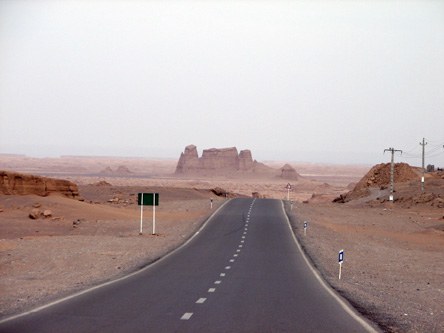 You can extend your journey to Iran by the Short South East Iran Tour package as an extended tour to western Iran. This tour will take you to the largest province of Iran, Kerman. You will see the local mountains and the famous Lut desert. In addition to them, you will visit several ancient monuments representing the vernacular architecture and particular archetypes created to respond to the area's climate requirements.
Have a look at the detailed itinerary for more information:
Detailed Itinerary of Short South East Iran Tour
The route of this tour package is as follows:
Tehran, Kerman, Mahan, Rayen, Shahdad, Lut Desert, and Tehran.
Day 01: Overnight in Kerman.
Fly to Kerman. Drive to Rayen to visit:
Ancient Rayen Walled Town
Continue to Mahan to visit:
Shahzadeh Garden
Shah Nematollah-e Valy Mausoleum
Drive back to Kerman.
Transfer to the hotel.
Day 02: Overnight in Kerman.
Drive to Lut Desert via Shahdad to visit:
Kaluts
Desert Villages
Dates' Gardens
Kariz System
Back to Kerman.
Transfer to the hotel.
Day 03: Overnight in Tehran.
Inside the city, visit:
Ganjali Khan Complex (bazaar, caravansary, bath, etc)
Herb sellers' shops in Kerman bazaar
Vakil Traditional Teahouse
Icehouse
Jabalieh Dome
Fly to Tehran. Transfer to the hotel.
More Tour Packages
The Short South East Iran Tour you have read above is one of the extended tours of Iran for those who order an Iran tour package and want to explore our country a bit more. In addition, if you are a fan of the deserts and love to see fantastic rock formations and desert vegetations in such terrains, this is a rare opportunity to see a vast area full of them. Therefore, it is highly recommended to take an extended tour like this to enrich your experience in Iran.
---
More about Iran Tours!