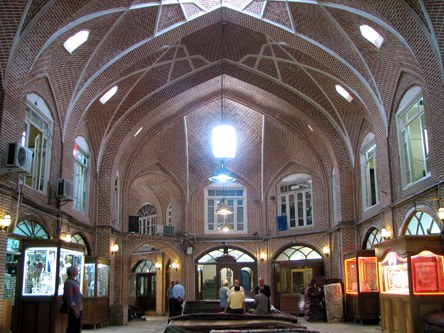 The Short North West Iran Tour is a quick extended tour to Iran's North West. If you have traveled through Iran choosing a tour package around Iran, this will be an interesting package to see some different aspects of Iran for a few days. This tour takes you to the Western and Eastern Azerbaijan provinces of Iran. You will be able to explore the Azeri speaking areas of Iran with different cultures ad architecture.
A day-to-day itinerary of this trip can be found below:
Detailed Itinerary of Short North West Iran Tour
Here is the route of this tour:
Tehran, Tabriz, Kandovan, Qara Kelisa, and Tehran.
Day 01: Overnight in Tabriz.
Fly to Tabriz. In an around Tabriz, visit:
Kandovan Cliff dwelling village
House of Constitution
Tabriz Grand Bazaar
Tabriz Friday Mosque
Transfer to the hotel.
Day 02: Overnight in Tabriz.
Drive outside Tabriz to visit:
Qara Kelisa ancient Church
Back to Tabriz and transfer to the hotel.
Day 03: Overnight in Tehran.
Inside Tabriz, visit:
Azerbaijan Museum
Blue Mosque
Transfer to the airport to fly to Tehran. Transfer to the hotel.
Other Tour Packages
The Short North West Iran Tour you have just observed above is an amazing experience. It is one of the extended tours of Iran for those who order an Iran tour package and want to explore our country a bit more. In addition to the wonders of an ancient city of Iran on the Silk Route, you will see some of the most eye-catching churches of Iran, the largest roof bazaar of the country, and the beautiful mountains of the northwest of Iran.
The Azeri people are proud of their ancient Iranian legacy and the pivotal role they had played in our history. They are proud of their ethnic identity as well as their music, arts, etc.  Therefore, it is highly recommended to take an extended tour like this to enrich your experience in Iran.
---
More about Iran Tours!