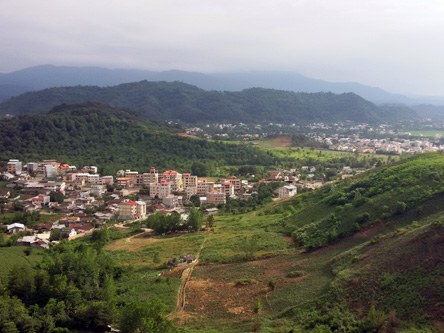 We offer you the Short Caspian Tour if you have already chosen one of our Iran tours and would like to see more of this country on the Caspian shore and its cities. This is a very interesting quick visit to the north of Iran where the high mountains and forests are extended all the way to the shorelines. Food and local costumes will attract your attention right away. You will be able to explore the local culture quickly and see how different it is from the rest of the country.
Here's the detailed itinerary of such an extended trip to the north of Iran:
Detailed Itinerary of Short Caspian Tour
Here is the route of the tour:
Tehran, Masooleh, Lahijan, Rasht, Anzali, and Tehran.
Day 01: Overnight in Lahijan.
Drive to Lahijan. En route, visit:
Tea fields
Masooleh village
Sheitan Kooh
Transfer to the hotel.
Day 02: Overnight in Rasht.
Drive to Anzali. Visit:
Anzali fish market
Anzali lagoon
Proceed to Rasht to visit:
Rasht Traditional Bazaar
Gilan Village Legacy (Museum of Old Houses)
Transfer to the hotel.
Day 03: Overnight in Tehran.
Drive back to Tehran. Transfer to the hotel.
Other Tour Packages
The Short Caspian Tour you have observed above is one of the short extended tours of Iran for those who order an Iran tour package and want to explore our country a bit more. In addition to what you see on your main trip, you can scratch the surface of the northern Iranians' culture in a few days to experience something totally different. The architecture and monuments are different. Farmers are everywhere. Some go fishing to earn a living. Local people wear colorful clothes. And a lot more.
Therefore, it is highly recommended to take an extended tour like this to enrich your experience in Iran.
---
More about Iran Tours!