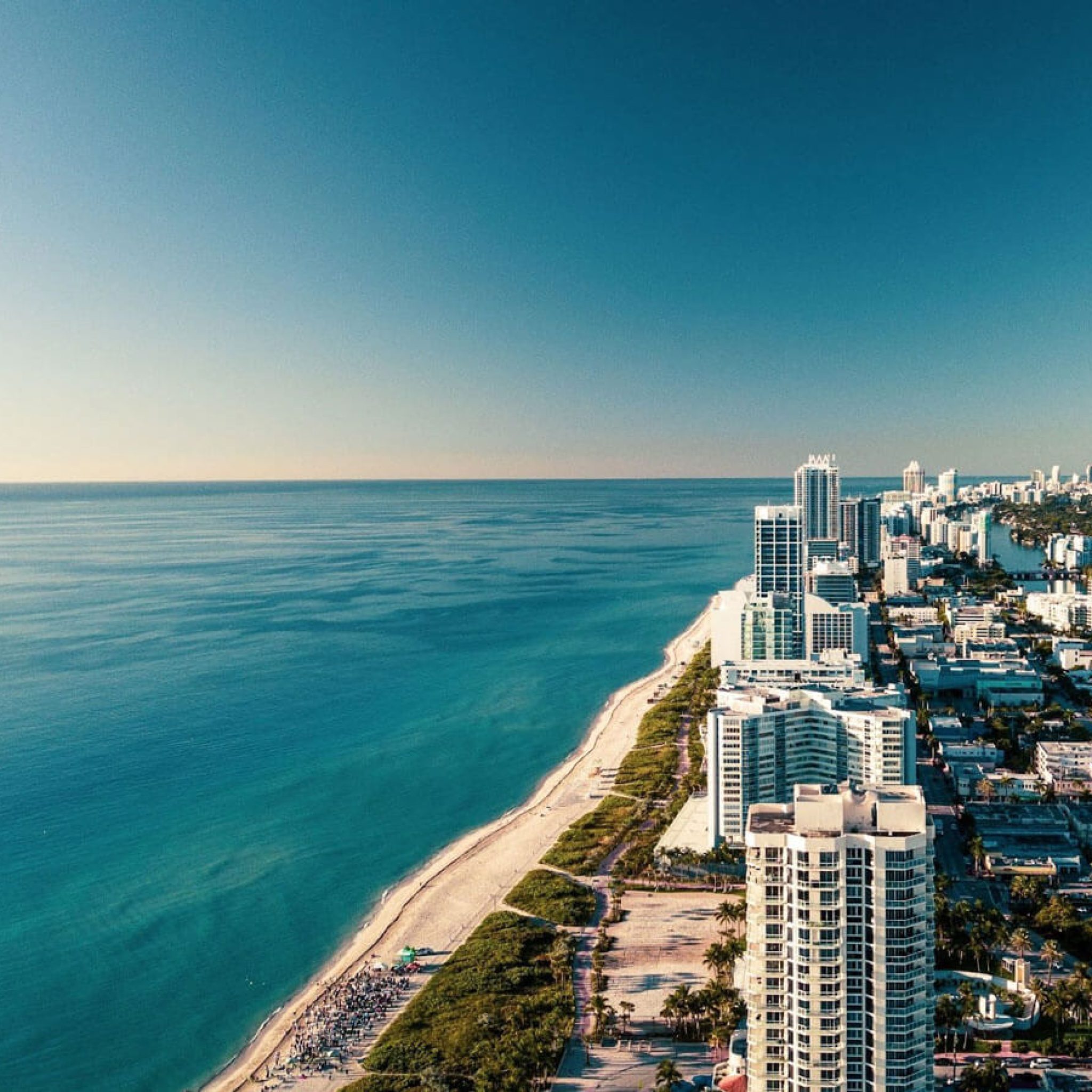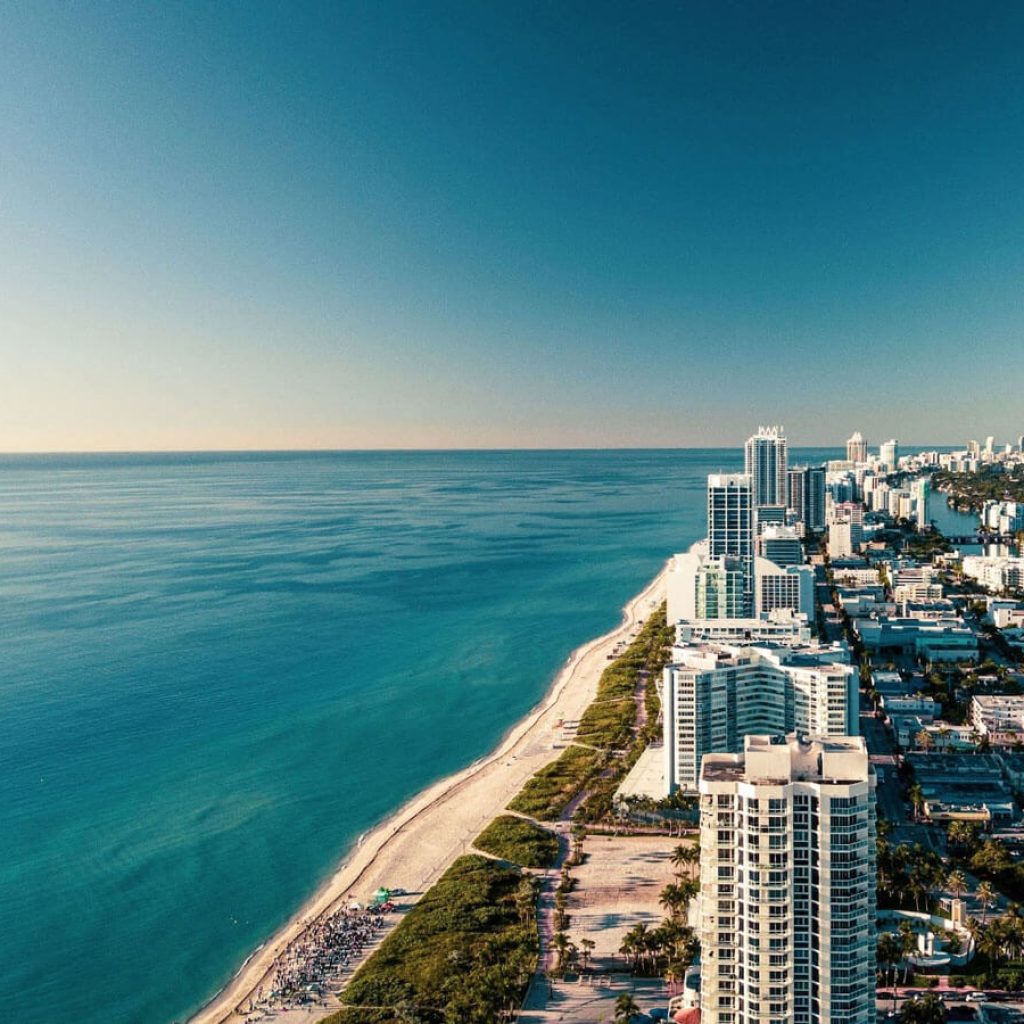 According to "Destination Iran" and following the "Family Destinations Guide" website, there are several attractive activities and experiences in Miami for Iranian tourists. Here are some:
Miami, Florida is a bustling city that attracts millions of tourists each year. With its warm weather, stunning beaches, and diverse cultural offerings, it's no wonder that this city has become a popular destination for Iranian tourists.
Whether you're interested in exploring the city's rich history, trying new foods, or simply relaxing on the beach, Miami has something to offer for everyone.
We'll take a closer look at the top things to do in Miami for Iranian tourists, from visiting Little Havana to taking an airboat tour of the Everglades.
So pack your bags, grab your sunscreen, and get ready for an unforgettable adventure in Miami, Florida!
Explore Little Havana
Little Havana is a neighborhood in Miami that has been a hub of Cuban culture for over 50 years. This vibrant community is a must-visit for anyone interested in experiencing the rich heritage of Cuba.
Visitors to Little Havana can sample authentic Cuban cuisine at one of the many restaurants in the area, which serve traditional dishes like ropa vieja, arroz con pollo, and fried plantains. The area is also famous for its live music scene, with a variety of venues offering music ranging from salsa to son.
One of the highlights of a visit to Little Havana is browsing the street vendors selling handmade arts and crafts. You can find a range of items, including traditional Cuban cigars, beaded jewelry, and paintings.
On the weekends, the neighborhood comes alive with the lively rhythms of Latin music and the aroma of traditional foods wafting through the streets. You can also visit Maximo Gomez Park, also known as Domino Park, where you can observe elderly Cuban residents playing dominos and socializing with each other.
Exploring Little Havana is an excellent way to experience the rich cultural heritage of Cuba, and gain a deeper understanding of the history and traditions of this vibrant community.
Take a Walk on South Beach
South Beach is one of Miami's most famous landmarks and a must-visit destination for any tourist. This iconic beach is located on the southern tip of Miami Beach and is known for its soft, white sand and crystal-clear waters of the Atlantic Ocean.
Visitors to South Beach can take a leisurely walk along the shoreline and soak up the sun. The beach is a great place to swim, with warm waters that are perfect for splashing around or taking a dip. If you prefer to relax on the sand, there are plenty of beach chairs and umbrellas available for rent. This is a perfect destination for anyone looking for free things to do in Miami.
South Beach is home to a vibrant cultural scene. There are numerous restaurants, cafes, and shops in the area, offering everything from gourmet cuisine to souvenirs.
The Art Deco Historic District is also located in South Beach and is a must-visit for those interested in architecture and history.
Visit the Everglades National Park
The Everglades National Park is a stunning natural preserve located in southern Florida and is a must-visit for nature enthusiasts and outdoor enthusiasts.
This unique ecosystem is home to a wide range of wildlife, including alligators, manatees, and a diverse collection of birds. It's one of the few places in the world where you can see both alligators and crocodiles in the same habitat.
One of the best ways to experience the Everglades is to take an airboat tour. These guided tours offer a thrilling and up-close look at the vast swamp lands and the diverse wildlife that calls the Everglades home. You'll have the opportunity to see alligators and other animals in their natural habitat and learn about the unique ecosystem of the Everglades.
For those who prefer to explore the Everglades on foot, there are several nature trails and hiking paths available. These trails offer a chance to experience the unique flora and fauna of the park and to observe wildlife up close. There are guided nature walks and bird-watching tours available, offering a deeper understanding of the ecosystem and the animals that inhabit it.
The Everglades National Park is a unique and breathtaking destination that should not be missed. With its vast swamp lands, diverse wildlife, and opportunities for outdoor activities, it's a must-visit for anyone visiting Miami.
Visit the Vizcaya Museum and Gardens
The Vizcaya Museum and Gardens is a stunning villa located in Miami, Florida that was built in the early 20th century.
This magnificent structure is a prime example of Renaissance-style architecture, with its grand staircases, spacious rooms, and elegant gardens. The villa was originally built as a winter home for industrialist James Deering and has since been converted into a museum.
Visitors to the Vizcaya Museum can explore its art collection, which features a range of works from the European Renaissance period to the American Arts and Crafts movement. The museum showcases an array of furnishings and decorative objects, offering a glimpse into the opulent lifestyle of the early 20th century.
One of the highlights of a visit to the Vizcaya Museum and Gardens is its ornate gardens. The lush and well-manicured grounds are filled with exotic trees, shrubs, and flowers, and feature beautiful fountains, reflecting pools, and a stunning view of Biscayne Bay.
Visitors can take a leisurely stroll through the gardens or simply relax on a bench and take in the serene surroundings.
The stunning Renaissance-style architecture, extensive art collection, and lush gardens offer a unique glimpse into Miami's rich cultural heritage and make for an unforgettable experience.
Try Authentic Floribbean Cuisine
Miami is known for its unique blend of Caribbean and Floridian cuisine, known as Floribbean. This unique fusion of flavors showcases the best of both worlds, combining the bold spices and flavors of the Caribbean with the fresh ingredients and light seasonings of Florida.
For those interested in trying authentic Floribbean cuisine, there are plenty of restaurants and cafes in Miami that serve this delicious style of cooking.
Some popular dishes to try include conch fritters, which are made with the meat of the conch snail and are a staple of Caribbean cuisine. Another must-try dish is stone crab claws, which are a local delicacy in Miami and are typically served with a mustard sauce.
Key lime pie is another popular dessert in Miami and is a staple of Floridian cuisine. This tangy and sweet treat is made with fresh key lime juice and is a perfect way to end a meal.
Other popular dishes to try include seafood paella, plantain-crusted mahi-mahi, and yellow rice with black beans.
Conclusion
Miami is a vibrant and exciting city that offers something for everyone. From the bustling energy of Little Havana to the stunning beauty of the Everglades National Park, there are plenty of things to see and do in Miami.
Whether you're interested in exploring the unique culture and cuisine of the city, taking a stroll on the famous beaches of South Beach, or simply soaking up the sun, Miami is a must-visit destination.
So, if you're an Iranian tourist visiting Miami, be sure to take advantage of all that this amazing city has to offer.