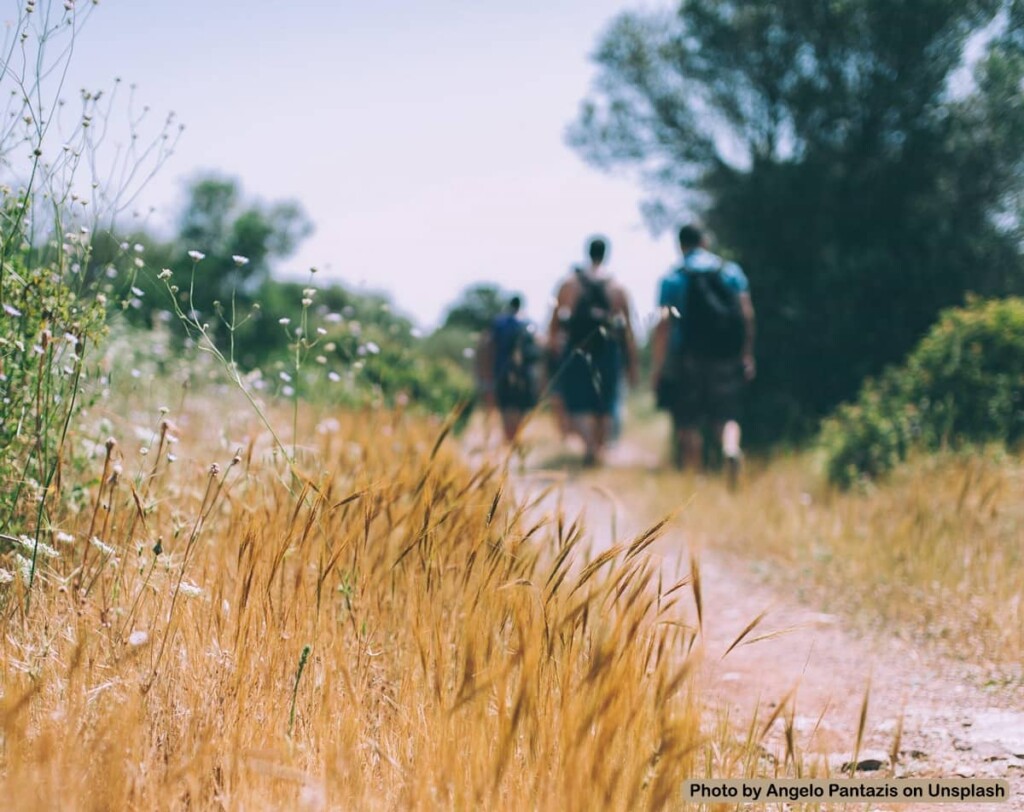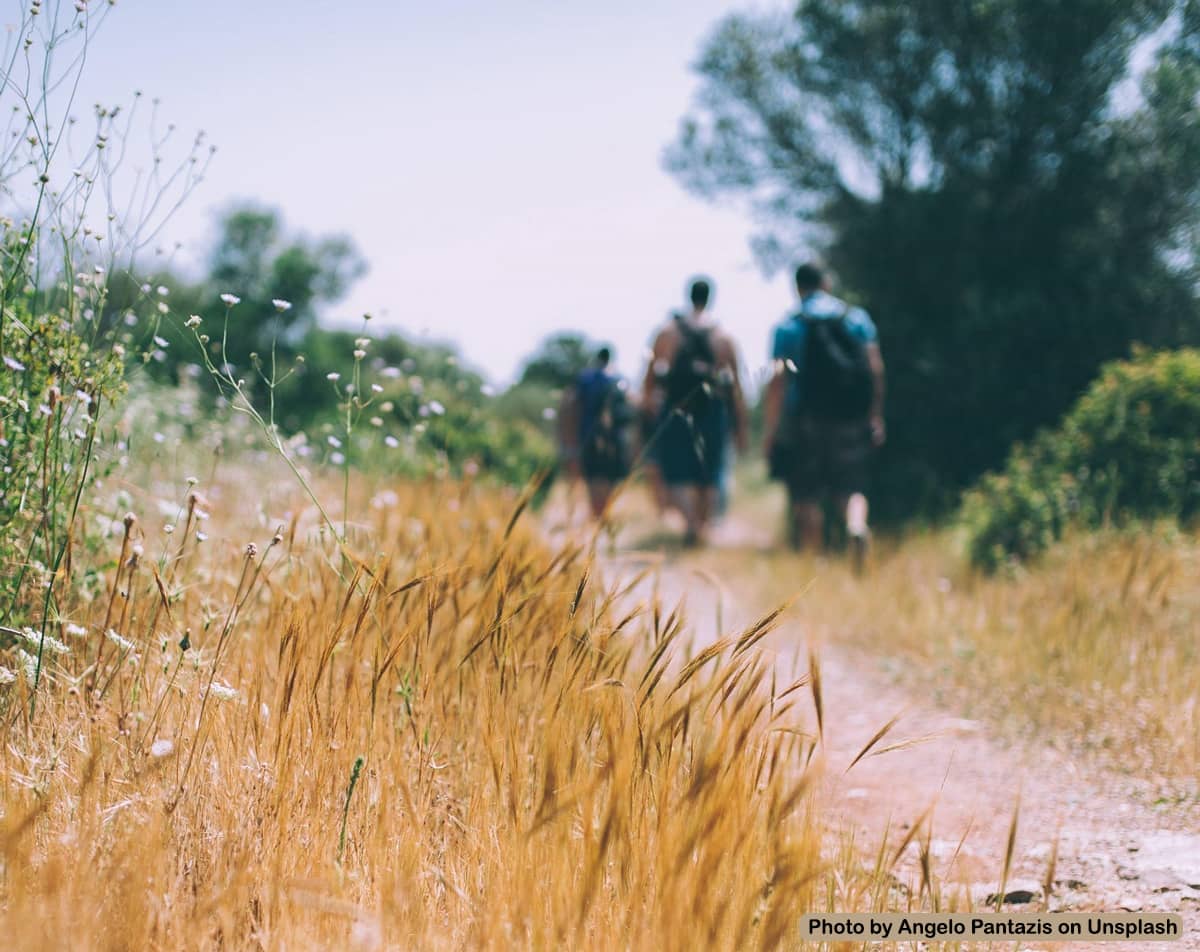 If you are an outdoor person who loves exploring nature, there are several top hiking routes in Portugal. According to "Destination Iran", the "Why This Place" website has introduced several routes and trails with some helpful information that you can find below:
Portugal is one of Europe's best hiking destinations. The country's scenic Atlantic views, dramatic cliffs, and beautiful beaches make for incredible landscapes to explore on foot.
There are many different hiking routes in Portugal to choose from, from short and easy routes for beginners to longer multi-day hikes that challenge more experienced hikers. Here are some of the best hikes you can take on in this stunning country in 2023:
Rota Vicentina along the Alentejo coast
The Rota Vicentina is one of Europe's most spectacular coastal paths, running along deserted beaches, craggy cliff tops and riverbanks, through meadows bursting with wild flowers, cork oak and pine forests and herb-scented maquis. It also cuts through a string of magical little villages.
The best way to experience Portugal's truly pristine coastline is by hiking the Rota Vicentina. It stretches along the Alentejo coast between Santiago do Cacem in the north and Cabo Sao Vicente (Cape St Vincent) in the south, and is divided into two main routes: the Fisherman's Trail and the Historical Way.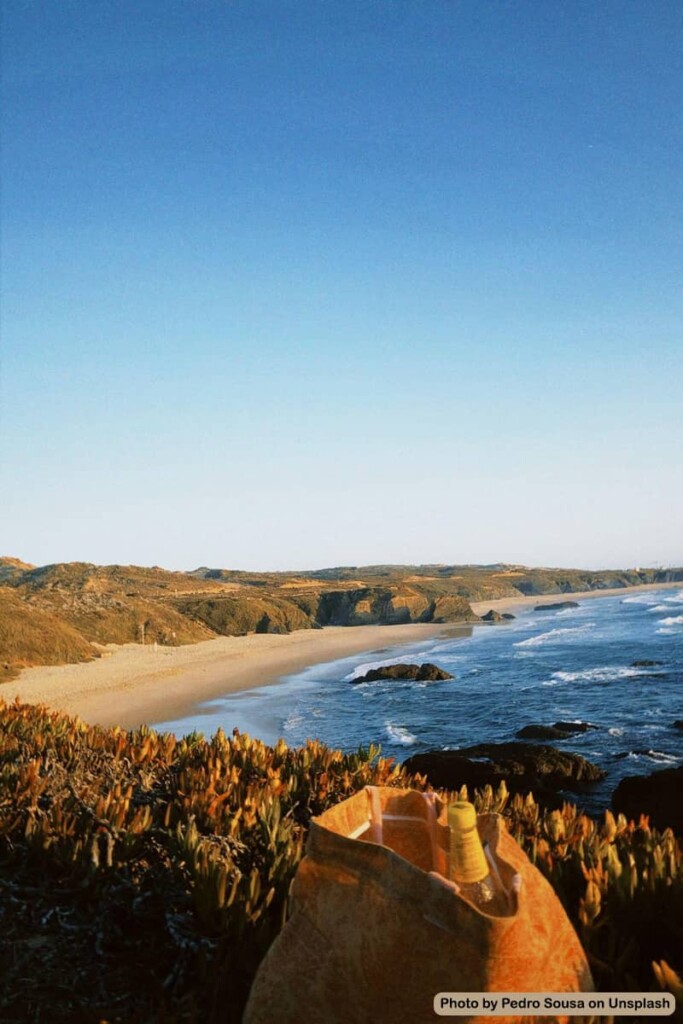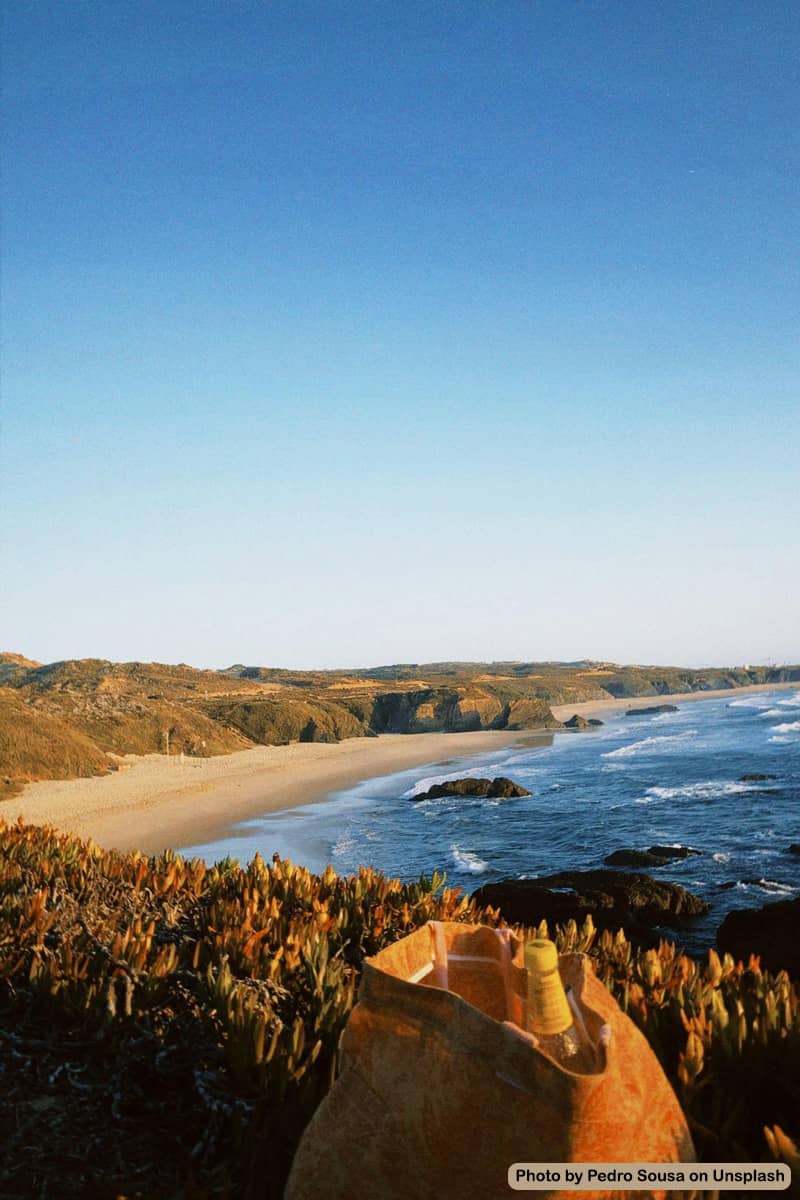 Both are fantastic, but the most popular route is the Fishermen's Trail – which starts in Porto Covo and ends in Lagos – because it takes in some of the best stretches of the Alentejo coast. It's a long trek, but the views are amazing.
Another highlight is the section between Almograve and Odeceixe, where you can enjoy a variety of different terrains and plant life. In this part of the coast, you'll also find charming seaside towns and some great restaurants!
You can hike the whole 230 km Rota Vicentina over 10 days or you can pick and choose sections that suit your schedule. Whether you go for the full route or just select one of the most scenic sections, you'll have a truly unforgettable experience.
The Peneda-Geres National Park
If you're looking for a relaxing place to get away from the crowds and experience nature at its best, the Peneda-Geres National Park is the perfect option. With waterfalls, lagoons and epic landscapes, this national park is definitely a must-visit during your trip to Portugal.
A great way to immerse yourself in the nature of Geres is to go for a hike. You can choose from a wide variety of routes that are not only fun but also offer amazing views and the opportunity to meet some native species.
One of the most fascinating hiking trails in Peneda-Geres is the Via Geira, which is a preserved part of an ancient Roman road that once stretched between Braga and Astorga. This section is now a World Heritage site and offers unforgettable hiking experiences.
Another great trail is the Trail to Mata de Albergaria, which leads to waterfalls and idyllic lagoons in the middle of the forest, perfect for swimming. This trail takes about 3-4 hours and can be accessed by following the N308-1 from Geres.
Finally, the Trail to Poco Azul is one of the most famous hikes in Peneda-Geres and will allow you to visit a beautiful blue lagoon in the National Park. This trail can be accessed by following the N308-1, and will take about 10-15 minutes to reach the swimming pools.
The trails of Peneda-Geres are a fantastic way to discover this stunning region and the best part is that they can be done in any season! In the Spring, it's especially beautiful because of the blooming flora that covers the forests and mountain ranges.
The Azores islands
As volcanic islands, the Azores are home to a myriad of hiking routes in Portugal that will appeal to hikers of all levels. You can explore crater lakes, volcanic calderas and lava tubes, or hike up to Portugal's highest point at Pico.
The best time to visit the Azores is in the spring or summer when the islands are bursting with epic flowers and colorful foliage. This is also when the islands' stable, subtropical climate is at its best, allowing hikers to experience rushing waterfalls and fuller streams and lakes.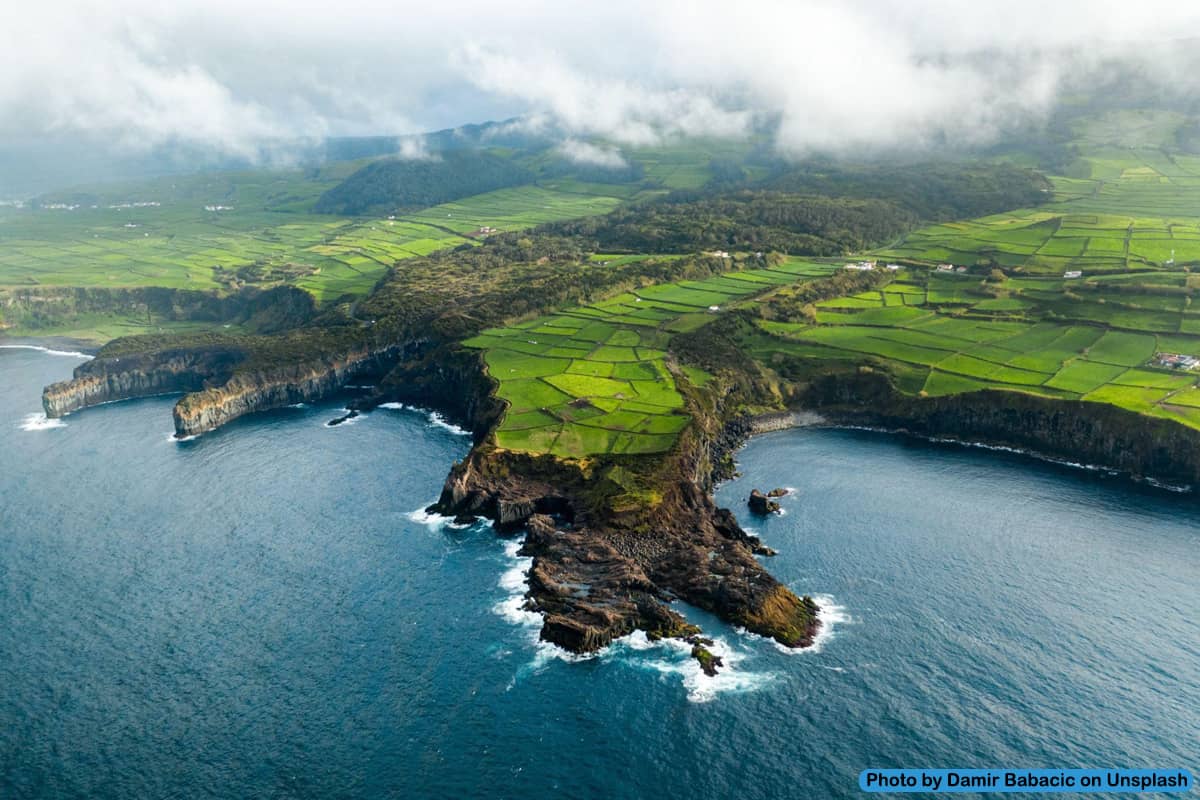 Some of the most dramatic landscapes in the Azores are found on the more rugged islands of Flores and Sao Jorge, which are both considered entire Biospheres. Both of these islands have dramatic fajes (volcanic cliffs) and vertical coastlines, as well as lush mountains and spectacular scenery.
In addition to their awe-inspiring landscape, the Azores are renowned for their hot springs. You can soak in a range of hot pools, including those on Sao Miguel and Terceira.
You can find hiking trails on all of the islands, though some are more dramatic than others. On Terceira, you can explore an extinct volcano and walk into a lava tube. In Flores, you can hike to a lagoon where dozens of waterfalls drop from lush green mountains.
In Sao Miguel, the most popular trail is Lagoa do Fogo. This short trail climbs in elevation, takes you past idyllic farming lands and pastures, and brings you to a Levada (the Portuguese version of an irrigation channel/aqueduct).
Madeira
Madeira is a gorgeous island that is shielded by mountains, which means that rain is uncommon, and the weather rarely gets too hot. This makes it ideal for hiking, mountain biking and surfing.
There are many great hikes on Madeira that will leave you wanting to visit more of the island's trails. Some of the most popular are PR6 Levada 25 Fontes and Vereda do Larano (see the image above).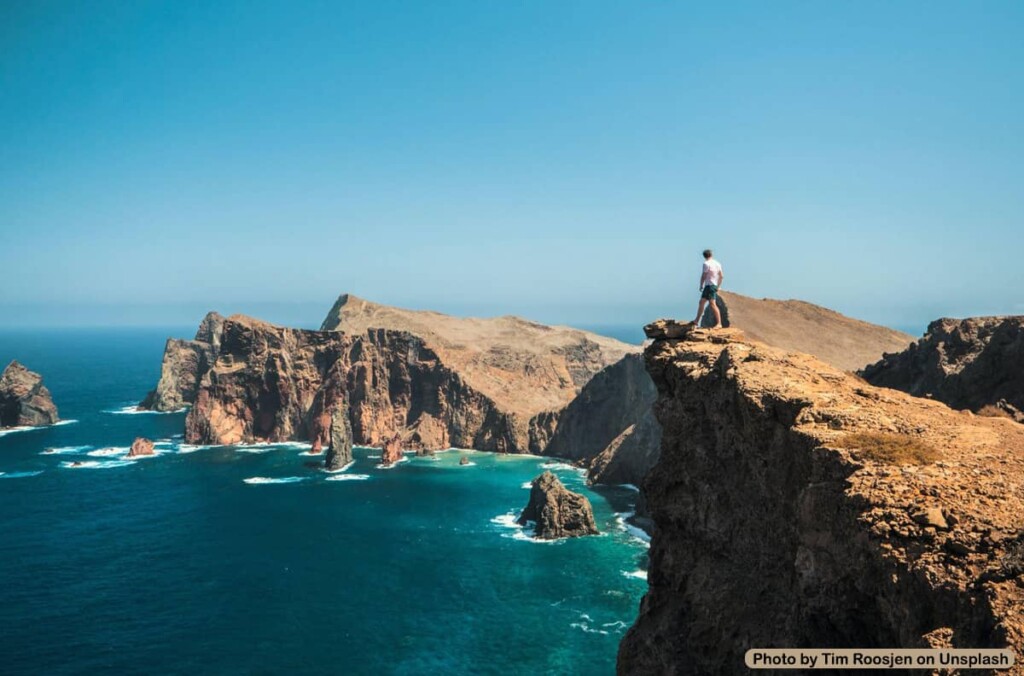 While they may not have crazy waterfalls and incredible views like some of the other PR hikes, they do offer beautiful coastal hikes that make you feel like you are a part of something special. The Larano hike isn't as busy as the 25 Fontes walk and offers a little bit more.
Another amazing hike is PR6 Levada do Alecrim which is in the Rabacal area of Madeira and will take you through beautiful green forests with a few waterfalls thrown in for good measure! This is an easy levada trail but it can get a little busy so we recommend going early to avoid the crowds.
This is one of the most spectacular hikes in all of Madeira and it's also a very easy route. Start early to beat the crowds and enjoy a sunrise over the island's mighty mountains at Pico Ruivo.
Sintra
Sintra is a UNESCO World Heritage Site that's known for its whimsical palaces and ornate gardens, but this charming town also has plenty of other fun things to do. There are festivals dating back centuries, fresh-as-can-be seafood, and stunning hikes that reward you with panoramic views of the area.
Hiking is one of the best ways to explore this gorgeous area, and you can find a range of routes from short hikes to longer day-long treks that include some of the most iconic landmarks in Portugal.
If you're looking for a more challenging, adventurous trail, we recommend visiting the Sintra Cascais Natural Park, which features a wide variety of walking trails to suit all levels of fitness and interests.
To get started, we've picked out two of the most popular hiking trails in the region: PR1 and PR2. The first route starts in the main square of Sintra (Largo Rainha da Amelia) by the Palacio Nacional de Sintra, then it heads uphill and passes by the Igreja de Santa Maria before taking you to the Castle of the Moors.
The second hike in our list takes you past the Quinta da Regaleira and other stately houses, as well as the Pena Palace. It's a moderate walk with just over 170m of elevation, and you can spend as long as you want admiring the magnificent palace.
Another option is to explore the Sintra hills on an electric bike. These bikes are easy to pedal and allow you to visit the most important monuments in the area without needing to worry about parking or waiting for public transport.