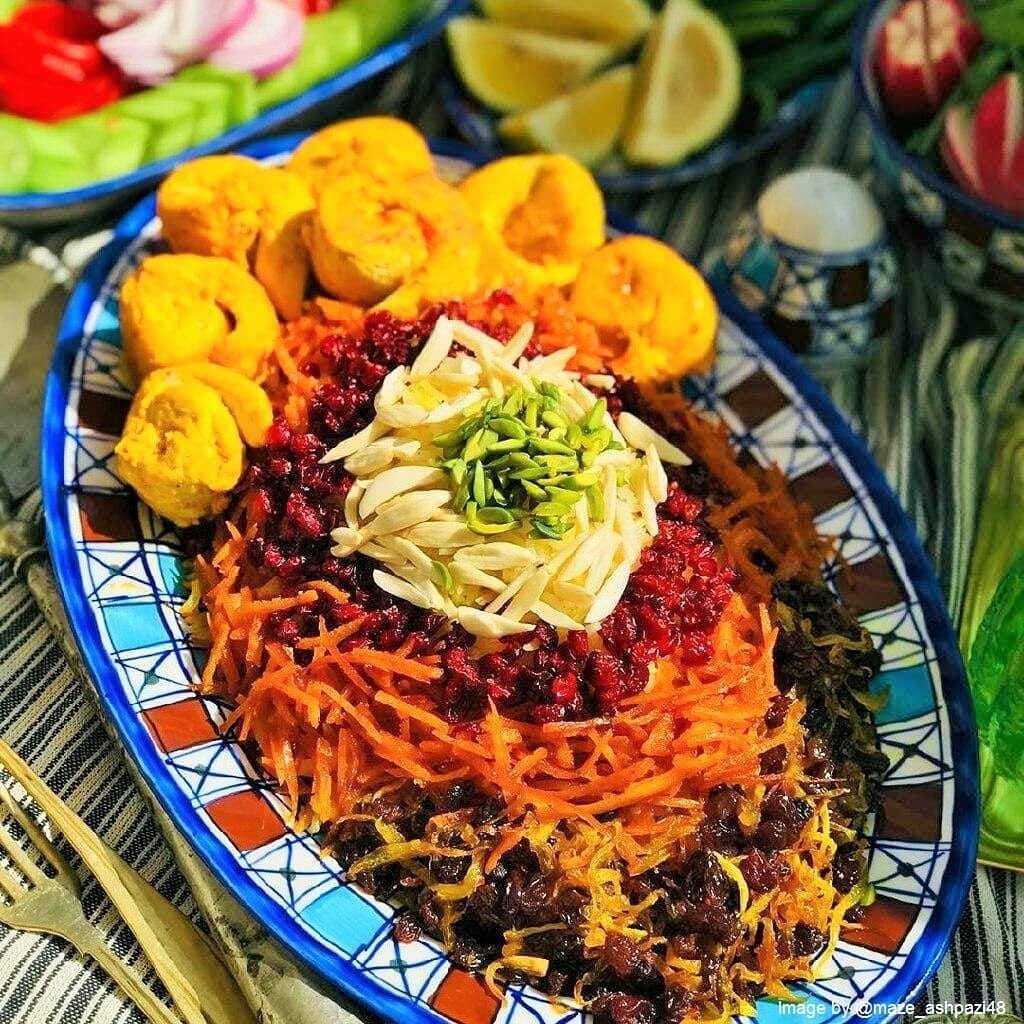 Different regions of Iran, from the Caspian Sea in the north to the Persian Gulf in the south and from east to west, have developed their own dishes according to the ingredients available. Nevertheless, we cannot ignore the influence of factors such as culture, lifestyle and climate in the development of ethnic food diversity. The traditional foods in Iran vary according to such characteristics. There are approximately 2500 types of traditional ethnic food in Iran.
The Iranian plateau contains four different types of climates, leading to the production of various agricultural products in different regions of the country. These products are the main ingredients in the formation of diverse food cultures of each region. The main ingredients of Iranian food are legumes and various types of seasonal and local vegetables.
The Importance of Ethnic Food in Iranian Traditional Medicine
Since different regions in Iran have different weather climates, the people of each region should have developed their own ethnic food recipes. According to Iranian traditional medicine, food digestion varies in different parts of the country. For example, hot and dry weather conditions are present in the central and southern regions and some eastern regions of Iran. So, inhabitants of these areas have lower digestion capacities compared to people in colder regions. Iranian traditional medicine recommends avoiding hard-to-digest foods, such as red meat and fried foods and hot temperament foods (pepper and spices).
On the other hand, in cold climates such as the northern regions of the country, food digestion is much easier. Therefore, it is recommended to use meats, nuts (types of nuts and seeds), fatty ingredients and butter. The need for such foods in these climates has been addressed by Iranian traditional medicine sources.
According to traditional medicine, people should avoid overconsumption of wet foods in the northern regions of the country and in the cold seasons of the year, one should not overdo the consumption of wet temperament foods such as dairy products and pickled vegetables. By examining ethnic foods, we realize that many of these recommendations are heeded in traditional food recipes.
Ethnic Foods in North of Iran
Climate conditions and weather differences across regions of the country caused considerable differences in lifestyles in different regions. For example, in the north of Iran, the Alborz Mountain Range serves as a cultural border between the inhabitants of the two sides of this mountain range (people of the north and west of Iran). The residents of each of these two areas have a different way of life. You can clearly see the impact of climate and weather conditions on the lifestyle of the people living in the two regions.
The northern regions of the country (especially Gilan) are great for producing rice, citrus fruits and tea due to having a humid and semi-tropical climate. In contrast, people in the central and western parts of the Alborz Mountain range mostly cultivate wheat and barley. In this region, animal husbandry is one of the primary occupations.
The noteworthy point about all the ethnic foods in Iran is that despite their differences, they have unifying characteristics. All kinds of traditional foods, which were limited to certain regions in the past, are served in many Iranian households.
Different Climates in Iran and Their Ethnic Foods
Iran has four different climates, which we will describe in the following:
1. Mild and Humid Climate: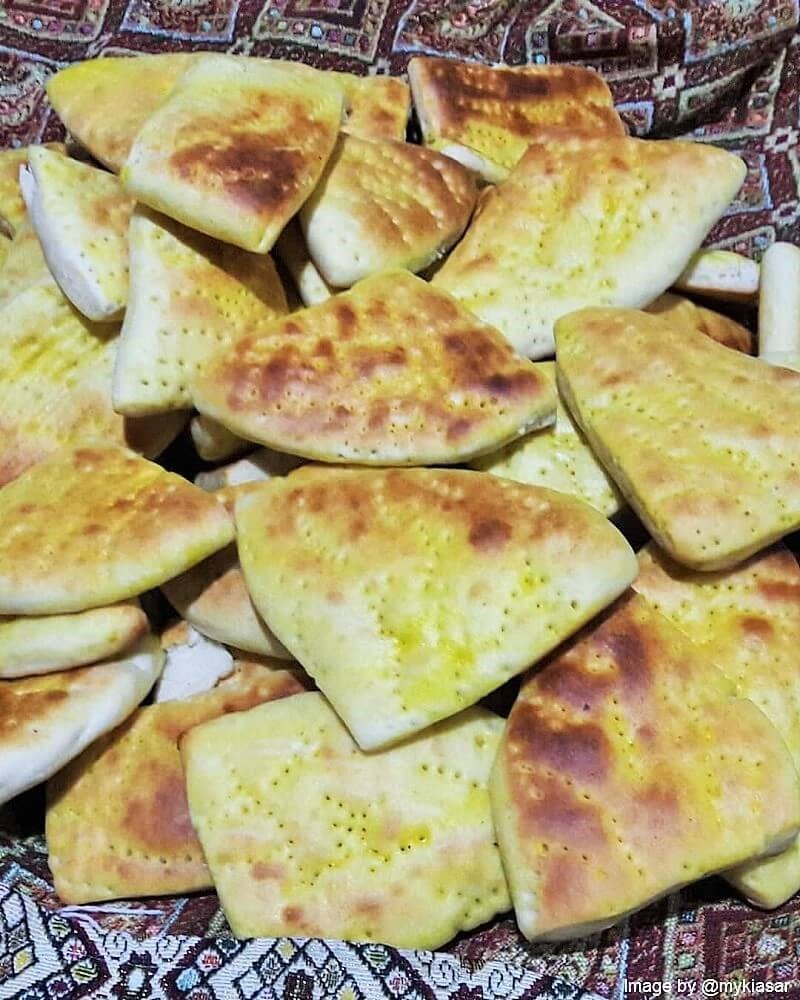 In the coastal cities of the Caspian Sea, such as Rasht, Bandar Anzali and Babolsar, the climate is moderate and humid. In these areas, the air temperature in summer is between 25 and 30 degrees Celsius, and slightly above zero in winter. Common food ingredients in these areas include different local spices, garlic and vegetables.
2. Cold Climate (Mountain Regions):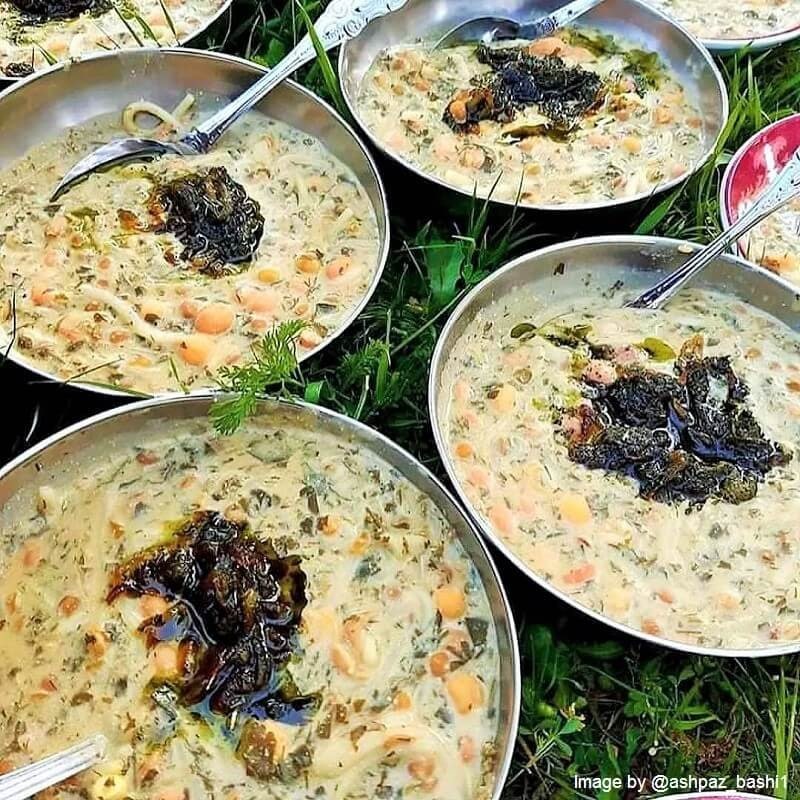 This climate includes the central mountain ranges of Iran, including the cities of Tabriz and Ardabil. The average temperature of the hottest months of the year in these areas is around 10 degrees Celsius and the average temperature of the coldest months of the year is around minus 3 degrees Celsius. The use of various types of Ash, such as fruit soups, Ash-e Doogh (yogurt-based dairy product), and soups, has a special place.
3. Hot and Dry Climate (Center of Iranian Plateau):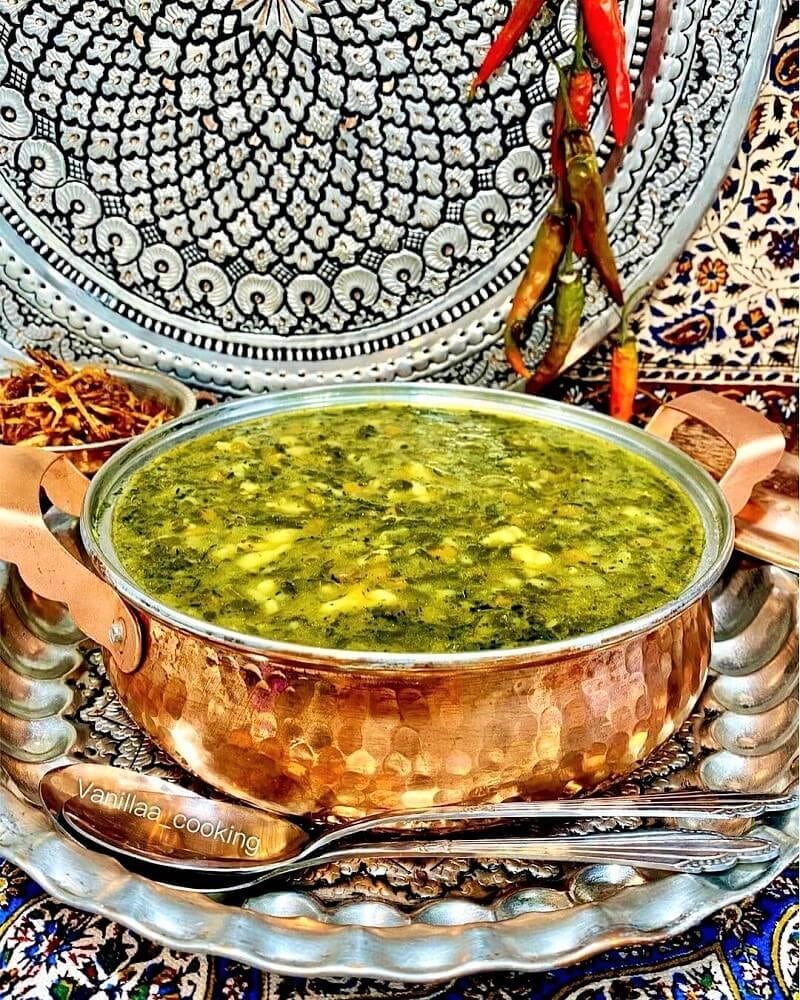 Semi-tropical regions, desert and semi-desert regions fall into this category. In these areas, we see hot and dry summers and extremely cold winters. In a hot and dry climate, grains, legumes and dairy products are the main ingredients of Iranian ethnic foods.
4. Hot and Humid Climate (Persian Gulf Coastal Areas):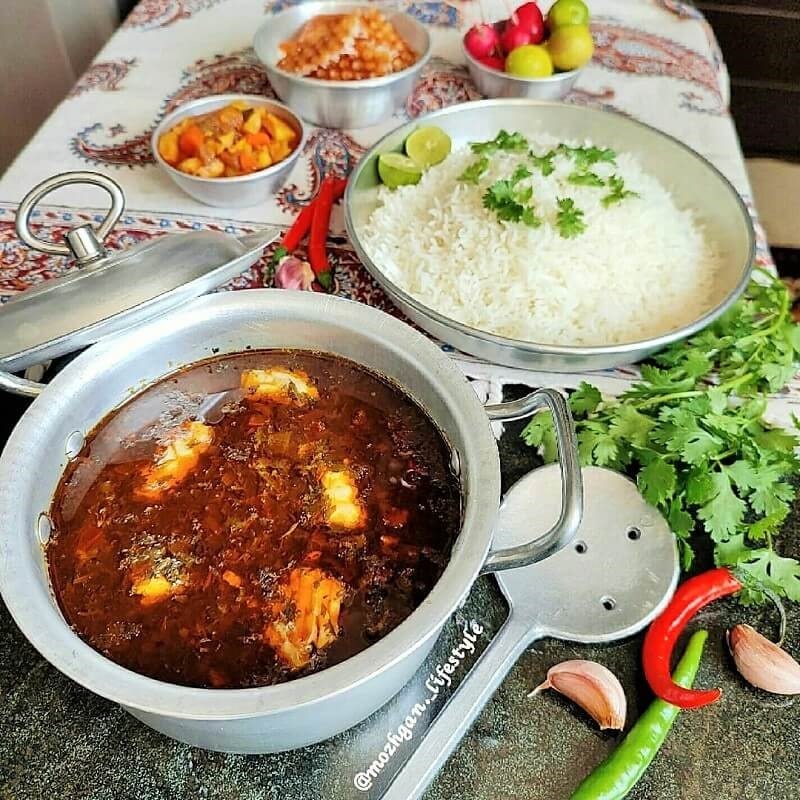 Areas with hot and humid climates have very hot and humid summers and moderate winters. In these areas, the average temperature during summer varies between 35 and 40 degrees Celsius and the maximum relative humidity is about 70%. Due to their proximity to the Persian Gulf, the inhabitants of southern regions incorporate all kinds of fish in their food recipes. Also, a variety of local vegetables such as coriander and fenugreek hold a special place in Iranian food recipes.
Taste Ethnic Food in Iran on Your Travels
When traveling to any region of the country, you can get to know different types of traditional and local Iranian dishes. Dishes are prepared with different recipes in different places of our beloved country, which are suitable for the climate of that region.
If you are planning to visit Iran on a tour package or by yourself, we recommend trying the pleasure of tasting traditional foods. Destination Iran aims to introduce tangible and intangible Iran tourist attractions, and you can check out some of the traditional Iranian dishes on our website.