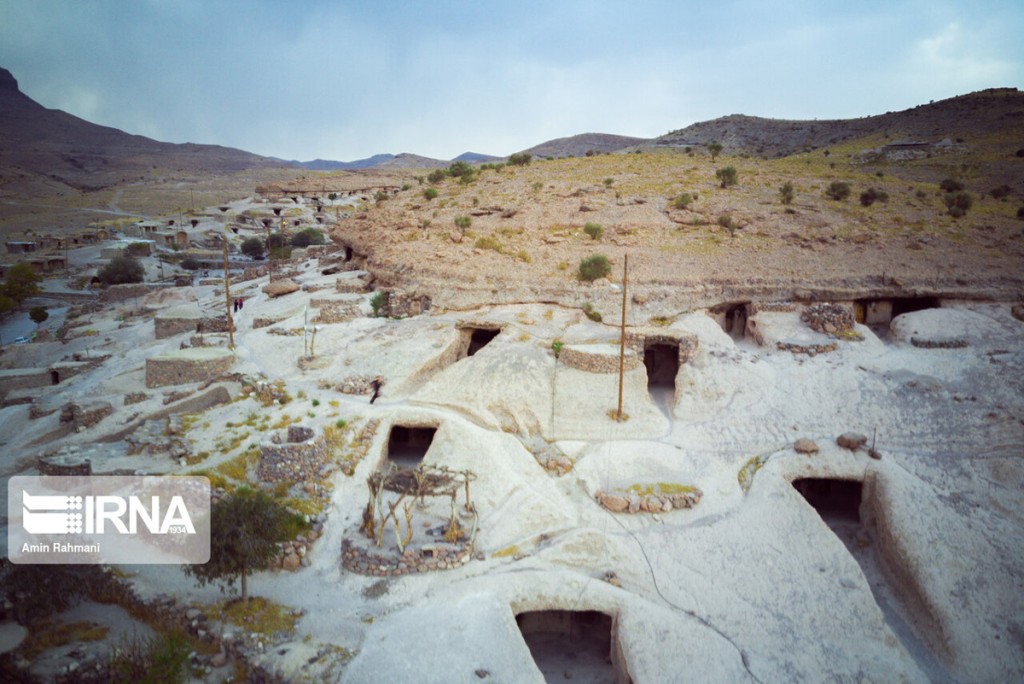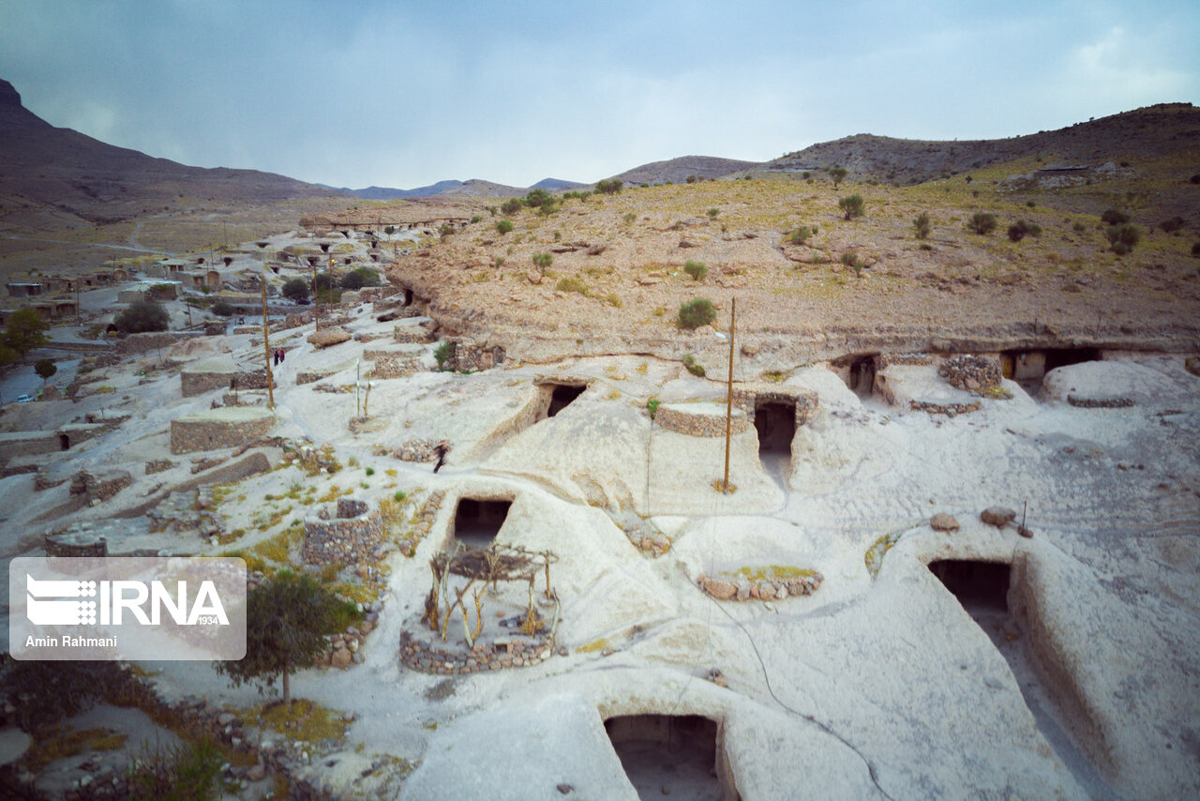 Before we begin with the cultural landscape of Meymand, we need to get to know its background. Meymand village is a tangible cultural heritage of Iranians in UNESCO List and one of the earliest human settlements. It has retained its cultural, natural, and historical structure as one of the world's most beautiful villages. This 12000-year-old village is located among Rafsanjan, Shahr-e Babak, Anar, and Sirjan towns in Kerman Province. It still has quite reliable strongholds.
Meymand is an ancient rock village enlisted in Iran's national heritage sites. Also, UNESCO has inscribed it as an Iranian tangible cultural heritage. When you look more closely at the village, you can see its dazzling fortress, tower, and gorgeous houses dispersed in different directions. That is why such a cultural landscape has turned into a tourist attraction.
Meymand Village Historic Monuments
The remnants of the ancient inhabitants of this village are:
Inscriptions,
10000-year-old carvings, and
6000-year-old potteries
It should be noted that there are several inscriptions in this village. However, here is the translation of part of it:
"When Meymand mountains crack and their legends come true, a treasure will be disclosed, which will be only within the reach of the one who comes from the Sun."
The Word "Meymand" OR "May Mast"?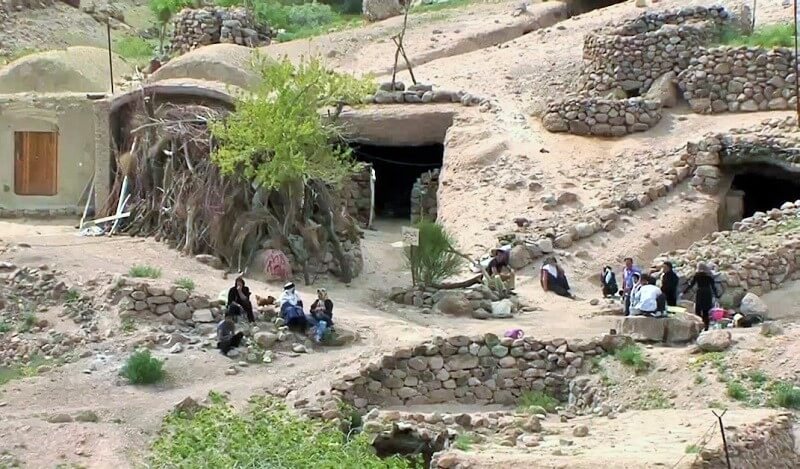 By lexicology, Meymand is derived from May, meaning wine" and Mand, meaning drunk. As the history of the village dates back to the pre-Islam era, it is said that the village's men had drunk wine before constructing it. This is how these holes have been carved out of the rocks and created such fantastic houses. Nevertheless, others believe that this word means "blessedness and fortunate".
Meymand Village in the Course of History
Different opinions have been expressed about the history of this village. According to archaeological discoveries, the motifs and inscriptions of Meymand village are 12000 years old. Based on this statement, the experts estimate the same history for the village itself too. The Meymand potteries unearthed are also estimated to be as ancient as 2000-3000 years old.
According to some archaeologists, the definite estimation of the village history is the same as the age of the earthenware in the area. This is a valid hypothesis until more historical pieces of evidence are found as the exploration still continues.
Another group of specialists dates back this tangible cultural heritage of Iran to the 7th and 8th centuries B.C, simultaneous with the Medes. As you know, Medes have left several exclusive works of art.
Meymand Village & Melina Mercouri Award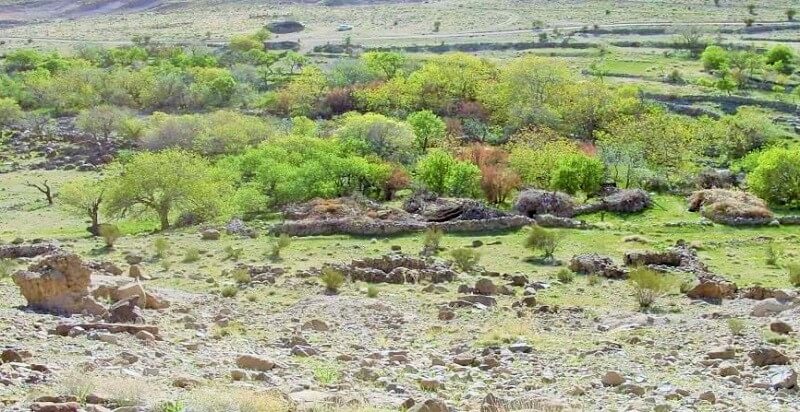 Greece, in cooperation with UNESCO and ICOMOS, offers Melina Mercouri Award to the works that have kept their unique historic, natural, and cultural features. The Meymand village is a tangible cultural heritage of Iranians that has received this award as the seventh historic, natural, and cultural work. The inhabitants of this village have kept their peculiar rituals and customs and still use some Sassanian words in their language and dialect.
In Quest for Unity at Meymand Inscriptions & Carvings
The rock village remnants with their ancient history are indicative of the time when human beings searched for gods on top of the mountains. Mountains are symbols of steadiness and Sustainability. The monuments carved by our ancestors are reminders of such efforts during Iranians' Mithraism belief.
In this ancient Iranian religion, they believed in the phenomena's Invincibility and eternity as the main pillar. It is highly probable that such ideas have led them toward consecrating these mountains.
Exclusive Architecture of Meymand Village
The unique architectural feature of this village is the fact that they have not laid stone, bricks, or other constructional materials on top of one another to build accommodation for the inhabitants. In other words, the construction of the structure has not been carried out in the open air. On the contrary, it has been performed by excavating and carving.
One can argue that they have not felt the need to make use of construction materials. In reverse carving style, they have made niches of various sizes for themselves to sleep at, for their kitchenware to place at, and so on.
As ovens were designed to be in such spaces, the smoke of the burning wood had created the black soothe on the walls as well as the ceiling. Such process has created some isolation effect that has prolonged the life of the rooms.
The rooms in these village houses are not symmetrical or in good order. In the local language, people called a house with several rooms and a stable a "Kiche". In fact, each unit is a Kiche and the largest kiche is 90 square meters. As a whole, the village has got 406 kiche and 2560 rooms. Also, the Meymand village has got a public bathhouse, a school, a mosque, and a Hosseinieh, which they still use.
A Visit to the Cultural Landscape of Meymand Historical Village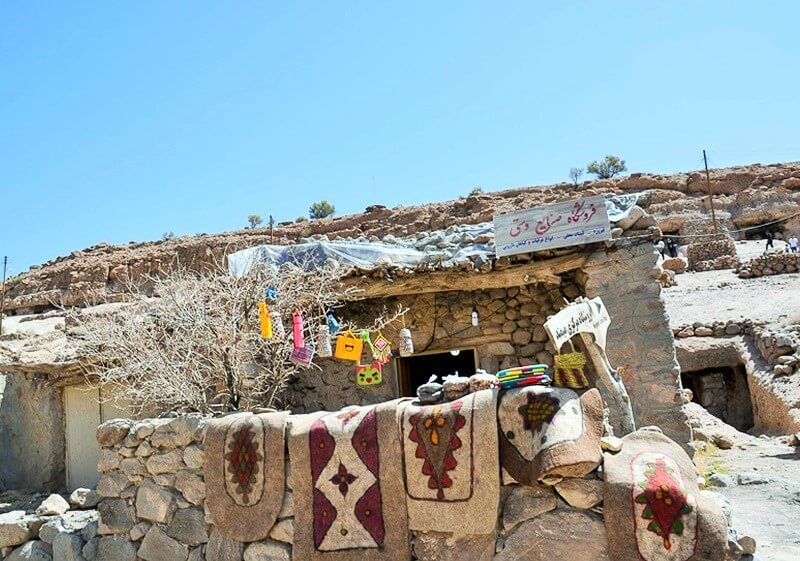 A good number of Iranians, as well as international travelers, go to Meymand to visit this ancient human settlement and learn about its cultural features. A stroll in and around the village and glazing at its breathtaking landscape carries one away from reality to a seeming fantasy world. The time seems to have stopped and you are exposed to an antique true gem on the earth.
It is highly recommended to have a visit to this village and staying in it. This historic remnant of antiquity is an Iranian tangible cultural heritage and a prominent tourist attraction of Iran. Kerman Province also feels proud of several such attractions. So, it is quite practicable to include it in your tour itinerary if you travel between Yazd and Kerman.
For more World Heritage sites, go to: