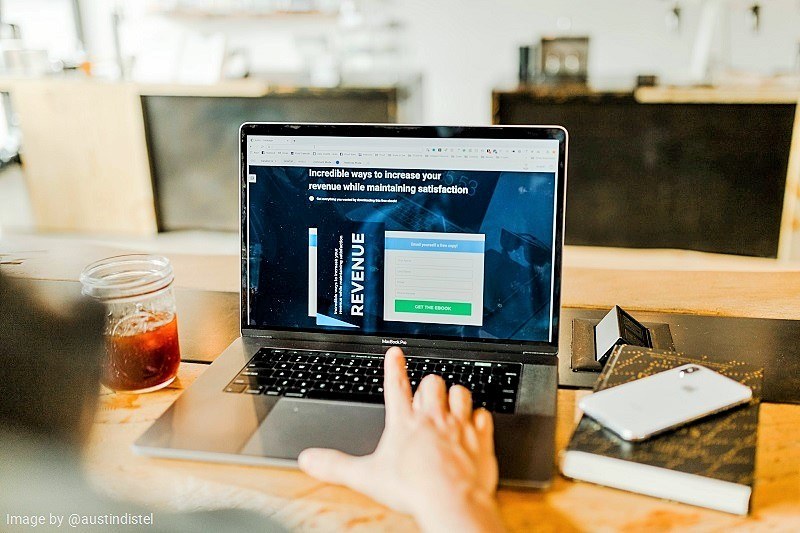 According to the experts and the experience proven by several marketing companies, an effective tourism marketing platform should have particular features to be able to help tourism businesses. Here we introduce a list of the 3 most important features a website should have so that you could rely on them as a platform capable of delivering your desired results.
1. A Relevant Tourism Marketing Platform Should Focus on Tourism
If a website is entirely focused on one category, tourism, it will be the best choice to start your marketing with. These days, there are several multi-category online magazines, news websites, etc that are quite powerful websites, but lack the relevance you need!
Imagine you publish your guest post on a tourism-focused website with some links back to yours. The readers of that website are there only because they are interested in travel and tourism. Therefore, they could be potential customers for you as well. The links that the website publishes to your website are quite relevant and powerful as they are coming from a tourism website to yours.
A multi-category online magazine or news website does not attract only travel and tourism enthusiasts. There could be fans of sports, economy, investment, environment, etc visiting their website as well. So they cannot be your target visitors.
2. A Powerful Platform Should Have High Domain Authority
What is domain authority? The creator of Domain Authority (DA) algorithm is moz.com website, which explains it as below:
Domain Authority is a search engine ranking score developed that predicts how likely a website is to rank on search engine result pages (SERPs).
It is indicated by a number between 0 and 100. The higher the number is the better. Every website has got a DA. When a website has got higher DA, it could be because of the fact that it:
has been updated frequently,
has published original content,
has been optimized successfully for search engines,
etc.
The website you choose to use as a tourism marketing platform should have good DA. It is one of the features determining if they can deliver your desired results.
What is considered a good DA? It's a relative number. So, don't look for 80 or 90. Even much lower DAs could be helpful in your business category unless yours is close to these numbers. It should be considered in comparison to yours.
If you have a website with a DA of 18 and the platform you use has got a DA of 26, it can help you launch your tourism marketing campaign successfully.
To make sure that your marketing performance is naturally attracted by various websites, it could be helpful to even use websites having lower DAs than yours. If you only concentrate on obtaining backlinks from tourism marketing platforms with high DA, your campaigns will not look natural to search engines. Therefore, something will be wrong in the eyes of Google, Bing, etc.
3. A Reliable Platform Should Follow Legitimate SEO Practices
This is very important to choose a website as your tourism marketing platform that follows Search Engine Optimization (SEO) best practices.
What's SEO? It is a set of knowledge and skills put into effect to make sure that search engines like your content as well as your human readers. It is carried out in two separate methods:
Legitimate Practices (White-Hat Companies)
Illegitimate Practices (Black-Hat Companies)
Search engines like Google, have got their own set of standards in their algorithms deciding which website deserves to have a higher ranking for a keyword or keyphrase. If a tourism marketing platform follows the best practices recommended by Google, it will indicate that it has earned a higher ranking because of following legitimate (white-hat) practices. Naturally, they can carry such good SEO juice to your website too.
When you review a website's DA in moz.com, you get a "spam score" rate for the tourism marketing platform you are reviewing. The lower it is the better. It indicates how much they have followed legitimate practices. If the score is a high percentage, they have followed black-hat methods. Therefore, the links they build for your website could carry a negative score to yours s well. So, skip them!
4. A Well-known Platform Can Spead the Words Extensively
We all know that word of mouth can be a very effective way of spreading the news. At the digital age we are living in, a powerful tourism marketing platform uses various methods to spread your news. You can choose those who implement efficient methods such as:
Social media marketing,
Email marketing,
Banner marketing,
etc.
Some platforms are quite well-known and reliable that their base of readers trust what they say. They help the words spread as well. Such marketing platforms could be tourism brands themselves too.
5. A Well-Respected Platform Publishes Quality Content
The visual quality, load speed, easy surfing, clear structure, etc are some of the indications of high quality of a well-respected tourism marketing platform. On the other hand, the writing quality, grammar, choice of words, writing style, etc are also other indications that find their ways to a particular market.
If you study their website and find out that their content quality is high enough and the language they use is the type you appreciate, you can choose them to help you with your marketing campaign.
Why Choose Destination Iran as a Tourism Marketing Platform?
We have been in tourism business for more than two decades. We have been on the internet providing services to travel fans since 2002. Our DA is relatively good, while our spam score is relatively low. Destination Iran ranks for almost 400 keywords and the number is growing.
We believe the content should be created and presented naturally so that search engines love it. Then, with the change of algorithms, your website will remain in a safe place with us. So, we recommend you choose Destination Iran as your tourism marketing platform and check out our online tourism marketing and advertising opportunities here!