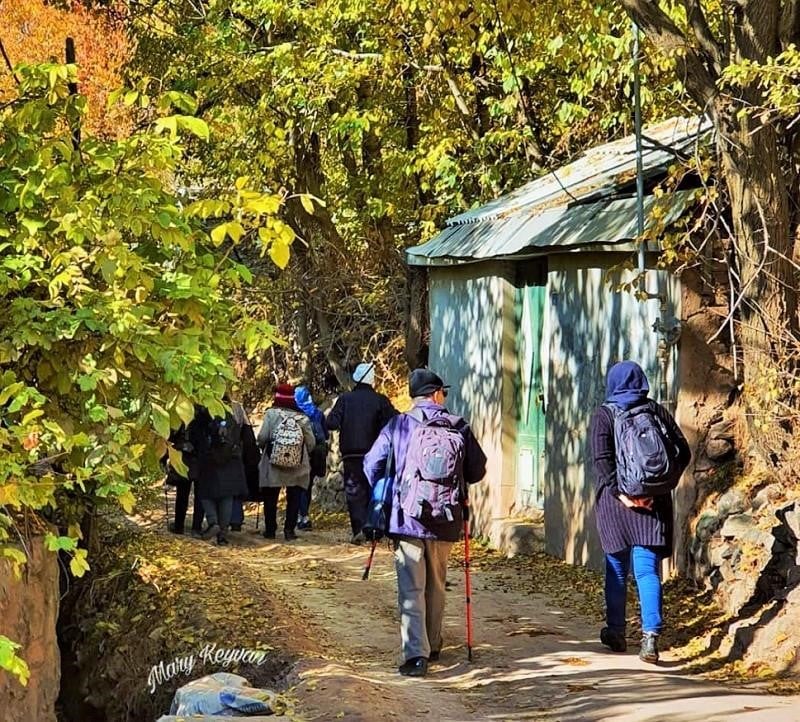 Perhaps the paradox in the phrase "vacation at home" has caught your attention, and you ask yourself, what sort of tourism is that? When you learn the meaning of this phrase, you will find out that many cultures have been practicing this form of tourism for centuries. Before we continue, it is better to define this term:
Definition of Staycation or Vacation at Home
The terms staycation, nearcation, or holistay refer to the same concept. The roots of the term staycation are the two words stay and vacation. "vacation at home" is a form of tourism in which you do not leave your home area or go to places not far from your home for fun or vacation. As a result, you don't spend the night anywhere else and return home.
Of course, vacation at home has other meanings in British culture, which we'll explain later.
History of Staycation in The World
This type of tourism has become common due to financial and economic crises in some countries. Between 2007 and 2010, the financial crisis in the United States weakened the nation. People's financial stability decreased, and this type of vacation became popular. In 2009, the decline of the British pound also made foreign trips rather expensive. In British English, for the reason stated, the term is used in contrast to travel abroad. Therefore, "vacation at home" is often used to refer to domestic trips.
In 2020, the Covid-19 pandemic spread worldwide, and the suspension of airline operations, travel restrictions, and quarantine orders completely disrupted the usual tourism activity. So when governments lifted travel restrictions and quarantine orders, staycation became a popular term for traveling to a destination near one's home.
Of course, the above cases are just a few recent examples of vacation-at-home becoming a popular form of travel. Indeed, there have been many other examples in other countries and at different periods.
Common Staycation Activities
Some of the recreational activities that can attract people to this type of tourism are:
Going to local parks or other neighborhoods in the city,
Visiting museums and historical monuments near home.
swimming in swimming pools near home,
visiting natural landscapes near your home city,
walking in nature,
Hiking hills or forests near your home city,
Tasting the food of the villages close to your city,
Why is Staycation Popular?
As stated earlier, the reason for the popularity of "vacation at home" is sometimes financial issues or travel restrictions. Here are some other reasons for the popularity of this type of tourism:
Elimination of the overnight stay fee
Reducing travel costs compared to longer trips (such as plane tickets, …)
Eliminating some stress factors, such as jet lag or navigation
Removing the pressure of packing, long drives, and waiting for a flight at the airport,
Reducing the consumption of carbon dioxide produced in longer trips,
Helping local businesses around your city,
and many other reasons.
History of Staycation in Iran
Our ancestors were familiar with the nomadic lifestyle and the idea of Yaylak-Kishlak (seasonal immigration), making this type of tourism a part of their lifestyle. Today in Iran, few people in big cities find a place to escape from the daily routines and stresses of urban life in the villages or farms around the city where they live. Some have built a cottage, villa, house, etc., and some visit their relatives and friends. Some also rent gazebos for a few hours or a day to have a picnic.
In different cities of Iran, people travel to nearby destinations for a staycation and return the same day. for example,
The people of Isfahan go to Bagh-e Bahadoran, Varzaneh, and Saman.
The people of Shiraz go to Ghalat, Dasht Arjan, Baram Delek, etc.
The people of Tehran go to Kordan, Fasham, Damavand, etc.
In Destination Iran, we introduce some historical and natural attractions of Iranian cities that can be great destinations for this type of tourism.