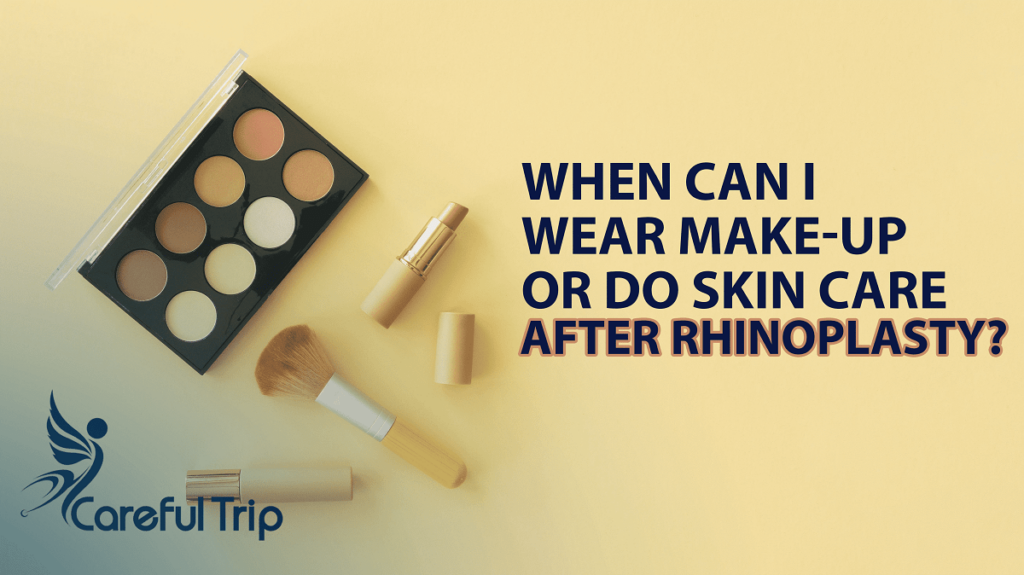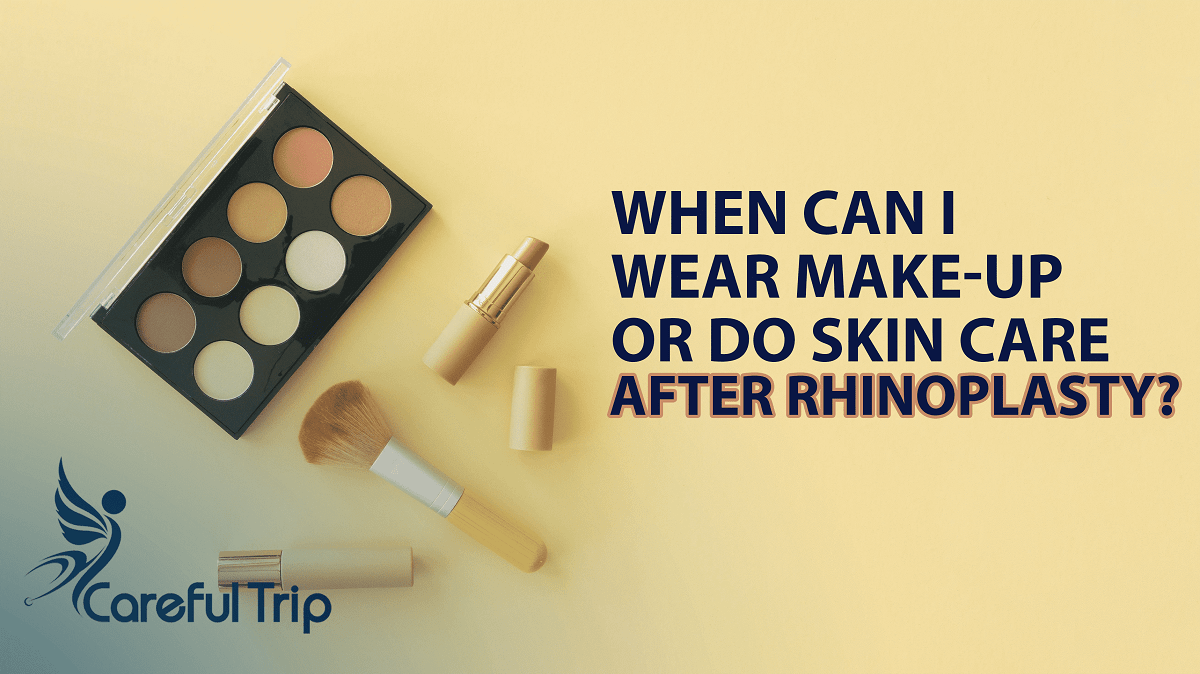 Iran is one of the best medical tourism destinations for a nose job. Having said that, you should consider skin care after rhinoplasty. Please read on to learn more about the specialists' recommendations.
Skin care after rhinoplasty is one of the most important stages after the operation, and it has certain principles. Rhinoplasty is a common cosmetic surgery, but it is challenging at the same time.
If you want to achieve your desired result while keeping your skin healthy, you need to follow postoperative care seriously. There are so many instructions for sleeping, laughing, and even sneezing after the procedure that you should follow carefully.
Do not forget that the outcome of the operation and the pace of your recovery depends on how you precisely follow the guidelines and take enough care. That means you should completely change your usual, everyday habits and lifestyle from the way you eat, sleep and exercise, to what you wear.
In the meantime, skin care after rhinoplasty is about protecting your skin from any damage that might threaten your skin and letting the wounds heal properly.
The Importance of Skin Care after Rhinoplasty (in Iran)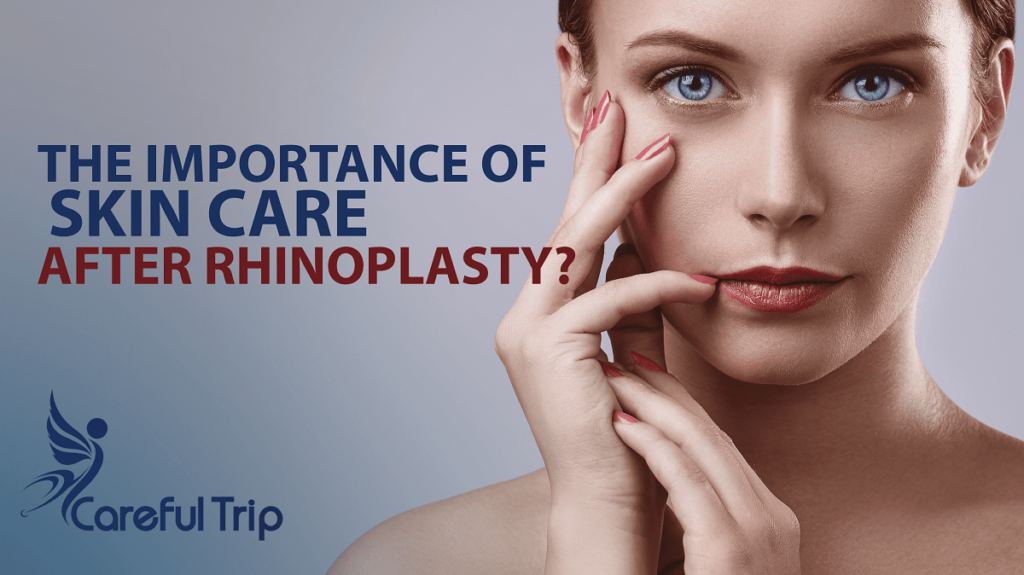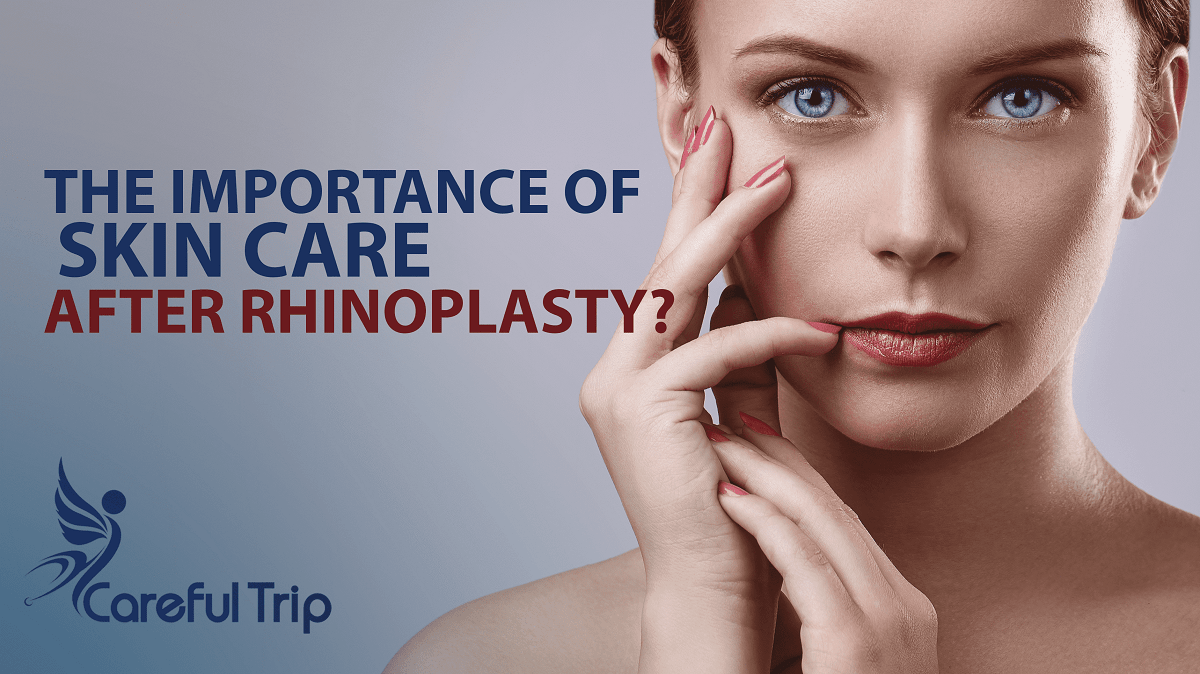 The skin care after rhinoplasty is a vital stage, and if performed correctly, it leads to proper wound healing. The period of healing varies from person to person. However, all these skin care actions help reduce the swelling and other complications that appear during the recovery period.
Just like any other procedure, this also carries some side effects such as nausea and nasal congestion. The mentioned side effects are normal and not threatening. Hence, they may not prevent you from considering the skin care after rhinoplasty.
Skin care using cosmetics recommended by your surgeon is very important. Every doctor prescribes their own options for cosmetics, but they all agree that healthy skin heals faster.
Skin Care after Rhinoplasty in Iran; How to Clean?
To clean and wash the skin properly, you should be gentle and soft. You should keep your bandage and cast dry at all times. In fact, you cannot directly wash the area. Instead, you should clean the area around the bandage with gentle and natural cleansers recommended by your doctor.
So, keep in mind that the cast should stay dry, and not get wet under any circumstance. Therefore, you should not take a shower without removing them as instructed by your doctor.
To wash your skin, you can use standard and hygienic emollients and cleansers. They will help reduce the redness and sensitivity of your skin. Using soap-free, anti-allergic and odorless cleaners is definitely helpful. Natural products are the best options.
Skin Care after Rhinoplasty; Protect Your Skin from Sunlight
After rhinoplasty, your skin will become very sensitive and sore. Therefore, you should avoid direct exposure to sunlight, especially right after removing the cast. The skin around your nose will feel a little numb after the surgery, and that increases the chances of it damaging or getting a sunburn easily.
To protect your skin, it is better not to expose it directly to the sun. However, if sun exposure is inevitable, make sure to use a suitable sunscreen and wear a hat that covers your face well enough.
You should also be considerate about the sunscreen you use. The sunscreens with an SPF above 30 or 40 will also cause problems such as clogging the pores, resulting in acne and spots on your skin.
Skin care after Rhinoplasty; Use Mild Moisturizers
After removing the cast, you should prevent dryness by using light products and moisturizers. In addition, you should avoid using products containing active elements such as Alpha-hydroxy acids or Retinol. The mentioned elements can cause irritations and make the skin even more sensitive and vulnerable.
Remember, the healing process differs for each person, but the possible problems and projected issues are usually the same.
Those products also make the skin dry, while the purpose of skin care after rhinoplasty is to keep the skin fresh and moisturized.
General Tips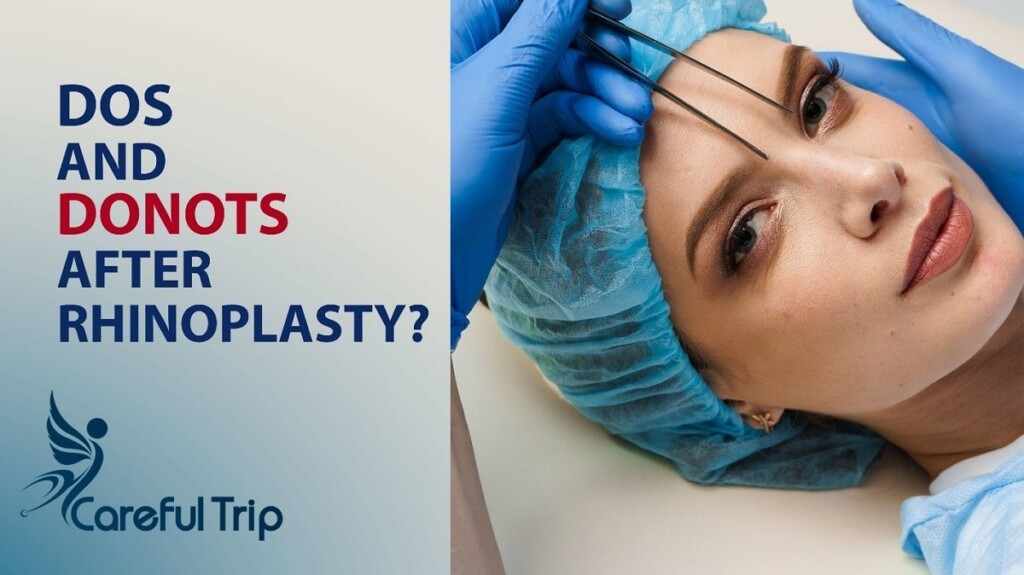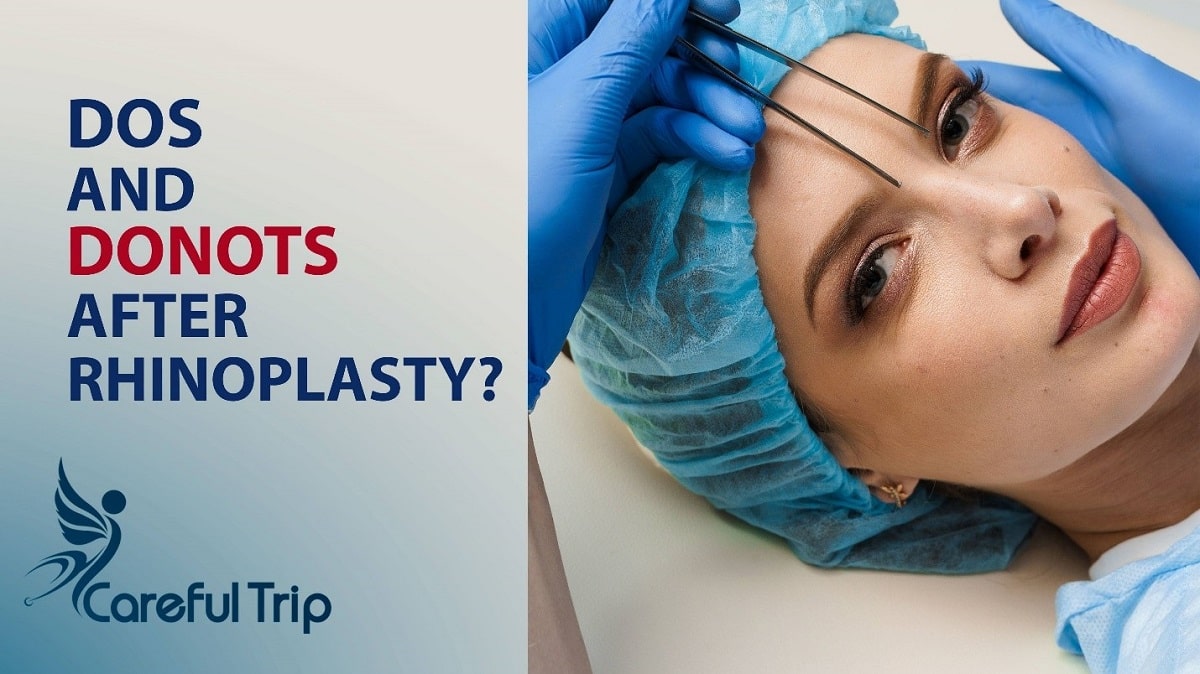 In addition to the points made above, some of the most important skin care tips after rhinoplasty are as following:
Stay Hydrated! Drinking plenty of water is one of the most important skin care tips, especially after any cosmetic and non-cosmetic surgery. It helps the body remove the traces of the anesthesia drugs and helps the skin stay fresh, healthy, and hydrated.
You should also be careful about how you are treating your skin and what foods you are consuming. Eating lots of fresh fruits and vegetables is the best way to retain the vital vitamins and minerals your body needs to stay healthy.
When your body receives enough water, your skin stays more youthful and removes all toxins. As the toxins leave the body, the recovery of the skin happens faster.
Smoking after rhinoplasty causes more inflammation and the possibility of bleeding and swelling, and it causes dull skin and premature aging. Considering the mentioned risks and threats, it is best to quit smoking early in the recovery period of the surgery to prevent harm.
Try not to squeeze your nose or touch the skin of your nose where there are stitches. When healing, it is tempting to remove the suture mark and erase it with cosmetics; but never do this, as it increases the chance of infection. Be patient, after recovery, your doctor will help you remove the stitches.
You should also avoid chemical peeling and facials for at least 3 months after the surgery due to the importance of treating your skin with care and using mild products.
Wearing Makeup after Nose Job
After the rhinoplasty, the facial plaster and bandage will cover your nose for a couple of weeks. After removing the cast, you can start the skin care routine and begin wearing makeup if you wish.
However, you should be very gentle while putting or removing any additional products on your skin, such as makeup. Using anti-allergic and odorless products is highly recommended.
The Bottom Line
Skin care after rhinoplasty is one of the most important steps that help increase the pace of your recovery and result in better outcomes. Remember to use sunscreen and avoid direct exposure to the sun. Due to its well-equipped hospitals, skilled surgeons, and affordable prices, Iran is one of the best destinations for rhinoplasty.
Meanwhile, Careful Trip is the most reliable health tourism provider that offers the best choices to achieve the best outcome. For more information regarding your desired treatment, you can visit the website and contact the support team.
IVF Treatment in Iran (In Vitro Fertilization)
In Vitro Fertilization (IVF) is a laboratory technique that fertilizes an egg with sperm outside the uterus. There are 4 types of IVF for whom the success rate differs. Many infertile couples wonder how IVF works. Its course may seem complicated, but the fertility centers have multidisciplinary teams to guide future parents step by step, during the course of IVF.
Some fertility centers in Iran even have a coordinator (nurse or midwife) to support couples in their administrative procedures and on the circuit to follow, specific to each structure.